I got my first Fitbit on November 4, 2011. It was a Fitbit Ultra and it served me well until January 2013 when I received a Fitbit One.
I have worn my Fitbit religiously almost every single day since I first got it. It motivates me to get active and stay active and pushes me each day to do just a little bit more.
What is Fitbit:
Fitbit is a small activity tracker that allows you to keep track of your activity, syncs stats, see trends and reach your health & fitness goals. You can compete with your own daily goals or compare your steps to your friends to see who comes out on top at the end of the week with the most steps.
Fitbit is dedicated to helping people lead healthier, more active lives. We take a common sense approach to fitness, and believe that the key is to make it easier for consumers to be more active, eat smarter, and get enough sleep — in short, that small changes to your daily routine can add up to big results. To that end, we aim to create innovative, inspiring products and online services that harness the power of new technologies to make people more aware of their everyday activities and motivate them to do more.
Fitbit has come a long way since 2011 constantly innovating and improving their product. One of the most significant innovations they have had is called the Fitbit Flex. The Fitbit Ultra and the Fitbit One both were worn like a clip on your belt, bra, or any other place that was thin enough to slide the clip onto on your body. Overall this was a fine idea, but personally I found it quite easy to "lose" the Fitbit accidentally.
The Fitbit Flex changed the way I use my Fitbit in a huge way.
Fitbit Flex
Make fitness a lifestyle with Flex™.

FLEX™ WIRELESS ACTIVITY AND SLEEP WRISTBAND

This slim, stylish device is with you all the time. During the day, it tracks steps, distance, and calories burned. At night, it tracks your sleep quality and wakes you silently in the morning. Just check out the lights to see how you stack up against your personal goal. It's the motivation you need to get out and be more active.

The Fitbit Flex is worn like a watch on your wrist. The unit itself is very small and slides into the wristband. It removes easily for charging. The Fitbit Flex comes with a large and small wristband and each one is adjustable so you can find the perfect fit for your wrist.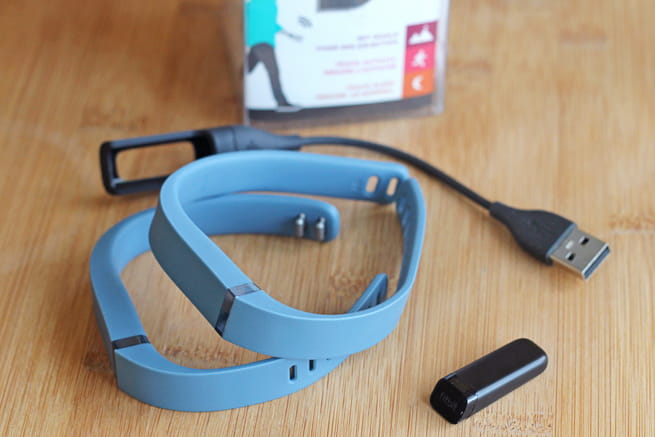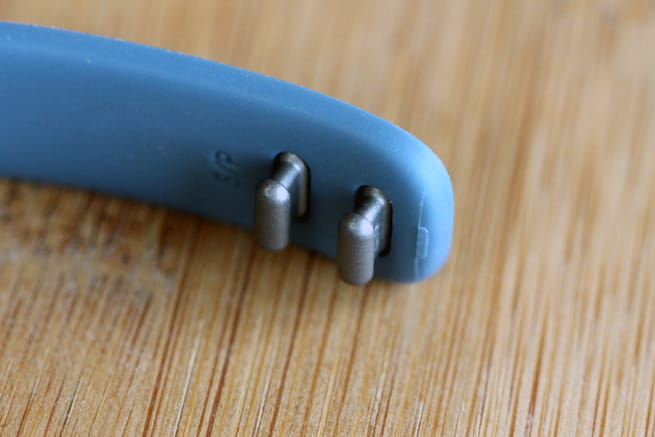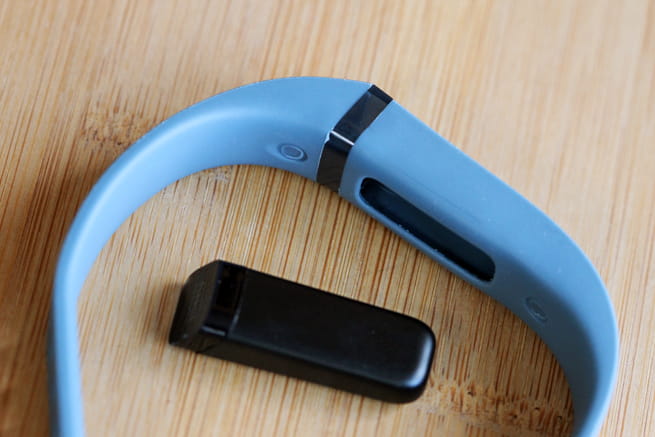 It feels a little weird at first but after the first day of wearing it, I now hardly notice it's even on.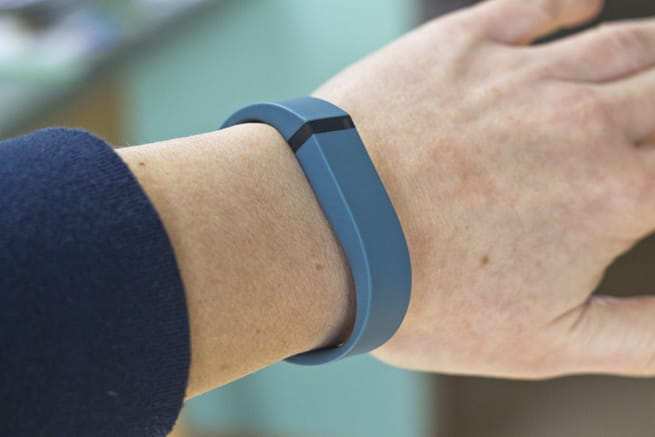 I have the slate wristband but it also comes in black, pink, violet and lime. In addition, you can order individual bands or an accessory set with teal, tangerine, and navy wristbands. It's super easy to swap out your Fitbit Flex into the wristband, you can have a band color for every occasion!
Fitbit Flex features
As long as you have it on, Fitbit Flex tracks your every move including steps, distance, calories burned and how many minutes you're very active each day.
The display does not show numbers like the One, but shows a series of dots that represent your progress. Each dot is 20% of your daily goal (you can change your daily goal in your dashboard).
The Flex is water resistant so you don't need to worry if you go out in the rain or even take a shower with it on.
Tracks yours sleep. Ever wondered how many times you wake up at night? Activate the sleep function and the Fitvit Flex logs your sleep.
Sync stats real time and wirelessly on supported mobile devices and on your computer.
Compete with friends – add friends and see their daily steps so you can have some friendly competition to keep you motivated.
Fitbit dashboard
The Fitbit dashboard and mobile app is where you really dig in to what Fitbit has to offer. The data from the Fitbit syncs wirelessly into your dashboard giving you your total steps, calories burned, mileage, floors and more. The main screen is a snapshot of the information your Fitbit has recorded each day.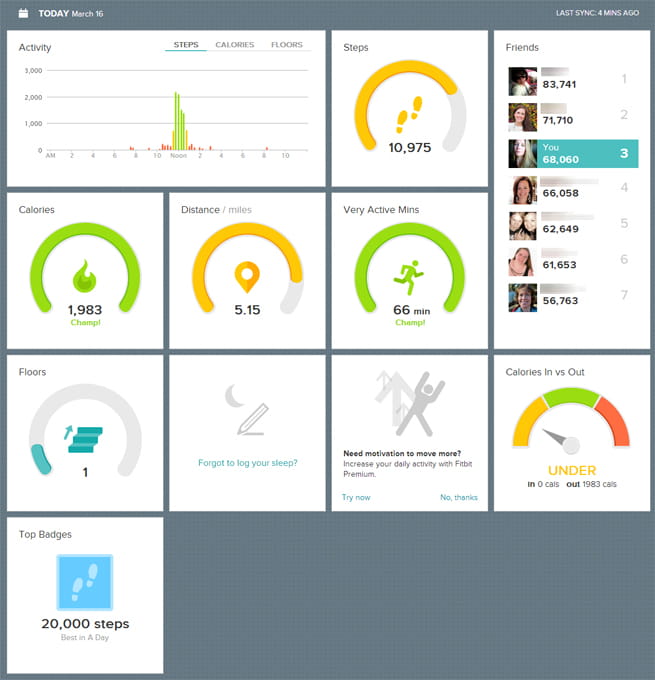 You can also check the battery level of your Fitbit in your dashboard.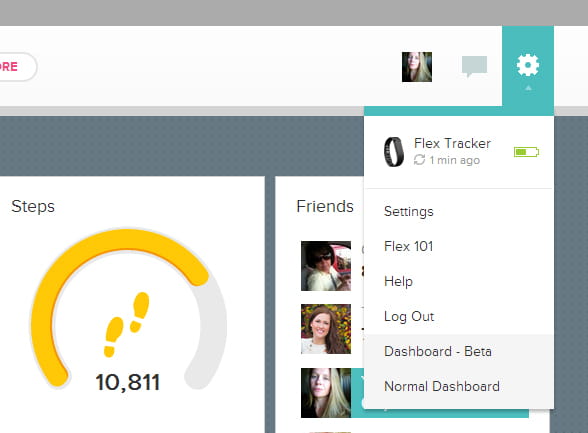 The mobile app has the same features as the computer dashboard.
In addition to the basic information transmitted from the Fitbit, you also have access to a log where you can keep track of your food intake, add specific activities that may not have registered your steps accurately (such as swimming and bile riding which will affect your total calories) and also keep a journal of your fitness journey.
I don't use the log anymore but when I was using it, I found it to be a great tool to help keep me on track.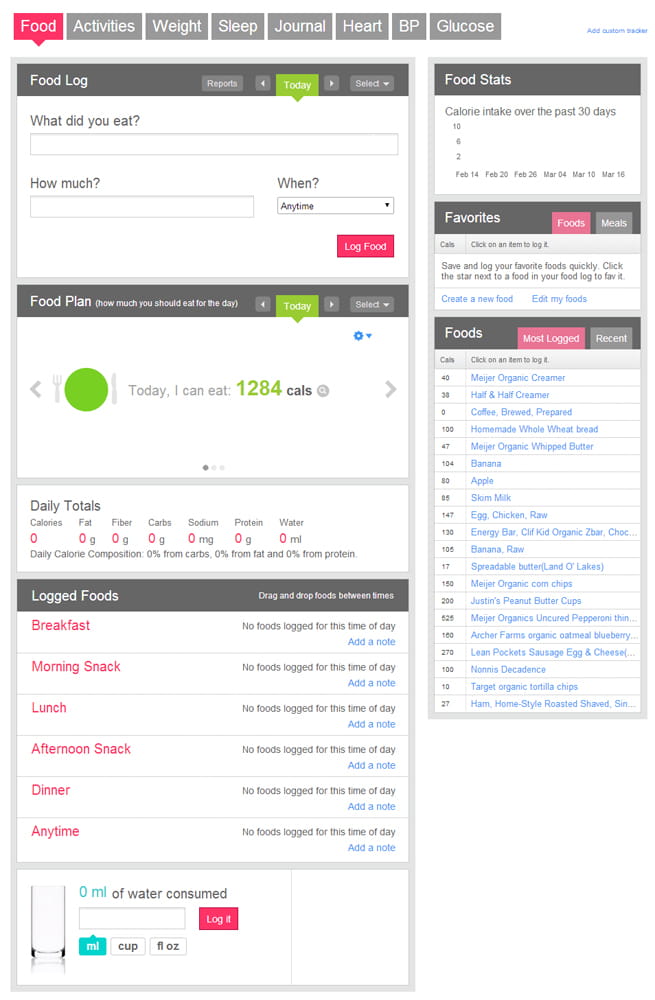 Fitbit also communicates with other popular apps and software such as My Fitness Pal, Lose It! and MapMyRun among others.
Fitbit and me
Coming from the Fitbit One to the Fitbit Flex was a bit of a learning curve. I have spent the last 2+ years using a Fitbit with a visual display of steps, calories, stairs and distance. The Fitbit Flex display is only a series of dots that indicates your progress towards your step goal. You can still access all of the other information – the Flex does track it, you just have to view it on the free mobile app or computer dashboard.
I was that person that checked my steps constantly. It motivated me to keep moving. I was used to seeing actual numbers. Because of this, seeing only a series of dots really did take some getting used too, but it wasn't as difficult as I expected. I usually have my phone nearby anyway so I can refer to that for the specifics if need be, and I do think the dots actually hold me a bit more accountable.
The numeric display was just a number. It didn't tell me how far away I was from my goal. Sure, I know I have my daily goal set at 15,000 steps but the display only told me my current status. The Flex tells me I am only a certain percentage done and need to STEP IT UP.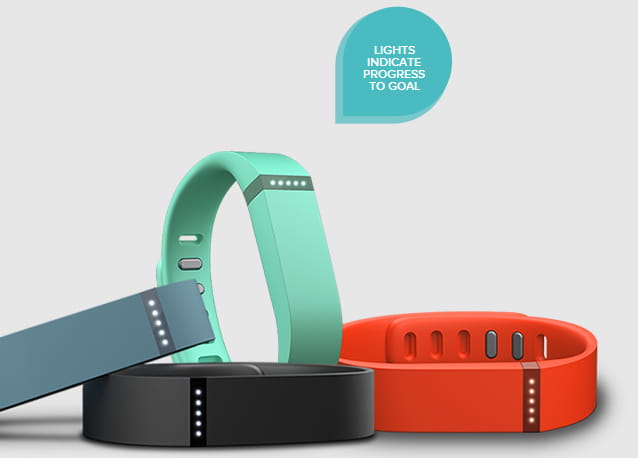 I still can't imagine a day without my Fitbit. It is an essential tool in my healthy lifestyle and a must for anyone looking to improve their fitness levels and get and stay active.