When my kids get home from school, I always ask them how their day was. I ask them what they did during the day. I ask them what their favorite part of the day was. I ask them who they talked to and if their teacher said anything interesting.
I usually get one-word answers, the most popular being the word "fine" or "ok". As much as I try and draw more out of them, they just aren't the type to be too vocal about their feelings. So I came up with this printable worksheet to help draw out some information. They seem to do much better writing it out that talking it out. Which is fine with me because it serves as a keepsake I can add to a scrapbook, almost like a journal page. Click the image for a printable pdf.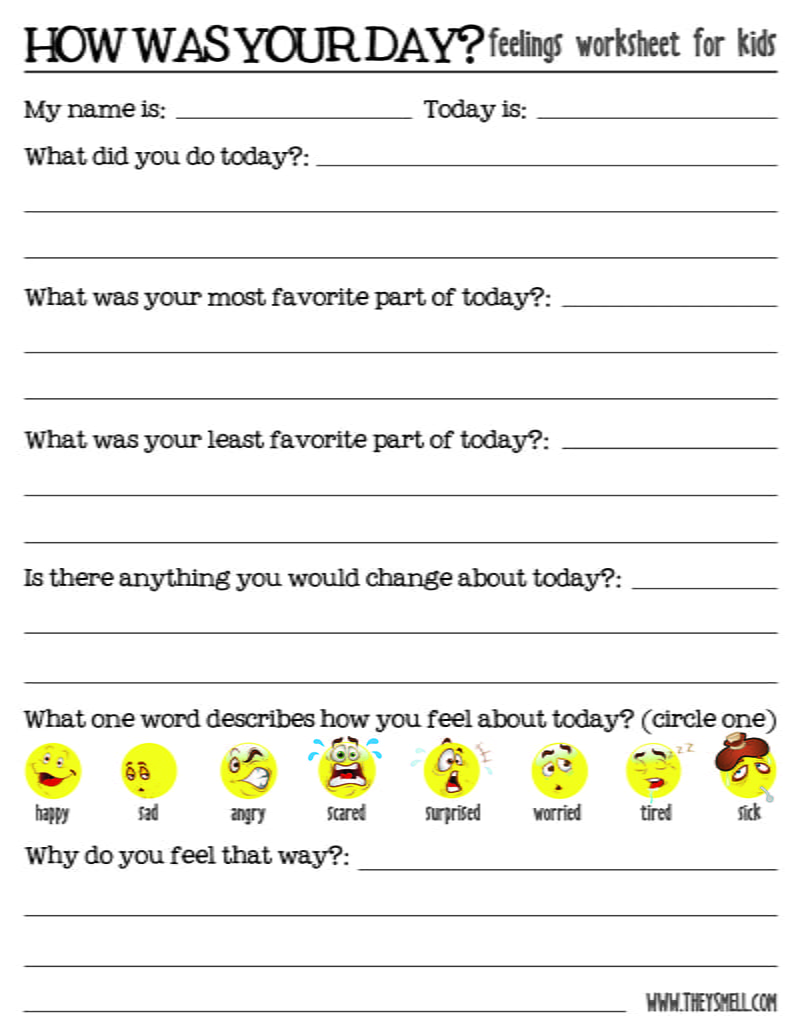 Hopefully this worksheet will help give you some insight into what your kids are going through, especially if you have a child that tends to keep their feelings to themselves. Growing up is hard but it's our job as parents to help them through the challenges and tribulations. That's really difficult to do if you don't know they are going through them!
Another great tool for helping your kids deal with the ups and downs of childhood is Netflix.
Netflix has a huge variety of family-friendly movies and shows that explore real-life issues that your kids may be going through. Watching a relevant show together is a great way to start a conversation about these issues and help your kids understand that you are there for them to help them along the way.
For little kids, check out shows such as Veggie Tales, The Hive and Puffin Rock. For bigger kids, tune into shows like The Adventures of Puss in Boots, Project Mc2 and Fuller House. Shows like The Unbreakable Kimmy Schmidt, Degrassi Next Class and Girl Meets World are great ways to address awkward moments with your teens in a more relaxed way.