This post is sponsored by BabbleBoxx.com on behalf of Conagra Brands.
Not a week goes by where I don't threaten to never cook again. Part of the reason is our busy schedules. It's hard to find the time to cook food I feel good about serving my kids with only a 45 minute window. The other part of the reason is that when I do try and make better-for-us meals, they often fail. The taste or texture isn't quite right and no one eats it. Big waste of time and money.
I want to give my family good, delicious food, so it's really been quite frustrating for me lately to find that balance. Thankfully, I have discovered some amazing brands that offer creative, quality food with authentic flavors that are available in the freezer section. Yep. Feel good foods that I don't have to slave over!
I was sent a fantastic curated box filled with four different feel good food products to try for myself.
The Good Eats Box
My #GoodEats Box contained the following:
Evol Fire Grilled Steak Bowls
Gardein Nashville Hot Chick'n Tenders
Healthy Choice Grain Free Power Bowls Spicy Beef Teriyaki
Udi's Sweet Potato Crust Chicken BBQ Pizza
Keep reading to learn about each of these products and see the actual cooked meal from each one. Don't lick the screen.
Evol Fire Grilled Steak Bowls
Evol products use real food, contain nothing artificial and have bold tastes and textures. They are committed to quality and have a wide variety of delicious meals that limit the amount of added sugars. Their clean eating products are meals with a purpose and you will find yourself wanting to try all of their amazing choices, including vegetarian options.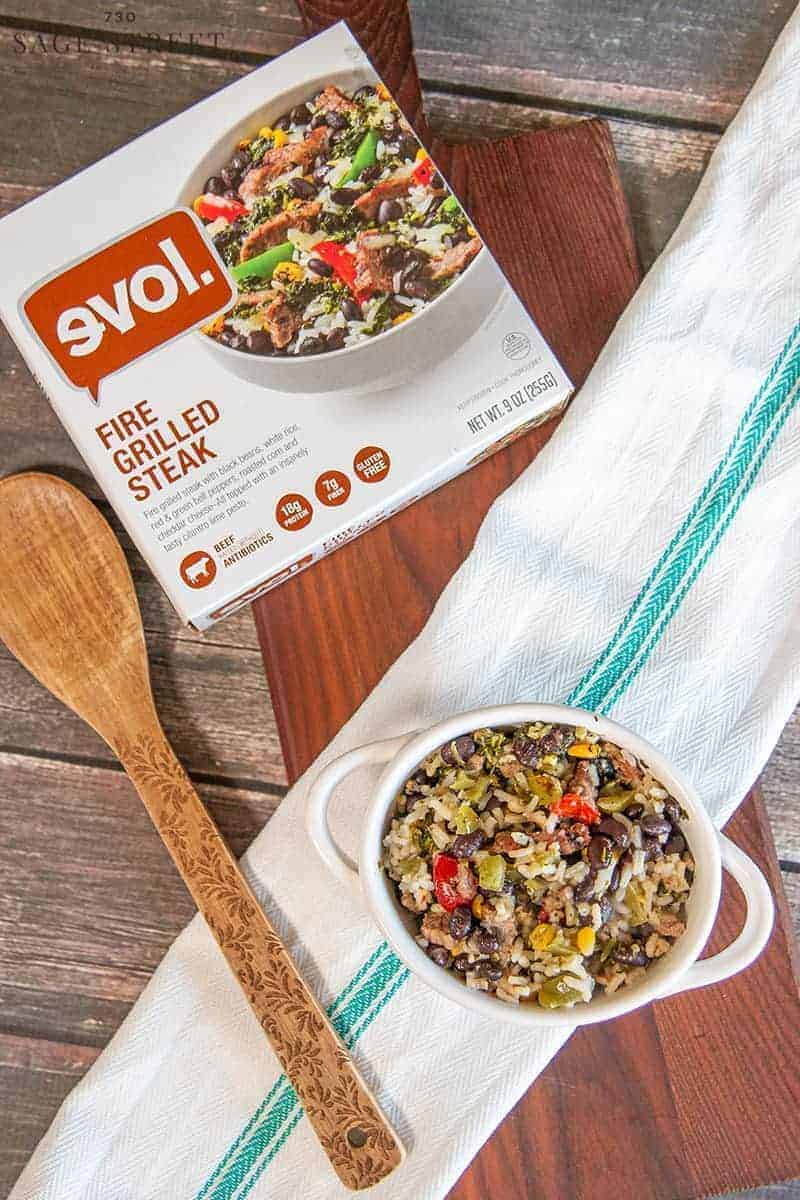 The Evol Fire Grilled Steak Bowls contain fire grilled steak raised without the use of antibiotics. It combines yummy, flavors like black beans, white rice, bell peppers, corn and cheese with a delicious cilantro lime pesto to create a flavor packed, gluten free meal. This dish contains 18g of protein and 7 grams of fiber in each serving too! Your mouth will be watering when you smell this amazing dish.
Gardein Nashville Hot Chick'n Tenders
Gardein is a brand that features vegan, dairy-free, meatless, plant-based options made with non-GMO soy. Many of their products are kosher and they don't contain artificial colors or flavors, and don't contain preservatives or MSG. Gardein has a wide variety of delicious plant-powered options that everyone can enjoy.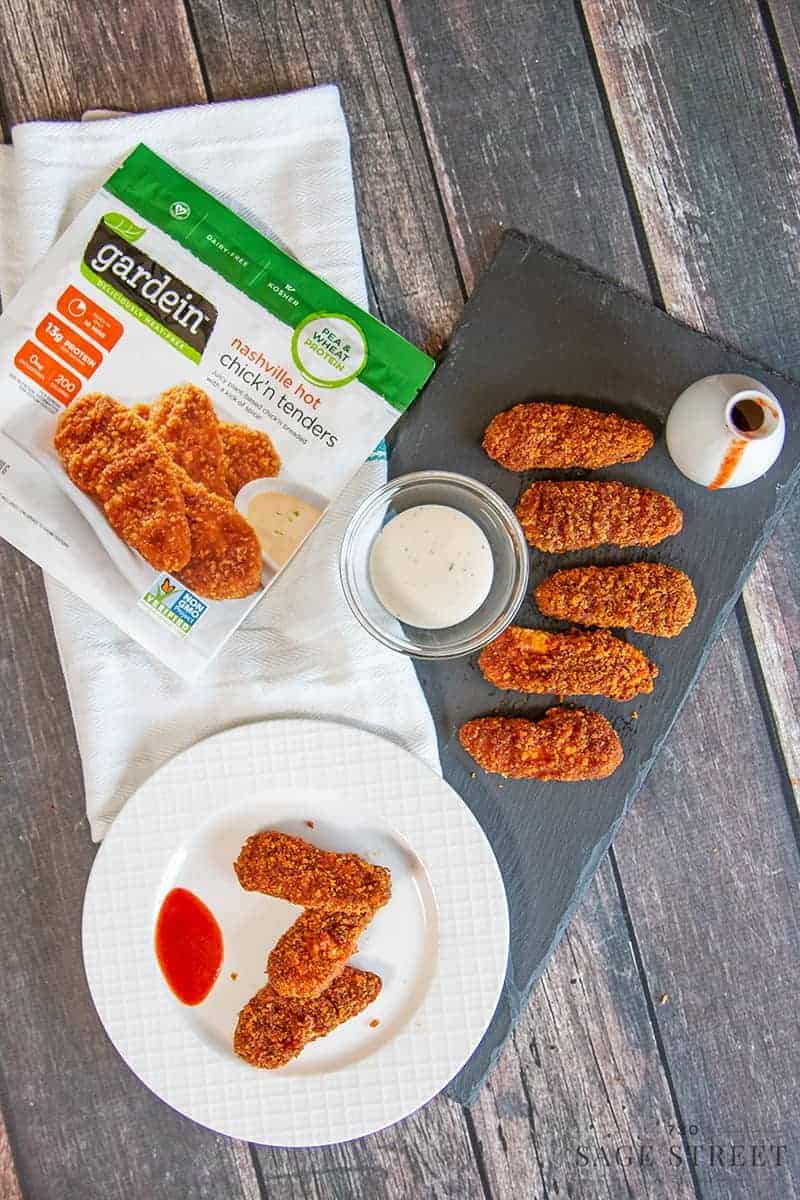 The Gardein Nashville Hot Chick's Tenders have a fantastic taste and texture. They have an amazing spicy kick (but not too spicy), but that doesn't mean that we didn't want even more. They are great dipped in ranch or in hot sauce. They  are juicy and tender and are made with Gardein's proprietary Pea + Wheat protein. These delicious tenders are certified vegan, non-GMO, dairy-free, kosher and just plain yummy.
Healthy Choice Grain Free Power Bowls Spicy Beef Teriyaki
Healthy Choice has always been a leader in convenient, feel good foods, but they have totally taken it up a notch with amazing new flavors and inspired creations. Their Grain Free Power Bowls contain 18-20 grams of protein and 5-7 grams of fiber per serving. They are grain free, gluten free and contain nutrient rich ingredients you can feel good about.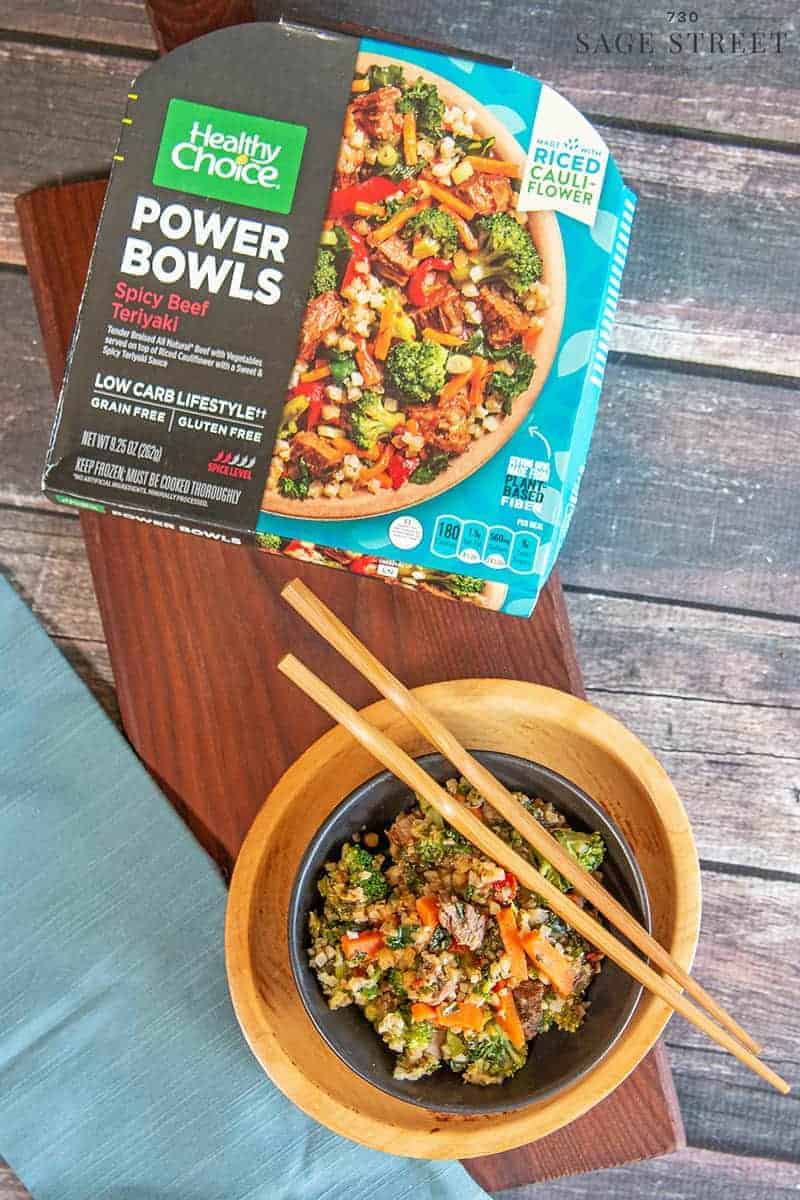 The Healthy Choice Grain Free Power Bowls Spicy Beef Teriyaki is not only a delicious meal option, it's great for a low carb lifestyle. The all-natural beef is braised and served with veggies on top of riced cauliflower with an authentic sweet and spicy teriyaki sauce. Colorful veggies and riced cauliflower mixed with yummy teriyaki beef make a satisfying and tasty meal.
Udi's Sweet Potato Crust Chicken BBQ Pizza
Udi's products are gluten free, and they have some certified kosher and dairy-free products as well. A number of their foods are Non-GMO Project Verified, some are vegan, but they are all delicious and satisfying.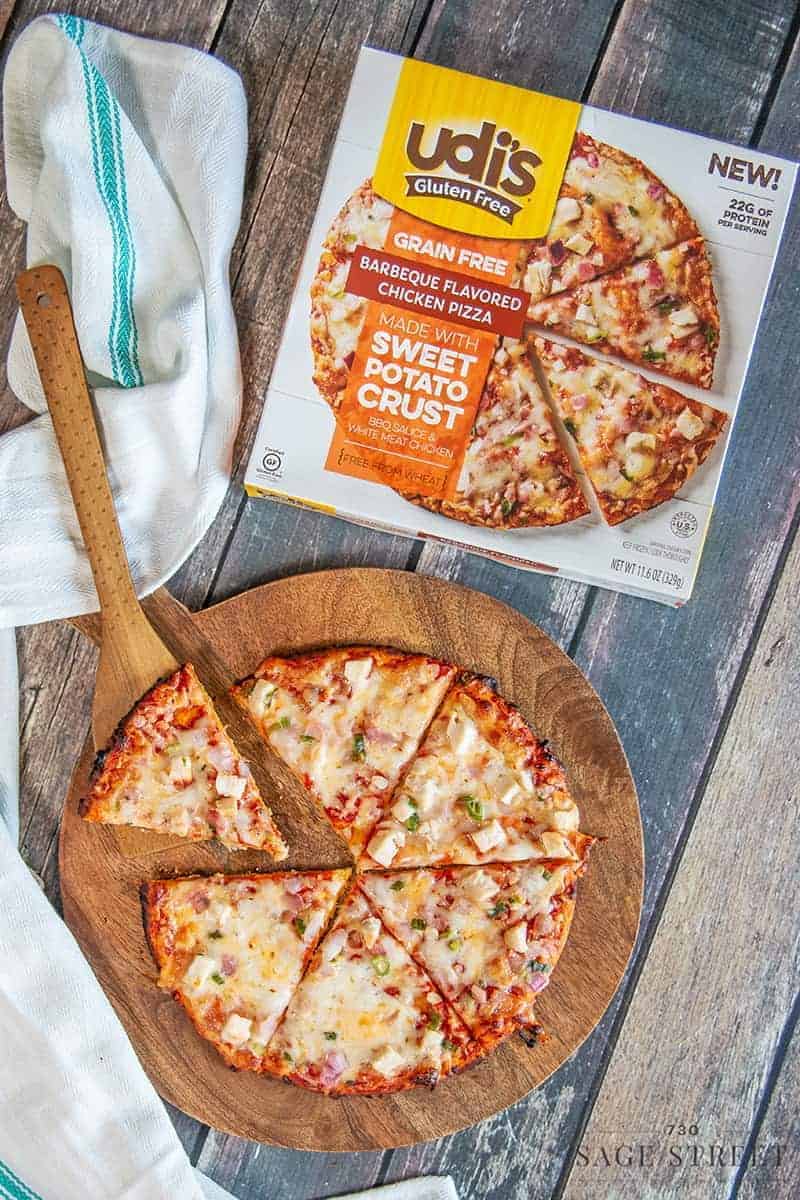 Udi's Sweet Potato Crust Chicken BBQ Pizza is pretty unique. It has a crust made from sweet potatoes! It's also topped with yummy Gouda and mozzarella cheese, sweet BBQ sauce and chicken. This delicious creation is gluten free, grain free, and an option that everyone will want to see included on your regular weekly meal plan.
These four feel good foods are just a small sample of what these amazing brands have to offer to help you save time while still serving your family the feel good foods you want them to have. Not only are they creative, and have a wide variety so no one gets bored, they are filled with great tasting, quality ingredients that you can feel good about serving to your family.