This is a Sponsored post written by me on behalf of No nonsense for SocialSpark. All opinions are 100% mine.
Being a mom, even a work-at-home mom, leaves a woman's wardrobe rather lacking. It's very easy to forego slacks and sweaters for sweats and t-shirts.
Sometimes weeks go by and I don't even put on shoes.
But one thing I always try to do is get dressed in a way that if I had to leave the house I wouldn't look like I was a mom who hadn't forgotten to change out of her jammies. I am nothing near what I would call a fashionista. My style is simple. I like to combine comfortable and casual with a modern fit and a few accessories that stand out. Black is my staple color, and I like to add some blue or green earthy tones into the mix.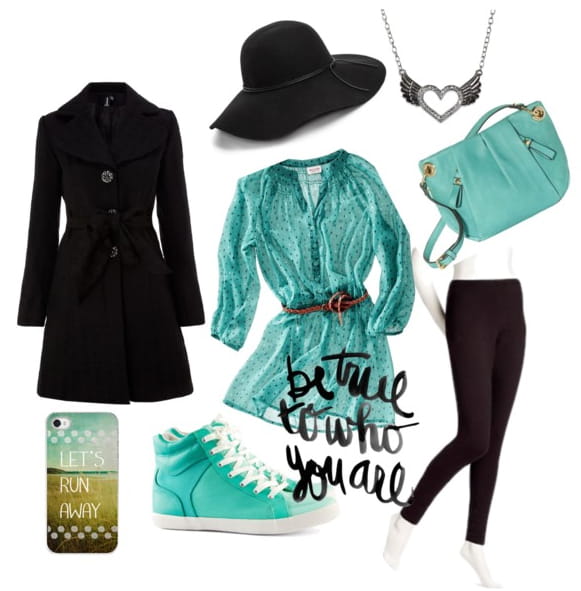 No nonsense tights and leggings allow you to be comfortable without compromising style. They also are very versatile, you can change the entire look of an outfit just by changing the color of your leggings. A top paired with black leggings can add a level of sophistication, the same top paired with white or tan is perfect for an afternoon stroll.
Leggings really help make a mom's life by allowing you to interchange them with so many things to create a whole new look. On top of that, they easily fit into your family's budget because they are affordable. So many moms don't spend money on themselves, with No nonsense leggings, you can "splurge" without the expense. You can purchase No nonsense at your favorite mass retail store, food stores and drugs stores – another bonus for busy moms.
Besides being affordable and easy to find, No nonsense wants to make busy mom's lives easier through their partnership with fashion expert Jill Martin, the NY Correspondent for Access Hollywood. Jill is an Emmy winning TV personality and is also the co-author of a style guide called "I Have Nothing to Wear!". As the Style Expert and Brand Ambassador for No nonsense, Jill will be active in social media, connecting directly with women to help them stay abreast of the latest trends and provide advice for how to wear No nonsense tights and leggings to be stylish without breaking the bank.
For advice from Jill on how to change your look with colorful tights, make sure you check out the video below:
For more information about No nonsense, make sure to like No nonsense on Facebook and follow them on Twitter at: @benononsense
Join our newsletter!
Subscribe to get updates and great stuff via email including subscriber-only goodies like free printables and giveaways.