This is a sponsored post written by me on behalf of Spin Master Games. All opinions are 100% mine.
If your house is like mine, at any given time it seems like every head in the house is bent down over a screen of some sort. Working on the computer. Homework on the laptop. Games on the tablet. Texts on the phone. Technology is here to stay and it's a huge part of our daily lives.
But at what expense?
All of these distractions are supposed to save us time and make our lives easier but somehow they manage to suck time away leaving us less connected to our families and doing way too much way too fast.
So what do you do?
How do you combat the pull into the black hole of those shiny screens that pull us into isolation?
That's easy, you put them away.
And play a game.
Spin Master has some great games that are perfect for a family game night to help you spend quality time together. We picked up a game called Quelf and one called Hedbanz to play. My daughter was a bit young for Quelf so she sat and "helped" while we played. My mother-in-law was her and joined us.
Quelf: Obey the Card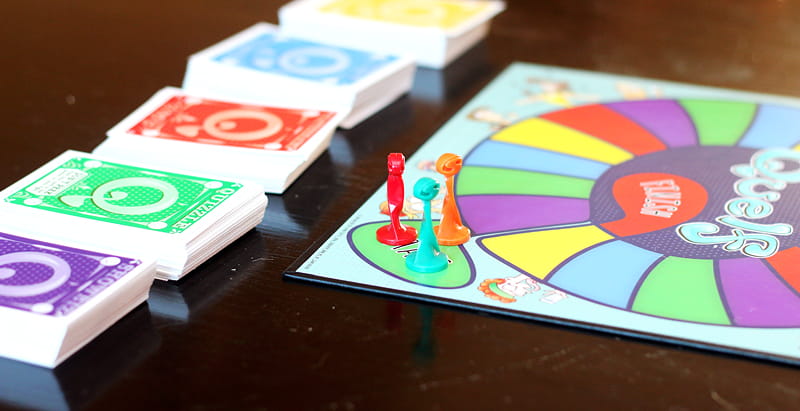 Quelf is a turn-based game for ages 12+ where everyone takes turns rolling a die, moving to a colored section of the game map, then taking the appropriate colored card that matches the section of the map you landed on.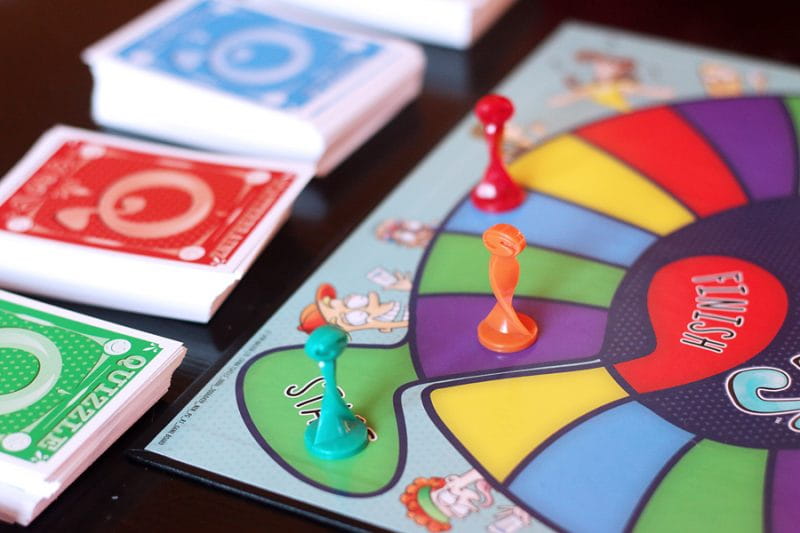 Each colored card represents a different type of action. Some cards ask questions, some cards require you to perform an action, some cards require you to act out something funny.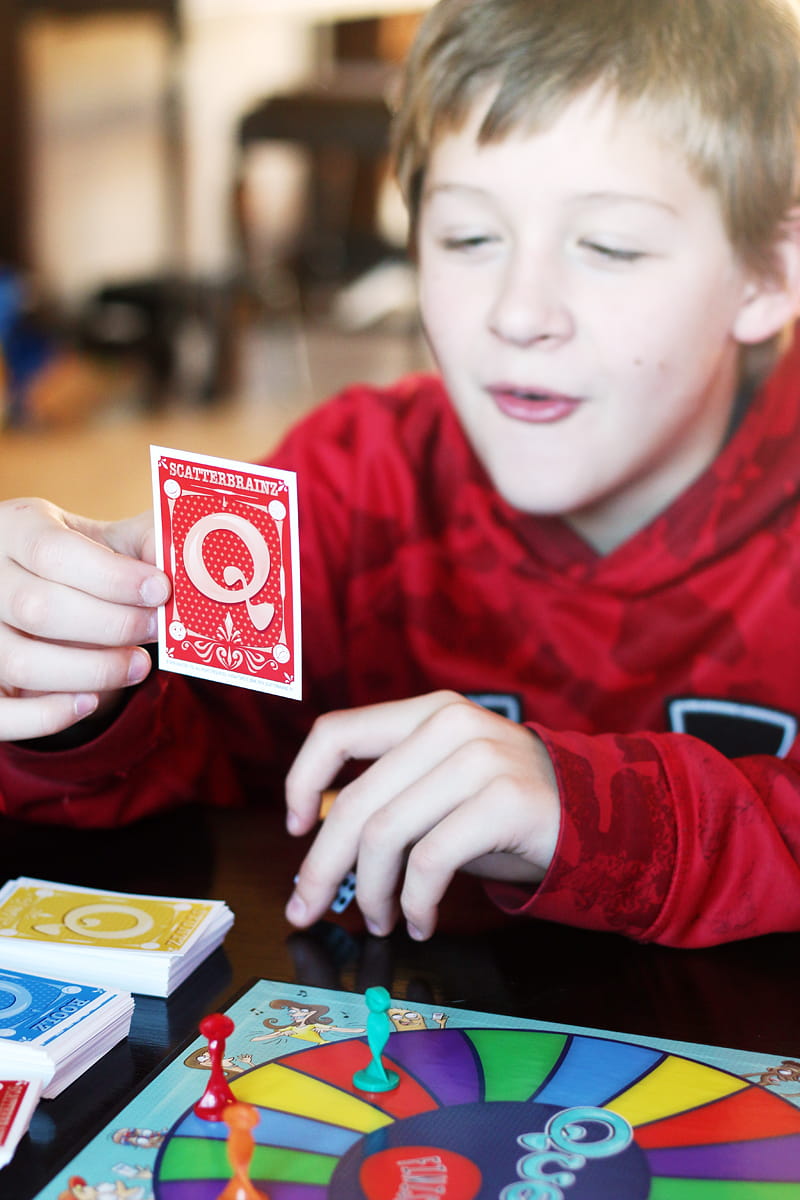 It's a funny, unpredictable game that will keep you guessing!
Some of the cards you keep and require you to perform a certain action EVERY TIME someone does something.
Other cards ask you to act out something or draw something that your opponents need to guess.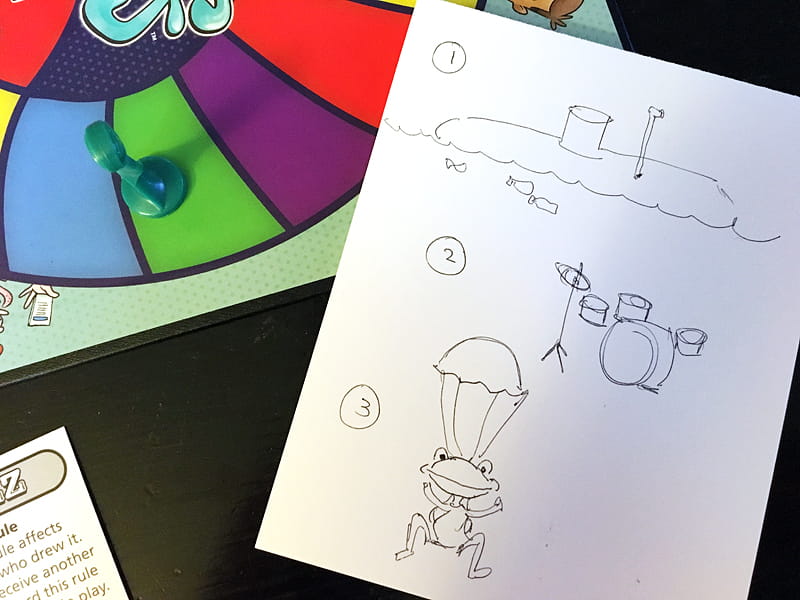 And other cards require you to collect things before time runs out.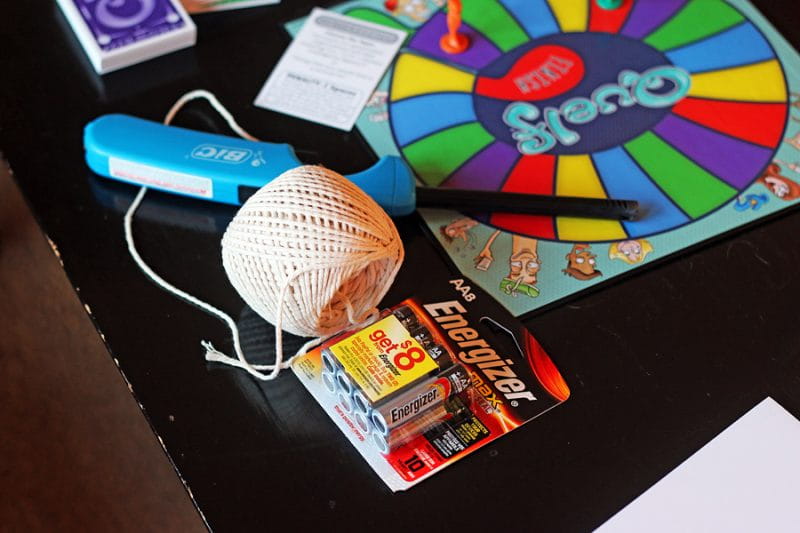 I can't tell you how many times we laughed while playing this game. We laughed at the cards, we laughed at each other, and we laughed at ourselves. Then we laughed again. Quelf is now a family favorite and sure to be party of many family game nights to come!
But Quelf isn't the only game we played. We had to do something my daughter could play, so we also played a game of Hedbanz.
Hedbanz: What am I?
Hedbanz is for ages 8 and up and it involves wearing a plastic headband and without looking, placing a card into it so it faces your opponents. You then ask your opponents questions regarding the item to get clues until you can guess what the picture is on the card.
We had a blast playing this game!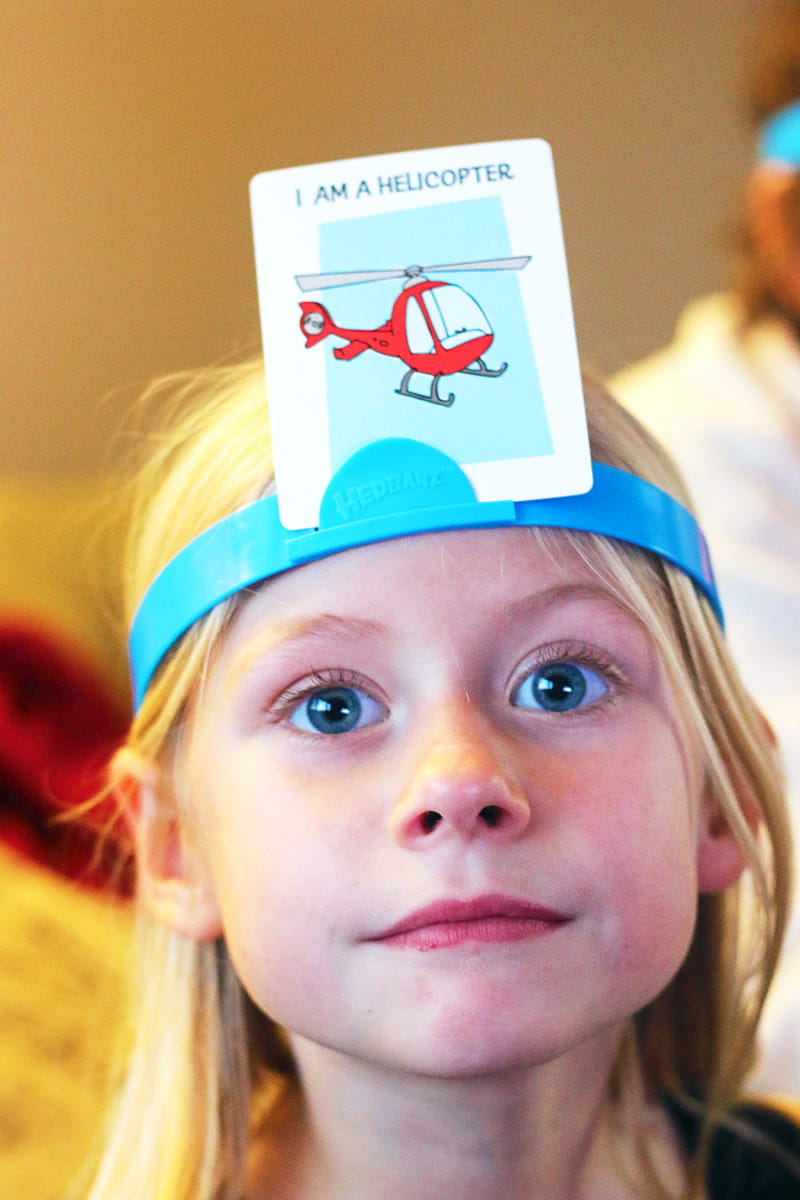 My daughter said it's her new favorite game!
For more information and to purchase Quelf and Hedbanz, they are available at the following stores:
Amazon
Wal-Mart
Kmart
Target
ToysRUs
Also available from Spin Master is a game called Would You Rather. Would You Rather is a fun game of dilemmas where your opponents try and guess which of two crazy scenarios you would choose.
Do you have a family game night at your house? Have you played Quelf or Hedbanz before?
Join our newsletter!
Subscribe to get updates and great stuff via email including subscriber-only goodies like free printables and giveaways.