This is a sponsored post written by me on behalf of Jamba Juice. All opinions are 100% mine.
It probably will come as quite a shock to anyone who knows my passion for real food to know that I have never been to Jamba Juice. I've driven past it a million times (ok maybe not quite that many) but just hadn't taken the time to try it.
In this day and age, there is no shortage of places to stop for a quick beverage or treat. Most of them are filled with sugar and artificial ingredients and have no nutritional value what-so-ever. Soda, coffee, ice cream drinks, and more.
Jamba Juice is different.
Jamba Juice is everything your body needs and nothing it doesn't.
Jamba Juice is whole food ingredients with a whole lot of goodness.

I'm not sure why I never stopped at Jamba Juice before. It really is the epitome of what I am passionate about – real food. I was super excited walking up to Jamba Juice for the first time. My daughter was too, she loves juice!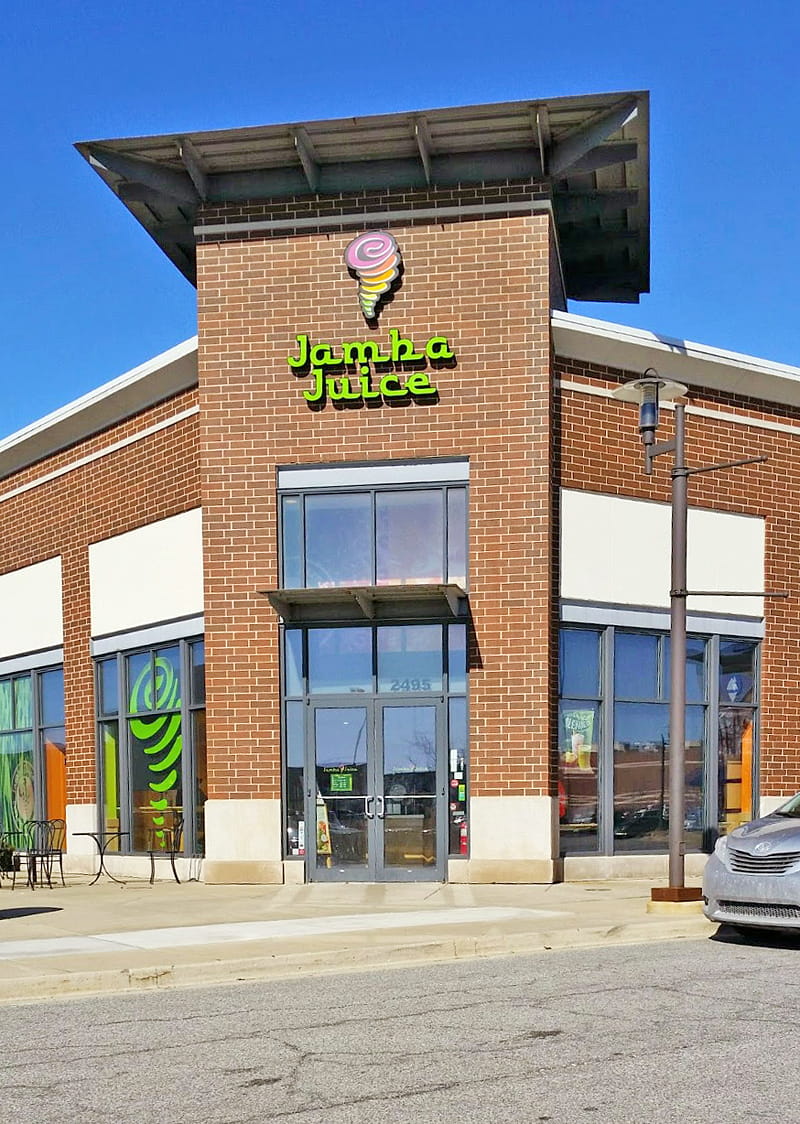 I had no idea what to expect inside, and was amazing by all of the choices. Energy bowls, smoothies, hot tea, kids meals, and of course, Fresh Squeezed Juices.
Jamba Juice Freshly Squeezed Juices
Jamba Juice freshly squeezed juices are made to order with only real fruits vegetables. And nothing else. They are cold-pressed which means it doesn't get heated up during the juicing process. This preserves more of the nutrients and keeps it tasting delicious.
Jamba Juice fresh juices are also Paleo, don't contain any preservatives and are 100% juice.
It smelled DELCIOUS when we entered Jamba Juice and wow, decisions, decisions. My daughter was giddy reading all of the different fresh juice choices on the menu board.
Tropical Greens:
For a truly tropical flavor, we've combined apples, pineapples, Supergreens, and Chia seeds. This is one island that will never be deserted.
Citrus Kick:
When you really want to bring up the brightness in your day, try this blend of oranges, apples, pineapples, and ginger. Just don't forget your sunglasses.
Veggie Harvest:
Take some apples. Then take some carrots, and beets, and super greens and ginger. Then take a minute to drink it all down and wonder how you ever got through your day without it.
Orange Reviver:
When your day feels like 5 days, revive with an Orange Reviver. We've taken oranges, apples, bananas, beets and Chia seeds and turned them into a spirit-lifting, taste bud-hugging masterpiece of mixology.
Carrot Cayenne:
Carrots. Apples. Ginger. Cayenne Pepper. It's carrot with a kick, and it's going to wake up taste buds you never even knew you had.
Garden Medley:
Is there such a thing as too many servings of vegetables? Not when they make up a melodious medley like this. Try one and enjoy delicious, perfectly portioned vegetables and a splash of apple, all living together in perfect harmony. Just like Mother Nature intended.
Orange Carrot Twist:
The fresh, tangy brightness of the orange meets the smooth, earthy sweetness of the carrot. Some things were just meant to be.
Orange Berry Antioxidant:
For juice lovers that know the more, the merrier, we've squeezed this orange and double berry masterpiece. It's The Works of Juices.
Kale Orange Power:
Green means go-go-go with this delicious blend of fresh orange juice, kale and bananas. And as good source of vitamins and manganese, it's hard to stop sipping. Get ready for the perfect fuel to power through your day.
Triple Revitalizer:
Do bananas have juice? Yep. But don't take our word for it, just ask the oranges and carrots in this awesome blend of potassium-loaded goodness.
Tropical Kick-Start:
We took the American breakfast staple on a trip to the tropics. The result? A juice blend that will take your taste buds on vacation.
Because we each had to pick just one, my daughter chose the Orange Berry Antioxidant and I chose the Citrus Kick. I was curious how the ginger would taste in the juice. I'm a big fan of ginger for its anti-oxidant and anti-inflammatory properties. It tastes great too.
We enjoying watching them make the juice right there in front of us. Watching all of those amazing fresh ingredients go into the blender and a beautiful, delicious glass of cold-pressed juice was served to us within a couple minutes of ordering even though the store was busy.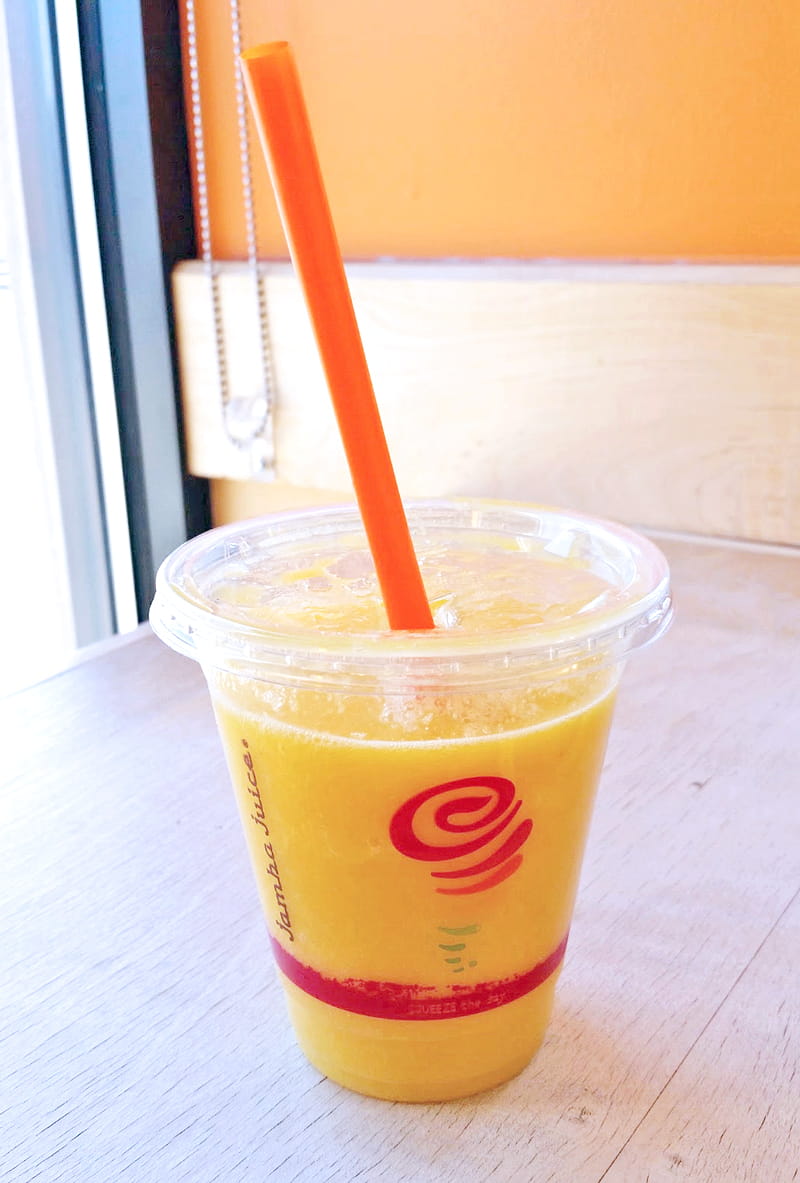 I was amazing at the taste of the Citrus Kick. Who knew juice could taste this good? There was a depth of flavor I've never experienced before with juice and while I couldn't specifically taste the ginger, I could tell it was playing a part in the amazing flavor.
Abby's Orange Berry Antioxidant was just as good. She thought it was delicious and I love how I could actually taste each fruit with every sip.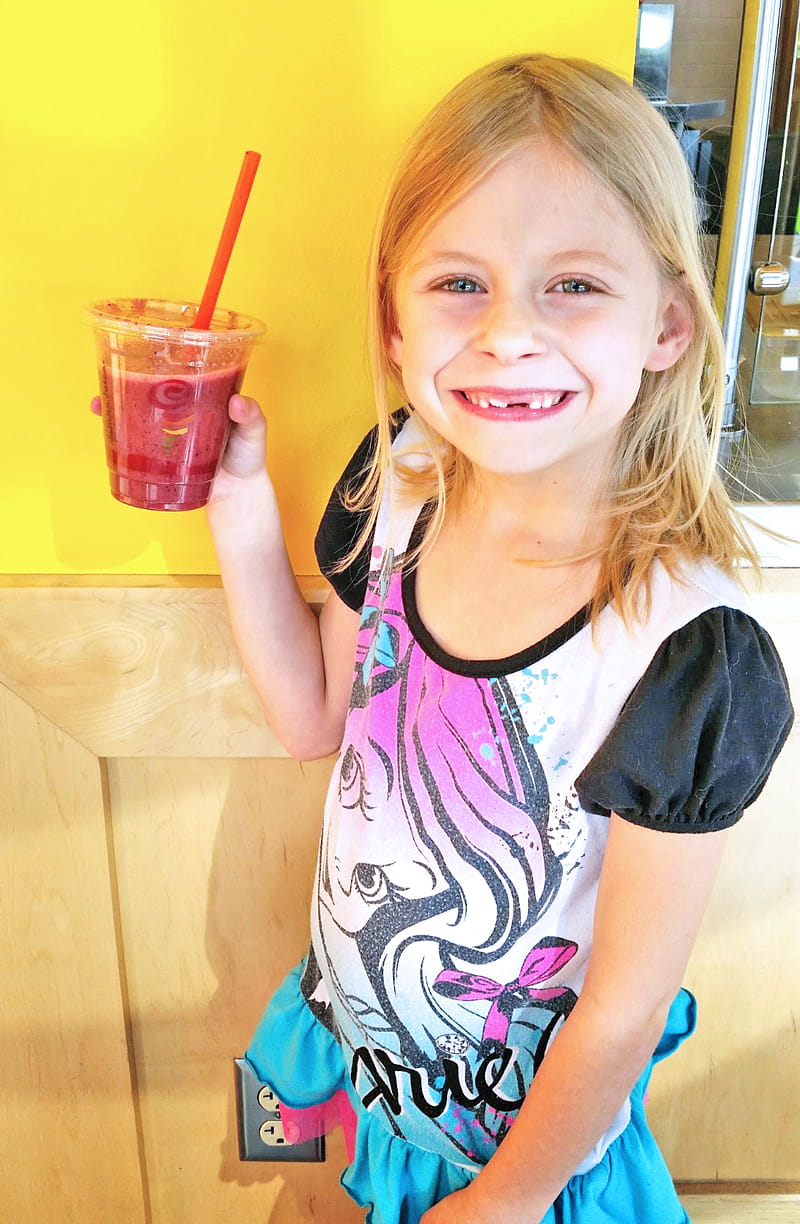 This may have been my first visit to Jamba Juice but it will not be my last. I plan on working my way through the entire menu of their freshly squeezed juices. And when I am through, I'll start all over again!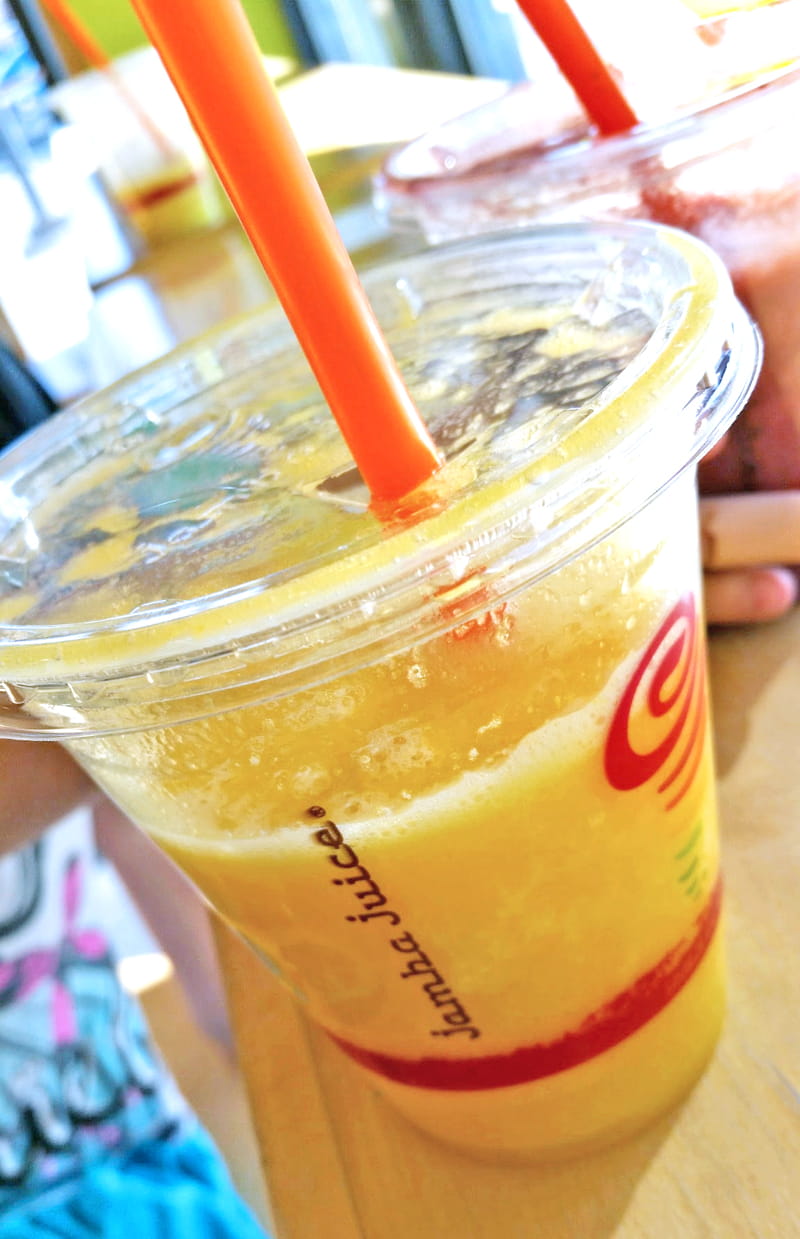 Is there a Jamba Juice near you? Find Your Closest Store.
Which flavor of Jamba Juice Freshly Squeezed Cold-Pressed Juices will you try first?
Enter below for a chance to win a $20 Jamba Juice Gift Card!
a Rafflecopter giveaway
Join our newsletter!
Subscribe to get updates and great stuff via email including subscriber-only goodies like free printables and giveaways.