Gulf County, Florida
. The content and opinions expressed below are that of What's That Smell?.
This past weekend we had a little family adventure. I call it an adventure because it involved all 4 of us getting physical and active and putting aside all of the cares and worries in the world and just having fun. And fun we did have. I honestly can't remember a time when we were all able to have this much fun together.
After the fun we had sliding down pitch black water slides, getting drenched by a giant bucket of water, and body surfing in the wave pool, I realized that adventure is what you make it. That something as simple as a visit to a local water park can become the highlight of your summer simply because your family is together sharing in the experience. And seeing the joy of that day through your children's eyes can become one of the most memorable days you ever have. I also realized that adventure is in the eye of the beholder and that it can be had just about anywhere if you let it.
When it comes to memorable adventures, one place that is on my radar to visit with my family is Gulf County, Florida. Much like the escape from reality we had at the water park, Gulf County makes every experience feel like an adventure.
We hope to visit Gulf County, Florida this fall and I have heard the Gulf County, Florida (GCFL) has a way of becoming a yearly tradition because once you visit, you keep wanting to go back.
Can you see why?
5 Reasons to Experience Adventure in Gulf County, Florida #GCFLnofilter
If that photo wasn't enough to convince you of the amazing adventure that awaits you in Gulf County, I have 5 reasons that will.
1 – Pet Friendly
Gulf County, Florida is pet friendly. For us that is a huge deal because it means we don't have to find someone to look after our furry family members, we can ALL join in the fun and adventure.
2 – Tupelo Honey
Gulf County is the home of Tupelo Honey which boasts being the sweetest and purest honey of them all. Yum!
3 – Kayaking on the Dead Lakes
The Dead Lakes is a photographers dream and kayaking allows you to experience its mystery, wildlife and beauty from a unique perspective.
4 – Pitch a tent on the beach!
In GCFL you can actually pitch a tent right on the beach! They also allow campfires to make for the ideal getaway.
5 – The Food
Whether you opt to cook your catch, enjoy the local seafood, or check out the restaurants in Port St. Joe, there is something for every palate in GCFL.
There really are an unlimited number of reasons to visit GCFL, those are just 5 of my favorites! And as much as Gulf County has so much to see and do, it's also a relaxing, worry-free way to experience adventure. Like I said, adventure is what YOU make it and if your adventure involves a relaxing hike, a lounge chair on the beach, fishing, or horseback riding, GCFL has all of that and so much more. With their 2 time zones and only 2 stoplights and spotty wi-fi, you will find it's easy to put aside the real world and just get lost in enjoying your family and your surroundings.
I can't wait to visit!
For more information about Gulf County, Florida: Come visit GCFL, and make sure you signup for the newsletter so you don't miss out on an amazing adventure! You can also follow GCFL on Pinterest and Facebook.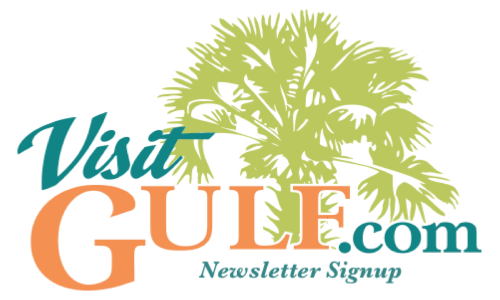 What would you like to do in Gulf County for a Fall adventure vacation with your family?