We all know that sun protection is something we all need to pay attention to. While the sun is necessary for a healthy body (and mind), there are some things that you need to be careful of when enjoying your time outside. UV rays can damage your eyes and your skin and lead to painful burns and skin cancer as well.
In an effort to achieve natural wellness, many of us choose to use essential oils as part of our daily routine, but did you know that some essential oils can damage your skin when exposed to the sun?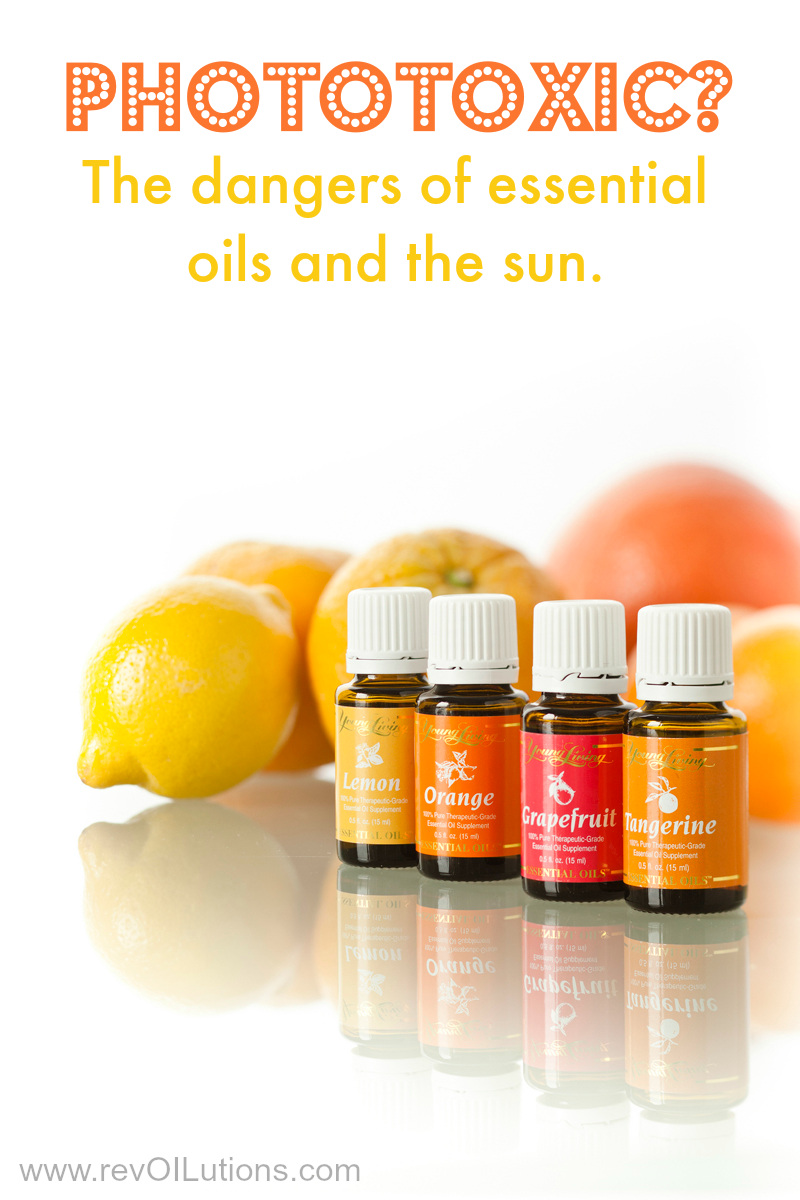 Phototoxicity is the reaction caused by sun exposure (UV light) after applying something to the skin, and some essential oils are phototoxic when applied to the skin. So it's very important that you pay attention, especially during the summer months. You risk the effects of phototoxicity for at least 12 hours after applying the oil (even if you use a carrier oil) but some suggest staying out of the sun for a full 24 hours.
Some oils are also more phototoxic than others. Tangerine may not bother everyone, for example, it has a milder sensitivity.
Signs of phototoxicity
Sunburn
Blisters
Swelling
Color changes
Phototoxic essential oils
Bergamot
Angelica
Orange
Lime
Lemon
Grapefruit
Tangerine
Citrus Hystrix
German Chamomile
Mandarin
There may be other potentially photo sensitive oils. Young Living provides a warning on the label for such oils to avoid direct sunlight. Some Young Living blends such as Joy, Transformation, RutaVaLa and White Angelica may be phototoxic as well.
In order to encourage you to take care of your skin while still enjoying the benefits of the warm summer sun, United Healthcare has a fun new challenge this month in their We Dare You to Share Contest!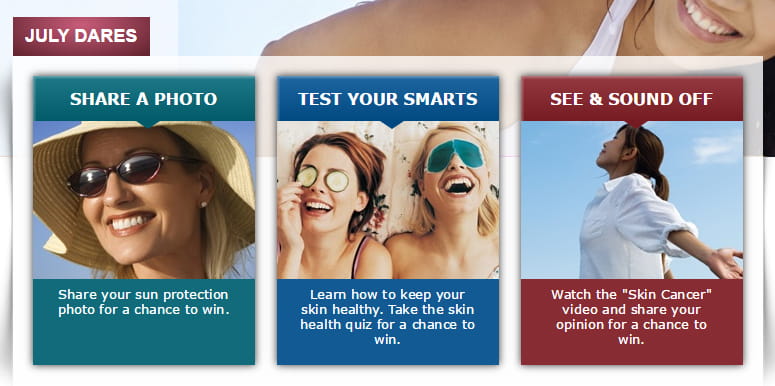 Enter to win!
You can share a photo, take a quiz or watch & video and share your opinion for a chance to win some amazing prizes!
Prizes include:
Fastraxx 2-Awning Canopy
$400 massage gift card
$400 Visa gift card
Plus each week there is a $25 pre-paid gift card prize for each dare.
How do you protect yourself from the dangers of the sun?
Continue the conversation on Facebook and Twitter!
Join our newsletter!
Subscribe to get updates and great stuff via email including subscriber-only goodies like free printables and giveaways.