There are plenty of "elf goodbye letters" out there for you to print to say goodbye before Christmas but none that are kind of an "elf breakup letter". If you feel that the elf has run its course in your home, the elf could simply just not show up one year, but that's kind of sad. At least let them say goodbye.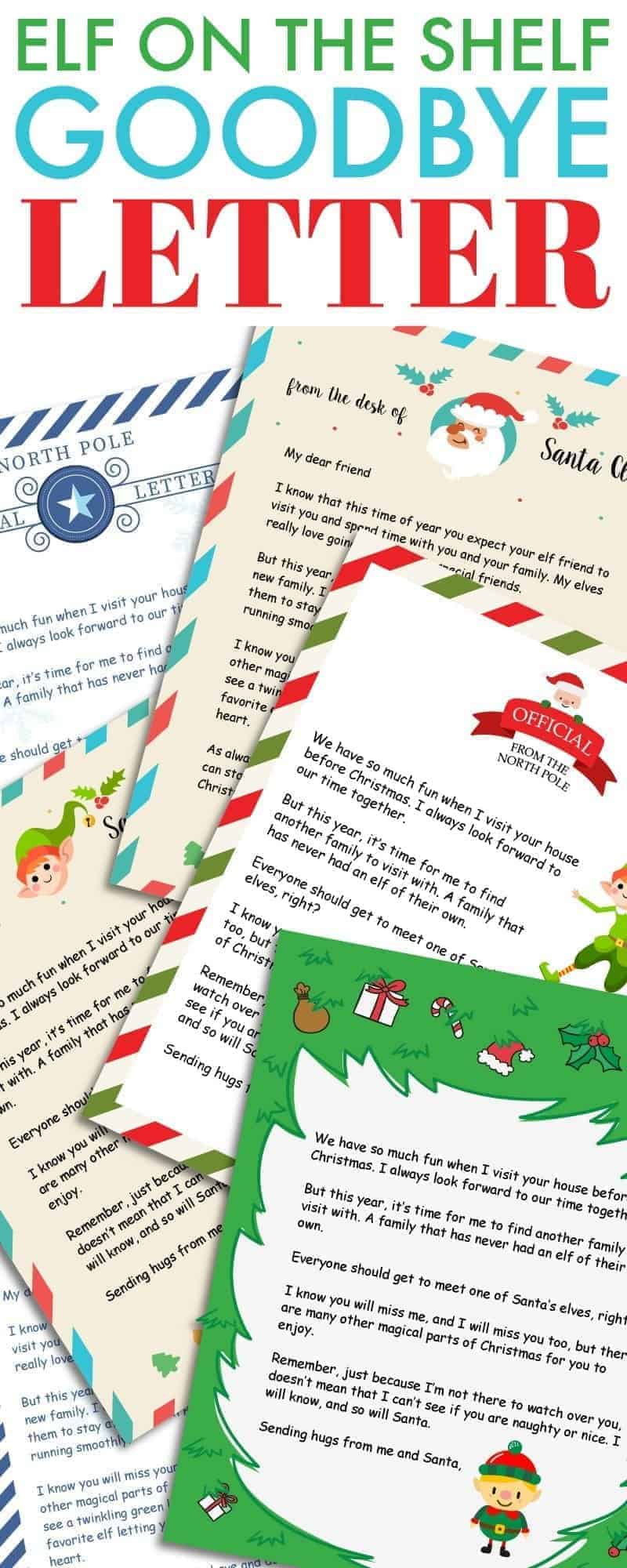 So I put together a couple of different options for you to help soften the blow a little bit. Most are from the elf, where you fill in the child's name at the top and sign the elf's name. Two are from Santa where you simply fill in the child's name at the top.
Printing Tips
The PDF should print easily to your default print size without having to change anything. It prints to an 8-½ x 11 size sheet which is standard paper size.
Printable Use Terms
730 Sage Street has provided this printable free of charge for personal use. You may NOT link directly to the PDF file, redistribute, sell, resell, or use commercially. This is a violation of the terms of the graphics and the copyright. Personal use includes printing the document for parties, classrooms, homeschool, church, community activities, etc.
Elf on the Shelf Goodbye Letter - Free Printable
Grab the Elf on the Shelf Goodbye Letter: free printables download.
Also check out my free elf in the shelf goodbye letter, and take a look at my holiday Christmas Ideas for you and your family this year.