Our blog is participating in a sponsored blog ambassador program from Kidobi. As a part of this program we have received paid compensation for placement of digital advertisements and specific postings related to Kidobi.
I marvel sometimes at how different my kids are. My son was reading at age 3. Literally reading. At age 4 he read our mortgage contract and even pronounced all the words right. Comprehension wasn't there, of course, but he could READ the words. My daughter, on the other hand, is 5 and can only identify a few key words. But she is smart in her own way. She is the kind of smart that manages to get the dog blamed for messing up her room. She is sneaky smart.
What came so easy to my son, requires more effort on our part to help educate our daughter. We are always looking for tools and resources that will connect with her creative, mischievous ways, because she learns so much differently than our son did. She is not interested in having us sit there and teach her. She wants to learn by doing. By watching. By experiencing.
Kidobi helps us bridge the gap between our desire to help her learn and her obvious need to learn more visually and interactively.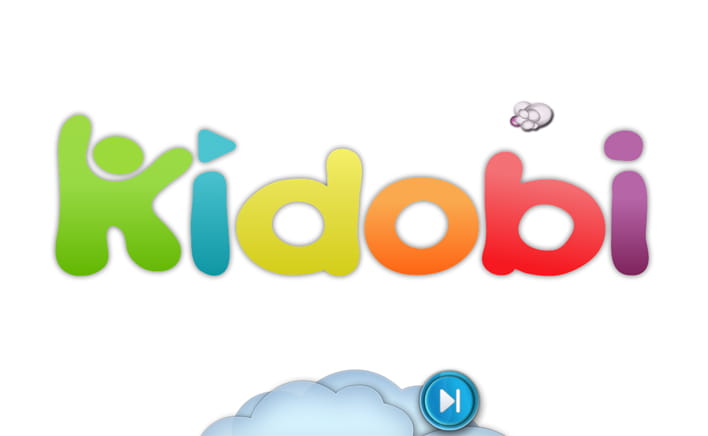 About Kidobi
Kidobi is a Toronto-based software start-up that is on a mission to make screen time count. We are a diverse group of software developers, designers, researchers, and child development experts who share a passion for children's media. We believe in the power of technology to be a force for good in our children's lives. We work every day to make that belief a reality because we're also concerned parents, just like you.
How Kidobi Started
A few years ago I noticed that my oldest daughter was having trouble with counting. She always skipped the number 13, so I thought I would go online and find some resources to help.

What would happen if a child's screen time reflected their educational needs?
What if the content kids watched was based on things that interested them?
What if parents could influence the content their child watched on TV and online without spending hours pre-screening every single video?
What if the best practices developed by developmental psychologists and educational experts could be seamlessly integrated into children's media?

Kidobi was developed to answer these questions and make screen time count for as many children as possible. We envision a future in which parents, experts and content producers are partners in providing personalized, engaging and educational experiences for preschoolers.
How Kidobi works
Kidobi is geared towards kids up to around age 6 years old. When you log into your Kidobi account, you can add your children to your account and completely customize the content they will receive when using Kidobi. Kidobi analyzes the content available and only provides videos that meet your values and your child's interests. You can even list things they absolutely don't like to keep it from showing things you know they are not interested in.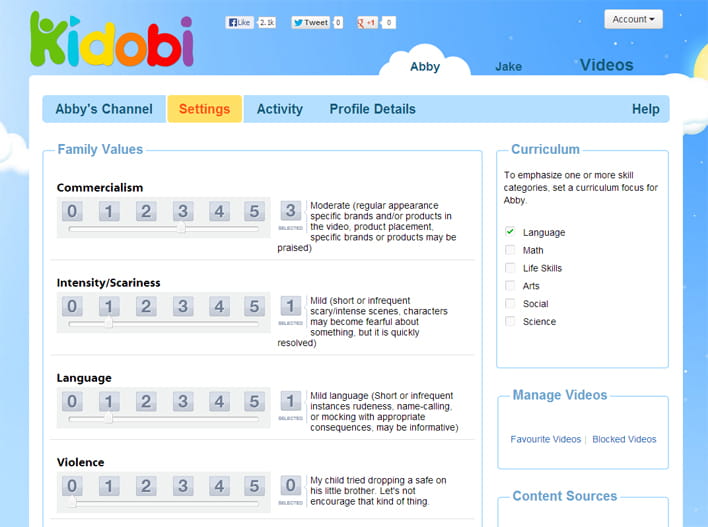 Once you add your child and configure their settings, you are shown a channel screen that displays videos based upon the settings you applied earlier. Here you have a few options. You can choose the playlist wizard to generate a specific set of videos and set a time limit (if you would like). Or you can simply click a video to get started. The screen will change to a video player and their session will begin. The player gives you the option of turning on parental controls so your kids can't close out of the player and tinker with other things on your computer.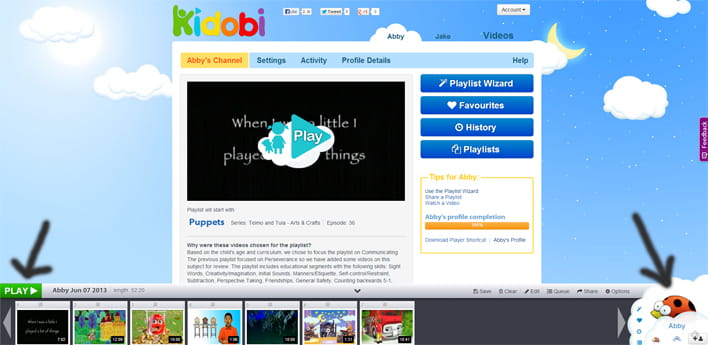 I really do like the Kidobi concept. My kids can watch targeted shows that appeal to their interests and my sensibilities with age-appropriate and value oriented content. They don't have to experience commercials and I feel more in control over what they are watching. I also feel like I can ensure there is more educational, cultural and creative value for the time invested.
How to get Kidobi
Kidobi is available on your PC, for Apple devices and on Android. You can create a free account which has some great functionality, and a paid account to view premium content is only $4/mo.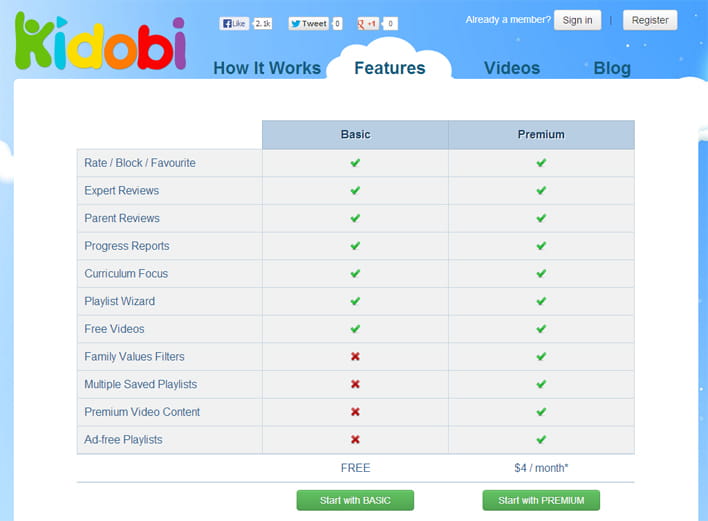 We will be using Kidobi over the next few weeks and will report back with feedback from my kids!
Follow Kidobi!
In the meantime, tell me about your kids. How do they learn best?
Join our newsletter!
Subscribe to get updates and great stuff via email including subscriber-only goodies like free printables and giveaways.