Are you looking for snacks to satisfy your sweet cravings? We've compiled a list of easy sweet snacks for you to try today! Whether they're your favorite form of comfort food or you're making them bring sweetness to your party and food gatherings, we have you covered with these snacks.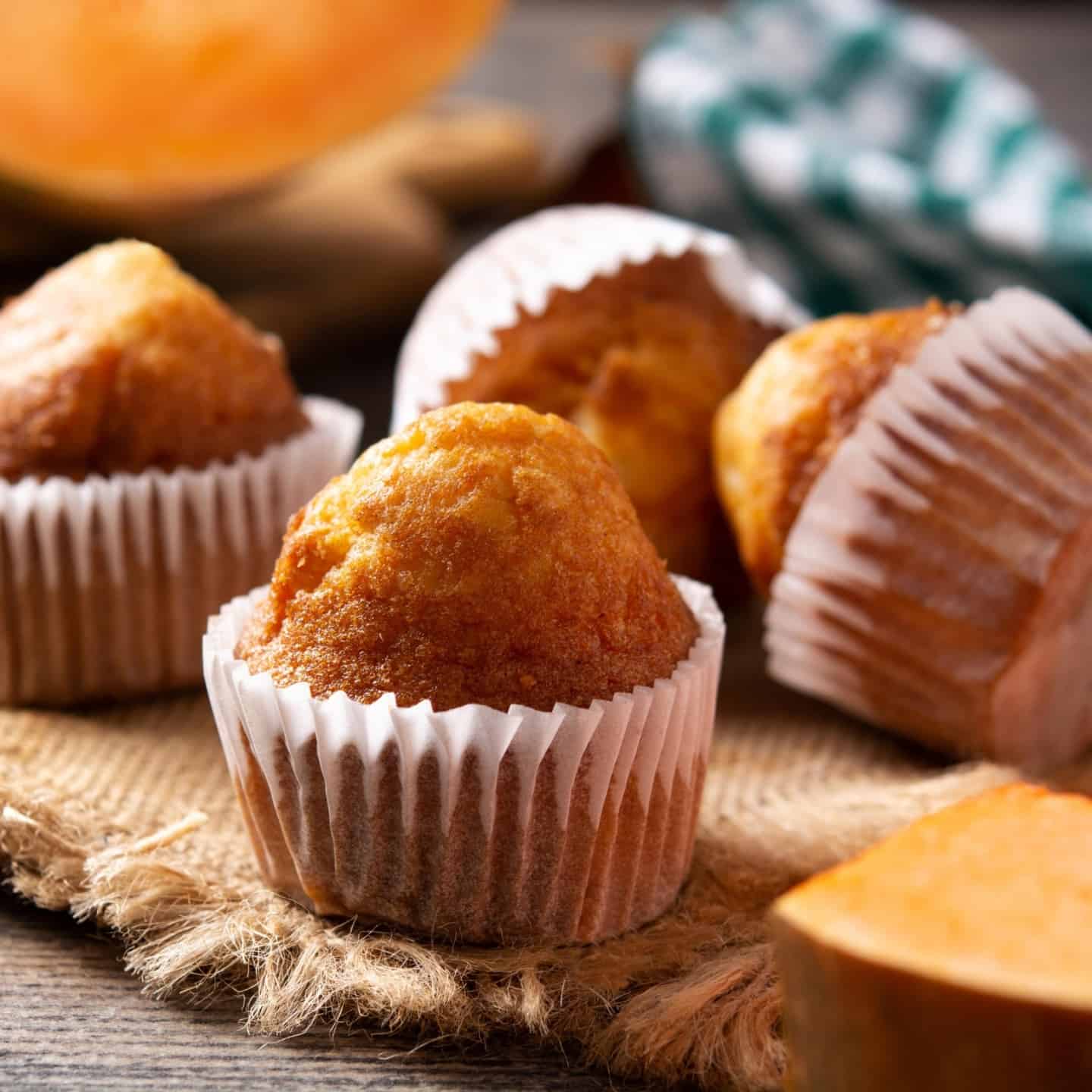 These sweet snacks are simple to make regardless of the cooking method you want to use. Some only require you to assemble them and keep them in the fridge till they're frozen and ready to eat.
We also have healthy sweet snacks for those who want to satisfy their sugar cravings without going overboard!
The first on our favorite sweet snacks list is the chocolate brownie larabars, perfectly healthy and tasty enough to satisfy your cravings. This sweet deliciousness only takes about 2 minutes to put together!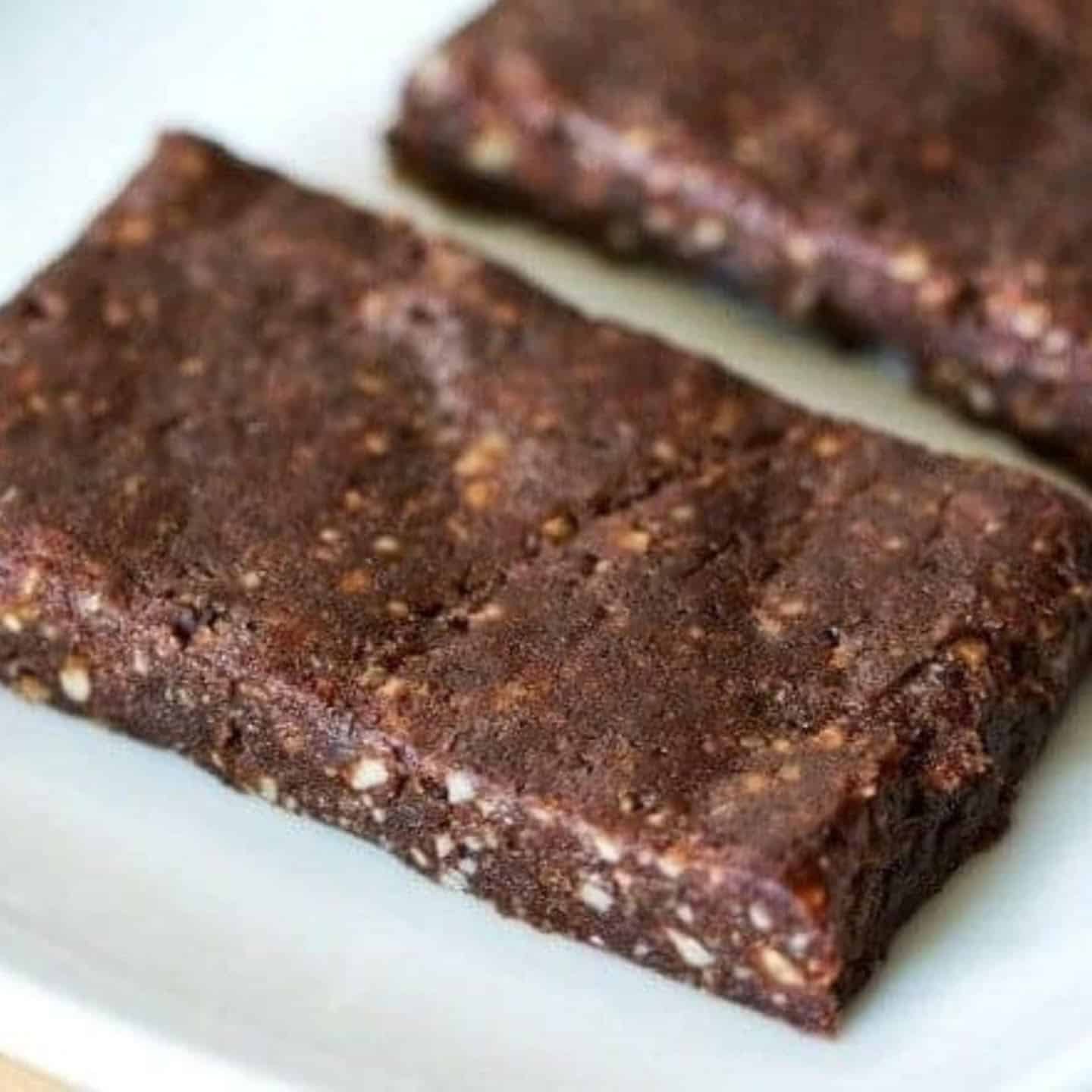 The chocolate brownie larabars require only five simple ingredients, including dried fruits containing healthy fats and proteins.
These chocolate larabars have pitted dates, blanched almonds, vanilla extract, salt, and cocoa powder.
You only need to put them in a food processor, roll them to your desired shape, and store them in the fridge for a few hours before eating. You can choose to add a chocolate chip for a more crunchy texture.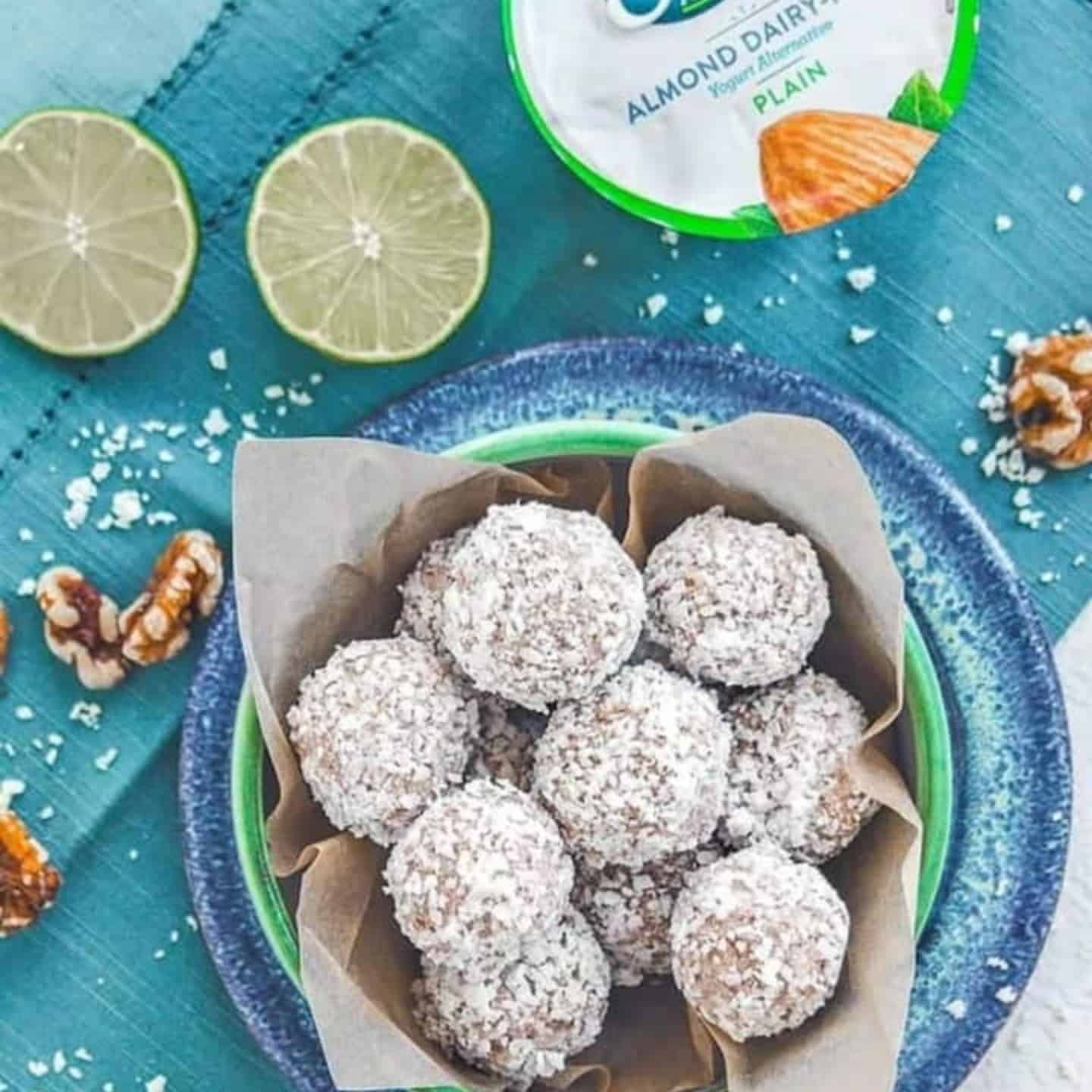 2. Coconut Lime Truffles
These are the sweet snack recipes you know you can munch on without worrying about calories, as they can accommodate a dairy-free yogurt.
In addition, the healthy snacks are super simple to make, offering refreshing and nutrient-filled sweet treats to have on any day!
Store the delicious treats in the freezer for about ten minutes till it firms up, and enjoy!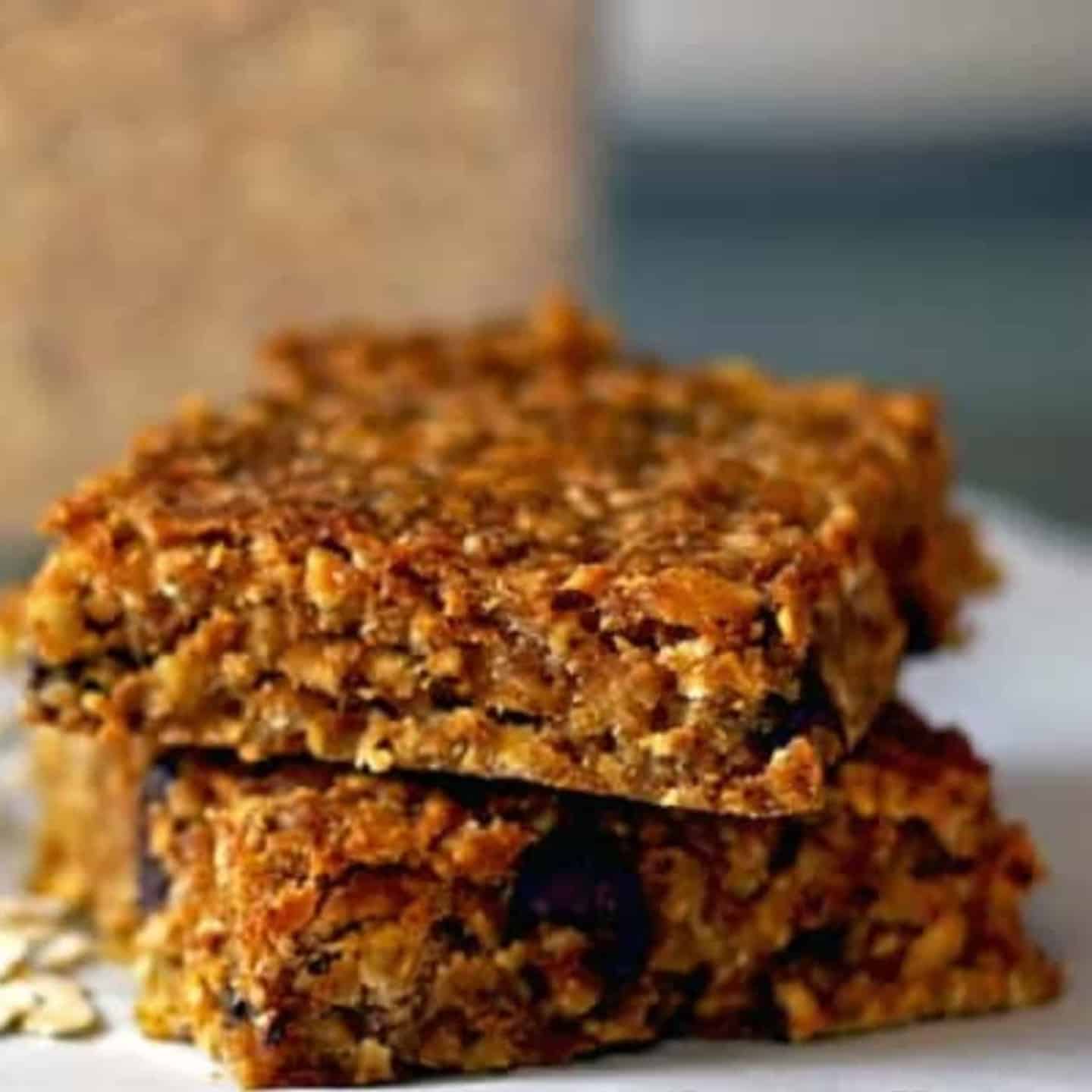 You can also crave sweets during the holidays, and a combination of pumpkin puree, honey, peanut butter, and chocolate chips in a snack will satisfy that craving.
Bake these gluten-free bars for about 35 minutes, and you have a yum and healthy snack to munch on for weeks.
Try them with cream cheese frosting, and enjoy!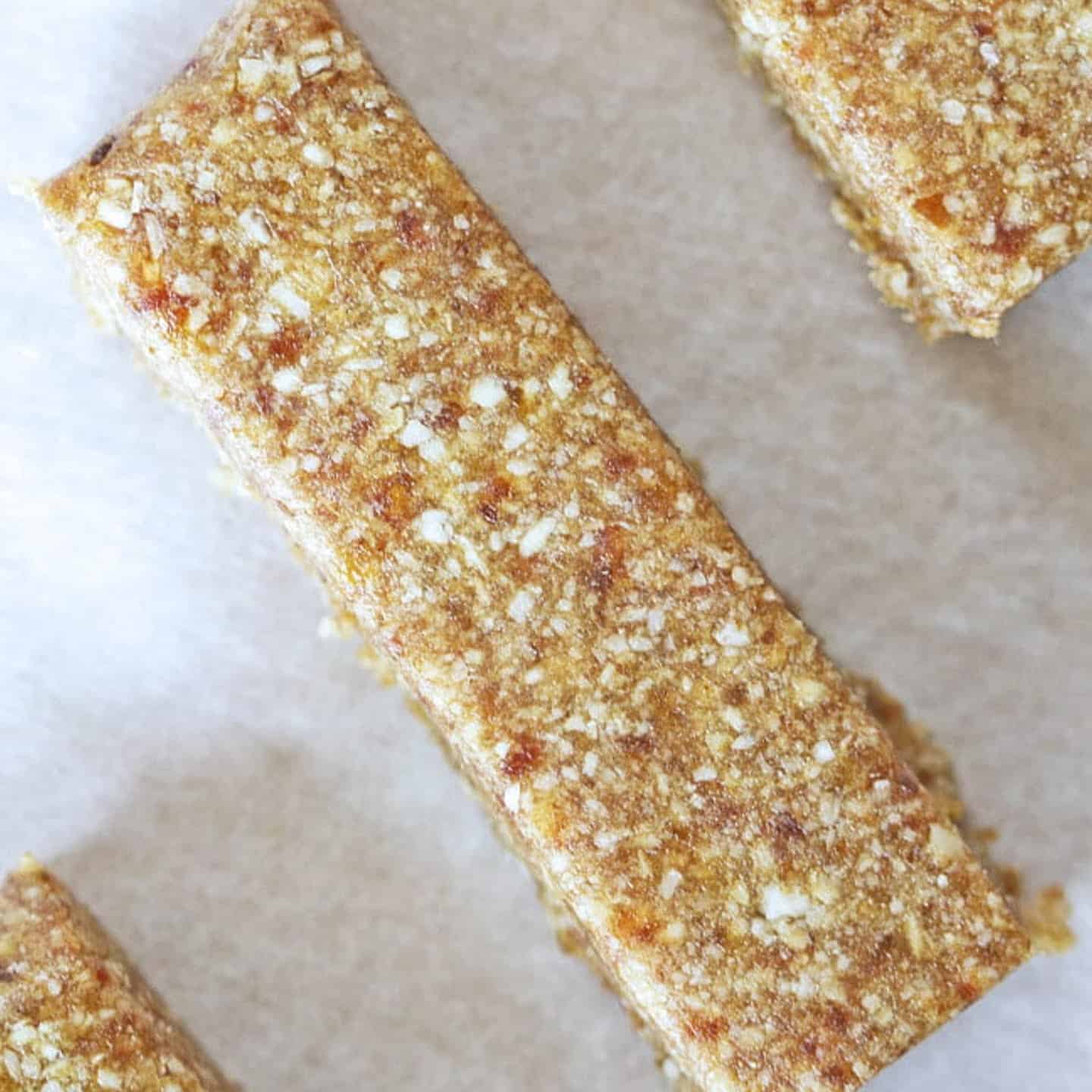 Taking only ten minutes to make, these are the chewy, fruity, and absolutely delicious snacks you want on a diet.
The dessert combines almond nuts, dates, coconut, vanilla extract, and salt to give a taste you'll absolutely love.
Blend in a processor till you get a mixture you can put on your baking dish and parchment paper. You can store these healthy snacks to satisfy your sweet tooth for weeks.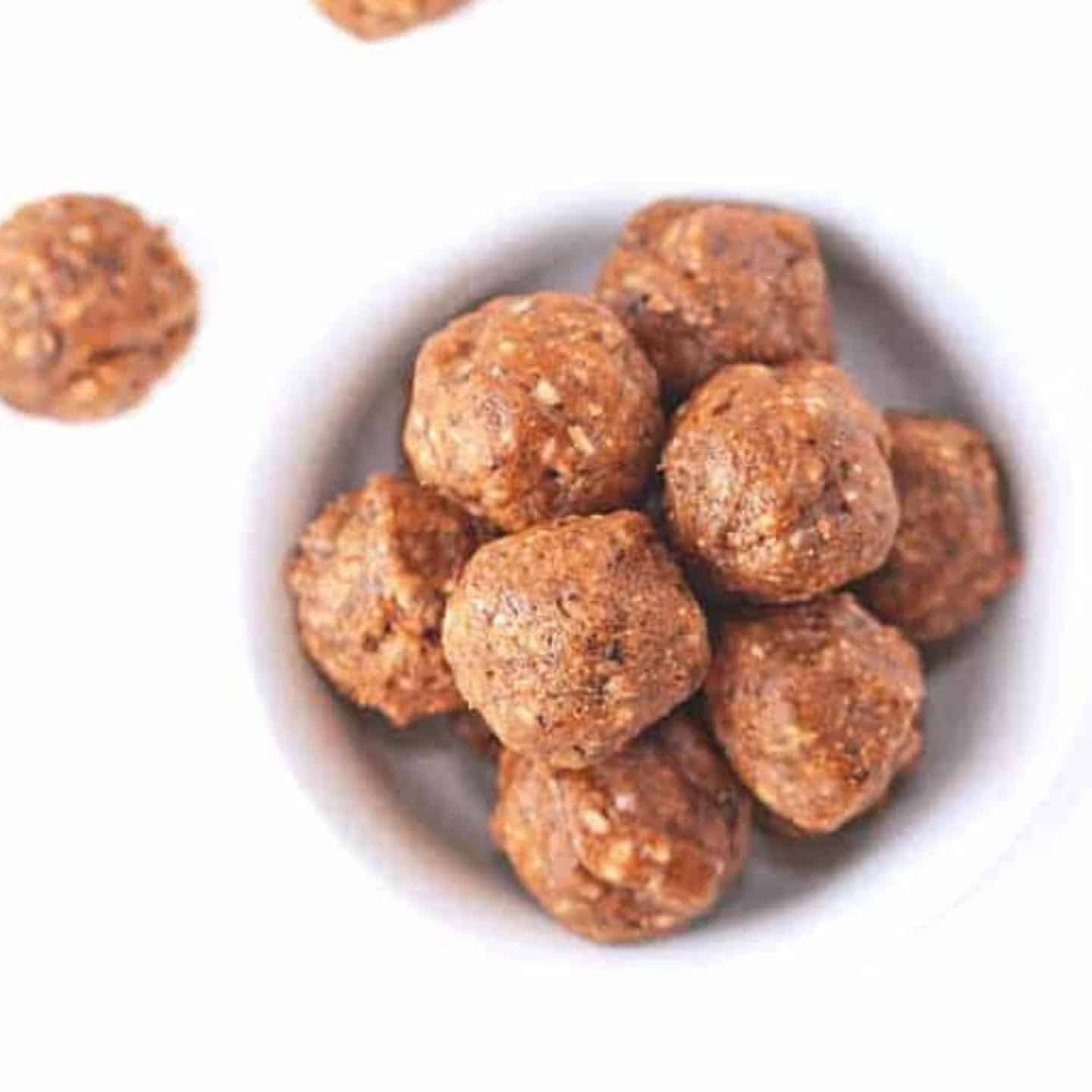 Dates are an excellent option to make a sweet snack filled with nutrients to leave you energized throughout the day.
The dried fruit makes an entry with four other ingredients to give a delightful treat healthy for you.
You can tweak the recipe to your taste as it works with chia seeds, chocolate chips, shredded coconut, and peanut butter. Serve chilled, and enjoy!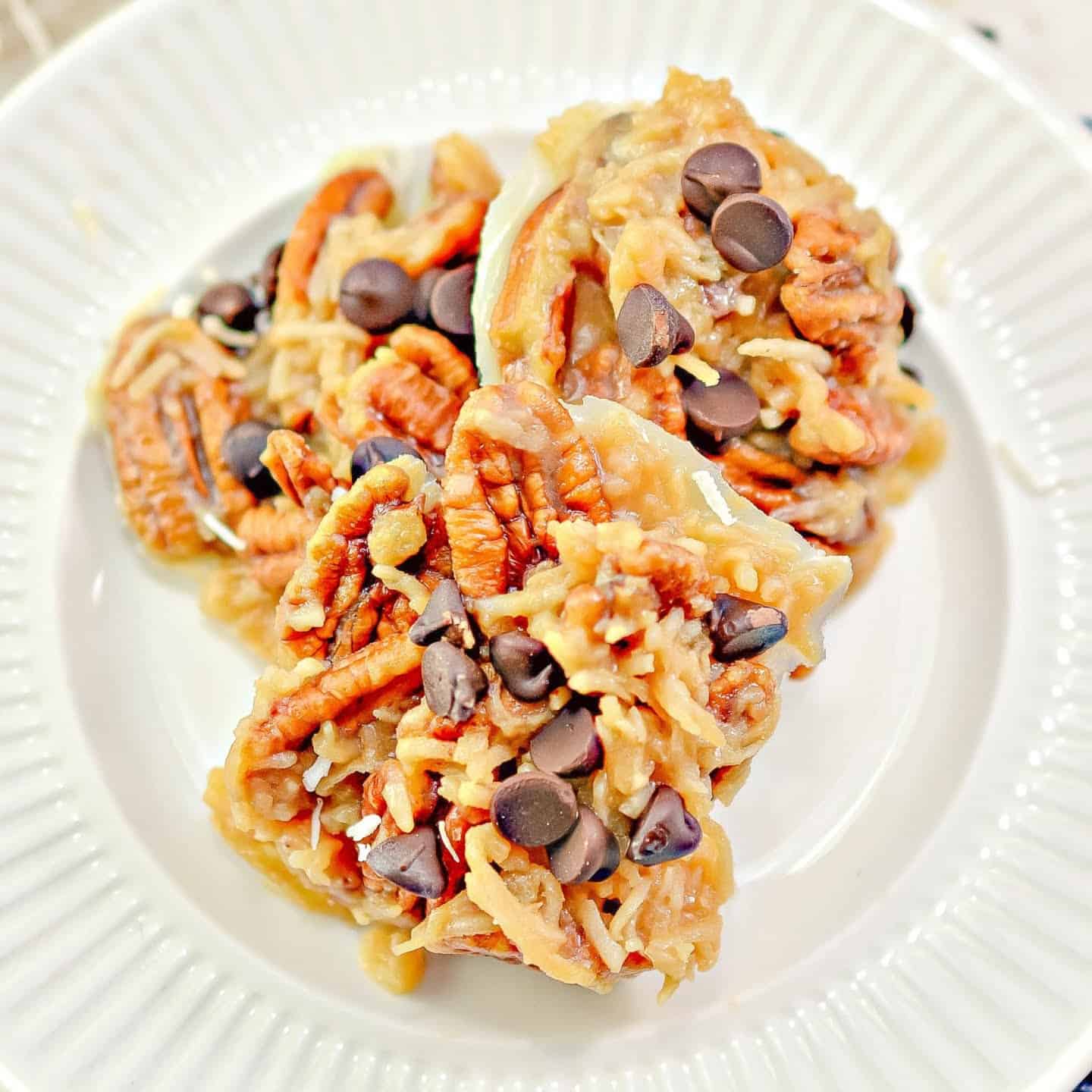 Cookies are the choice of treats for several people, and these no-bake haystack cookies show you why!
The easy recipe does not require you to get cookie dough. Just prepare a mixture of brown sugar, pecan halves, heavy whipping cream, unsalted butter, coconut flakes, and chocolate chips.
Put in the freezer to harden and serve!
Instead of running down to Starbucks for their signatory parfait, you can make it even better in the comfort of your home.
This delicious parfait can substitute for breakfast with the fresh berries, vanilla Greek yogurt, and granola that go into your glass cup.
It's totally healthy and can be served chilled!
These brownie-like cookies are the real deal when it comes to satisfying your chocolate cravings.
The chocolate crinkle cookies start with making sweet cookie dough with unsweetened dutch cocoa, rolling them into balls, and baking bake for only about ten minutes.
You want to be careful not to overbake them for that melt-in-your-mouth feel.
These chocolate truffles are what every chocolate lover desires! They're creamy, dark, rich, and go with an array of toppings.
Get dark chocolate bars to melt, and the preparation process I already halfway done.
The melted chocolate makes it super easy to incorporate other ingredients and get your desired sweetness and texture.
These blueberry muffins are super easy and fast to make, and they come packed with fresh blueberries to give that sweet and refreshing flavors.
You can easily grab your ingredients from the pantry, including flour, oats, maple syrup, powdered sugar, canola oil, vanilla extract, milk, eggs, ground ginger, cinnamon, and nutmeg,
It takes about 30 minutes to make, and you can freeze these muffins for up to three months.
You need just three ingredients to make these absolutely delicious cinnamon apple slices.
Get your apples, cinnamon, and lemon juice, and you're ready to go!
Make them in your oven or crockpot, and serve them with ice cream or almond butter!
Chocolate chip cookies are the go-to sweet cookies for many of us! You'll even find versions that fit perfectly into your keto diet.
These cookies are thick, chewy, buttery, and filled with chocolate chips.
They're easy to assemble and have a bake time of about 10 minutes, depending on how large you want them.
Are you having a movie night or a mini gathering? These caramel apple nachos are the sweet snacks you won't get enough of.
They're easy to make and taste just like caramel apples.
Add toppings of your choice and serve immediately!
A good oatmeal raisin cookie can be the answer to your sweet cravings. Crispy on the outside and chewy on the inside, they take under 30 minutes to make!
The secret is not to overbake them, and you have sweet snacks on your hands to last you for weeks if stored properly.
See these easy cookie recipes with few ingredients for more chewy deliciousness!
This recipe incorporates mini marshmallows, pure vanilla, butter, milk, and Krispie cereal to make an absolutely sweet snack.
It requires no baking, and you can have this delicious treat ready to eat in 15 minutes!
These fruit roll-ups are the best healthy sweet snacks you can hope for.
You can make it with one fruit of your choice or several, as you desire.
Get your processor to make a fruit mixture, add a sweetener (optional), bake, and roll them up!
These are healthy sweet snacks that could come in handy for your diet.
In about ten minutes, you can turn rolled oats, chia seeds, almond butter, honey, coconut oil, and cinnamon protein powder into these fantastic snacks.
Keep them in the fridge and grab them anytime you're craving something sweet!
If you ever had the inkling cherries and chocolate go so well together, then you're in for a treat with this recipe!
Get the red or green Maraschino cherries, roll them in your chocolate cookie dough, and bake.
You can refrigerate these cookies for up to three months!
Still in a fix about what to serve on your dessert menu this holiday? Go for the pecan pie bars!
They're simply shortbread crust topped with pecans and filled with sweet syrup.
You can make them in under an hour, and they're sure to leave an impression when shared with friends. Check out these easy desserts with few ingredients for more inspiration!
This is a delicious snack of peanut butter, banana slices, mini marshmallows, and chocolate sandwiched between graham crackers.
They're very simple to assemble, and you can choose to bake or roast the marshmallows.
Serve immediately and enjoy!
Banana sushi is one of the healthy sweet snacks you can make from fruits and nuts.
It might have more ingredients than the other recipes on this list, but you can get it ready in under 15 minutes!
This is one of the sweet snacks you can indulge in as much as you like without worrying about calories.
It's a simple snack requiring Granny Smith apples, Berry yogurt, and sprinkles.
Serve them immediately, or keep them refrigerated for no more than a day!
Get your baking ingredients out to make these sweet snacks to share with your family and friends.
They're every baker's dream with the way they melt in your mouth and deliver a load of sweetness.
Serve them fresh and warm!
These granola bars are filled with dried fruits, nuts, and oats covered in chocolate.
Besides your oats, the sweet snack requires no baking but a freezer to make the bars set and crunchy.
Spoon chocolate over the chilled bars and serve immediately!
These snacks are simple jelly jam sandwiched between peanut butter cookie dough and topped with salted peanuts.
They require several minutes of bake time, but the result makes it worth the effort!
26. Whole Fruit Popsicles
Whether it's for your kids or to satisfy your cravings, these sweet popsicles are a healthy choice for you!
You can use fruits and sweeteners of your choice to make as much as you want as long as you have a freezer.
It's a simple puree and freeze method that takes no time at all.
This is the perfect treat for you and your family on a hot summer day.
It's healthy and incorporates fresh fruits to give you a cool and refreshing feel.
It's simple to make and takes only 15 minutes to get ready!
These caramel popcorn balls will suffice for your movie nights, mini-gatherings, and parties.
It's the sweet snack you'll not be getting enough of, and it only requires six ingredients.
Share with your friends and family and watch them devour them in seconds!
These cheesecake bars are tasty and take a few ingredients to make.
It combines flavors from a key lime pie and cheesecake to make a savory treat for your cravings.
It's a snack you can keep chilled in the fridge and grab at any time you want one.
If you love a good lemon flavor, these cookies are the treats for you!
So get your baking ingredients with lemon juice and zest to get baking!
These take about 30 minutes to put together and wait to cool before eating.
If you like cinnamon and cake, you can try your hands at these cinnamon cupcakes!
These cupcakes give sweet flavors and will suffice greatly at your events and mini-gatherings.
You can frost the cupcakes and decorate as you wish.
These almond joy cookies are a good substitute for the bars and come just as delicious.
The cookies are soft and chewy, loaded with dark chocolate, coconut, and almonds.
You can store them in an airtight container or freezer to have them for weeks!
Get your banana and chocolate chip to make this delicious treat for yourself and your family.
The muffins come together in under 30 minutes and can be kept in the fridge for up to three days!
Allow cooling for five to ten minutes before eating!
Are you still having chocolate cravings?
These macarons should leave you utterly satisfied!
They're gluten-free, extra yummy, and have different textures to blow your mind!
These caramel cookie cups are just irresistible and so tasty that they'd be cleared up in no time!
The cookies are filled with liquid caramel and sprinkled over with chopped pecans.
Enjoy these treats with a cup of tea or coffee for the ultimate satisfaction.