These 25 easy sides for tacos give you all the delicious recipes you can easily make for Taco Tuesday! Virtually every family has a dedicated Taco night to show just how loved this Mexican cuisine is, from the deliciously seasoned ground beef to the sour cream incorporated.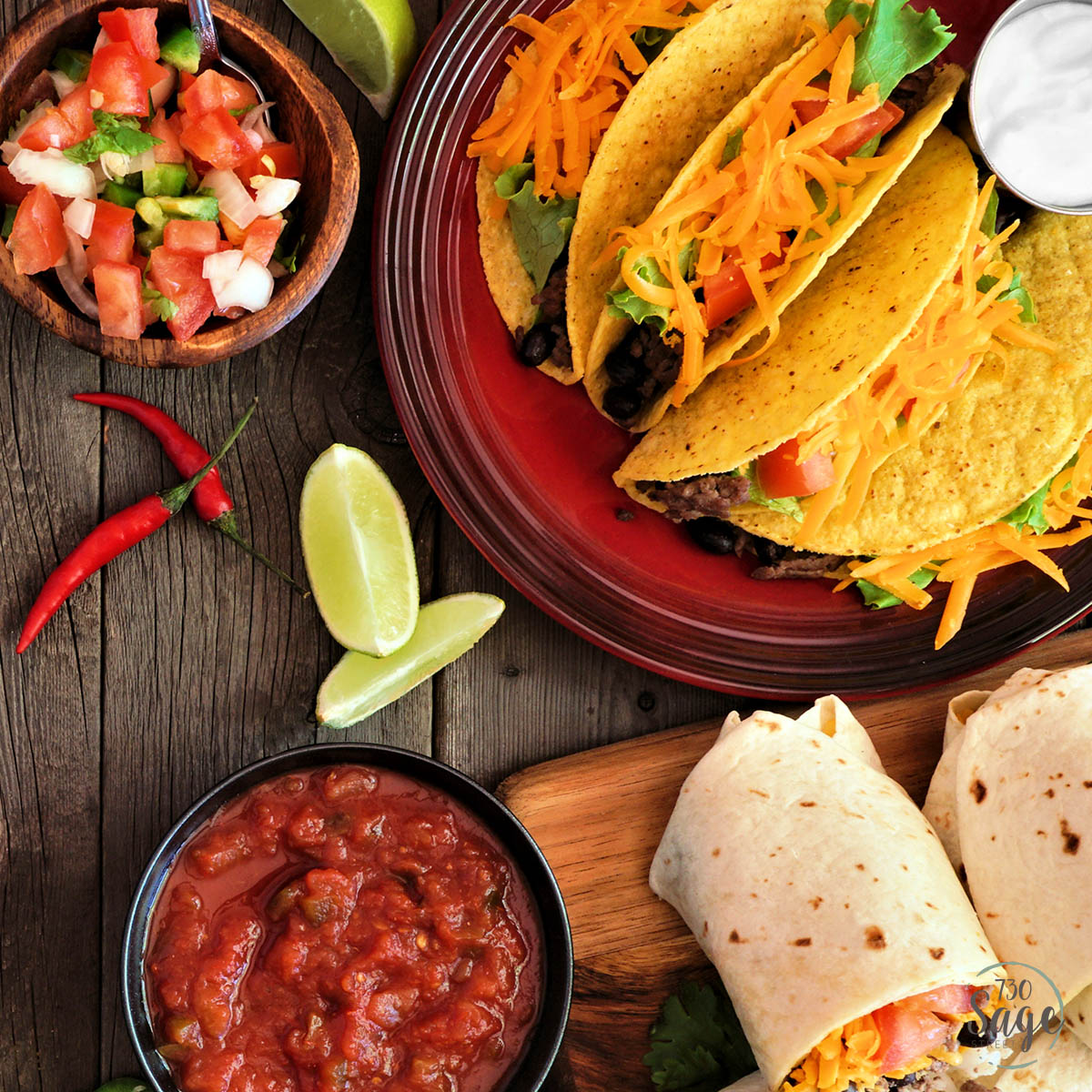 Of course, tacos such as these easy shredded chicken tacos are enjoyed well alone, but for even more deliciousness, it's only fitting to have side dishes that complement them.
The first on the list of these tasty side dishes is the air fryer sweet potato cubes. A staple side dish you will love till the last bite!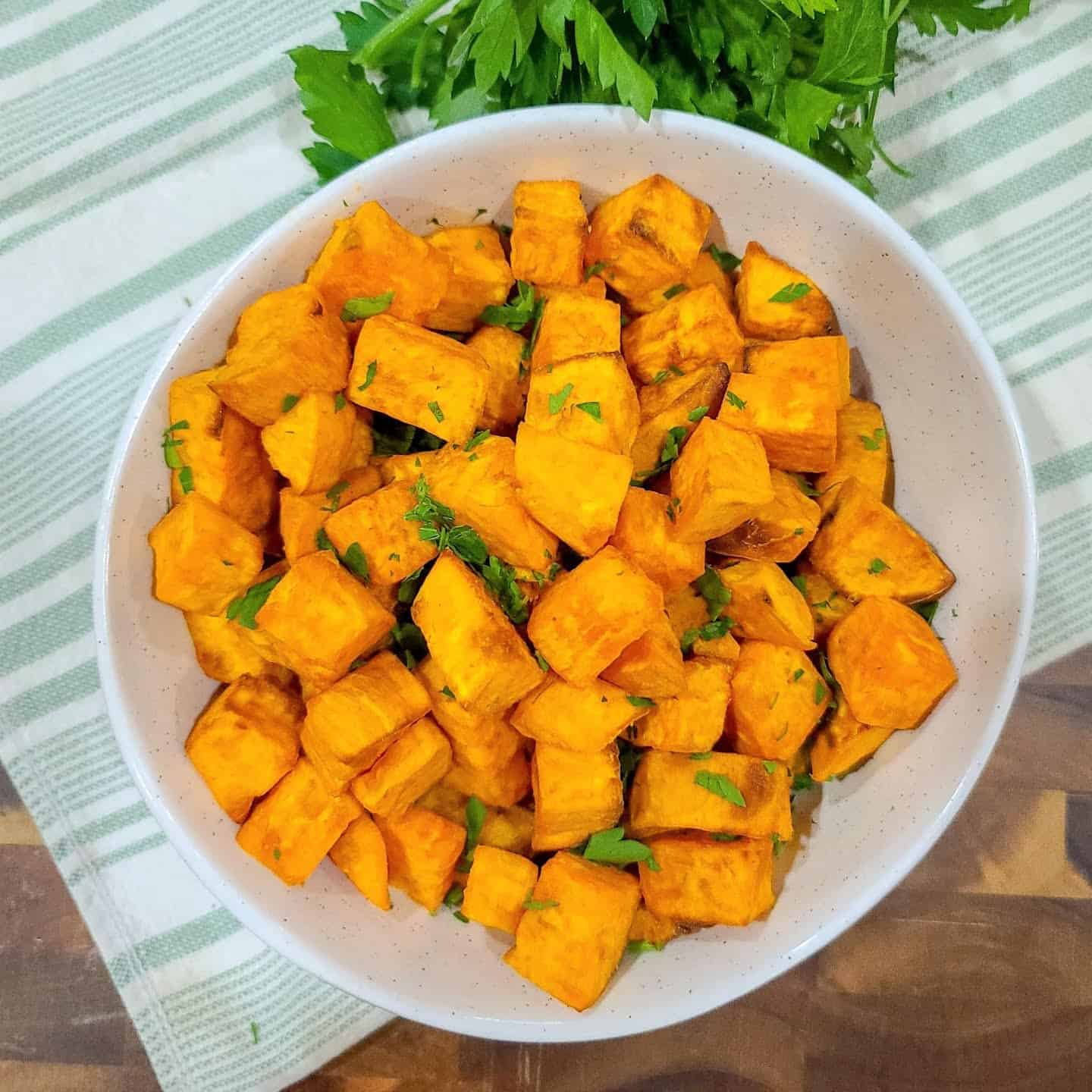 These sweet potatoes give you a delicious crunchy texture that goes so well with taco filling.
You can substitute the tortilla chips for this crunchy goodness, which takes ten minutes to cook.
Cut the sweet potatoes into cubes, mix them with olive oil, and cook in the air fryer.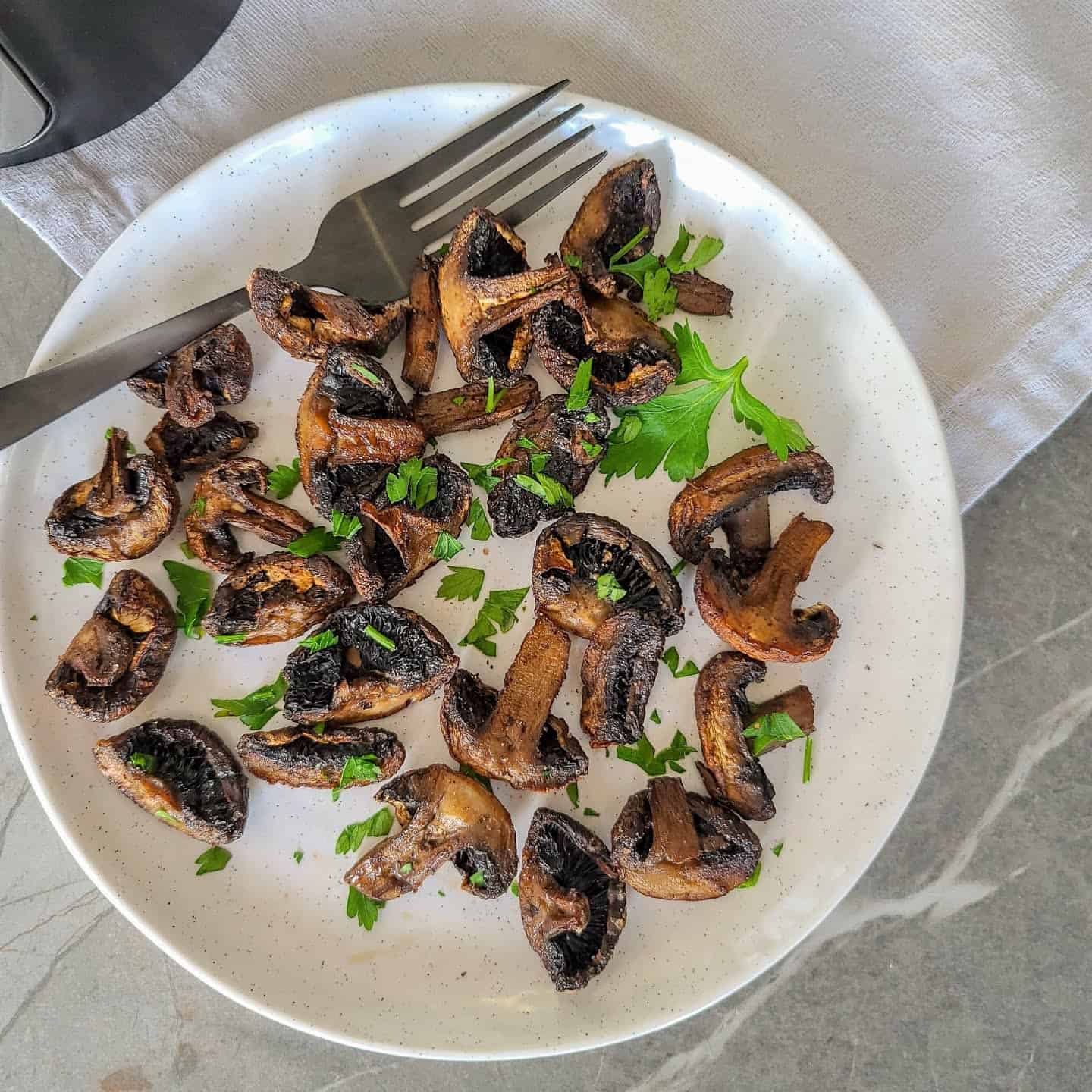 These crispy mushrooms are the perfect side dish for your tacos. They require minimal ingredients and about 10 minutes in your air fryer.
These ingredients include mushrooms, black pepper, Himalayan salt, and olive oil.
Garnish with red pepper flakes or lemon juice, and enjoy!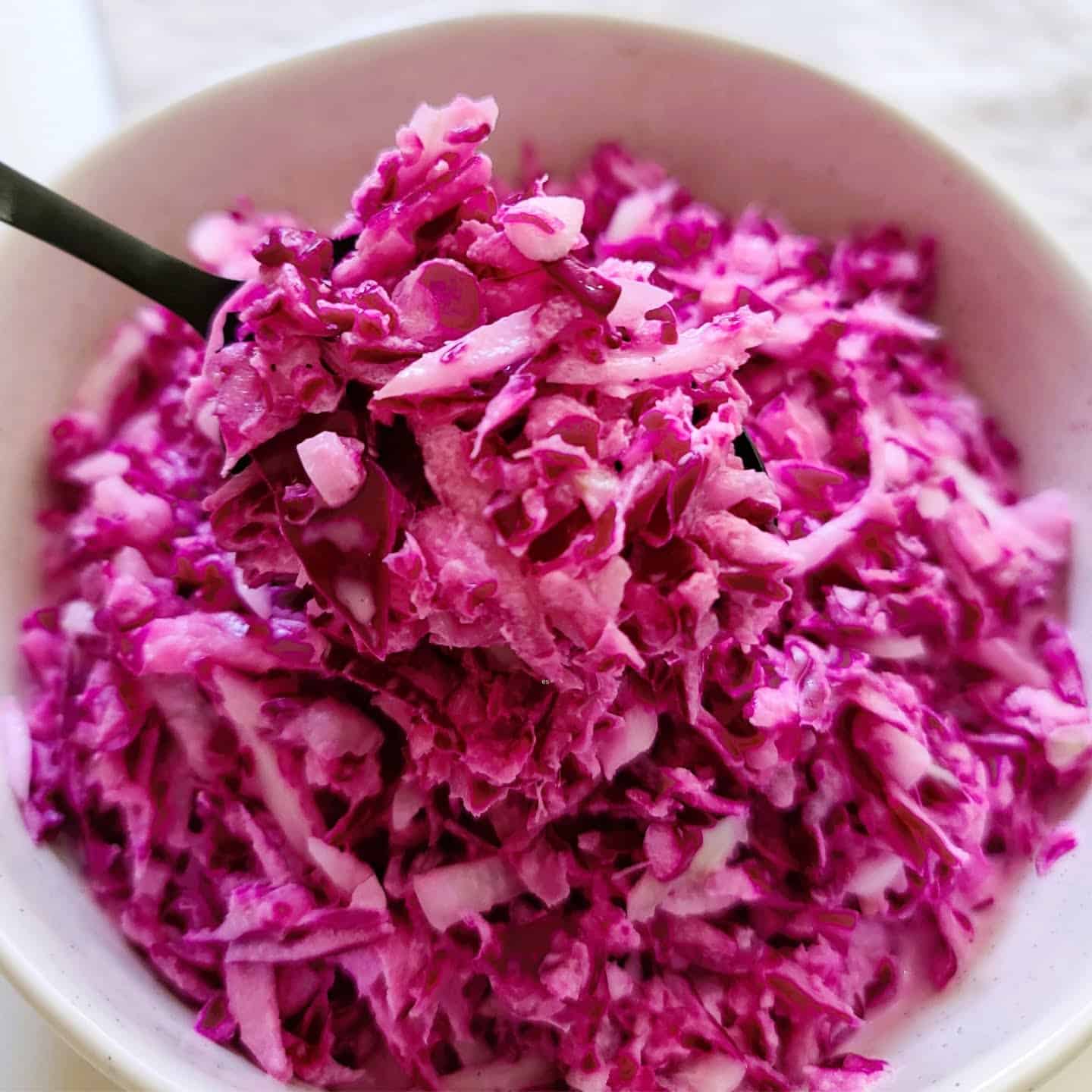 This Mexican coleslaw requires seven ingredients to make, and you'll be able to serve it with tacos in five minutes!
From your pantry, get red cabbage, apple vinegar, mayonnaise, lime juice, white sugar, and black pepper.
Refrigerate for a while, and serve the crunchy goodness with tacos!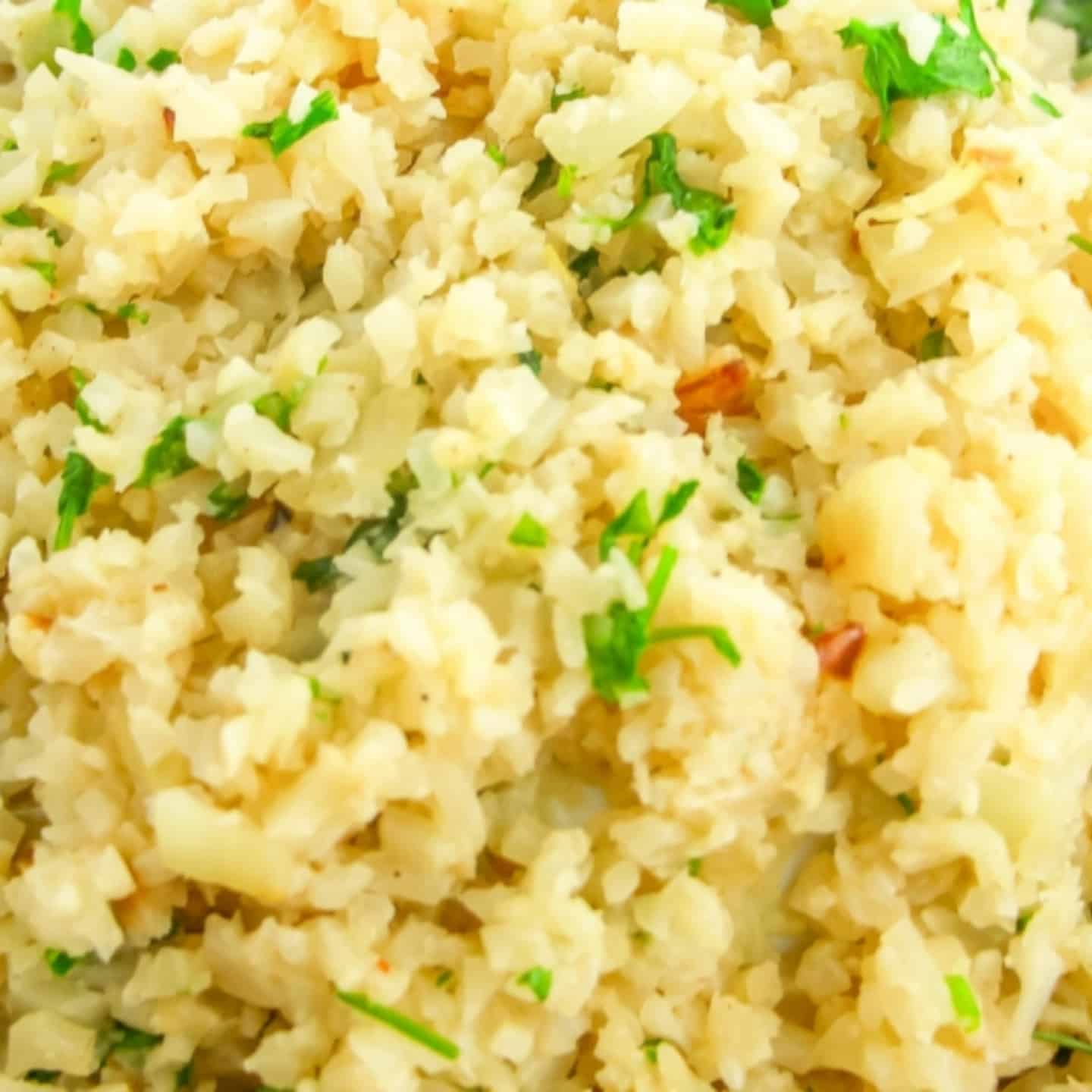 This cilantro lime rice is a popular side dish choice in serving tacos. It's flavorful, healthy, and refreshing, with flavors from various seasonings, fresh cilantro, and a few other condiments.
The dish is simple to make and will be ready to serve warm with your tacos in 20 minutes!
To make your dish even tastier, try this cilantro lime sauce that goes amazingly with fish tacos.
These roasted sweet potatoes rank high in the list of Mexican side dishes for the sweet and spicy flavors it brings.
It's healthy, delicious, and requires ingredients you can easily fetch from your pantry.
Drizzle with honey and serve warm with tacos.
This creamy Mexican corn salad uses fresh corn, chili powder, mayo, Cotija cheese, onions, and cilantro to make the best side dish for your tacos.
You can also use frozen corn to get the same tasty result and explore seasonings to suit your taste.
Ensure not to overcook and serve warm with the tacos!
For taco side dishes, this traditional Mexican side dish cuisine has some of the best flavors you can hope for.
Your stuffing for the peppers can include black beans, white rice, Rotelle, and a load of seasoning.
Spread cheese sauce over it and enjoy it with your tacos.
This homemade salsa pairs well with your creamy guacamole and black-bean tacos.
It's spicy, sweet, and super easy to make.
The salsa is one of the easy and delicious recipes you can make in under 15 minutes, and it requires ripe mango, chopped red onion, and jalapeno.
This black bean salad with a creamy dressing will have all your tacos cleared up in a matter of minutes.
The salad is flavorful and has an amazing texture with ingredients like bell peppers, avocado, and tomatoes, among others.
If you fancy grilled corn, you can roast the corn and bell pepper for additional flavors.
The load of flavors you get in this salsa is unmatched, incorporating a load of fresh veggies, seasonings, sweet onions, and spicy peppers.
It's quite simple to assemble and will help get the cheer going on taco nights!
If you want to spice the salsa with taco seasonings, try this Authentic Taco seasoning recipe.
The person that invented tacos deserves all the best things, but whoever discovered refried beans as a side dish to it should get a Nobel Prize.
It's one of the Mexican recipes with amazing flavors gotten from very minimal ingredients.
Add a load of cheese to the pinto beans to make it as creamy as you want, and enjoy it with tacos!
The pico de Gallo, also known as tomato salsa, is an instant pot recipe requiring lime juice, onions, jalapenos, tomatoes, and cilantro.
The seasonings for the tomato salsa are flexible, and you can have it ready in 20 minutes!
Allow to sit for at least 30 minutes and serve with fish tacos!
This is one of the sides for tacos that combines sweet and spicy flavors for a fine dining experience with tacos.
It's easy to make, requiring only a few veggies, seasoning, and a whole pineapple.
Store in the fridge for the flavors to mix for about a day before you serve with tacos.
This is one of the corn dish recipes that's with a load of cheese, green chiles, and roasted corn.
Mix the roasted corn with chopped chiles, cheddar cheese, cream, milk, and eggs to put in a baking dish.
Bake for about 40 minutes and serve tacos with the delicious pudding.
This tomatillo salsa is the spicy, sweet, and creamy dip you want to pair with your tacos.
You can drizzle this over a taco salad for a fine midweek dining experience. It requires only a few ingredients and has a cook time of 5 minutes.
Refrigerate for at least an hour before serving!
This is one of the side dishes for your tacos that requires a few ingredients but gives you the most refreshing flavors.
All you need for the salad include Yukon Gold potatoes, Roma tomatoes, sweet onion, jalapeno, and lime juice.
You can turn your tacos into comfort food by pairing them with this delicious soup packed with spices and seasonings and accommodating various toppings.
It's simple to make and can accommodate seasonings of your choice to give you your desired flavors.
Top with shredded chicken, cabbage, green onion, cilantro, or radishes.
This easy side dish is made with white rice, tomato sauce, chicken broth, and seasonings.
It's so flavorful and will make your Taco Tuesday a delight in less than 30 minutes.
Ensure not to overcook the rice, and use the sauce just in the right amount.
The attractiveness of this Mexican food will make you wish Taco nights came faster. The rice is healthy, flavorful, and super easy to make.
Always taste for seasoning when cooking, and serve hot with your tacos.
Cook in a skillet until the rice is fluffy!
The avocado hummus is a creamy dip for your tacos to give them additional flavors.
The hummus takes only ten minutes to make and uses ingredients you can easily fetch from the pantry.
Top the hummus with chickpeas or crushed red pepper flakes, and enjoy!
Nothing completes a traditional Mexican dish better than this avocado lime ranch dip.
It's creamy, delicious, and takes very few ingredients to make. These ingredients include avocado, lime juice, cilantro, garlic, mayonnaise, and sour cream.
Refrigerate and serve with tacos.
The Queso Fundido is the ultimate dip with lots of shredded cheese and homemade chorizo.
It takes about 30 minutes to make and incorporates a lot of seasoning to give you a flavorful dip.
Garnish with cilantro, green chiles, salsa, or tomatoes. Try it with these pulled pork tacos, and experience Mexican cuisine like no other.
This salad is a classic, featuring grilled chicken, romaine lettuce, black beans, corn, and shredded cheese.
This salad takes the Tex-Mex ranch dressing with taco seasoning to make your Taco night perfect!
If you enjoyed this chopped chicken salad, see this Qdoba chicken recipe.
This side dish brings additional sweet and spicy flavors to your taco meals.
It's a simple meal that can be made in a skillet and will be ready to serve in less than 30 minutes.
Share with your family, and have a wonderful dinner together!
The Ceviche is a refreshing summertime meal and also pairs perfectly with tacos. It'll be the side dish of choice for lovers of Mexican cuisine and seafood.
It requires a cook time of five minutes, and you should serve it immediately with tacos.
As a seafood lover, you should try these spicy shrimp tacos that take only 20 minutes to make!
Tacos side dishes takeaway
These are some of the best side dishes you can have with tacos. They're easy to make and give you a load of flavors that go perfectly with the ingredients in tacos. Share any of these delicious recipes with your family and change the history of Taco Tuesday forever!
🍳 Related side dish recipes
Learn more about my delicious side dishes that you can pair with any of your meals.