Enjoy your juicy steak better with these easy sides for steak! Of course, a steak dinner isn't complete without a delicious side dish to go with it. Learn more about what to serve with steak in this complete collection of delicious and easy side dishes.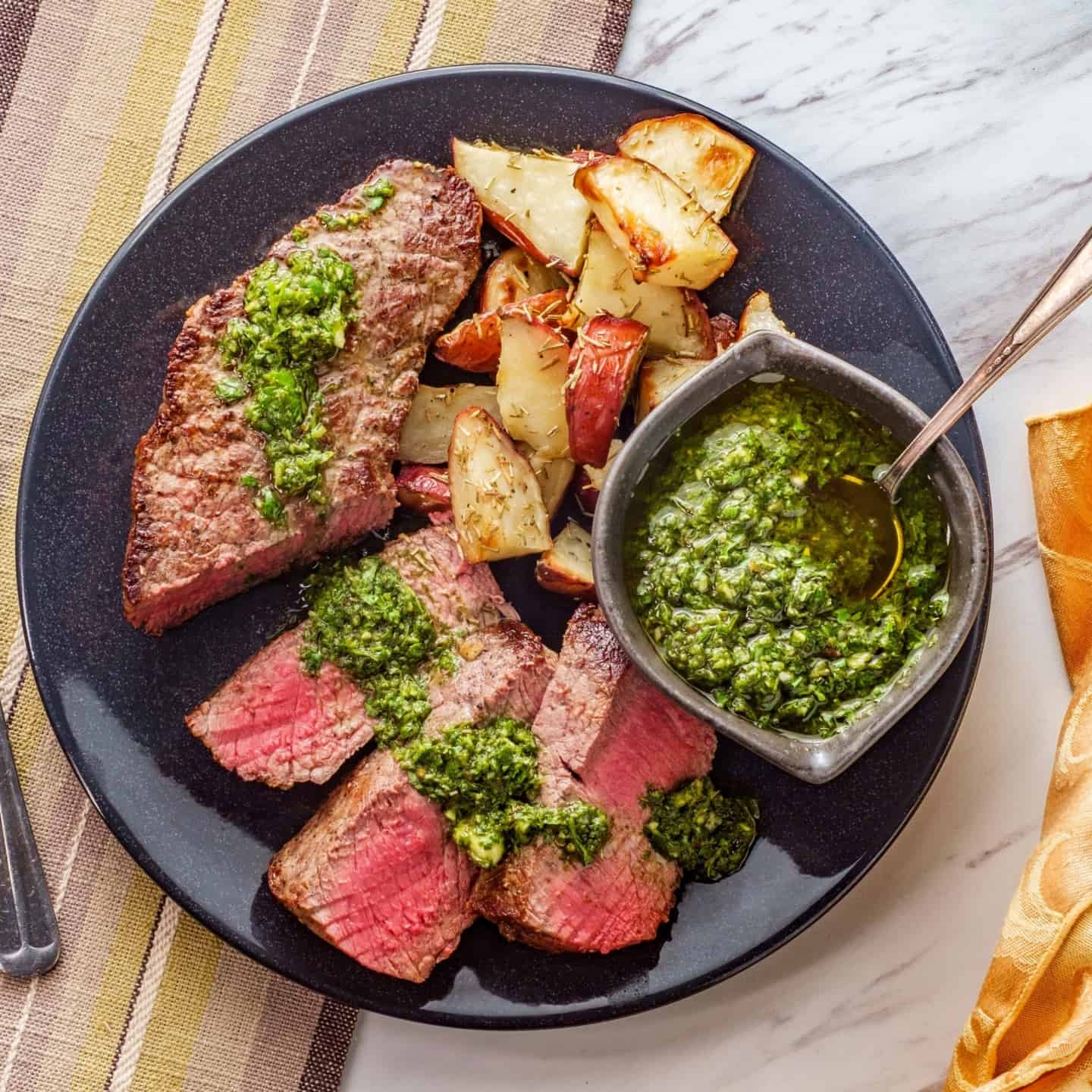 You'll get additional flavors and the right combination of textures to give you an amazing dining experience.
From veggies to potatoes and salads, you'll find your most preferred side dish to pair with your delicious stake.
The Longhorn brussels sprouts kick off the list with their irresistible, mouthwatering flavors.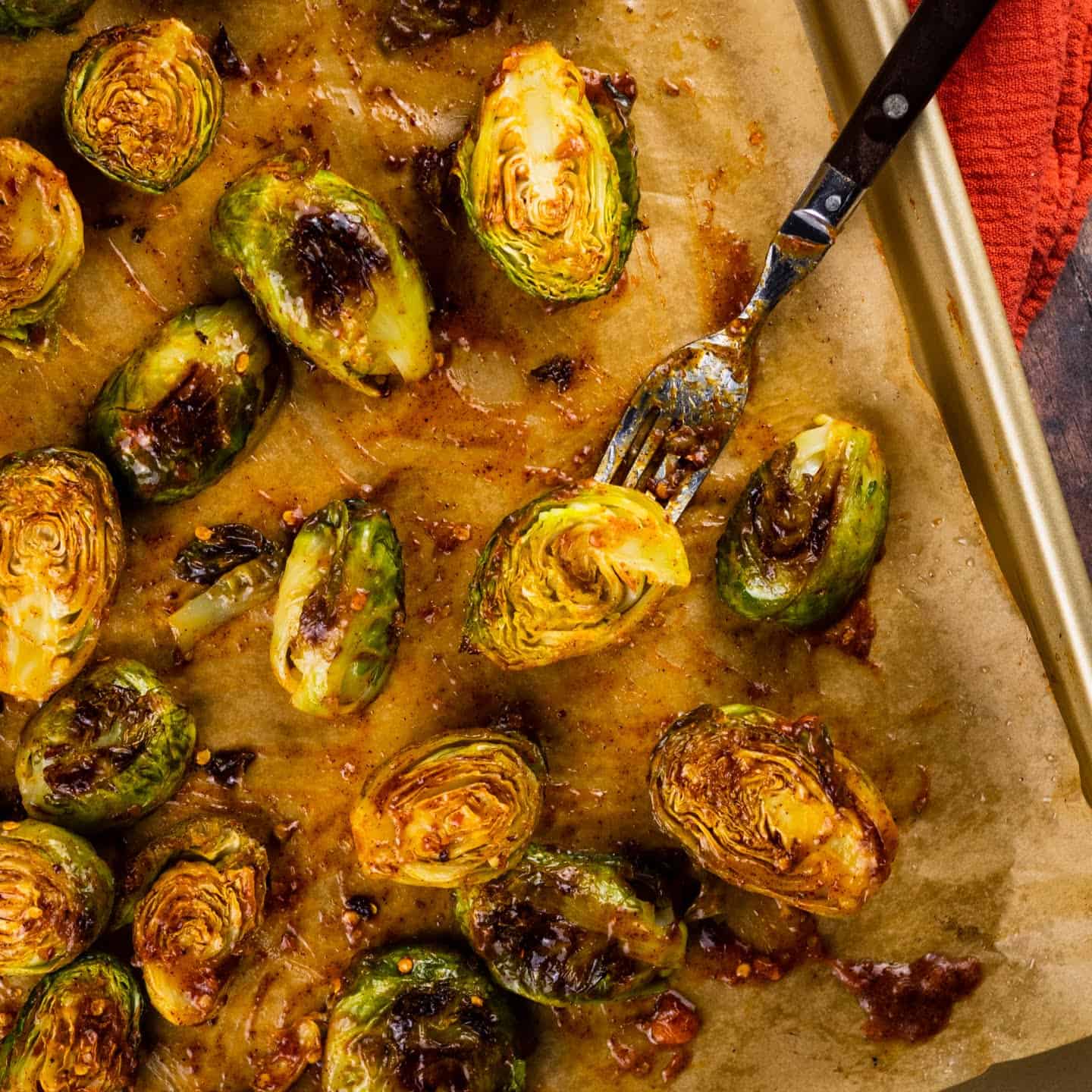 These tender sprouts filled with spices and seasonings will help you clear up your steak in no time!
They're absolutely delicious and take just 15 minutes to get ready.
Your sauce for the sprouts is the key to ensuring you have the best side dish ever. Serve hot, and enjoy a hearty meal.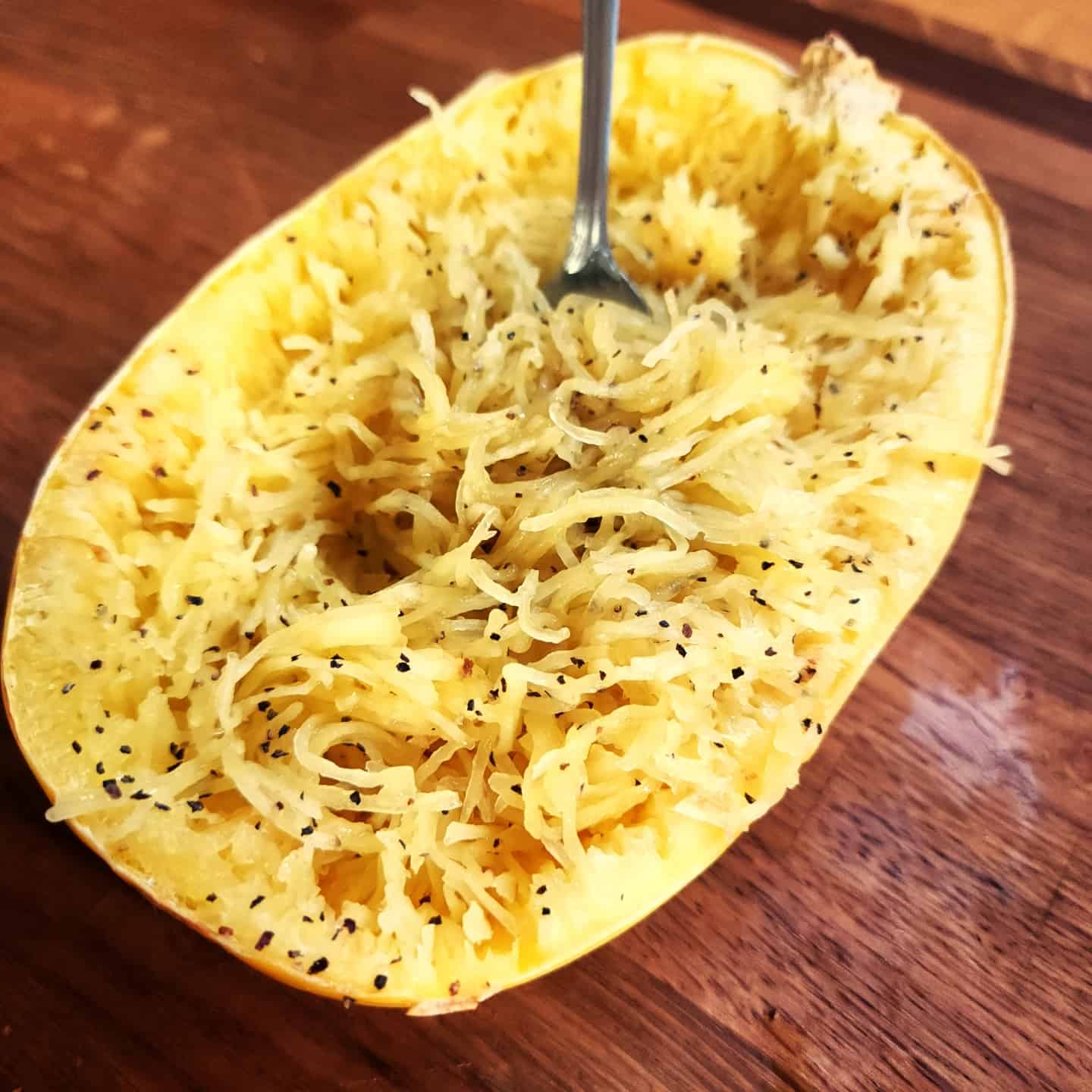 This simple and healthy pasta alternative pairs with your steak perfectly. You can prepare this in the oven, instant pot, microwave, or air fryer.
It's one of the flexible side dishes for steak that you can keep simple with tomato sauce and olive oil or add various spices and herbs.
Serve steak with it when it's cool.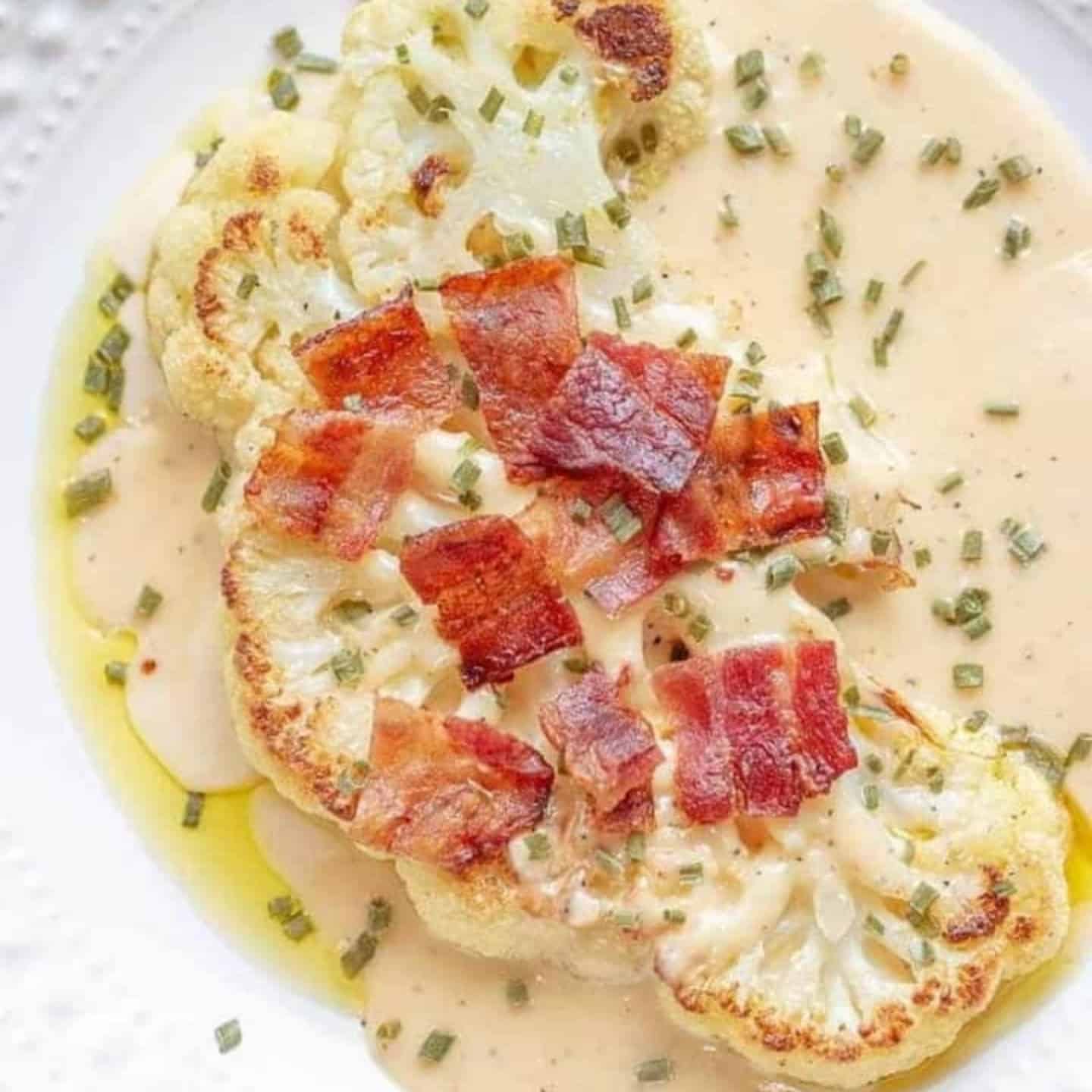 This cheesy sauce pairs amazingly with steak, green beans, chicken, and any main dish that could take a sauce.
You get savory and sweet flavors from heavy cream, Dijon mustard, cauliflower, cheddar cheese, garlic, chives, and crispy bacon pieces.
You'll have this delicious creamy sauce ready to eat with your savory steak in thirty minutes.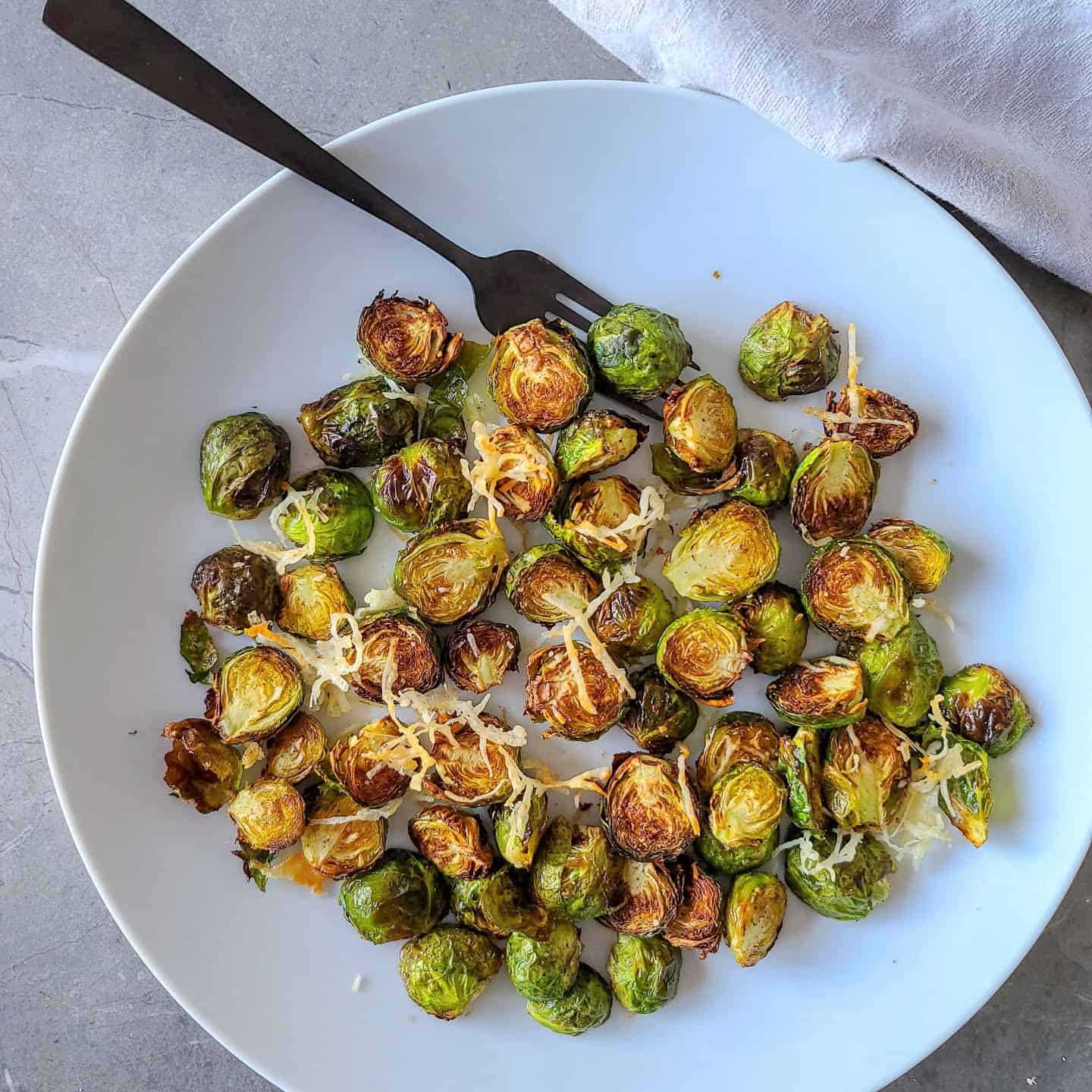 The crispiness of these sprouts makes them better than the others from different cooking methods.
The air fryer gives you the feeling that you're roasting brussels sprouts, and it only takes about ten minutes.
Serve with your juicy grilled steak, and add parmesan cheese for a cheesy flavor.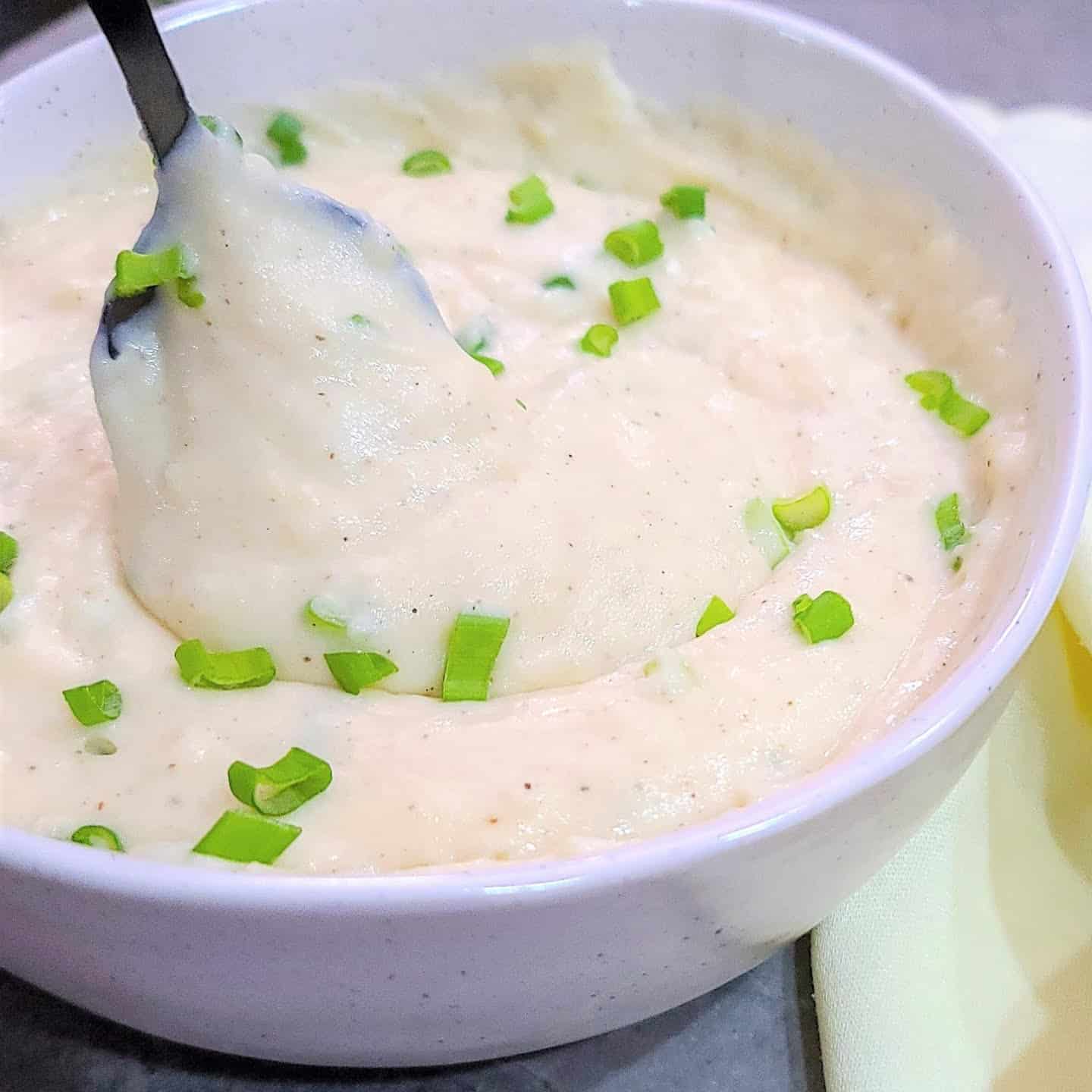 These creamy mashed potatoes are a classic side dish for your grilled red meat.
These cheesy potatoes are super delicious and tasty and take just the right amount of garlic and green onions.
They're super easy to make, and you can top them with butter to make the ultimate side dish.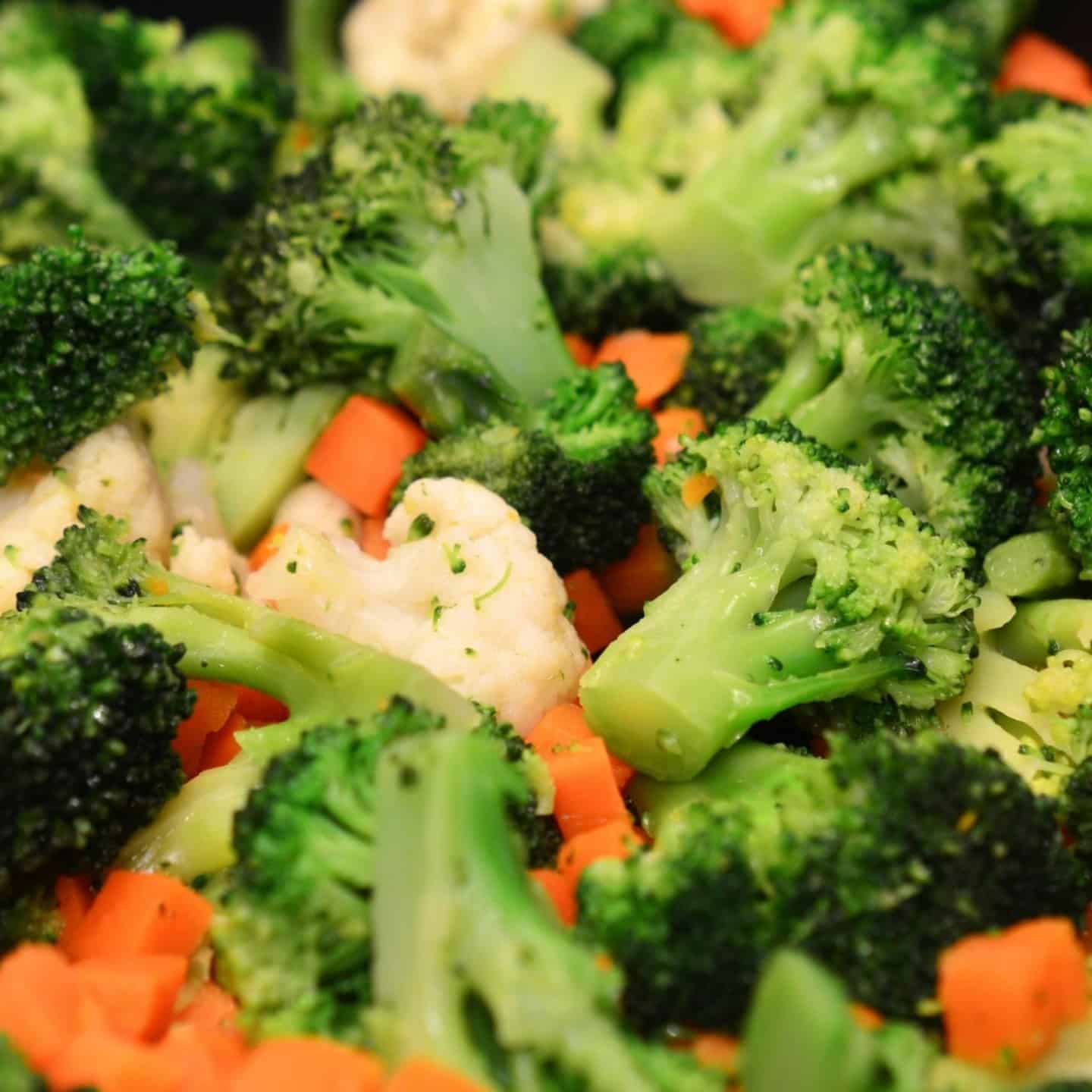 Steamed vegetables are a classic on steak night, as you can use your choice of veggies!
As your steak cooks to perfection, you can get your carrots, cauliflower, and broccoli steaming to delicious crispiness.
Top with cheese and enjoy with your grilled meat. In the case of leftover steak, see these leftover steak recipes.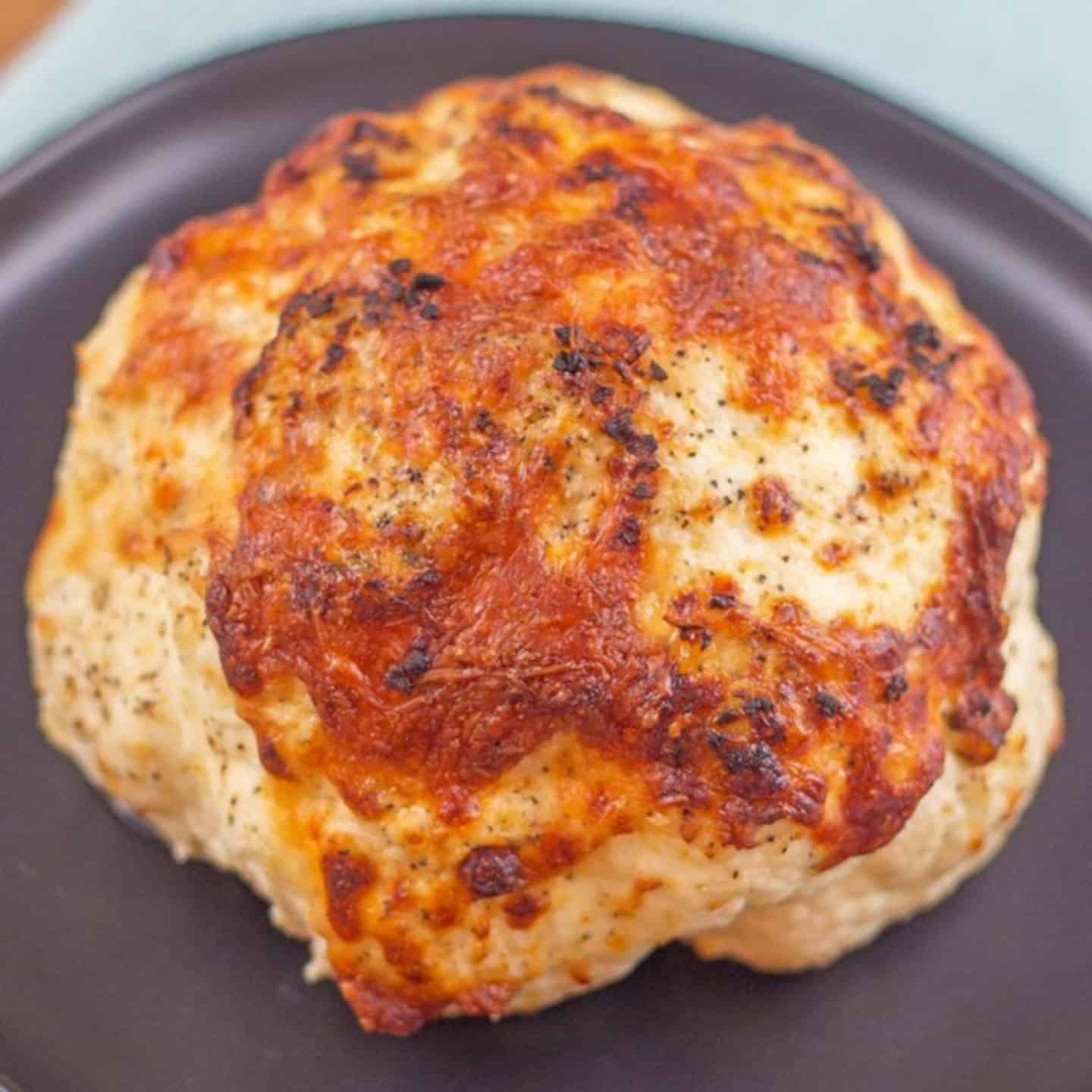 If you're a fan of roasted vegetables, this whole roasted cauliflower is a must-try.
You can have it done in minutes with your air-fryer, which requires ingredients including sour cream, shredded parmesan, minced garlic, and pepper.
Serve it whole with the steak.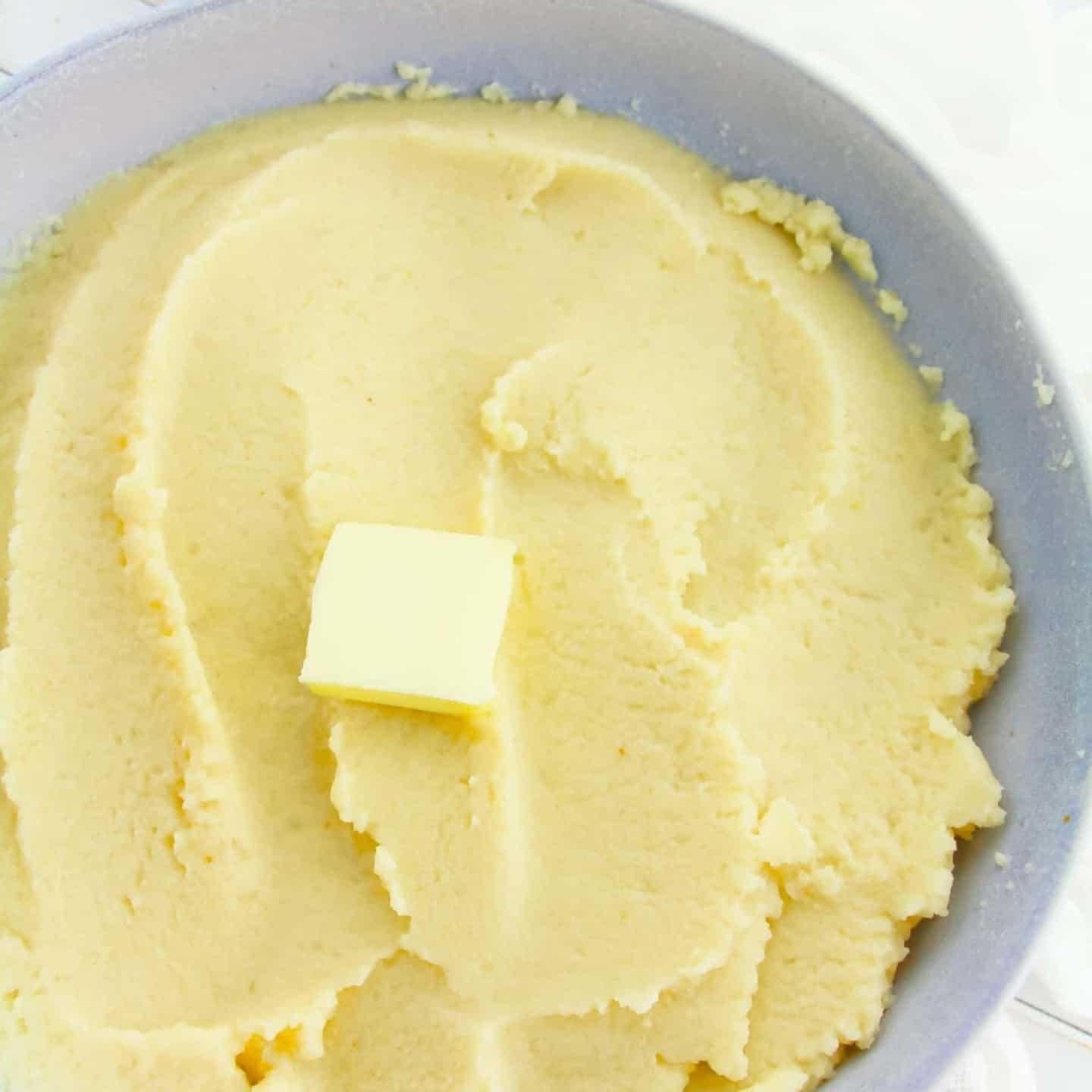 This buttery and creamy mashed cauliflower gives you what mashed potatoes will, but better.
You can have it ready to eat with your steak in about 25 minutes!
Top the side dish with fresh parsley, rosemary, and other fresh or dried herbs of your choice.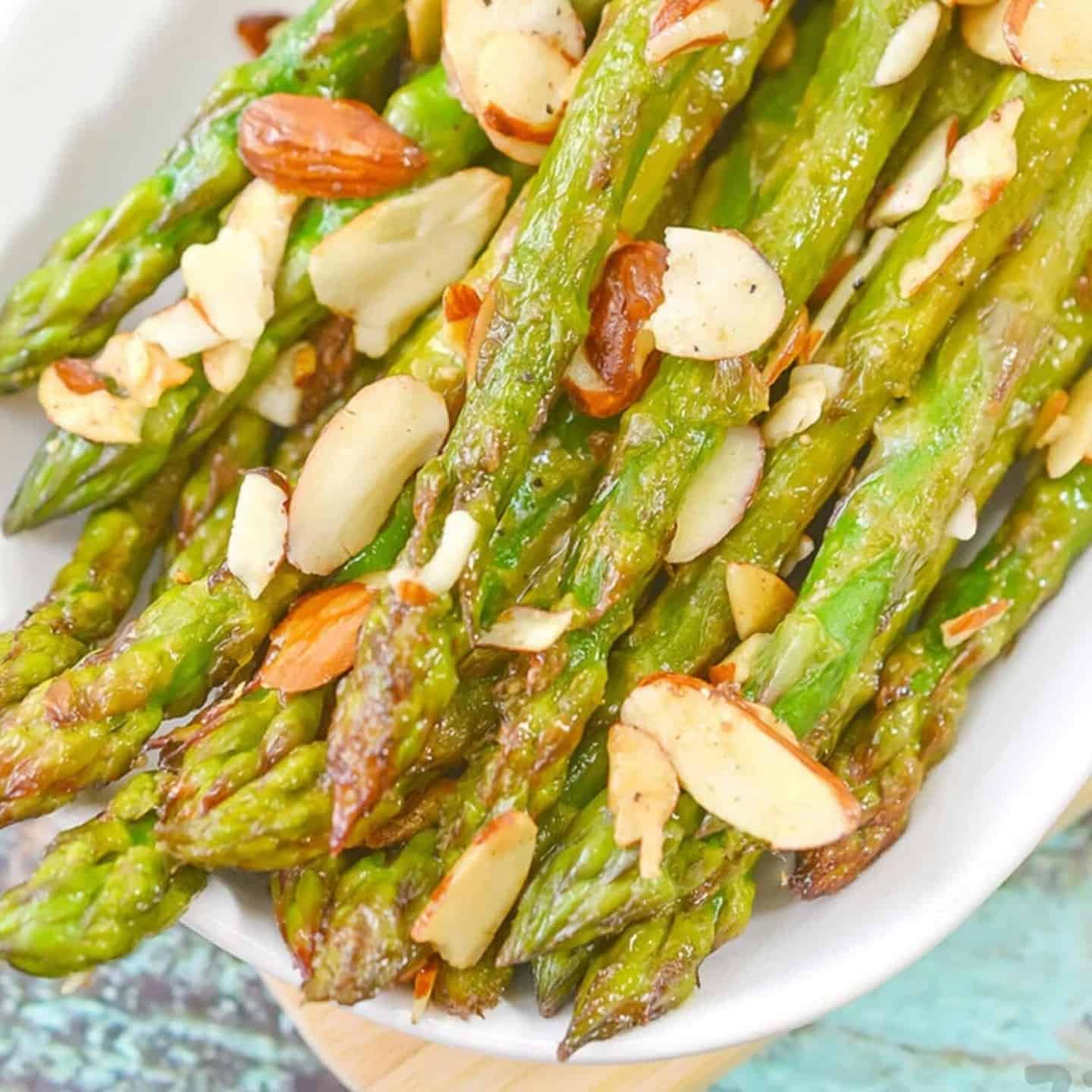 In line with roasted veggies, these chargrilled or sauteed Asparagus pairs absolutely well with steak.
They're tender and delicious, combining minced garlic, butter, and lemon zest. This side dish is highly nutritious, incorporating minerals, fiber, and vitamins.
Top it with melted butter and toasted almonds!
You can have these baked sweet potatoes on the grill, making it a super simple side to have with your steak.
They come with a salty crust, crispy skin, and fluffy, delicious tender insides.
Wrap the sweet potatoes in foil and place them on the grill for about 40 minutes till it's cooked through. You can enjoy the baked potatoes also with any of these bottom round steak recipes.
This is a perfect side for steak that's super cheesy, creamy, and flavorful.
They're pretty easy to make and require ingredients that you can fetch from your pantry.
These ingredients include flour, butter, shredded cheddar cheese, pepper, salt, and onion.
These baked potato fries provide a more delicious alternative to regular potato fries.
For a better result with this side, you can soak the sliced potatoes in water overnight and place them in layers for more crispiness.
Sprinkle with salt or your favorite herbs to serve, and enjoy your crispy fries guilt-free.
Undoubtedly, french fries are a favorite recipe to go with steak for several individuals.
Irish potatoes are the staple of choice for this, and you only need that with vegetable oil and salt to make,
Serve hot with the steak, and enjoy!
This simple salad is a classic, and it incorporates some of the best ingredients, including croutons, parmesan, and Romaine lettuce.
The Caesar salad dressing is key, and you can make it with garlic powder, lemon juice, Anchovy paste, Dijon mustard, and Worcestershire sauce.
It takes only about 15 minutes to get ready!
Mushroom lovers are not left out in enjoying steak with these flavorful and savory sauteed mushrooms.
They're perfect for meat dishes, adding extra tenderness and juiciness to the dish.
It takes only about 7 minutes to get ready with just six ingredients!
This arugula salad takes only five ingredients and will be ready to serve with your steak in 3 minutes!
The ingredients required are fresh, and you should serve this salad immediately after preparing it.
Garnish with extra parmesan!
This is one of the best sides for steak, giving you a load of nutrition and flavors.
It's very flexible, and you can use the veggies you have in your pantry!
For this recipe, your plate will be bursting with roasted carrots, bell peppers, roasted radishes, tomatoes, and roasted shallots, among others.
This classic salad is made with delicious creamy avocados and several ingredients, including cucumber, tomatoes, red onions, and an amazing fresh herb dressing.
Your fresh herb dressing is the secret ingredient for a tasty side dish, and you can use lime juice, red wine or balsamic vinegar, depending on your preference.
Serve immediately!
The French sauce is a classic with filer mignon, made with a few ingredients and giving you the best flavors you could want in a steak sauce.
It's easy to make with your saucepan and will be ready to enjoy with filet mignon in about 20 minutes!
You can store it in the freezer for weeks and easily reheat it for occasions. If you loved this sauce, you'll enjoy this creamy mustard sauce for steaks even better.
This baked deliciousness of thinly sliced potatoes in layers of cheese sauce is one the perfect side dishes for steak.
They're super easy to make ahead of time and will win smiles from everyone at holiday gatherings.
Ensure to bake till it's golden brown, and garnish the scalloped potatoes with chopped parsley to serve!
The crisp iceberg lettuce forms the base of this absolutely delicious salad loaded with tomatoes, bacon, and scallions.
The deliciousness continues with the blue cheese dressing and a topping of cracked pepper.
Eat the cold salad with steak and have a wonderful dining experience.
This potato salad will win you cheers at the cookout for its amazing flavors!
It's one of the best side dishes for steak, incorporating potatoes, eggs, onion, celery, and a flavorful, creamy dressing.
Add hard-boiled eggs to the mix and leave it to refrigerate before serving with your steak!
The lemon garlic shrimp is an easy, flavorful dish that goes great with several main dishes.
It turns out to be perfect with steak also, and you can have it prepared in about 15 minutes. Get your butter, lemon juice, and seasoning to cook.
Garnish with fresh parsley, and enjoy!
This French cuisine features sliced potatoes pan-fried in caramelized onions.
It's a super simple dish to prepare, and you can easily fetch the ingredients from your pantry.
These ingredients include Yukon gold potatoes, freshly ground black pepper, salt, unsalted butter, and fresh parsley for garnish. Serve hot with steak, and have an elegant dinner with your partner!
Mac and cheese with grilled meat is a combination that never misses!
This creamy stovetop mac and cheese, when served with steak, will definitely bring the family together. It incorporates delicious ingredients, including heavy cream, cheddar cheese soup, cheddar, and Mozzarella cheese.
Get your macaroni noodles and seasonings to start cooking!
The smashed potatoes will have your steak dinner cleared up in no time! It's a vegan-friendly side made with potatoes, olive oil, fresh herbs, and garlic.
Cook the baby potatoes whole and smash slightly before baking to delicious crispiness.
Serve warm with steak!
This deliciousness made with baby spinach is just the perfect side for your steak!
It is quite simple to make, requiring only a few ingredients and a load of seasoning.
You can get it ready in 20 minutes to serve immediately and enjoy!
These sweet and savory onion rings only take three minutes to cook, giving you additional flavors to your steak.
The dish incorporates ingredients such as smoked paprika, sweet onion, cornmeal, buttermilk, and croutons.
Use peanut oil to fry for enhanced flavors, and serve immediately to enjoy! You can serve it with this onion gravy-smothered steak.
What to serve with steak takeaway
These side dishes for steak are amazingly delicious, simple to prepare, and generally require inexpensive ingredients. The options in this list are enough to keep you satisfied at steak dinners with your family or significant others. And if you run out of ideas with steak, these are some of the best round steak recipes you can try today!
🍳 Related Steak Recipes
Check out these juicy and delicious recipes; pick one to impress you guests in your next gathering.
Check my collection of easy sides for tacos to make in your next taco tuesday gathering!