I'm not going to lie to you.
Paleo hot chocolate does not taste the same as regular hot chocolate.
It's more sophisticated.
Darker.
Less sweet.
If you came here as a Paleo Diet junky looking for something to satisfy your craving, this just might do it. If you came here as someone who is trying to replace your beloved sweet and creamy treat, you will probably be disappointed.
Just a warning.
But I like it.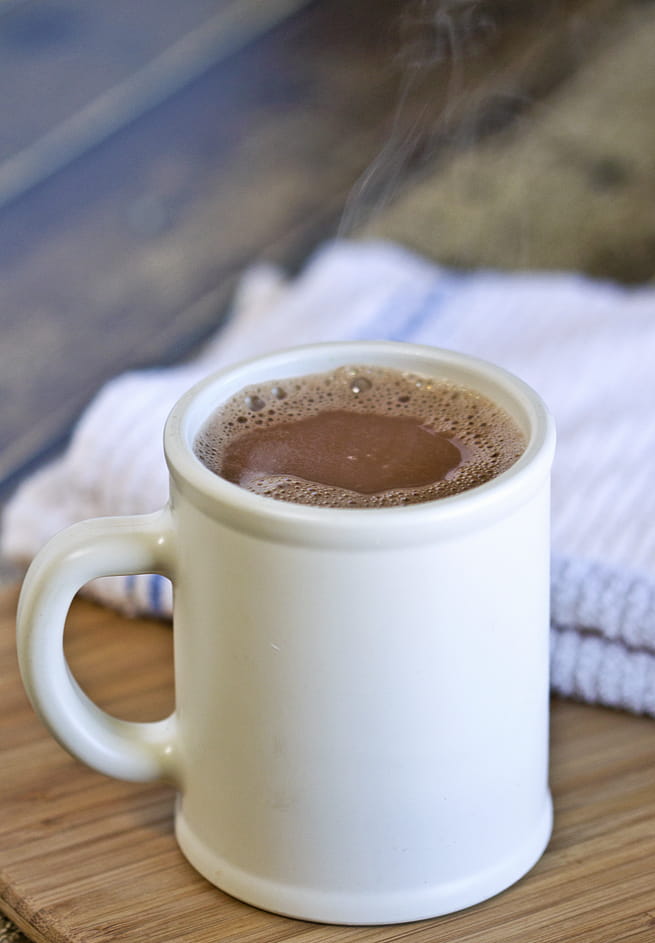 Easy Paleo Hot Chocolate
Author: Kim
Prep time:
Cook time:
Total time:
Serves: 1
Ingredients
½ cup canned coconut milk
½ cup water
2 tbsp cacao powder
½ tsp raw honey (or more to taste)
⅛ tsp peppermint extract (optional)
Instructions
In a small saucepan, add all of the ingredients over medium heat. Stir continuously until hot and completely blended.
Serve.
I told you it was easy.
Notes
If you are concerned about the fat & calories in ½ cup coconut milk, you can use ¼ cup coconut milk and ¾ cup water.

If using coconut milk from a carton, use a full cup, do not add water.