I'm sure you've done it at least once. Forgotten to get a gift for someone. Maybe you had someone show up to a gathering unexpectedly and didn't want them to feel left out. Or maybe you just had no idea what to get someone, waited to the last minute, and then had to scramble to find something, like at the gas station.
I can imagine some of those last minute gifts snagged from the check-out line in the convenience store. Lip balm. Pocket sized tissues. An eyeglass kit. Gum. A magazine. A 600 oz refillable travel mug.
While it will make a funny story to tell in a few years, it's probably not the nicest gift ever.
Well, thanks to Verizon, you no longer have to worry about the potential retaliation gifts next year because you gifted someone a pair of gas station gloves and an ice scraper. Or worse yet, nothing at all.

Verizon Message+ #InstantGiftification
The Message+ App from Verizon not only allows you to stay connected with friends and family, it also allows you to deliver #InstantGiftification with a gift card to places like Home Depot, MovieTickets.com, Whole Foods, Starbucks, Best Buy and more.
It may not exactly be under the tree, but it's sure better than a package of toilet paper and a box of toaster pastries.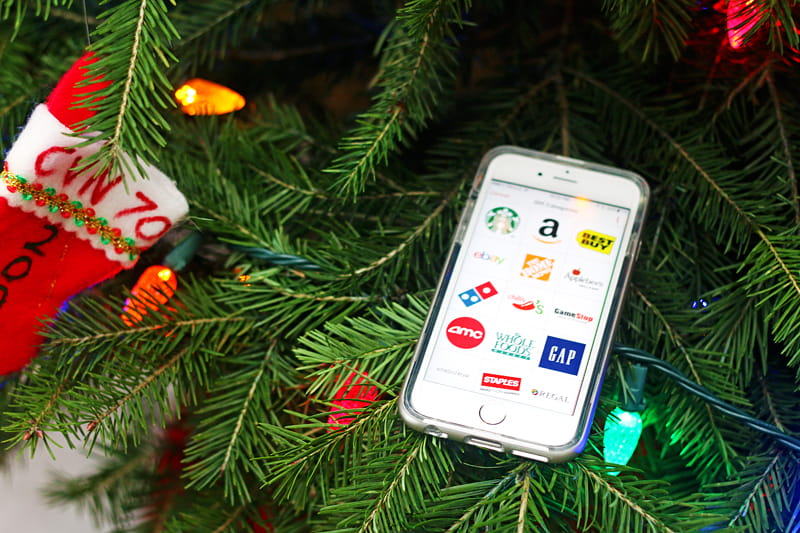 #InstantGiftification is just one of the cool features of the Verizon Message+ app. To learn more visit: Take Staying Connected to the Next Level with Message+ from Verizon and Modern Gifting for a Mobile World – Give the Gift of Data. you can download the app from the Apple Store or the Google Play store.
I'm sharing #InstantGiftification in my life as part of a Verizon Wireless sponsored series for Socialstars™
Join our newsletter!
Subscribe to get updates and great stuff via email including subscriber-only goodies like free printables and giveaways.