Last week I had the privilege of traveling to Mexico and staying at Dreams Riviera Cancun Resort & Spas.
And it was truly amazing.
Wow.
Dreams is an "unlimited-luxury" resort meaning that everything is included with your stay – food, drinks, activities and more!  It is right on the Caribbean Sea and nothing beats the locale or the view.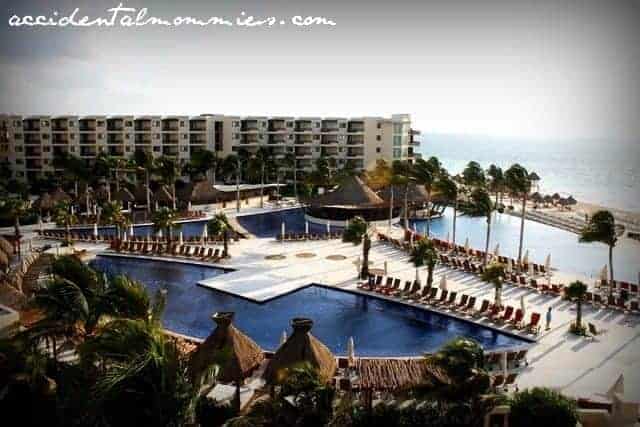 Dreams has been named on a number of "best" lists and it's easy to see why.
Your whole being will relax immediately, surrounded by our large sun-dappled swimming pools and a sugar white sand beach. To this, add lush tropical gardens and of course, our fabulous palm-filled beach. Your day and evening activities range from exciting to purely relaxing — with plenty to do for everyone including endless land and water activities, a world-class Dreams Spa by Pevonia and fitness center, nearby golf and much more. "Home" features the uniquely shaped octagonal room or suite, beautifully appointed with a private balcony, marble floors and full marble bath area with Jacuzzi tub and dozens of other luxury amenities and conveniences that anticipate your desires and fulfill them instantly.

Elegant octagonal rooms and suites offer stunning ocean views, shimmering pools or manicured gardens.
A spectacular array of day and evening activities for every age and interest
Multiple sun drenched swimming pools
Nine international restaurants serving gourmet fare and six friendly bars and lounges serving unlimited premium brand beverages.
24-hour room and concierge services
Supervised Explorer's Club for kids, so everyone enjoys their own time in their own way.
Nearby excursion sites for golf, shopping, adventure tours and history
A friendly, fastidious staff who will make you feel like the honored guest you are.
My room was nothing short of amazing.  Clean, comfortable and with a killer view.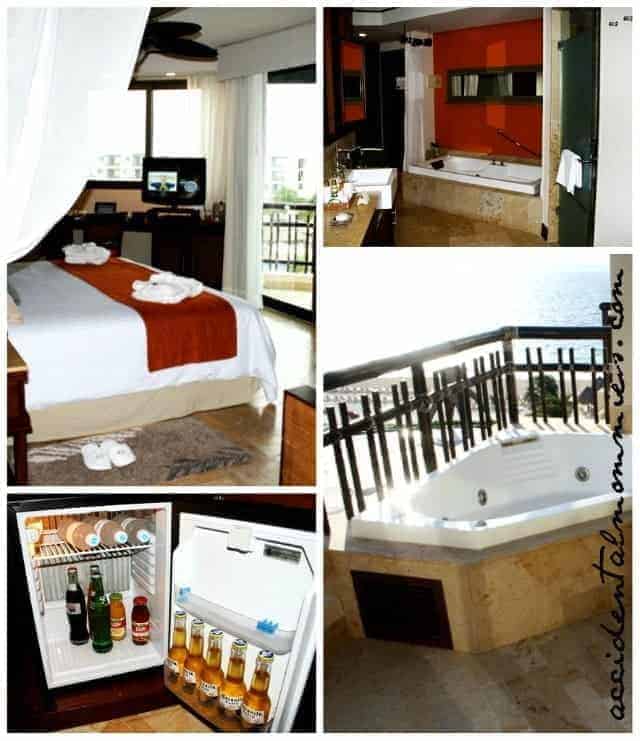 Everything in the mini-bar was included and they refilled it each morning (sometimes it's the simple things…).
I didn't actually find time to use the Spa but we did get a tour of it.  It was beautiful and serene.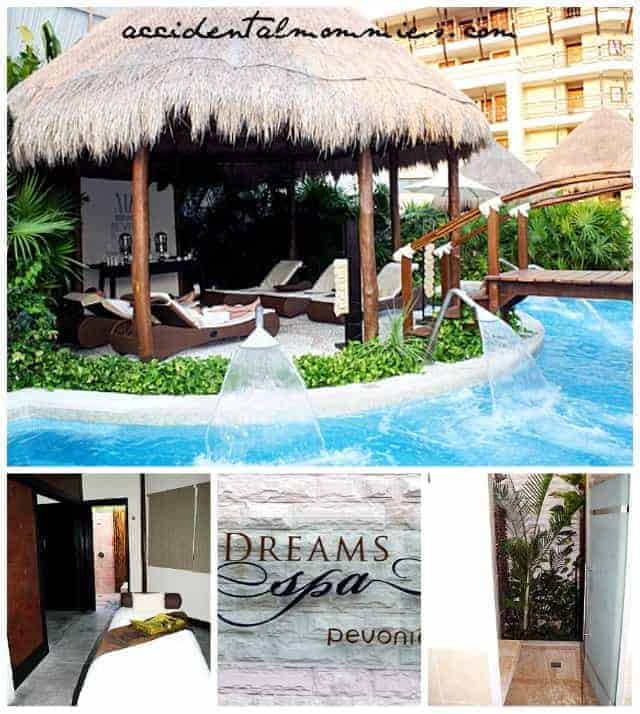 The food.
Oh the food.
The food and drinks were nothing short of fantastic.  First of all, it's all included, any time of day.  Restaurants, poolside, room service, you can have it all!  And I did.  But I lost half a pound so I guess I didn't overdo it.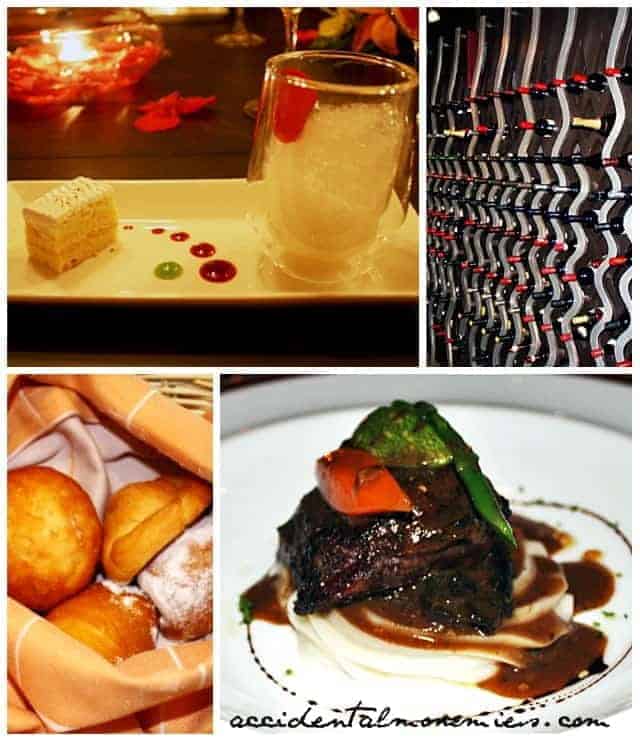 And of course, there were margaritas.  As many as you can or want to drink.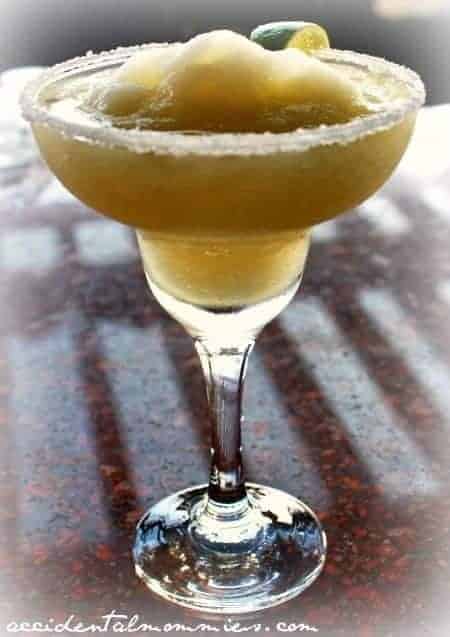 The resort itself has quite a few different things to keep you busy.  Each day in your room you receive an outline of the next days events and activities.  And Dreams is family-friendly and has activities for all ages.  Their Explorer's Club caters to kids ages 3-12 and is open from 9am to 10pm with a full schedule of activities from a climbing wall & crafts to movies & dance contests to keep them busy throughout the day.  They might not actually want to leave.
For the adults there are fitness classes, poker tournaments, soccer, volleyball, music, tequila tastings and so much more!  And with 9 different restaurants and 6 bars, great food & drink is at your beck and call at all times.
My experience at Dreams really was unforgettable and I would definitely consider bringing my family back.  However, I have 2 reservations that are probably easily remedied, the first is that my room, while gorgeous and great for a couple was probably not appropriate for all families.  The bathroom area was open to the rest of the room and the partially frosted glass and non-latching doors on the shower & toilet room allow for little privacy.  The other issue is that weddings are a very common occurrence at the resort and the outdoor receptions have loud music playing until late in the evening (11 pm or so).  Depending upon the location of your room, children might be kept awake.  Mine would have been kept awake in the room I stayed in.
But overall, it was a very positive experience, and without question I would not hesitate to return at least with my husband for a romantic trip.  The room was very clean, the staff was very courteous and the food, drinks and everything I experienced was top-notch.  I felt safe and pampered in paradise!
For more information about Dreams Resort & Spas:
AmResorts provided me with the trip to Cancun to experience the Dreams Resort & Spas.  A special thank you also to the Mexico CVB.
Join our newsletter!
Subscribe to get updates and great stuff via email including subscriber-only goodies like free printables and giveaways.