This is a sponsored post written by me on behalf of Apple Vacations and Dreams Los Cabos Suites Golf Resort & Spa. All opinions are 100% mine.
Do you have a yearning to get away but don't want to go through the stress of planning it all? Trust Apple Vacations and relax at Dreams Los Cabos Suites Golf Resort & Spa. Dreams Los Cabos is an Unlimited-Luxury® haven you'll want to revisit every single year.
Apple Vacations – The Best Vacations Start Here
Who do you trust to help you book a dream vacation? Your first and only stop should be with Apple Vacations. The friendly and professional Apple Vacations Resort Representatives are always ready to help you. They even have scheduled desk hours at most resorts and they are happy to partake in briefings in all their most popular destinations. They also guarantee the best prices. While they do their best to make sure the fares are the lowest around, they also realize that, sometimes, they might not be the lowest price. But if you find a lower price anywhere, use Instant Price Match! To use Instant Price match, just let your Apple Vacations representative know about it prior to booking and they will match it. So many people trust Apple Vacations, and you should too.
Dreams Los Cabos Suites Golf Resort & Spa – A Luxury Vacation
Now that you know who to help you plan your dream vacation, where should you go? Dreams Los Cabos Suites Golf Resort & Spa is the best place for your vacation. It has everything! It's a golf resort and spa that you can enjoy as a single person, family, or a couple. Are you ready to be wowed? Here are some photos and things you must do when you plan your Dreams Los Cabos vacation.
1. A Property With Unique Activities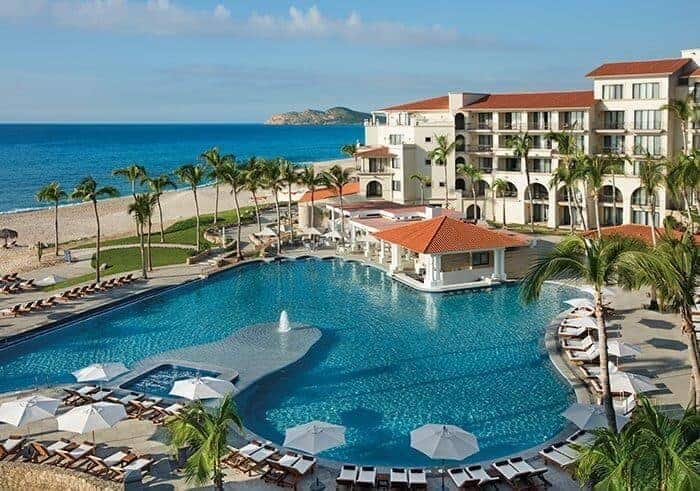 There are so many things to do here. You'll get to choose from whale watching, turtle release, and golfing! If you wanted to enjoy a vacation with tons to do and the option to relax if you want, then this is your place. It's both of those things.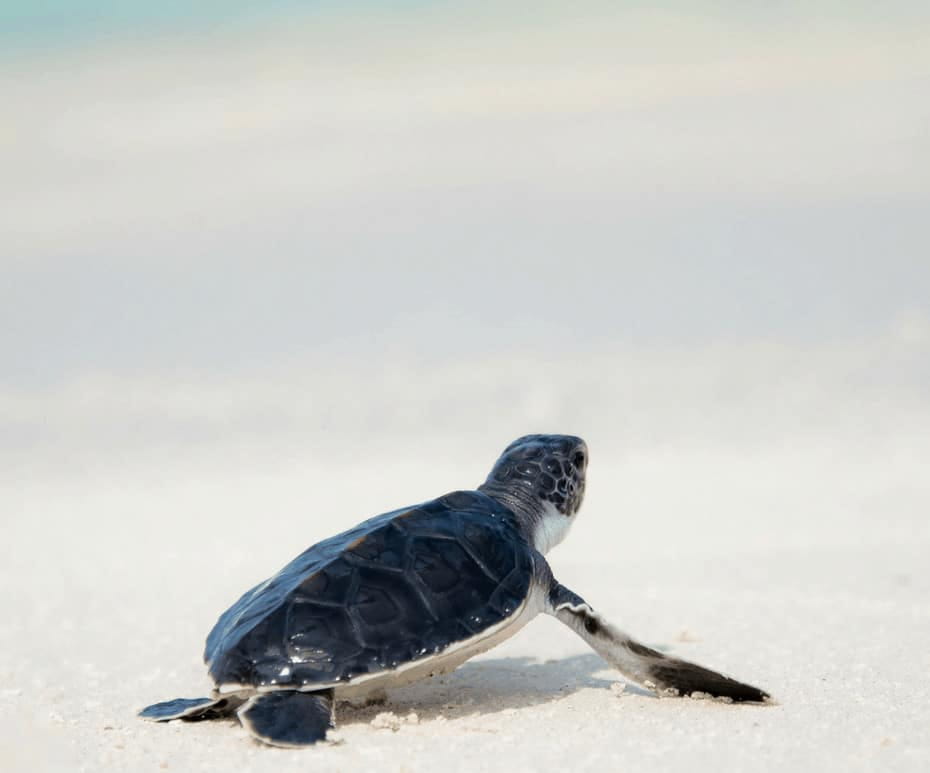 Did you know that Dreams Los Cabos shares a beach with a lot of sea turtles? Yup! And from July to December they hatch. The resort then helps to protect the sea turtles. As a guest, you can witness the amazing event as baby sea turtles take their first little steps towards their home in the ocean. It is both stunning and uplifting. How often can you say you watched baby turtles crawl to the ocean?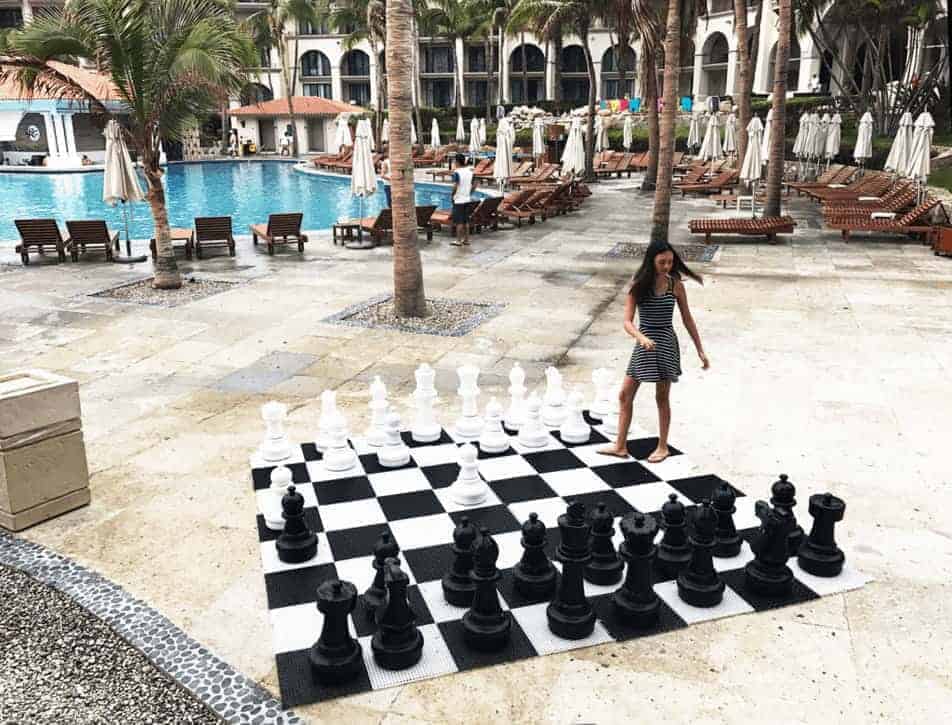 And for even more fun, they have this oversized chessboard right by the pool – Take a break from swimming and play chess with your family.
2. Golfing at Dreams Los Cabos Suites Golf Resort & Spa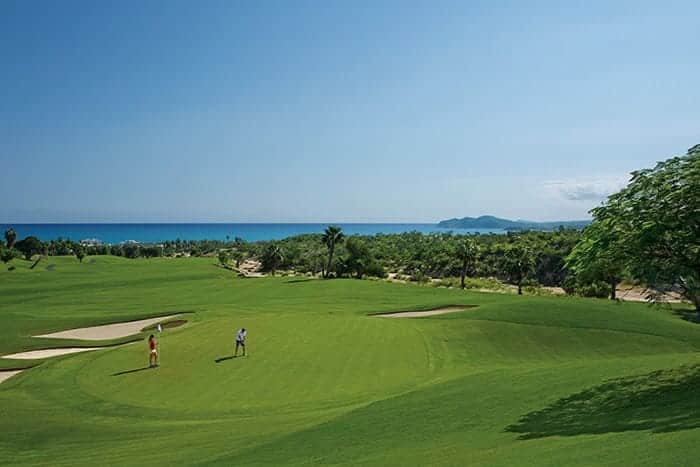 This resort is surrounded by 8 championship golf courses. So if golf is your game, this is the best resort at which to stay. Forget the baby golf courses. These have stunning greens with challenging courses you won't find anywhere else.
3. Award-Winning Resort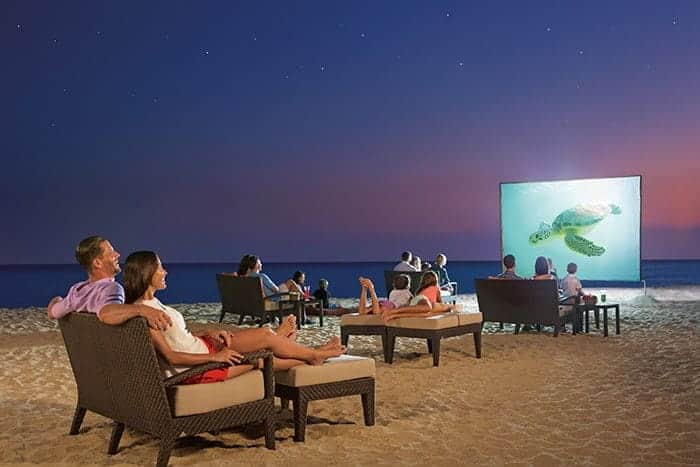 Dreams Los Cabos Suites Golf Resort & Spa is a AAA Four Diamond resort since 2011. This means that AAA inspected the resort and awarded them this sought-after award. To get this rating, hotels have to:
Be refined and stylish
Provide upscale physical attributes
Offer extensive amenities
Have a high degree of hospitality
Provide excellent service
Have attention to detail
4. Fantastic Location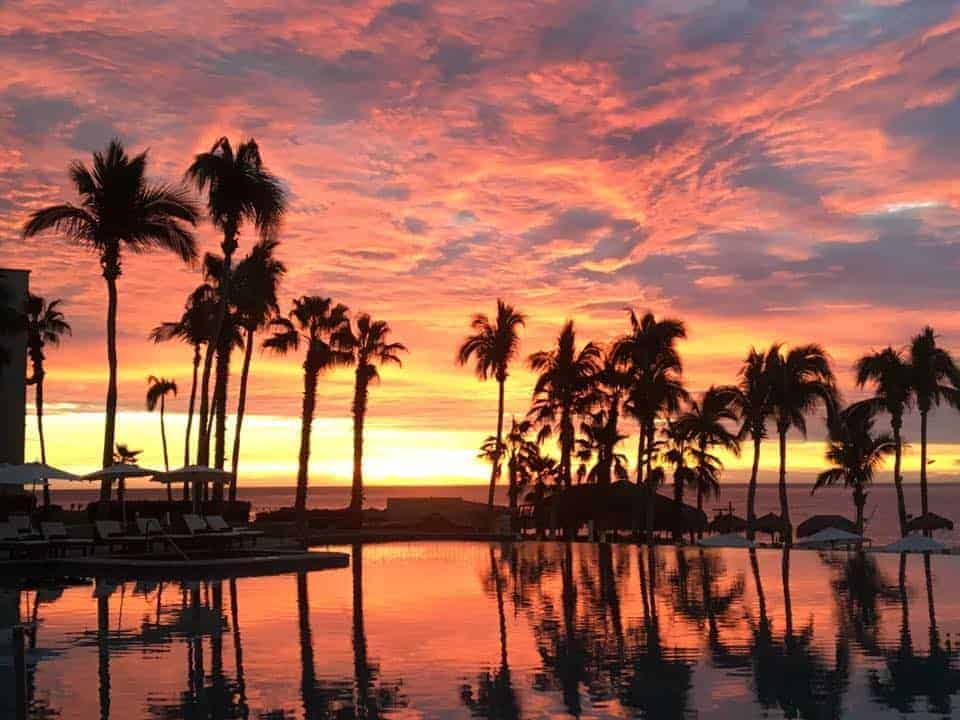 This resort is located in a very beautiful part of the southern tip of the Baja California Sur – the southernmost part of the Baja California Peninsula. It is just 15 minutes from Cabo San Lucas and San Jose del Cabo. It is literally surrounded by water on almost all sides.
5. Stunning Interior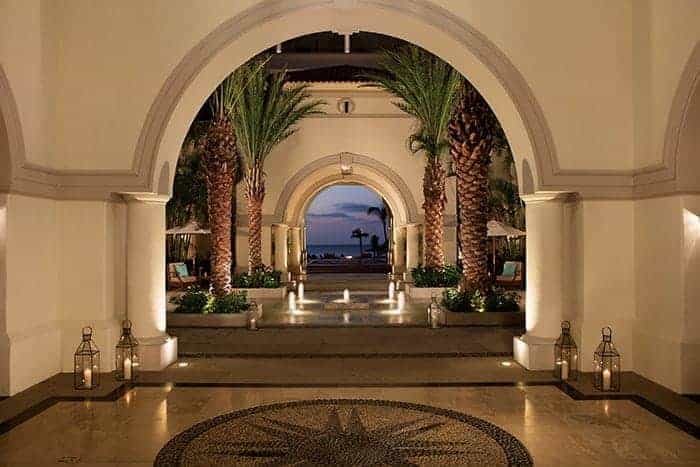 The lobby is stunning and appears very luxurious – from the high, curved ceilings, to the exquisite floors, there are so many extravagant details.
6. Over-Sized Luxury Suites with Ocean Views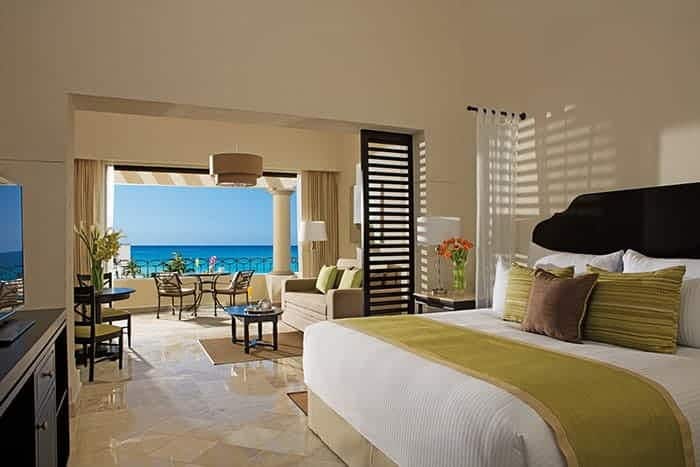 All the rooms are over-sized luxury suites featuring ocean views and private furnished balconies. Just look at this photo – can you see yourself here? Sunbathe on your private balcony, chill on the love seat, or recline on your bed with the doors open.
7. Types of Suites
You can choose from family suites and one-bedroom suites, accommodating up to 6 people. Every single suite has everything you could need. And if there is anything extra you want, just ask their friendly staff.
8. Preferred Club Perks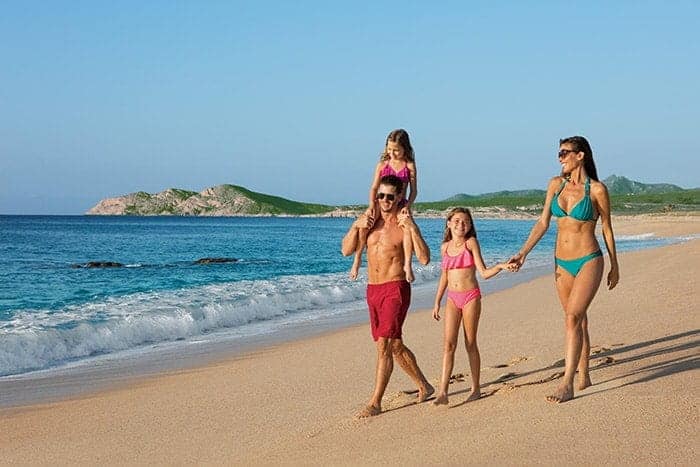 If you aren't part of the Dreams Los Cabos Preferred Club, you have the ability to book or upgrade to the Preferred Club on your next trip! There are tons of amazing perks that you'll definitely want to use. Use your preferred club perks like:
Newly-enhanced lounge
Private beach area
Complimentary hydrotherapy access
9. Amazing Water Fun
Dreams Los Cabos is perfect for anyone that loves spending time in the water. It has a dreamy heated infinity pool for families with a waterslide and children's area. In fact, there are so many things for the families to do together that you won't have to (or want to) leave the resort!
The family pool area has slides for the kids and places for the parents to wade in the pool or relax on some chairs nearby.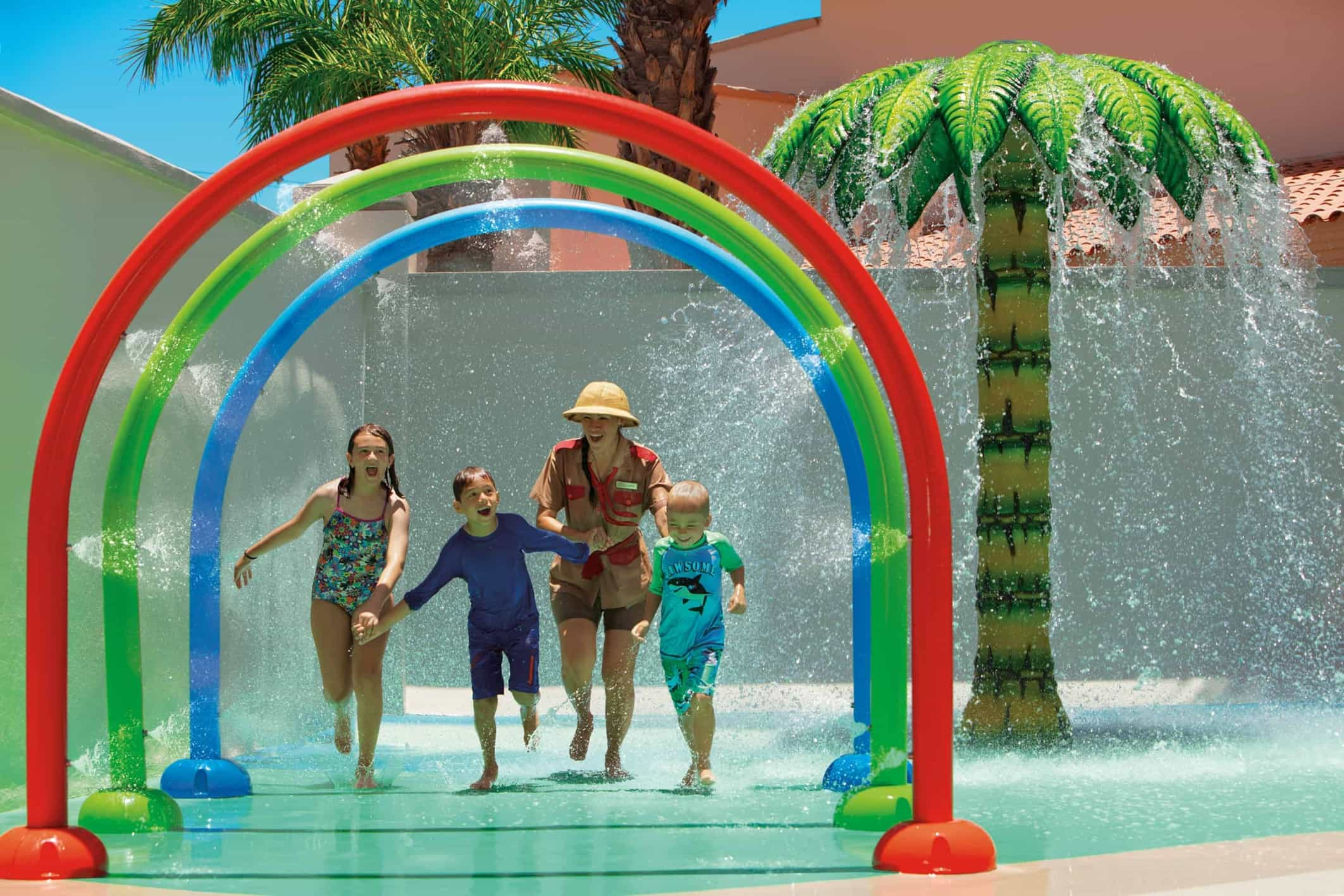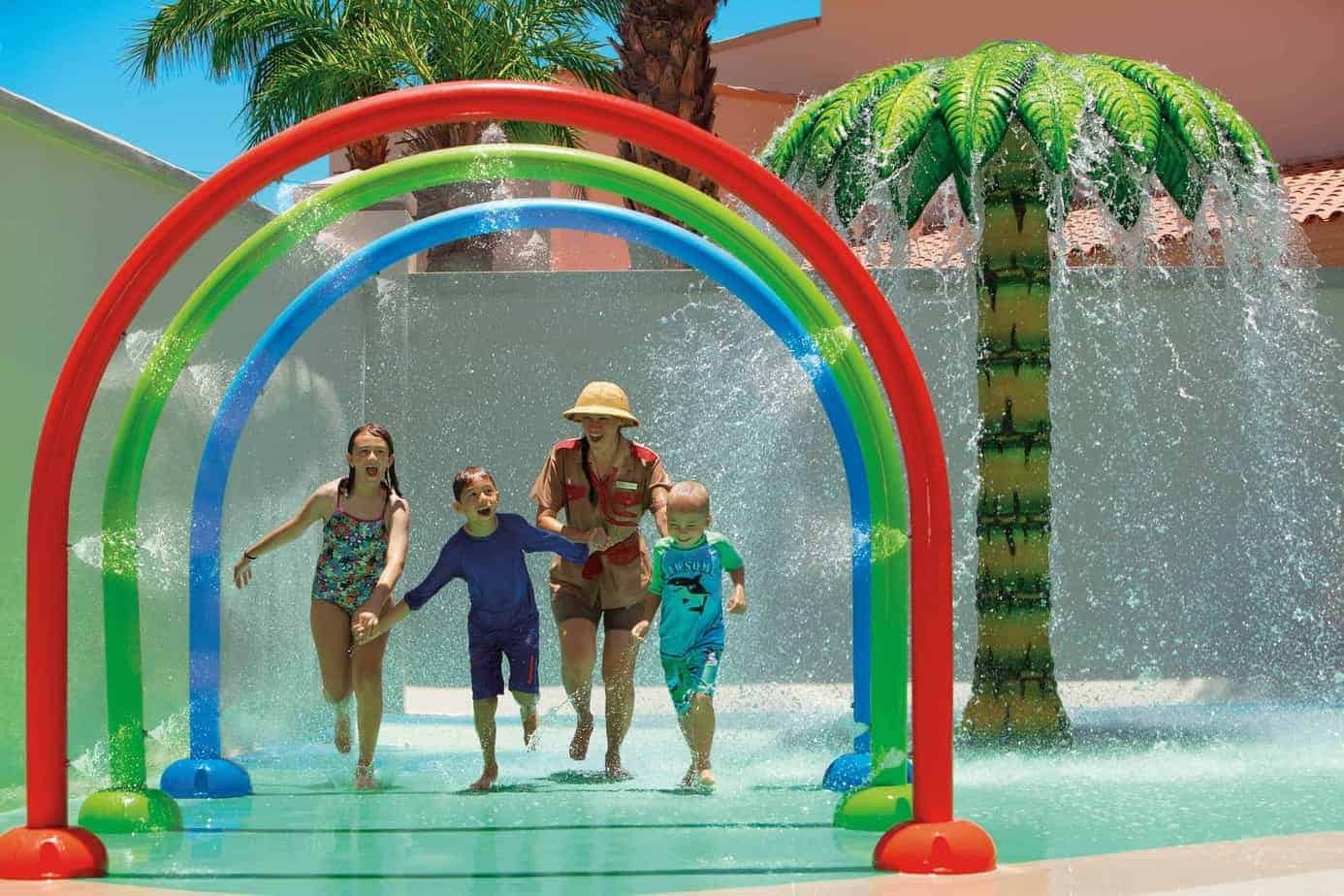 Your kids might enjoy spending time at the Explorer's Club for kids! Staff at the park will play with your kids at the super fun splash park. They have tons of activities planned for children. Plus, there is an entertainment team that will put on shows for them too.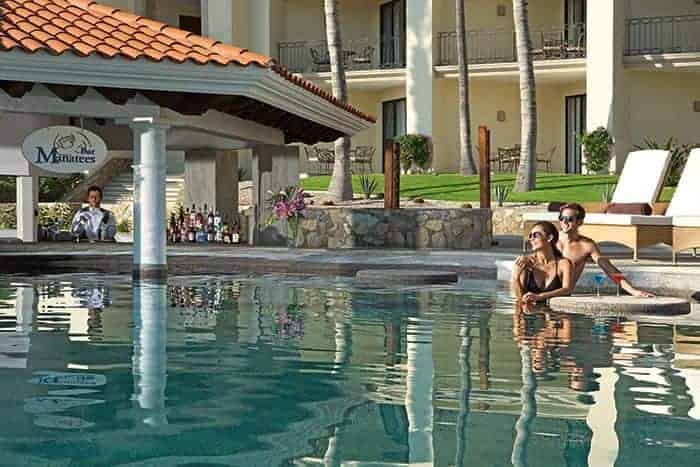 Not there with your family, or want to get away? Then you'll love the tranquil and relaxing adults-only pool with personalized concierge service. You can literally chill in the pool and be waited on by the staff. It's so dreamy!
10. Relaxing Spa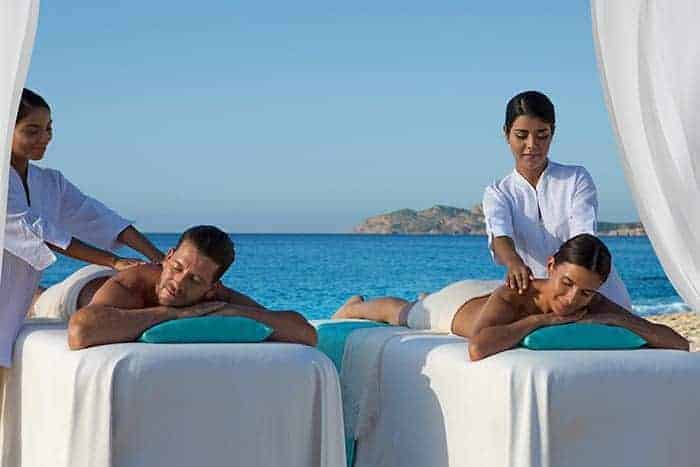 Of course, you'll have to try the world-class spa. It has nearly 3,000 square feet offering oceanfront Palapas, couple's treatment rooms, and Pevonioa® products. This is one of those things you always say you are going to do, so do it already!
11. Destination Wedding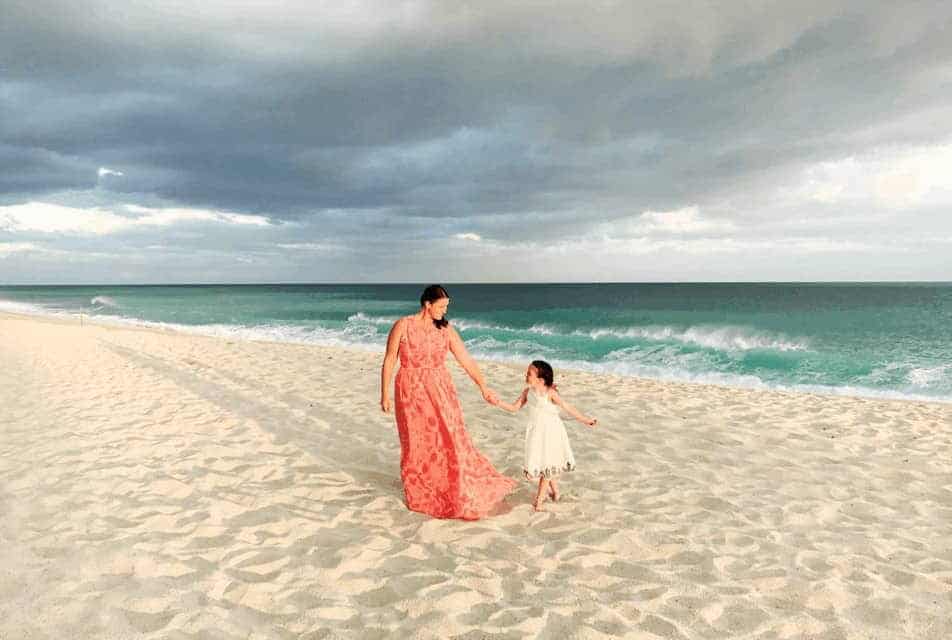 This is also the perfect place for a destination wedding. There are some amazing wedding locations at Dreams Los Cabos. And their services include beach set-up options and an incredible ocean-front wedding gazebo. With all the breathtaking water and bright, soft, sand, it's the perfect location for the wedding of your dreams.
12. Host a Meeting Here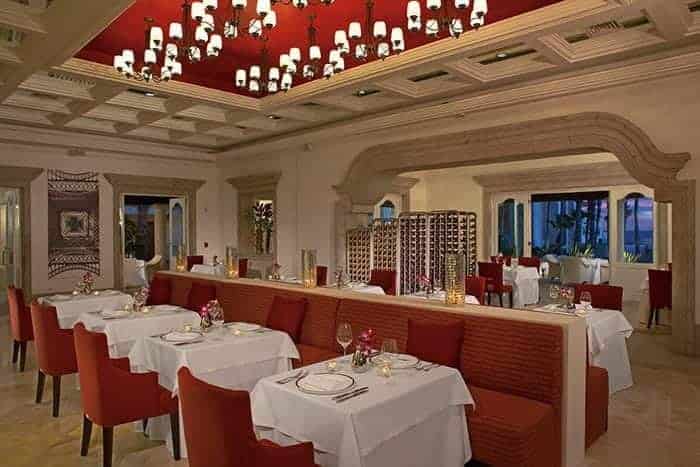 Beyond family, couples, or weddings, this is also a resort that can accommodate meetings of all sizes. There's more than enough room for your meetings or convention. Take advantage of the exquisite convention center with 5,156 square feet (480 square meters) of space. This is ideal for small and large meetings, incentive events, seminars, or any other business needs.
13. Places to Eat and Drink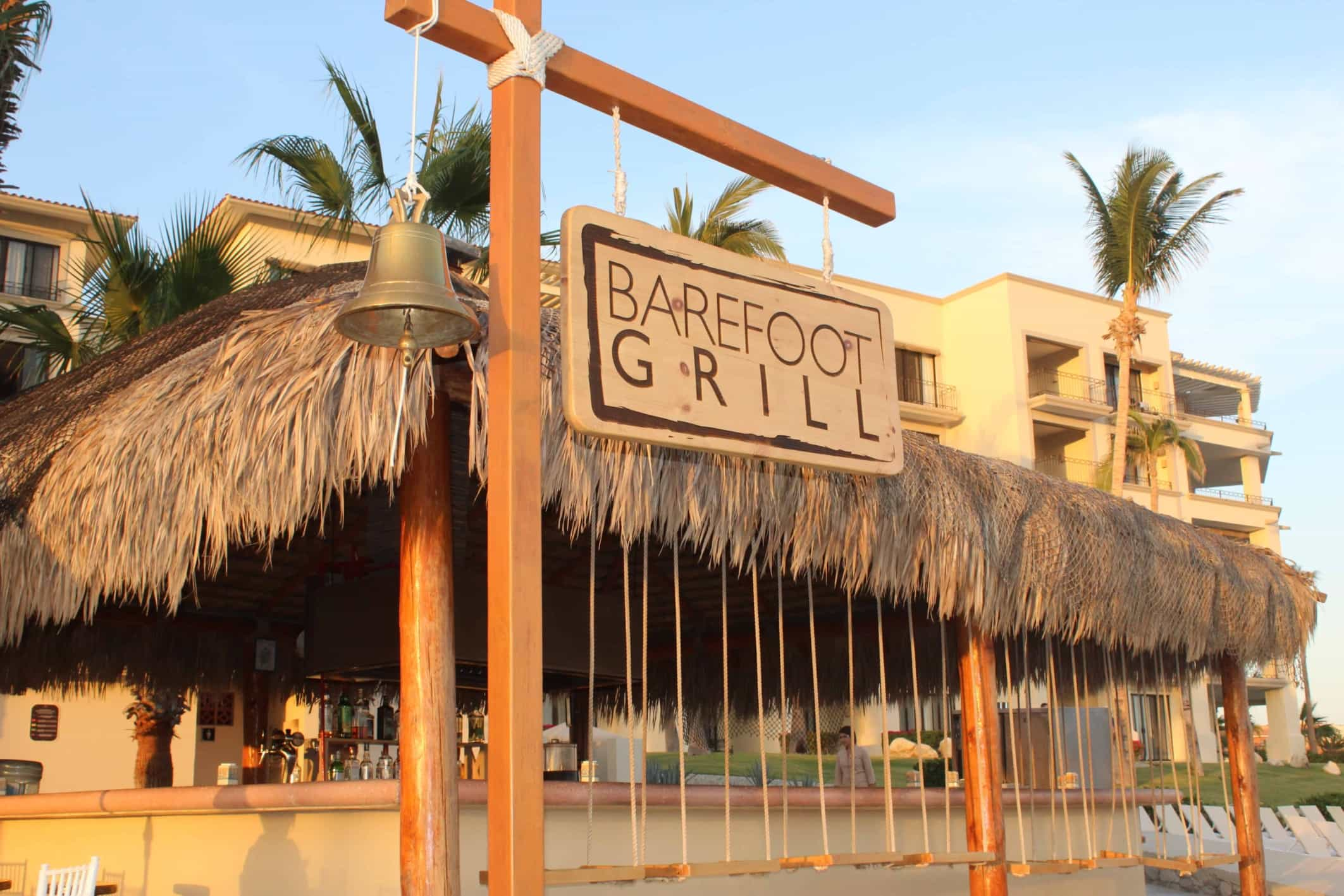 Hey foodies, you have to try some of the food and drinks at Dreams Los Cabos! This is the place where you will be waited on hand and foot with the most amazing drinks and treats.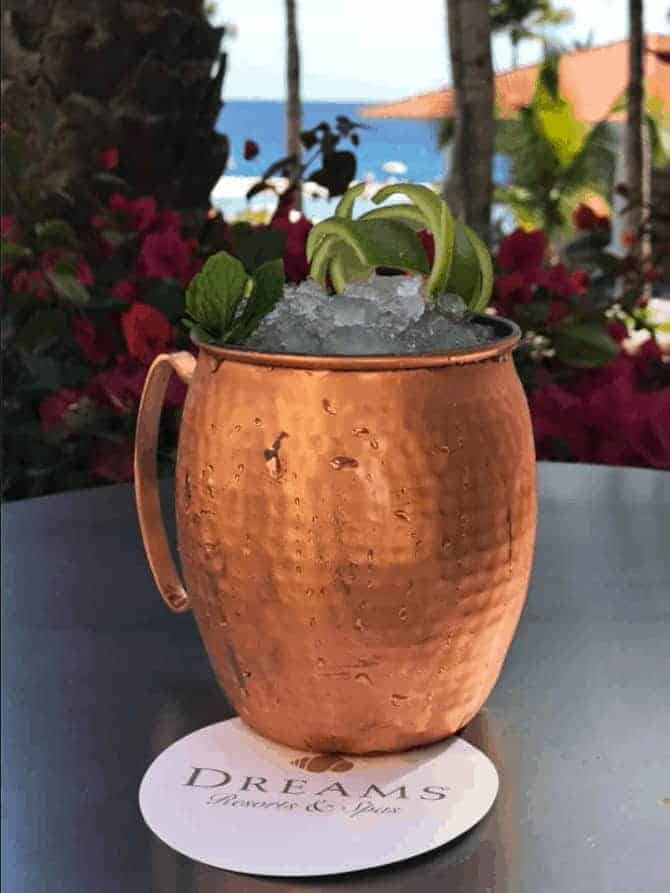 Picture yourself, with a cold drink chilling in your hand as the hot sun warms your entire body. It's possible here, and you will have nothing to worry about. When the drink gets low, the friendly staff will fill it again.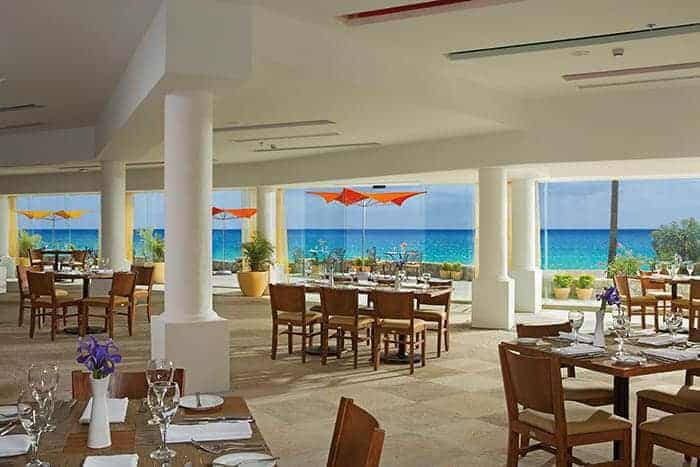 Eat with the most amazing views at the World Cafe. The menu is an international buffet, so you'll be able to try foods here that you haven't tried back home.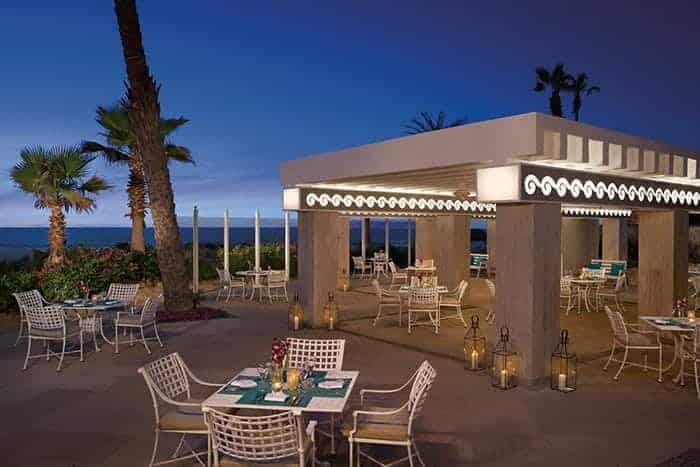 At Oceana, you can eat fresh seafood. And with this location, you know it is fresh! Indulge in a lobster tail dinner – you deserve it.
Win a Dream Vacation
How would you like to win a dream vacation to Dreams Los Cabos? Enter the Unlimited-Luxury® Dream Escape Sweepstakes! The prize will include: Five-night trip for 2 adults to Dreams Los Cabos Suites Golf Resort & Spa valued through December 1, 2020. Must book by October 17, 2020. The Sweepstakes will run 9/17/19 – 10/17/19.
Dreams Los Cabos Suites Golf Resort & Spa and Apple Vacations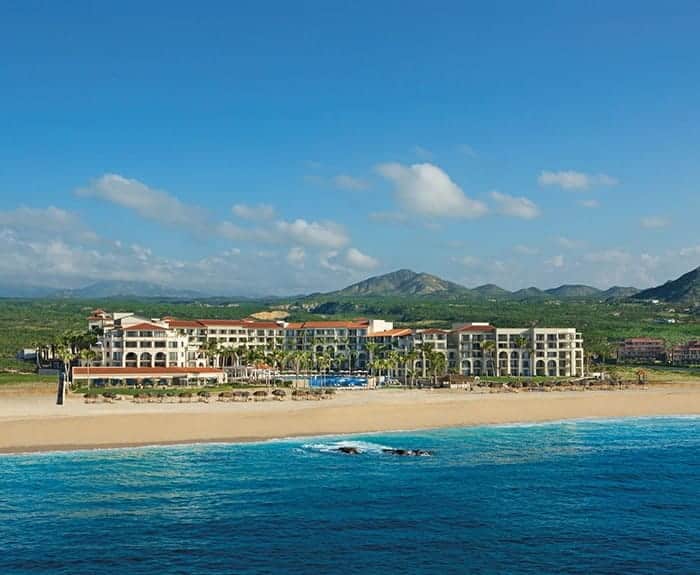 All you have to do is dream it, and Apple Vacations will make it happen. Picture yourself at this Unlimited-Luxury® resort that is known for pampering guests and giving them a relaxing vacation of their dreams.