This is a sponsored post written by me on behalf of American Family Insurance. All opinions are 100% mine.
What do you dream about?
C'mon, don't be shy. Lay it all out there. Big dreams. Small dreams. Dreams for your family. Do you have a dream that shoots for stars, or do your dreams have your feet planted firmly on the ground? Are your dreams for yourself or are they for someone else? Do you dream fearlessly?
What do you dream about?
I asked you that question twice because I really do want you to think about it seriously. I want you to embrace your dreams. Own them. Pursue them.
Protect them.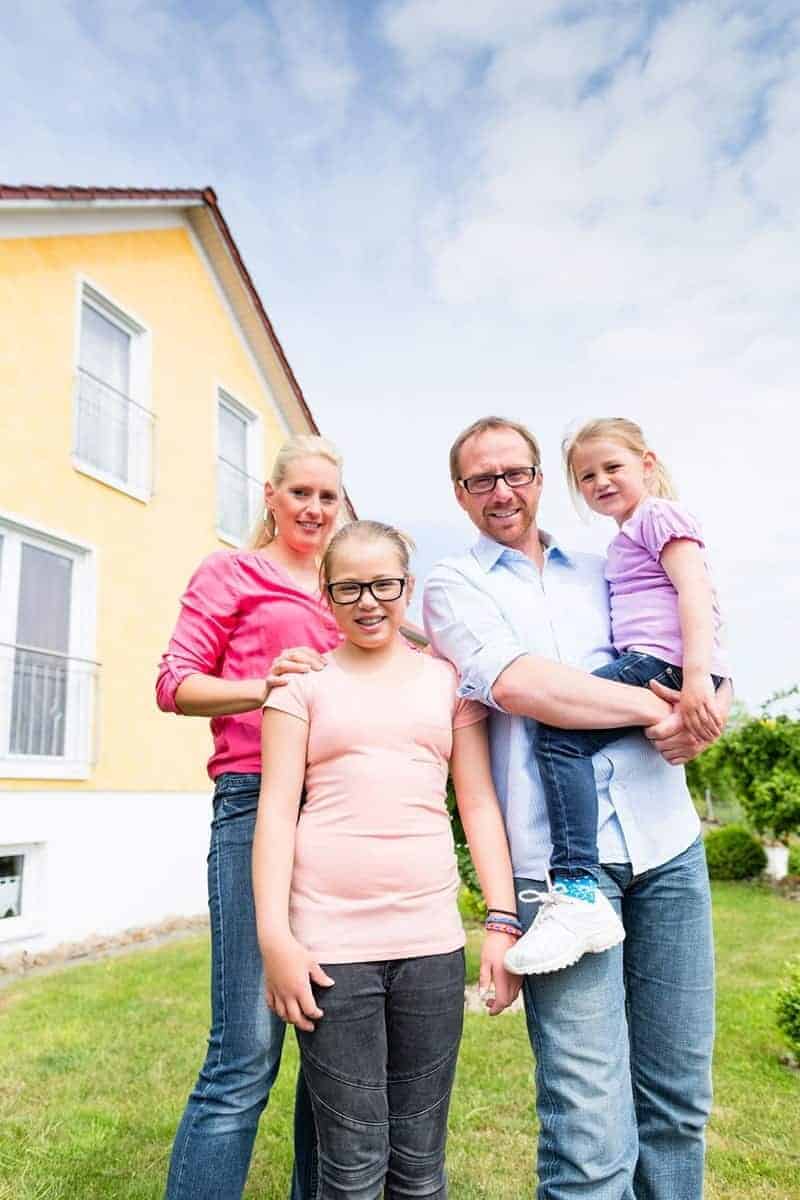 I think it's safe to say that many of your most important dreams revolve around your family. You want them to be safe and happy so that they can pursue their dreams with peace of mind that the important stuff is covered. Not to mention when the things that matter most to you are taken care of, it can give you the opportunity to move on to other dreams. Maybe those dreams where you do shoot for the stars.
A couple of weeks ago I talked to you about the advantages of proactively protecting your home. I laid out four important advantages of a wireless smart home security system, and illustrated some home scenarios that you may not have considered as potentially vulnerable access points. Hopefully that sparked some interest in learning more about how you can empower yourself with smart home technology.
When it comes to your home, what do you worry about? Someone breaking in? Someone sneaking out? Your kids answering the door when they are home alone? Answering the door to a stranger when you are home alone? Someone stealing your packages off your porch?
Believe it or not, despite my town's low crime rate, package stealing is super common, especially this time of year. It's really sad that we have to worry about gifts being stolen, but with so many people shopping online now, it has become it's own category of crime. And no place is immune.
I was super excited by the opportunity to begin to dream fearlessly and protect my family with a smart home system. I started with Ring Video Doorbell. This is such an easy place to start off your adventure into smart home systems because it's easy to install – if you can flip a switch and use a screwdriver and a drill, you can install this doorbell. And it opens up a whole world of security and peace of mind.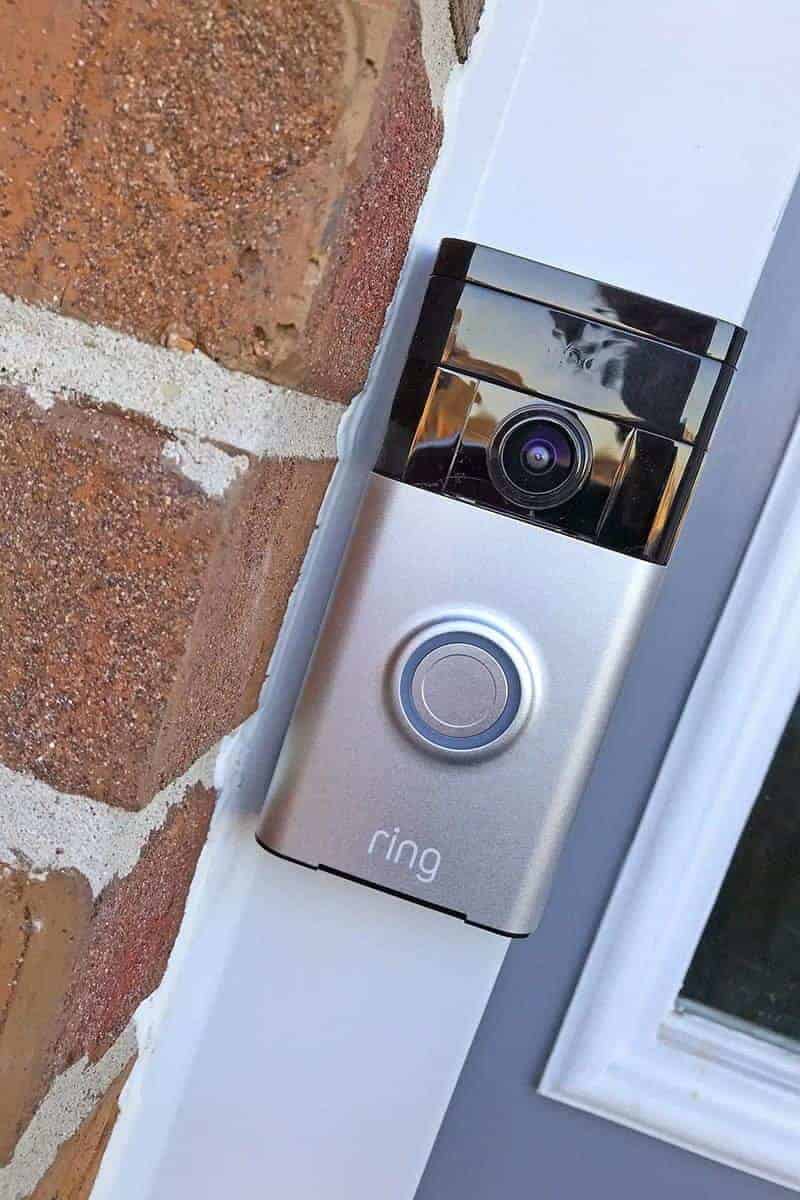 The Ring Doorbell connects to the Ring app on your phone and alerts you when someone comes to the door. It records on motion and when the doorbell is pressed. This allows you to see who is at the door, whether you are home or not. It lets you monitor the comings and goings of your kids when you aren't home and can help you keep an eye on your packages before you get home. You can actually chat with the person at the door right from the app, so you won't miss an important visitor either.
Or a weird one.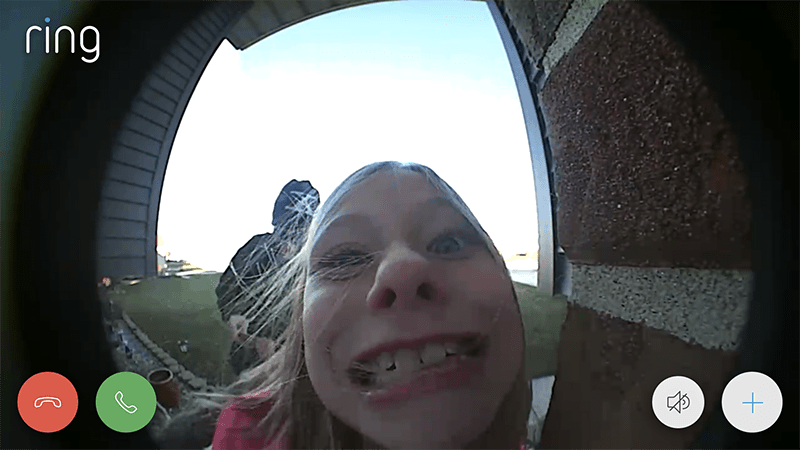 Dream Fearlessly with a Safe, Secure, Smart Home Discount
As I alluded to in the first post in this series, American Family Insurance offers a discount on your insurance when you proactively protect your home. Their Safe, Secure, Smart Home Program offers up to a 5% discount on your policy for using smart home devices.
Smoke detectors
Video doorbells
Smart thermostats
Water mitigation devices
And that's just the beginning.
American Family also offers more discounts above and beyond the 5% for additional home safety systems.
They also offer:
Burgler alarm discount
Fire safety discount
Fire sprinkler system discount
Learn more about how you can Dream Fearlessly here: Get Smart Home Savvy
Stay tuned for part three of our smart home safety series to learn about my experience with a FrontPoint System and their partnership with American Family.
Information expressed in this article does not necessarily reflect the opinion of American Family Insurance