Poise at Walmart
. All opinions are 100% mine.
We all know there are things that no one tells you about motherhood.
Usually they don't tell you because they are the things that would SCARE YOU AWAY.
And it really is annoying that such a natural thing as bearing children can leave women with light bladder leakage (LBL).
Here you are post-pregnancy hoping to get your pre-body back. You start working out, only to discover that some of your body functions seem to have a life of their own. You avoid anything that results in any kind of impact.
Running
Jumping jacks
Basketball
The backyard trampoline
Because with that jiggle, comes the unthinkable.
A little bit of tinkle.
I was trying to rhyme that but it didn't work out…oh well…
So rather than admit you have a problem (because it really seems embarrassing) you simply avoid the things that may cause it.
But you don't have to.
First, one in three women develop LBL so you are not alone.
Second, Poise has got you covered – literally.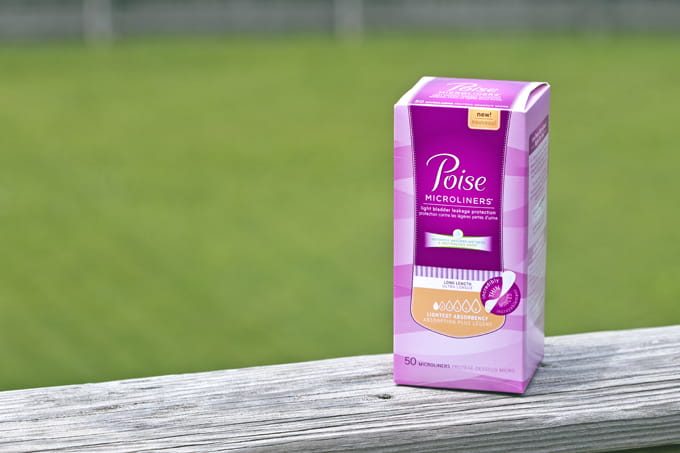 Poise Microliners are these amazingly thin liners made of SAM, a super absorbent material that can help you have the confidence you need to do more jumping jacks or just about any exercise you want.
Look at how thin they are!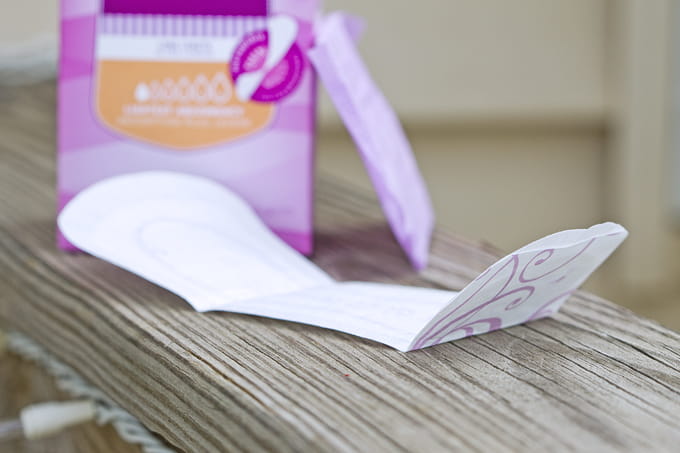 Not only do they help you regain your confidence, Poise Microliners do it discreetly. They are so thin that you don't even know they are there when you wear them. This means they won't slow you down during your workouts!
I wanted to know exactly how much protection a single liner would offer me so I decided to test them with water.
With 1 tsp in my handy little measuring cup, I poured it onto the liner.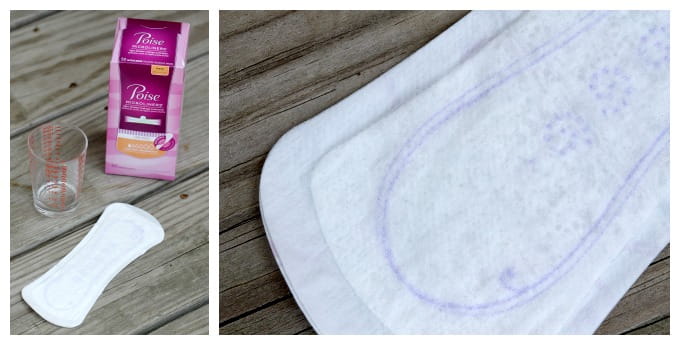 1 tsp was perfect, it did not leak but still seemed like it would absorb a bit more. The top of the liner remained mostly dry and nothing leaked out.
1 tsp is a lot of jumping jacks, and really is the peace of mind you need when you suffer from LBL.
Poise Microliners with SAM are the thinnest micro-liner on the market. They are designed for LBL which really is best described as an unexpected leak. The sleek Poise Microliner can handle a lot of unexpected leaks. I don't know for sure how many jumping jacks you would need to do to equal 1 tsp of leaks but based upon my test, they would easily keep you dry and comfortable through an entire workout session, whatever workout you choose.
It's hard enough finding the time and motivation to exercise. Having to worry that LBL will interrupt your workout is not only annoying, but thanks to Poise Microliners that worry is unnecessary.
Where to buy Poise Microliners with SAM
You can shop for Poise at Walmart. They have a full line of Poise products including their Microliners in different thicknesses. You can purchase them online or in-store!
Make sure you click the "Poise Coupon" link to get your $1 off coupon under the "liners" tab.
Have you ever experience LBL when working out? Did it prevent you from doing that exercise again?
Join our newsletter!
Subscribe to get updates and great stuff via email including subscriber-only goodies like free printables and giveaways.

This post brought to you by