This #ReinventMemoriesContest post was sponsored by HP. All opinions are my own.
Every year I go out and buy my kids an Advent calendar. If you aren't familiar, an Advent calendar is a special calendar that marks down the day until Christmas. Advent is a Christian practice that commemorates the excitement and preparation of preparing for the birth of Jesus on Christmas day. Advent always falls on a Sunday either the last Sunday in November or the first Sunday in December, whichever one ends up being four Sundays before Christmas day. Traditionally Advent calendars start on December 1st, regardless of whether it is actually the start of Advent.
There are so many different forms of Advent calendars. They come in all shapes and sizes. Many of them have candy inside or small gifts, some are designed with facts about Jesus leading up to His birth. In the past I have bought my kids the kind with the religious pictures on them and a piece of candy inside but this year I wanted to do something different. I wanted to create my own Advent calender, but I wanted it to be something that would create and preserve memories. I needed to do it without having a crafty thumb, or whatever kind of thumb crafters have that allow them to turn a toilet paper roll into a pirate ship.
Thankfully I now have an HP Sprocket Photo Printer and it has allowed me to get creative despite not being overly crafty.

What is the HP Sprocket?
The HP Sprocket
is a portable photo printer that allows you to create and share memories instantly right from your phone. The printer is not much bigger than the palm of your hand and prints 2″x3″ photos onto HP ZINK® sticky-backed photo paper
within seconds via Bluetooth. You can share with friends or remove the backing on the photo to create fun stickers.
You print the photos using the HP Sprocket app where you can print as-is or add a pop of personality with borders, icons and text. The photos come out bright and colorful, they are smudge-proof, water-resistant and tear-proof.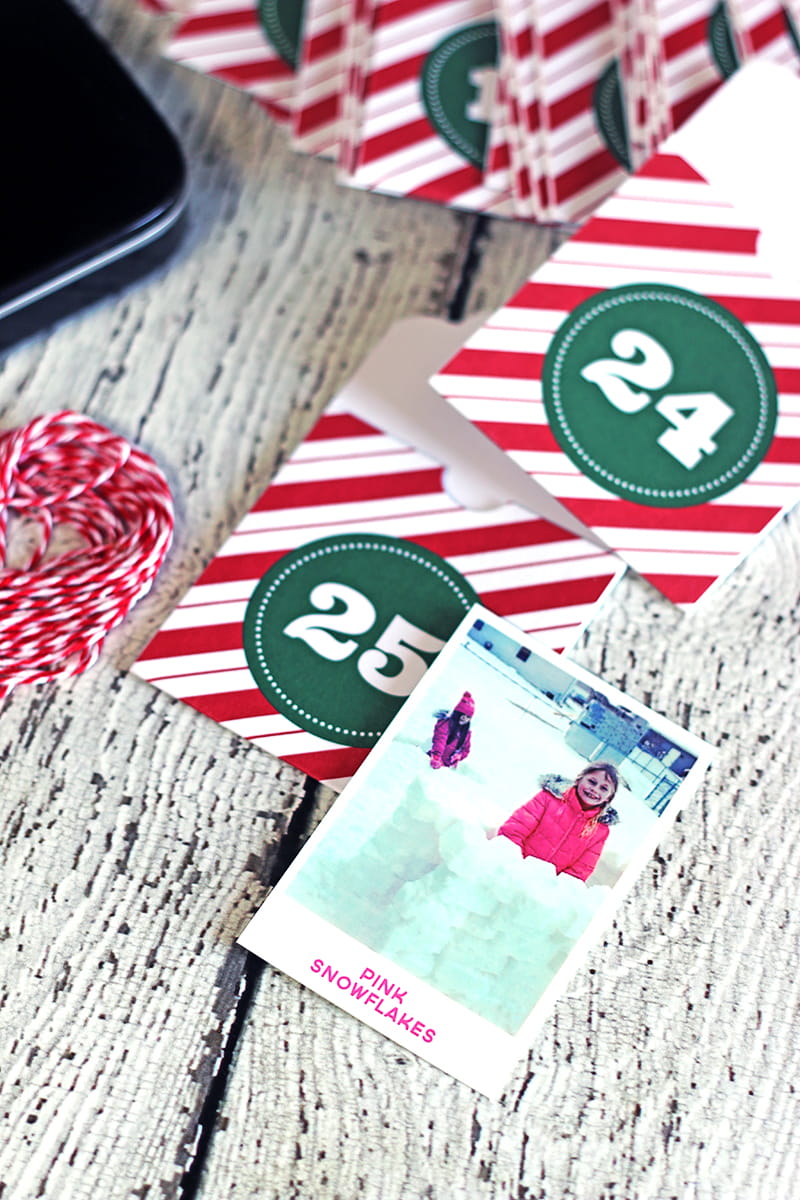 I was so excited to try out the HP Sprocket, and I was literally up and running within minutes. Once my Sprocket was charged, I downloaded the app (available in the App Store and Google Play Store), put the paper in the printer and had a sticker printed within a few seconds. I've never had so much immediate gratification with a product. And the photos are so cute! The Sprocket from HP makes a fantastic gift idea for friends and family!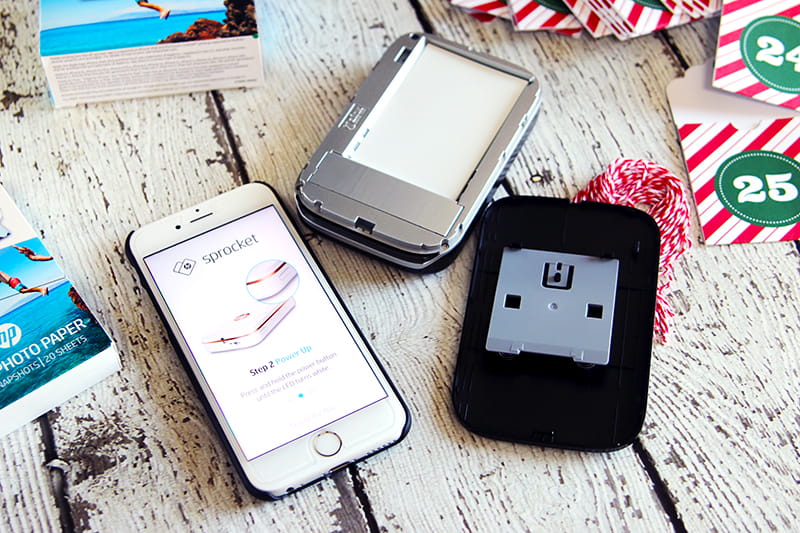 DIY Advent Calendar Tree
I wanted to create an Advent calendar filled with great memories that we will be able to relive year after year. I considered so many different ideas but after I saw the holiday gift tags at the craft store, I knew I had a super simple way to create a custom Advent Calendar. I also picked up a small pre-lit tree.
The tags I bought were already numbered for 25 days making it super easy for me to just hang them all on the tree number side out and wait until December 1st to start creating and printing memories. But in order to illustrate exactly how I did it, I found some photos on my phone from Christmases past to print out.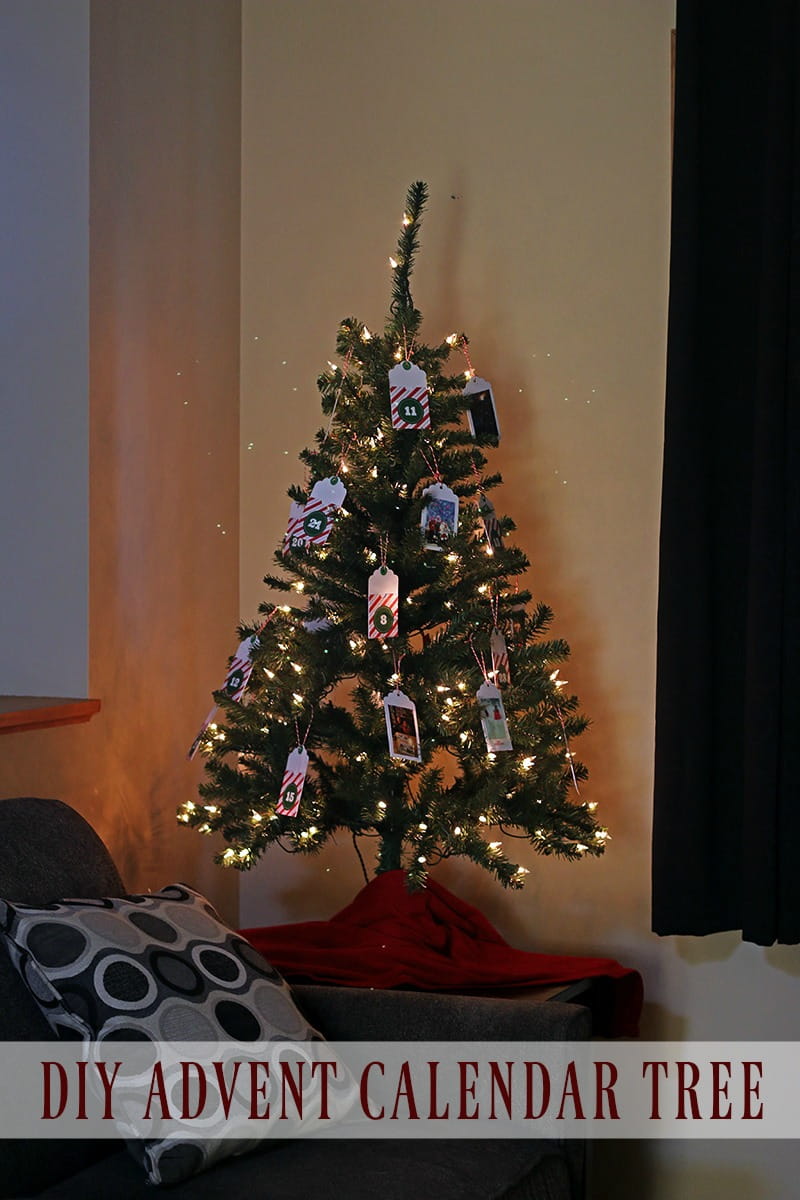 What you need:
The first thing you do is setup the tree and randomly hang the tags on there. If they are already numbered, great! If not, you should number them 1 to 25. You can also, optionally, put the actual date on each tag so you know what year you created the Advent calendar.
Starting on December 1st, snap a memory each day like playing in the snow, a visit to Santa, or some other memorable holiday activity. Open the photo in the HP Sprocket app and add any embellishments you would like. Print the memory to the HP Sprocket Photo Printer.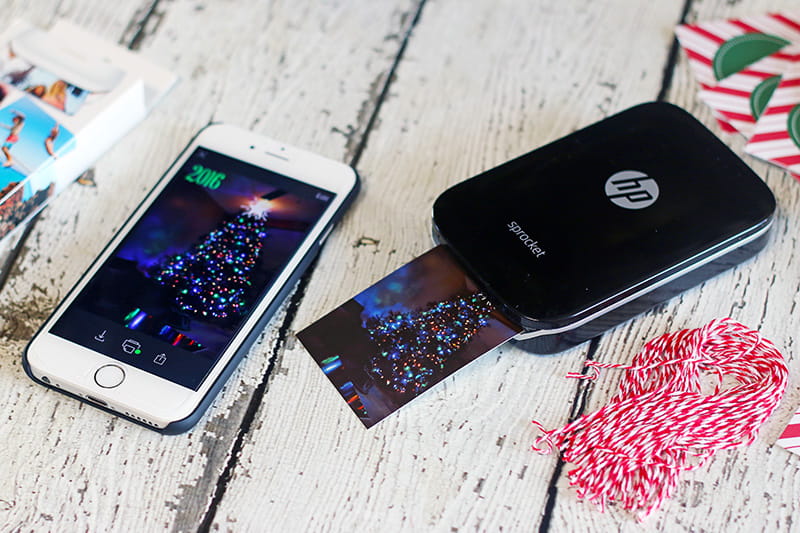 It really does print fast!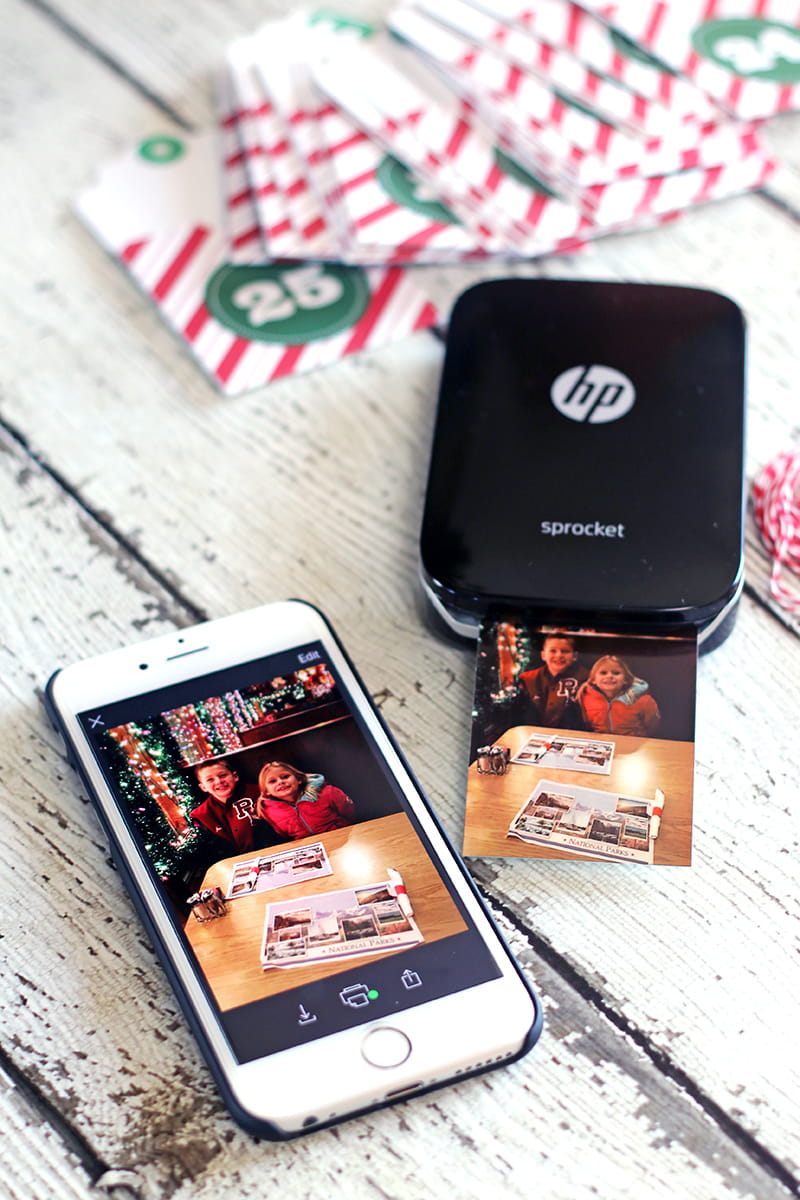 Then you peel the backing off the photo and stick it to the back of the gift tag.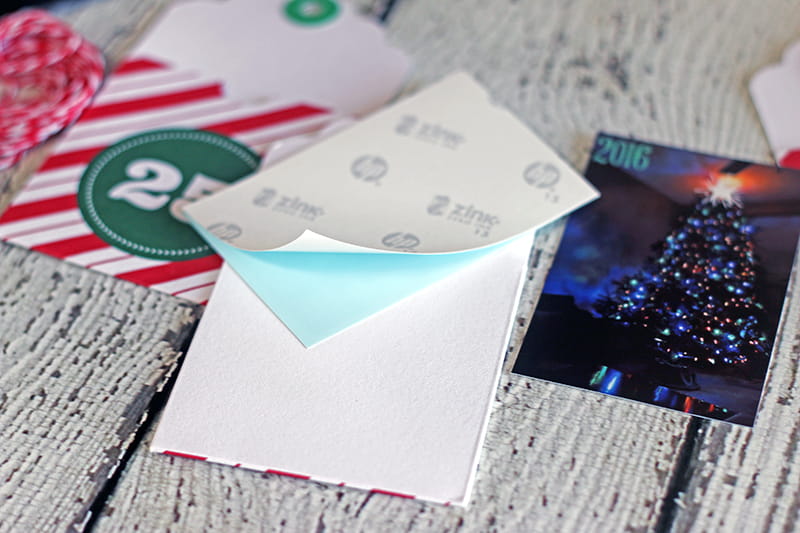 And then you hang the tag back on the tree.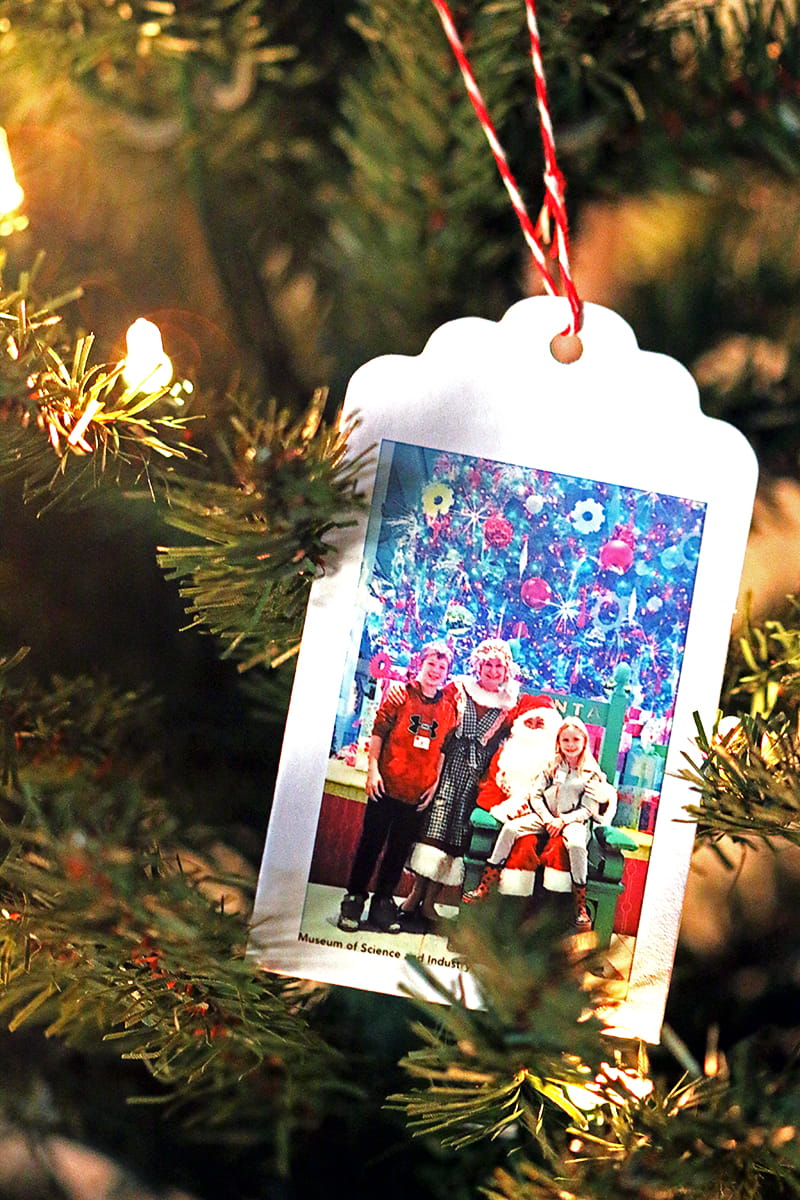 The tags I bought had little pockets on the front so you could add notes before hanging the tags on the tree. You can also, if you have one of those crafty thumbs, make your own tags as well.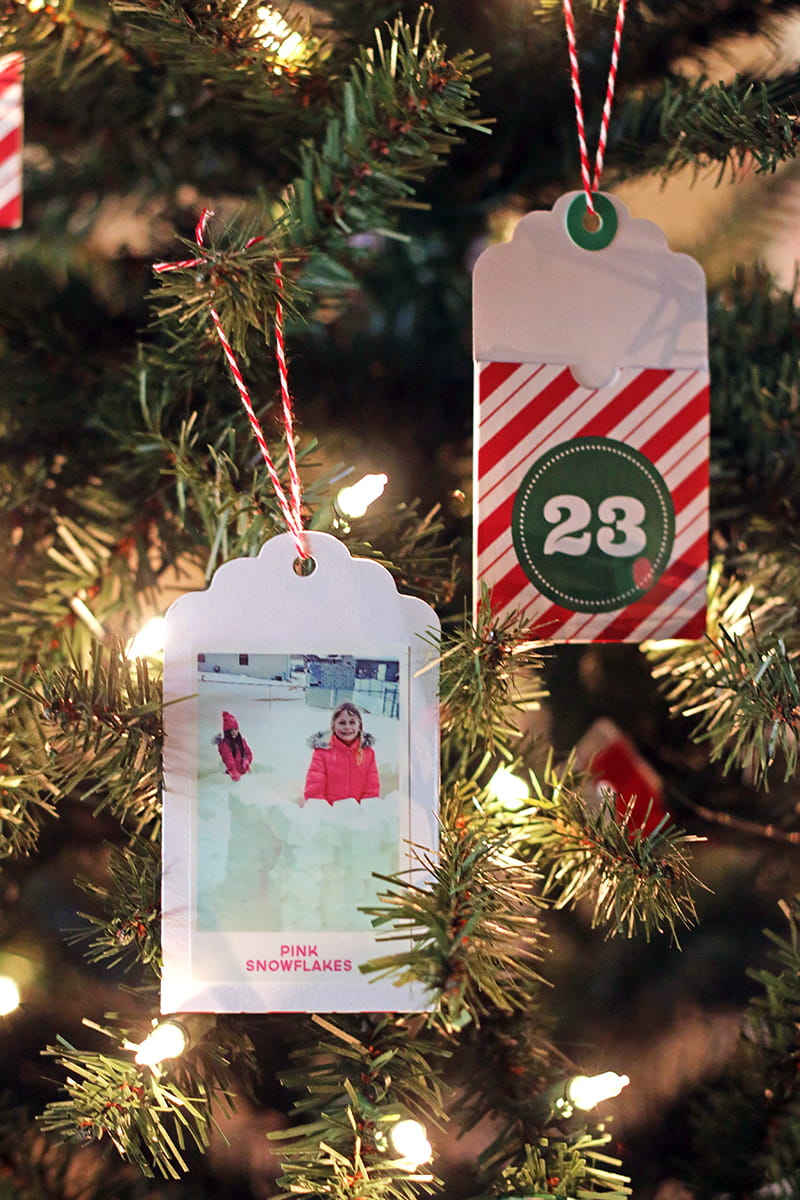 What a fun way to celebrate Advent and create wonderful memories at the same time.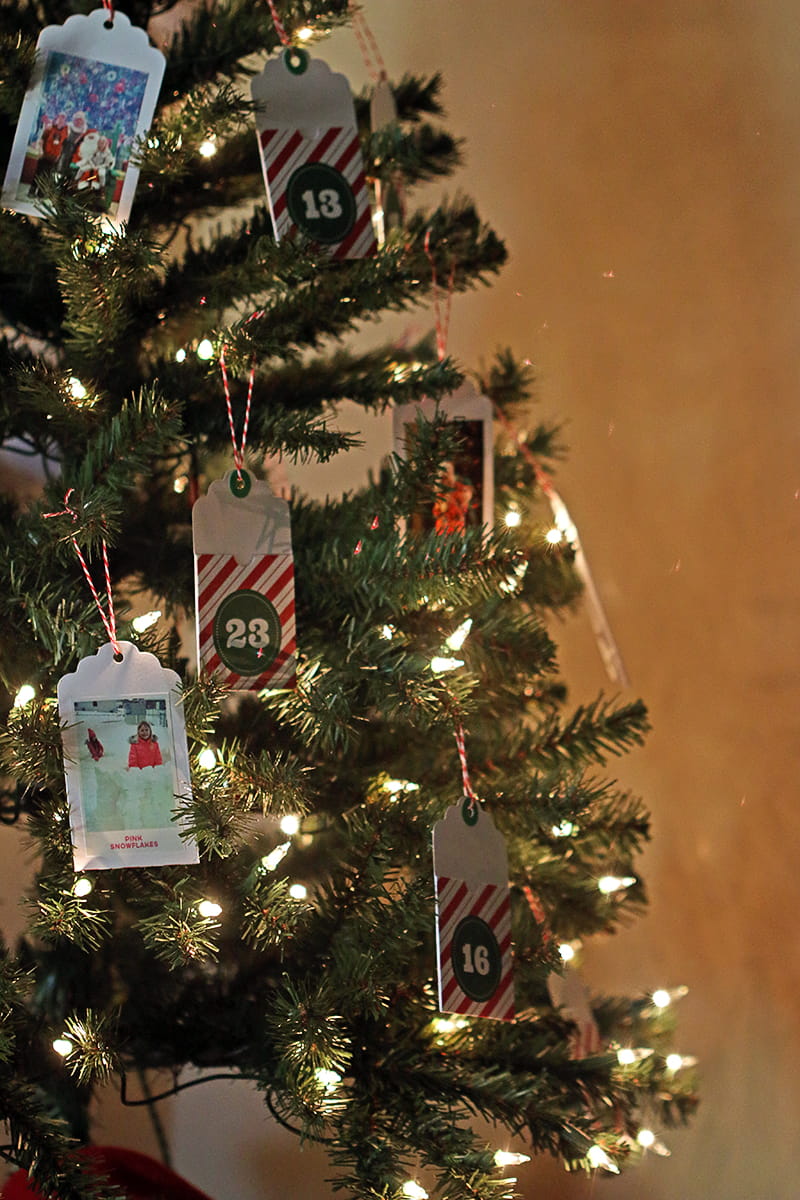 Do you buy Advent calendars for your kids? If not, what other way would you use the HP Sprocket Photo printer to create holiday memories?
Don't forget, it makes a great gift idea too!