When it comes to a healthy lifestyle, it seems like most of us tend to focus our attention to the first month or two of the year. By the time September rolls around, we have pretty much given up and plan on "starting over" in January. But if being healthier is your goal, a couple of months a year isn't really enough. While it's not an all or nothing thing, you really do have to establish a regular healthy year-round routine in order to achieve your goals.
This post is sponsored by BabbleBoxx.com.
With cooler weather and all of the temptations of Halloween, Thanksgiving and Christmas on the horizon, now is the perfect time to refocus. If you can spend the months leading up to the holidays re-establishing healthy habits, at least you won't undo any positive progress you have already made. And who knows, you just might find that you don't even need any stinkin' resolutions.
To help you ditch resolutions for good and tackle the holidays with a healthier outlook, BabbleBoxx sent me a fun box filled with products that can give you the edge you need to stay on track and kick your need for resolutions to the curb. For good.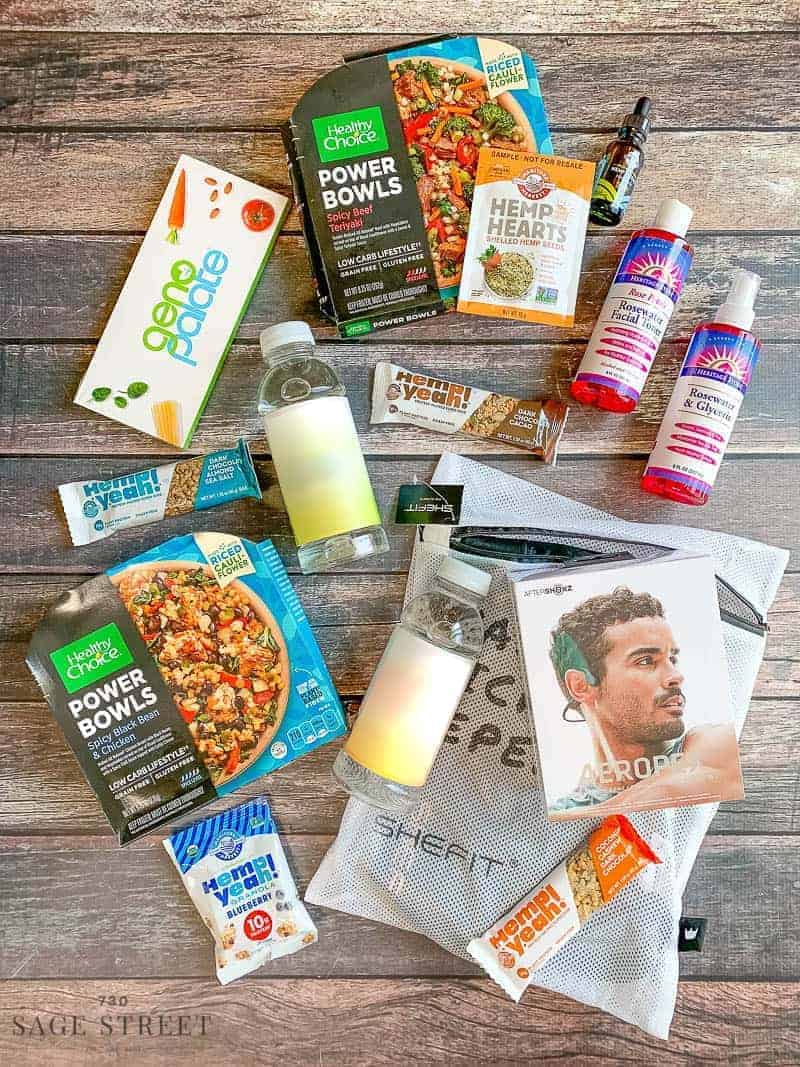 Keep reading, I'm going to tell you a little bit about each product and how it can help you achieve your wellness goals.
Ditch Resolutions – Products to Help You Be Healthier NOW
Aeropex from Aftershokz
Aeropex from Aftershokz are headphones that change the way you think about headphones. You can wear them safely where ever it is that your workout takes you because Aeropex use bone-conduction technology for open air listening of your favorite workout tunes. Traditional headphones block out all of the other noise around you making it potentially unsafe if you run on the street or workout at the gym after hours. Also, if you workout with a friend, traditional headphones mean you must either choose music or conversation. With Aeropex you can have both.
Aeropex have an 8 hour battery life, which makes them perfect for all of your daily activities, including your workout. They have an IP67 waterproof rating (which means they are waterproof down to one meter for up to 30 minutes) which means if you aren't going to let a little rain dampen your workout, your headphones won't either. Aeropex also have PremiumPitch 2.0+™ sound preservation technology which provides better sound quality and less sound leakage.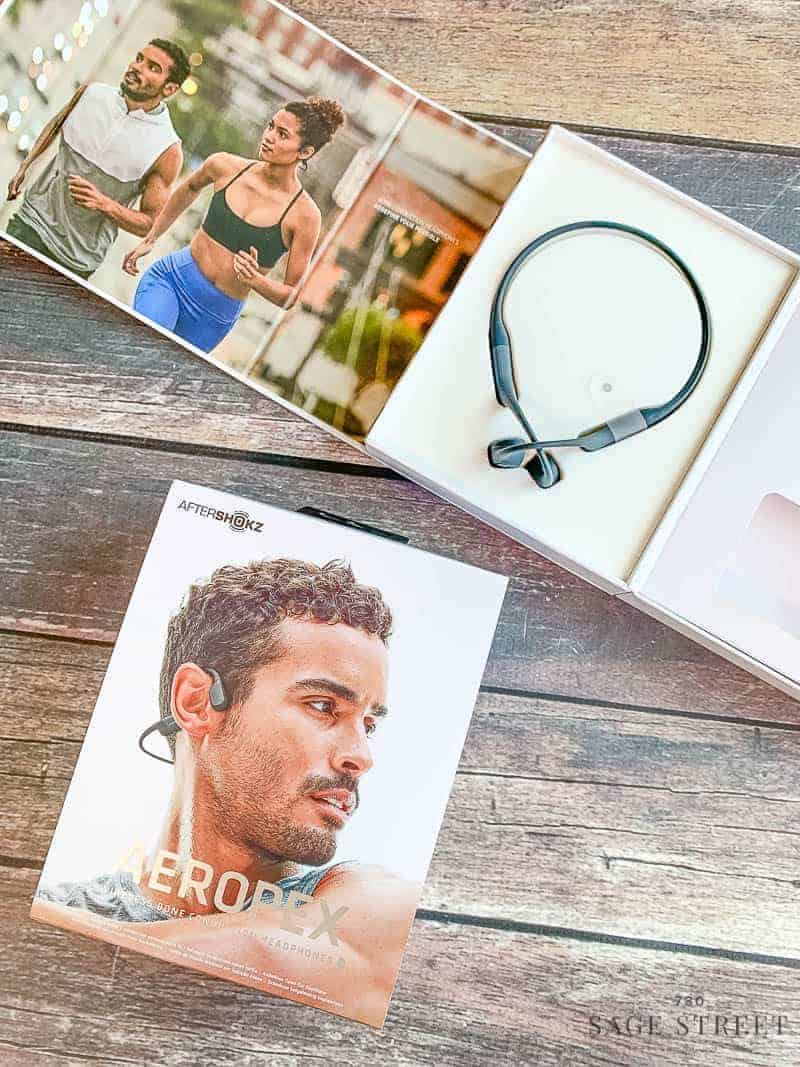 Aeropex from Aftershokz are surprisingly comfortable, and I have to admit that I was shocked that I could hear my music perfectly and still hear my family talking. The sound quality is excellent and no more workouts with one earbud in and the other one hanging out so I can hear cars coming up behind me when I am out on a run.
Aeropex can help you get fit and stay active by giving you no excuses to get out there and get moving.
For more information about Aeropex from Aftershokz visit: Bootcamp.aftershokz.com and use coupon code BOOTCAMP50 for $50 off all bundles on their website.
GenoPalate®
Have you ever wondered if the secret to a healthy body lies in your genes? Like could your DNA offer hints to what your ideal diet might be based upon your genetic makeup? It's possible thanks to a test kit from GenoPalate®. GenoPalate can help you unlock YOUR secret to healthy eating by providing a plan that is personalized for you based upon your genes.
GenoPalate helps you discover your ideal intake of 20+ nutrients and identifies 85 foods that best match the nutrition recommendations for your genetics. This can help you make smarter choices by giving you insight on knowing how and what to eat based on your own body. Diets aren't one size fits all, that's why they don't always work for everyone. GenoPalate takes the guesswork out of your diet by allowing you to focus on the foods that are the best for your genes.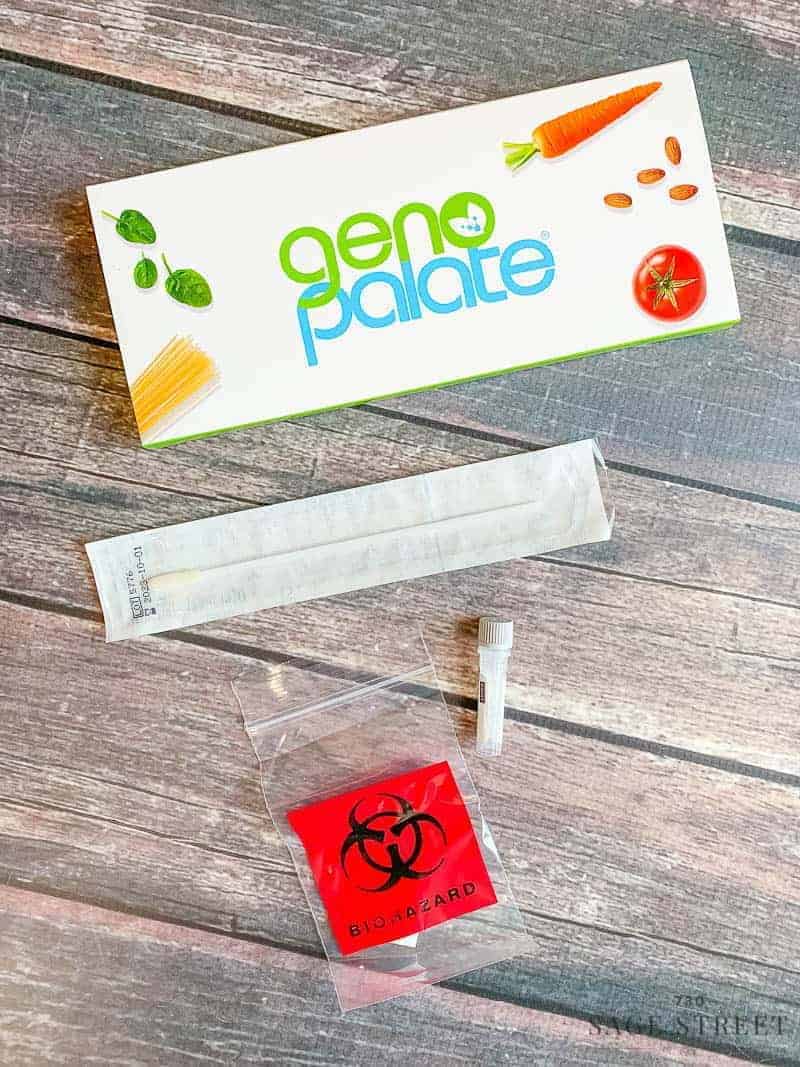 I can't wait to get my test results. The test is super easy, it's simply a cheek swab that you send into their lab and await your results. If you can know exactly how your body responds to the foods you eat, you will have an edge and can feel more confident making food and diet decisions. No more guessing, just putting your wellness efforts where you know they will pay off the best.
For more information about GenoPalate, visit their website and you can also use coupon code SAGESTREET to get $20 off your test kit!
Healthy Choice Grain Free Power Bowls
Having convenient food that actually support your wellness lifestyle and contain better-for-you ingredients is critical for sticking with a healthy eating plan. Healthy Choice Grain Free Power Bowls are the perfect addition to your routine. Not only are they convenient, they contain ingredient your body needs and delicious flavor without a whole lot of effort on your part. They contain 18-20 grams of protein per serving and 5-7 grams of fiber per bowl. They are grain-free, gluten-free and are nutrient dense.
The Healthy Choice Grain Free Power Bowls Spicy Beef Teriyaki contains braised all-natural beef and veggies served over riced cauliflower with a delicious teriyaki sauce. The Healthy Choice Grain Free Power Bowls Spicy Black Bean & Chicken contains all-natural pulled chicken breast with black beans and veggies served over riced cauliflower with a tasty spicy chili sauce.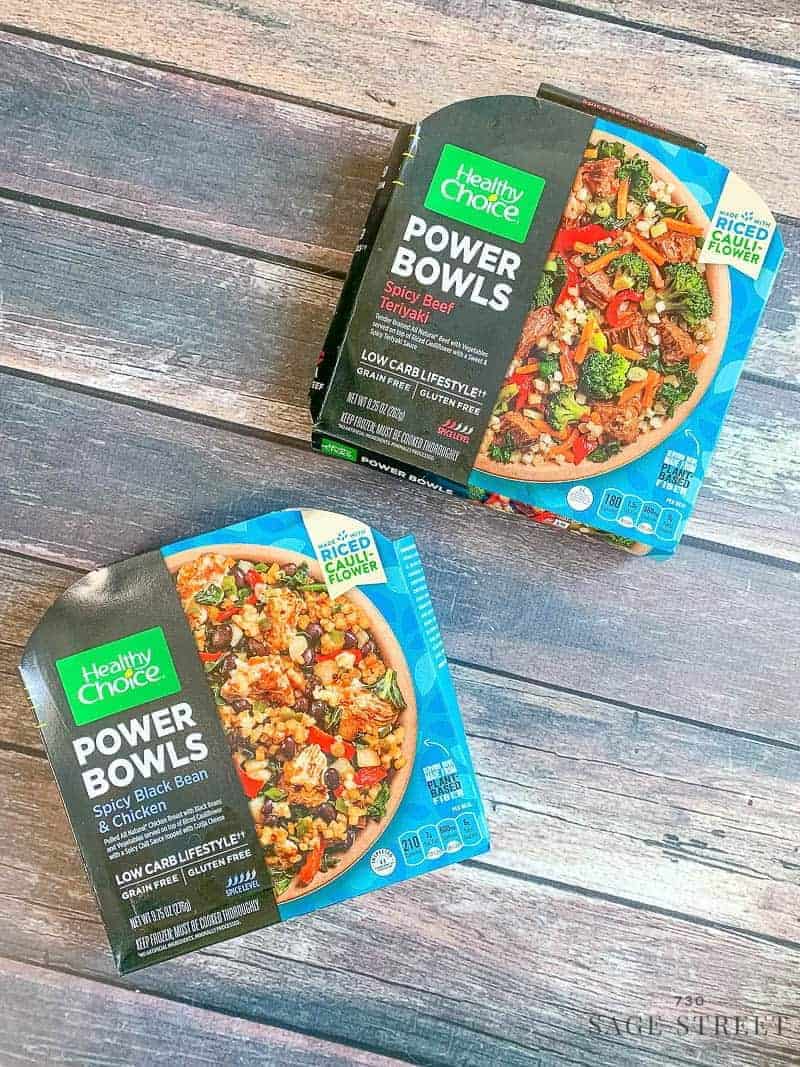 Healthy Choice Power Bowls are a great addition to a low carb diet and can really help satisfy your cravings for comfort food. You have no excuse to opt for junk, even when pressed for time because Healthy Choice pretty much does the cooking for you!
To get your Healthy Choice Power Bowls you can click here for delivery, or check out the "where to buy" page for local grocers in your area where you can pick them up yourself.
Rosewater and Rosewater Facial Toner from Heritage Store
Wellness isn't just on the inside. It's important to take care of your outside too. Your skin is the largest organ in your body, it deserves to be taken care of. Rosewater and Rosewater Facial Toner
from Heritage Store are cruelty-free and a great addition to a fuss-free beauty routine.
Rosewater can be used as a perfume or body splash that has a natural rose scent and helps uplift your spirits and boost your mood. It adds a a blast of moisture and can act as a setting spray for makeup. Rosewater Facial Toner is hydrating and lightweight. It helps cleanse your skin and provides a natural, healthy glow.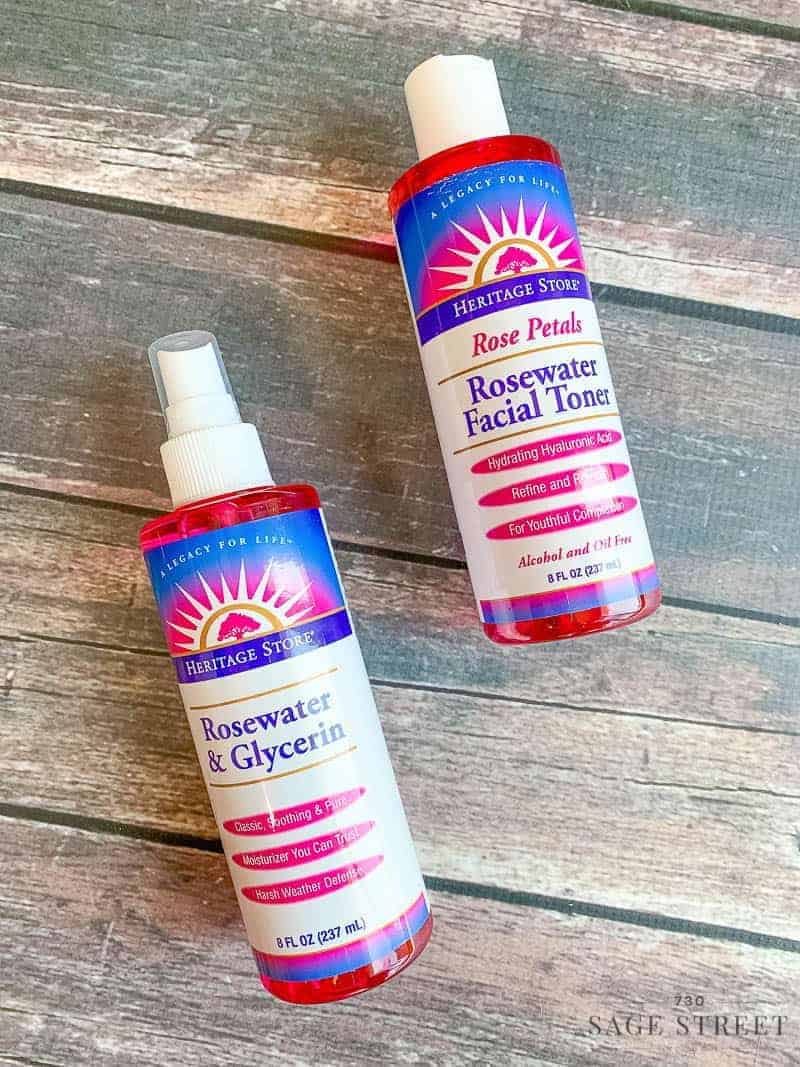 Being comfortable in your own skin and flaunting your natural beauty can really help support your wellness routine. First of all, reducing the number of chemicals and other products that you put on your skin can help you find your natural glow. And second, you save a lot of time by using Rosewater and Rosewater Facial Toner as the main part of your beauty routine. Cleanse, spray and go! No worrying about your makeup running or having to clean it all off your skin at the end of the day.
For more information visit Heritage Store on Instagram.
Manitoba Harvest Hemp Extract, Hemp Hearts, Granola and Wellness Bars
Manitoba Harvest products offer a wide variety of benefits, but they all have on thing in common – they all support your wellness goals.
Manitoba Harvest Broad Spectrum Hemp Extract with CBD Oil Drops in Peppermint helps promote balance and wellbeing. They are delicious and easy to use. The drops are THC-free, non-GMO and made with organic coconut MCT oil. They are grown in the US and are third party tested.
Manitoba Harvest Natural Hemp Hearts have 10 grams of protein and 12 grams of Omegas 3 and 6 per serving. They are vegan and gluten-free and can be sprinkled on salads, cereal or yogurt or blended into smoothies. They are super versatile.
Manitoba Harvest Hemp Yeah! Granola is packed with nutrition and organic, quality ingredients. It contains hemp seeds, pumpkin seeds an quinoa with 10 grams of plant based protein and less sugar than other granolas. It comes in three flavors: Oats & Honey, Blueberry, and Dark Chocolate.
Hemp Yeah! Wellness Bars are clean and powerful nutrition in a delicious, convenient package. They are are grain free, gluten free, dairy free, soy free, non-GMO, vegan, and kosher and contain 10 grams of plant powered protein per bar. They are grain-free, vegan and contain Omega 3 and Omega 6 in each bar as well.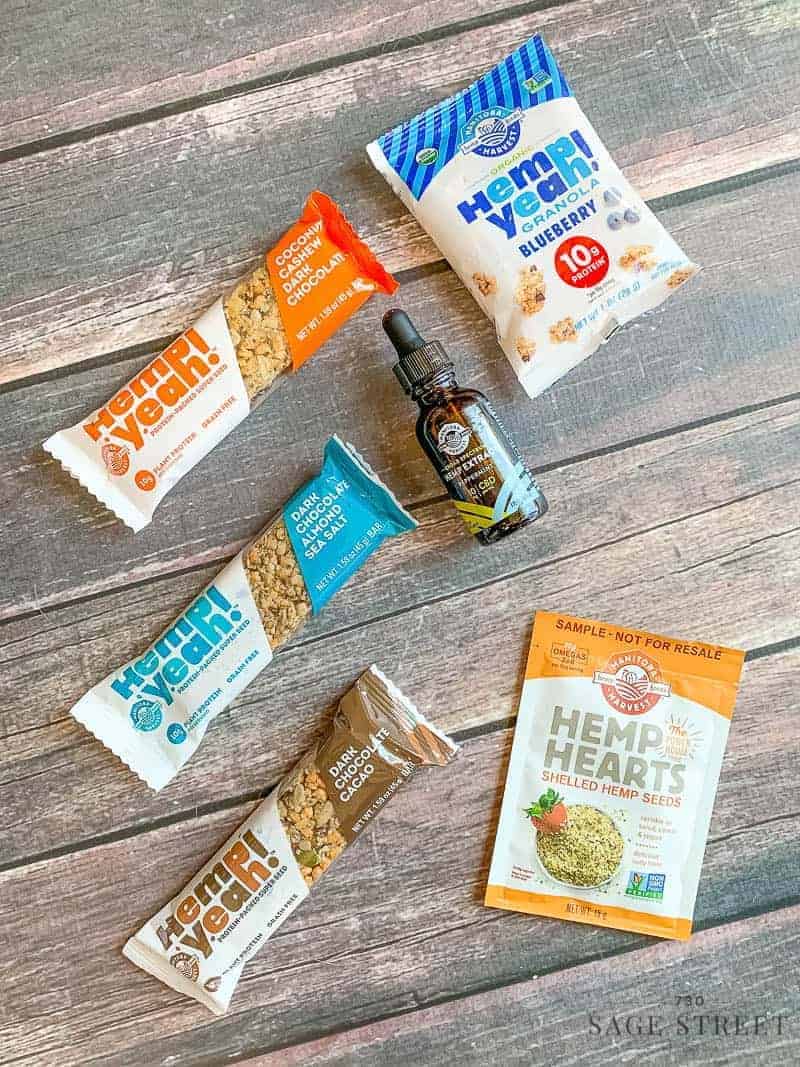 Manitoba Harvest products fill a big gap in your wellness routine – convenient healthy snacks that can be enjoyed alone or can boost other snacks to add flavor and nutrition. They taste good and the texture is super satisfying! When you snack options like these, it's much easier to stay on track.
To buy CBD oil or the other products from Manitoba Harvest you can visit their online shop. Through 11/15/19 you can save 30% on orders up to $500 with the coupon code Babblebox30.
The Ultimate Sports Bra from SHEFIT
While this is the last item on the list, it is far from the least important. In fact, for many of us, it's a critical factor in our fitness routine. Not having a supportive sports bra that can handle a workout can make or break your desire to do it again the next day. SHEFIT offers The Ultimate Sports Bra for for all shapes and sizes from A cups all the way through I cups. Their The Ultimate Bra is engineered for maximum support and offers 33% more support than leading brands.
SHEFIT also offers a high impact bra called The Flex and a low impact bra called The Real Support, so they have a wide range of options for different activities and intensities.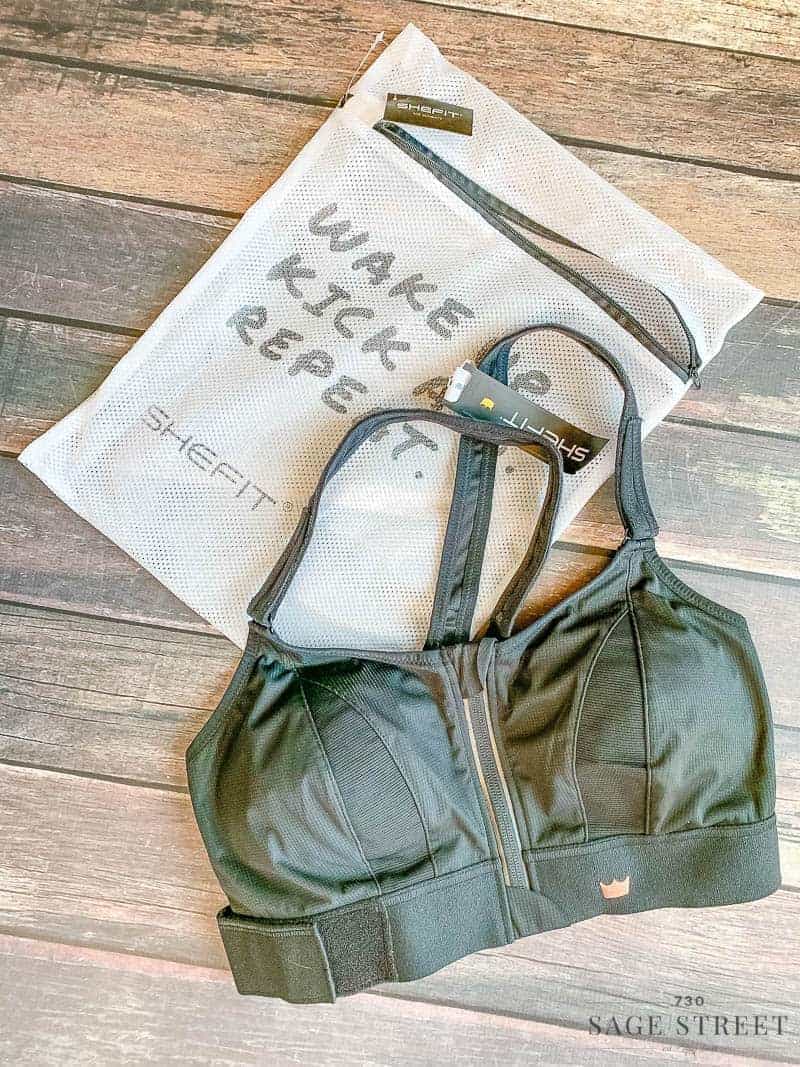 I know how hard it is to stick with a fitness routine when your sports bra doesn't fit correctly. Not only can it cause you to be self-conscious, it can actually hurt if you don't have the right support your body needs. You don't have to suffer or compromise your workout.
For more information and to find the right size and style for you visit www.shefit.com and use coupon code BABBLE10 for 10% off your order (one discount per customer).
Small Decisions, Big Changes
When it comes to your health and wellness goals, it's more about making small, consistent decisions that can add up to big changes. Finding the right products that can help compliment your lifestyle and make those decisions easier can really help you ditch resolutions and establish a year-round wellness routine. And when you follow a healthy lifestyle year-round, you can indulge a few select times without feeling like you derailed your entire plan.
Which products will be a great fit for your lifestyle?