A few years ago, adults and kids alike fell in love with banana loving Minions. And unless you've been living on Mars recently, you're probably a little bit of a fan yourself. These mischievous characters with common names barely speak English and serve evil villains, yet they have endeared themselves, somehow, into our hearts.
Our extreme love of all things Minion means another hysterical movie starring these silly little characters. Despicable Me 3 opened in theaters on June 30th and did not disappoint the Minion fans in my house. In fact, it only solidified our love of Gru's Minions.
Around here, while we do love all of the Minions, there is one in particular that we all love. And that Minion is ukulele playing, Stuart. With his one eye, and carefully combed hair (not to mention his sense of humor), he's definitely a family favorite. So, when we headed out to Toys"R"Us to check out their selection of Despicable Me 3 toys, we were super excited to see to many toys featuring our favorite Minion.
Bring Your Favorite Minion Home with Despicable Me 3 Toys
We had originally done our Minion shopping at Toys"R"Us, but they are no longer open. Thankfully you can still get your favorite Minions on Amazon.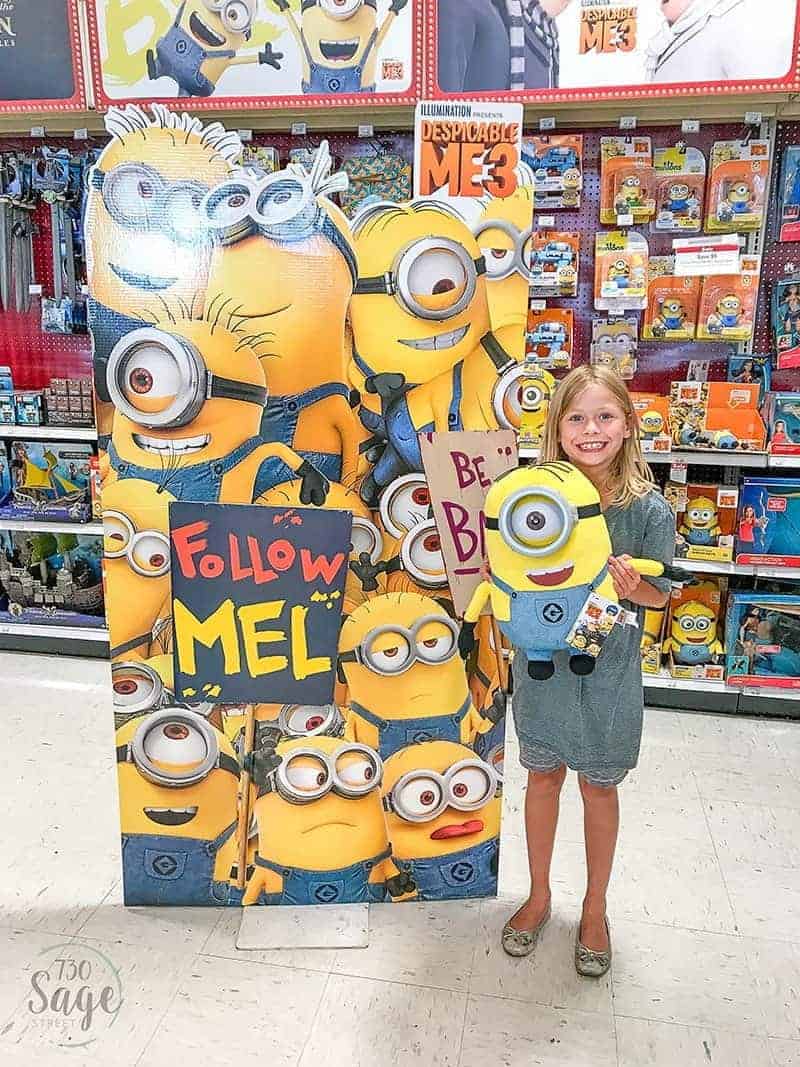 Toys"R"Us had so many different fun and colorful Despicable Me 3 toys. My daughter was drawn to the Stuart toys and especially the ones that made noise.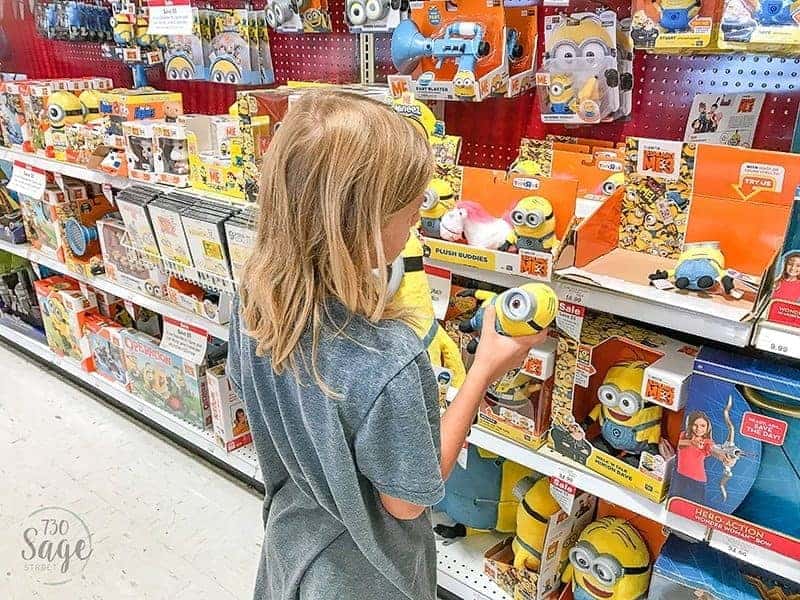 Little Stuart or big Stuart? Decisions, decisions.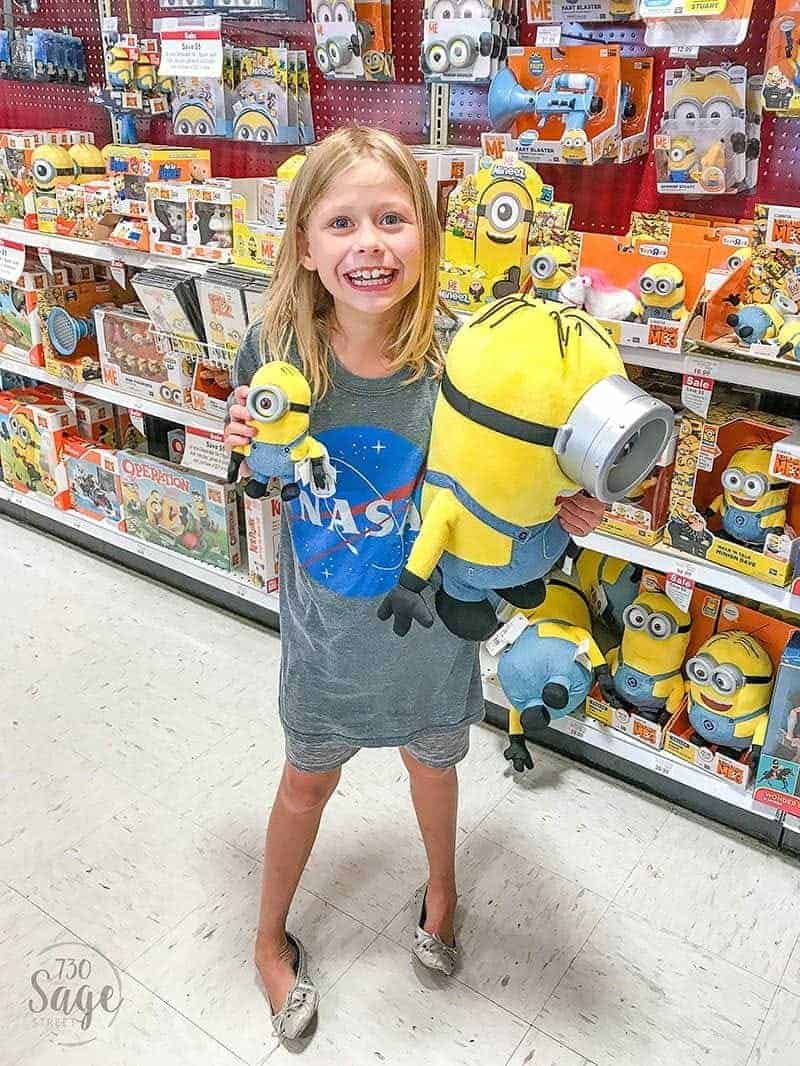 Such a silly question!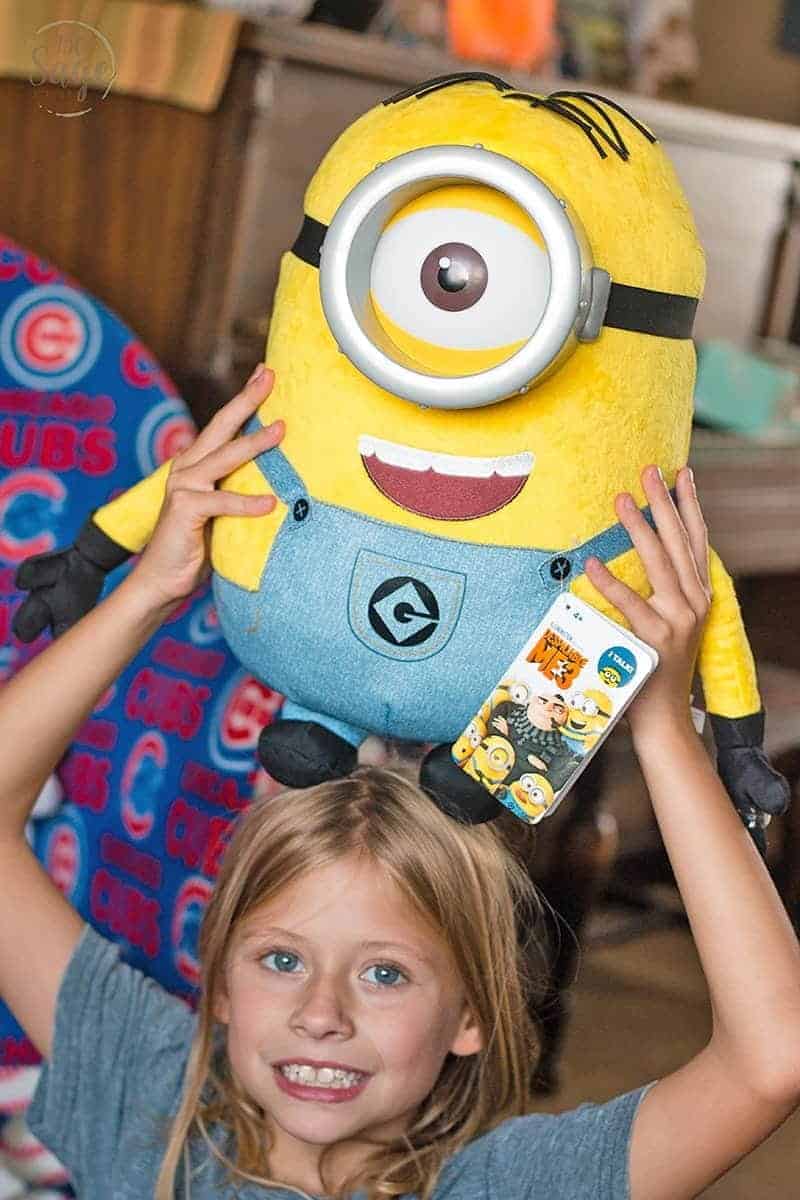 She picked out the 16″ Stuffed Talking Stuart Figure. You squeeze his hand and he has over 10 different sayings. His eye also lights up when he talks.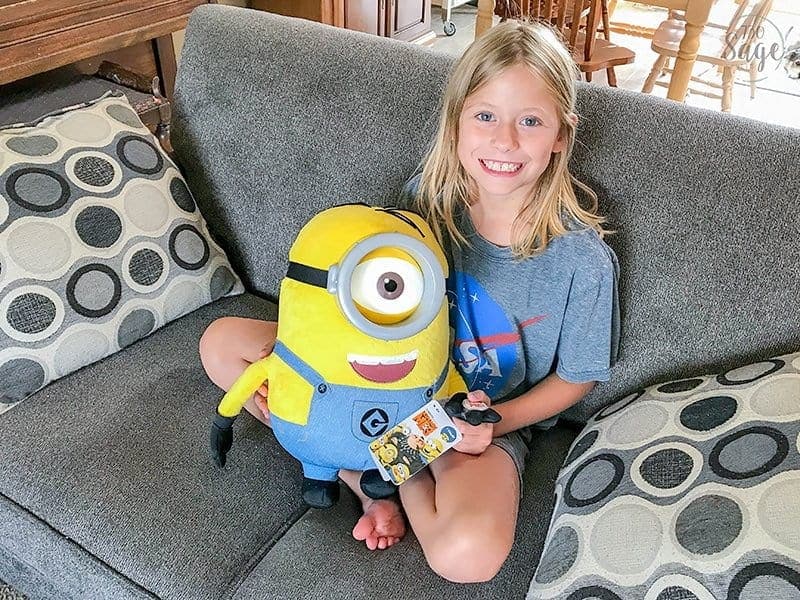 I swear she hasn't put him down!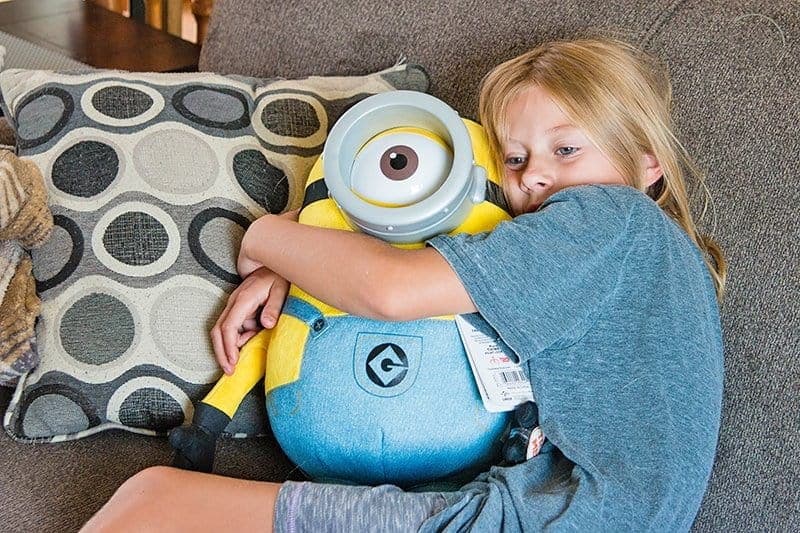 I have to admit that even after hearing all of his saying about eleventy-billion times, it's still pretty funny.
Watch the video below to hear Stuart and some of his silly sayings.
This toy is about as close as you can get to having your very own Minion!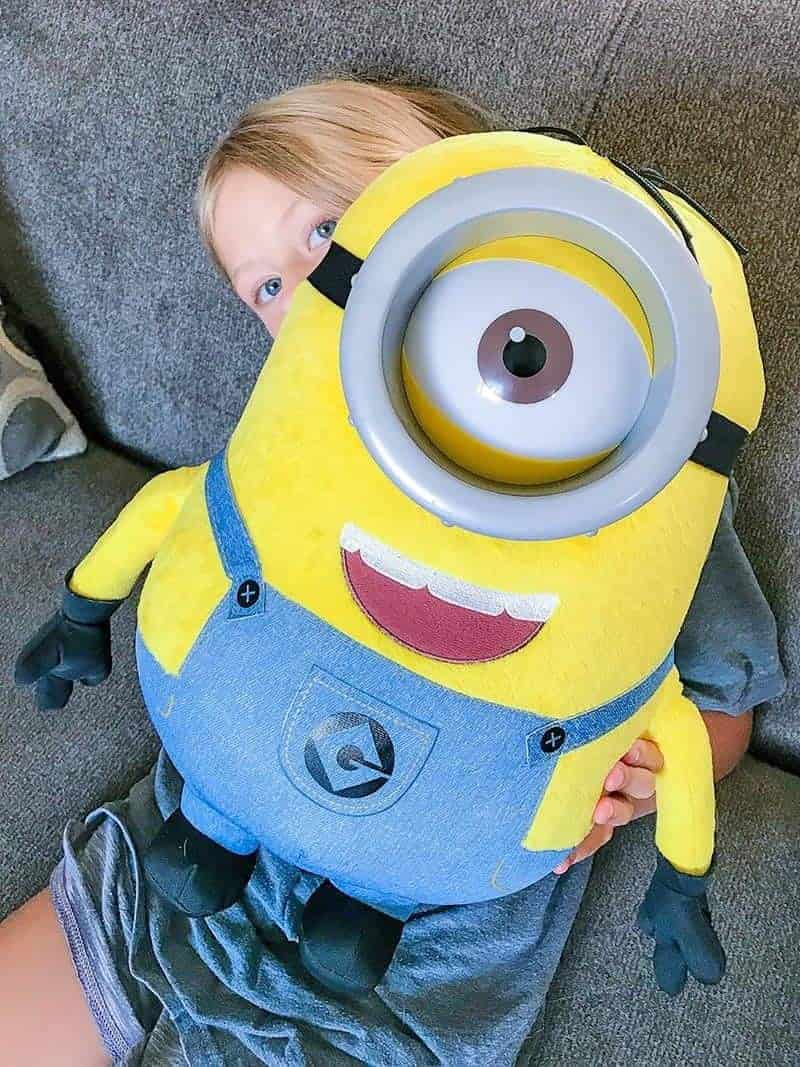 Do you have Minion fans in your house?
Which Minion is your favorite?