When it comes to having kids, you really need to have a sense of humor about things and also put aside any notions that you have that you can keep them, or your house clean. They attract dirt and messes!
But I really do think that we can learn a lot from kids. They embrace making a mess and just don't care how dirty they get.
They define #HappiMess!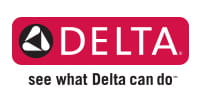 What is #HappiMess?
Exploring, playing, creating. Mess is evidence of a life well lived. And Delta Faucet makes getting clean as beautiful as getting dirty.
As parents we tend to cringe when we discover our kids decided to draw with chalk on themselves, but like the quote above says, "mess is evidence of a life well lived" and I certainly want my kids to live their lives well. Besides, cleanup really is easy with the new Delta Temp2OTM Shower Heads & Hand Showers!
About Delta Temp2OTM Technology
Take comfort in Temp2OTM Technology.

Every Delta Handshower, Showerhead, and Tub and Shower fixture with Temp2OTM Technology helps prevent water temperature surprises. An easy-to-read LED digital display and background color indicator make it clear when the water temperature is safe for you and your family.
This amazing new shower technology is convenient – allowing you to jump in the shower when it hits the perfect temperature for you. It also adds a level of safety to your shower so you no longer have to guess if the water is too hot for your kids.
Installation was super easy and it looks great in the bathroom my kids use. I love that it is adjustable so we can set it just the right angle for them. My daughter is super picky about how the water points, so this allows my son and daughter to set it exactly how they prefer.
The Temp2OTM comes in 3 different finishes: Chrome, Stainless and Venetian Bronze. The stainless was perfect for our bathroom.
The Temp2OTM also has 6 different spray options that you can change with a press of the button on the handle. The 60″ hose is stretchable to 82″ and I love that it lays flat instead of being all stiff and sticking out so your arms bump into it.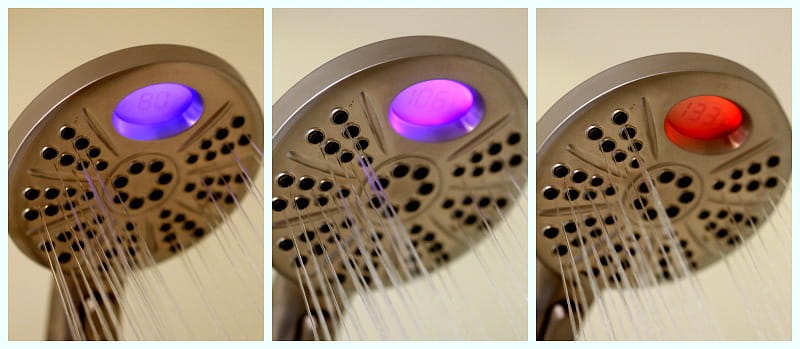 The temperature display is water powered, meaning it does not need batteries and changes automatically as the water temperature changes. This really is a must-have for families!
Why do people treat mess like it's a bad thing? It's actually the evidence of a life well lived. When you're out there making, creating, doing and playing, embrace your #HappiMess and let Delta kitchen and bath innovations help clean up so you can do it all again tomorrow.
Would the new Delta be a great fit for your family? Enter to win one below!
a Rafflecopter giveaway
Disclosure: Compensation was provided by Delta via Mode Media. The opinions expressed herein are those of the author and are not indicative of the opinions or positions of Delta.
Join our newsletter!
Subscribe to get updates and great stuff via email including subscriber-only goodies like free printables and giveaways.