Having a messy kitchen makes me twitchy.
I'm the type of person who can't walk past clutter and spills in my kitchen without cleaning it up right away. When I am cooking, I don't leave dirty stuff out and clean it up later, I clean as I go. If I am not cooking, it usually means my husband is and he is the complete opposite. Which means I cleans as he goes, constantly getting in his way.
When we have friends or family over for dinner, I am always puttering around cleaning up after people. I miss a lot of the fun because I am too busy being concerned about the potential mess left behind.
I can't help it.
Take, for example, my kitchen this morning. I know to most people my kitchen always looks clean, but this morning I walked past a bowl my daughter left on the counter no less than 10 times so far and each time it takes every ounce of willpower I have to not put it away. Thankfully the parent in me is able to overcome the obsessive urge I have to have clean counters and will make her put it in the dishwasher when she gets home. But it still makes me twitchy.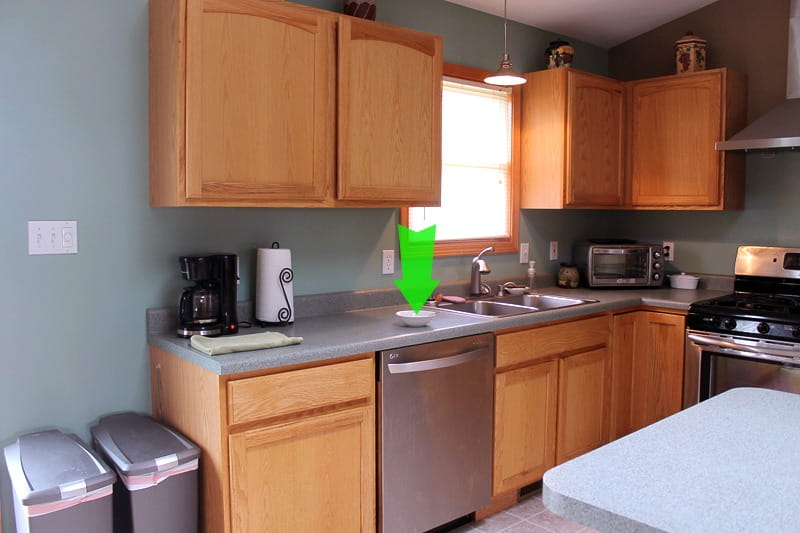 Thanks to Delta Faucet, however, I am going to start to try and embrace the messes that life brings. I spend too much time looking at the fun things in life as a chore that I miss out on the happy moments. And as one of the main influences on my children, I don't want them to miss out on a single happy moment by following my example. Those moments are priceless and can't be recreated. The mess will still be there the next day, but with Delta Faucet, cleanup is a breeze!
Delta #HappiMess
Delta believes that "exploring, playing, creating. Mess is evidence of a life well lived." And Delta Faucet wants to show us that they can help make getting clean as beautiful as getting dirty. And they want to see your messy moments!
Share a photo or video of your #HappiMess and you will be entered for a chance to win a Delta Faucet kitchen & bath prize pack valued at over $2,400.

My HappiMess
In the next couple of months I am going to be sharing with you my experiences as I embrace the Delta HappiMess challenge. I actually have a Delta Touch2O® Technology faucet in my kitchen and it's such an essential tool to help me keep my kitchen spotless.
About Delta Touch2O® Technology
When hands are messy or full, Delta Touch2O ® (pronounced Touch-Two-Oh) Technology allows users to activate the flow of water with a simple tap anywhere on the faucet spout, hub or handle, helping reduce the spread of dirt and messes from hands to the faucet.
Delta has such great innovations for kitchen & bath and in addition to their products for the kitchen and bath, they also have this great feature to help keep your family safe called Temp2O™ Technology.
About Temp2O™ Technology
Temp2O™ (pronounced Temp-Two-Oh) Technology is a digital temperature display featuring LED color indicators to signal different water temperature ranges. Giving consumers convenience and peace of mind knowing the temperature of the water flowing from their shower or bathtub spout before getting in, this new offering is available on a variety of handshowers, showerheads and tub showers.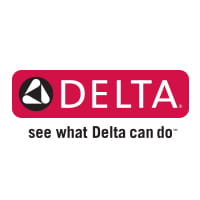 Why do people treat mess like it's a bad thing? It's actually the evidence of a life well lived. When you're out there making, creating, doing and playing, embrace your #HappiMess and let Delta kitchen and bath innovations help clean up so you can do it all again tomorrow.
Are you the type who embraces your #HappiMess, or are you like me and need to learn to relax a little bit so you can enjoy a life well-lived?
Disclosure: Compensation was provided by Delta via Mode Media. The opinions expressed herein are those of the author and are not indicative of the opinions or positions of Delta.