Have you ever walked into a home improvement store knowing you needed or wanted to change something in your home but feel overwhelmed by all the available choices?
Even if you know what your decorating style is, it can still be difficult to choose under fluorescent lights inside a big giant store without being able to visually compare it to your own home. Sometimes the decision is so difficult, it's easier to just leave without changing anything.
Delta Faucet is changing the way you shop for kitchen and bathroom faucets with their interactive digital discovery tools.
Inspired Living by Delta Faucet
If someone asked me what my "style" is I would be hard to describe it and define myself. I know what I like and what I don't like and generally I have eclectic tastes. I enjoy design styles from many different genres and I like to explore mixing them together. It actually makes it more difficult to select home decor and accessories because it's not just about the style of the single element, it's about how the style works with the other styles I have in my home.
Whether you are like me and enjoy a wide variety of styles, are more specific to a particular style, or have absolutely no idea what you like, Delta has tools that can help you pick the right pieces for your home.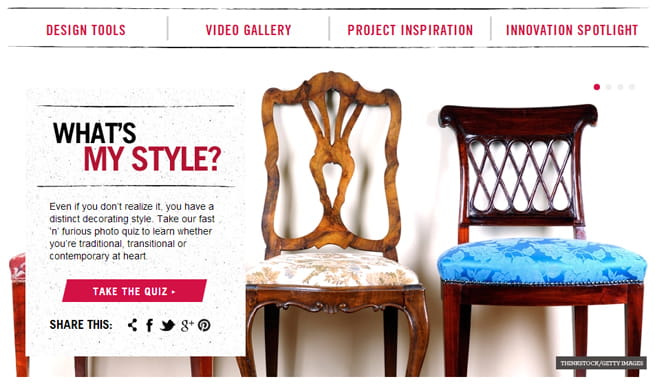 Your Style: Decoded
Wondering what your style is? Take this fun 5 question quiz to find out!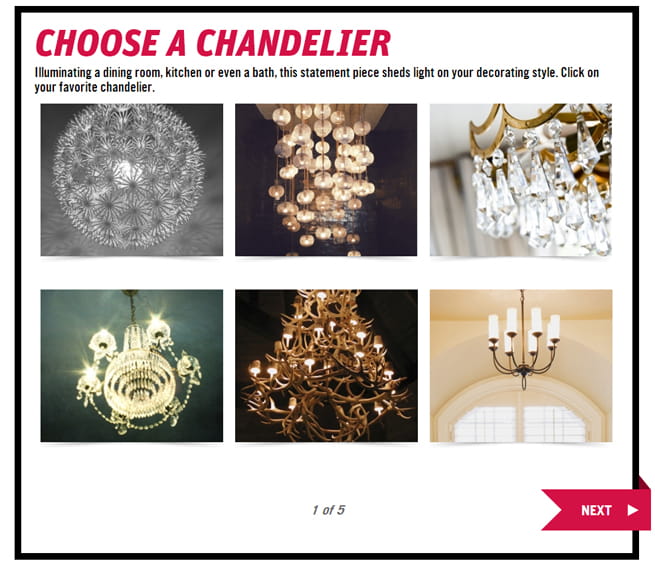 This quiz asks general questions about your taste preferences. It's fun to take and I was surprised that the result ended up being very accurate for me.
The description of the transitional style nailed my style personality. I couldn't have come up with a better description myself!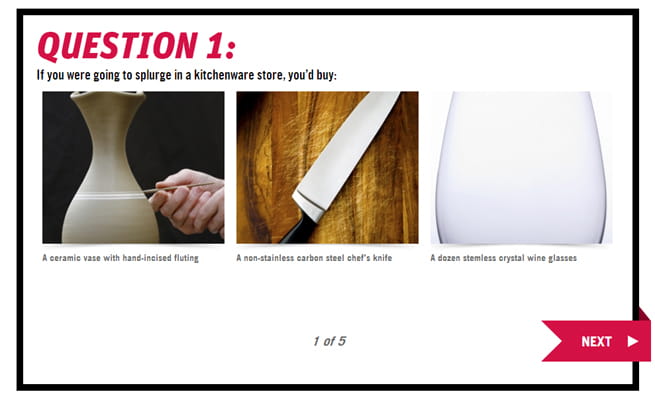 This quiz asks specifically about your kitchen. Some of the questions I wanted to answer "none of the above" to one or two of them, but I selected the best of the 3 in those cases and found the results of this quiz to be quite accurate as well.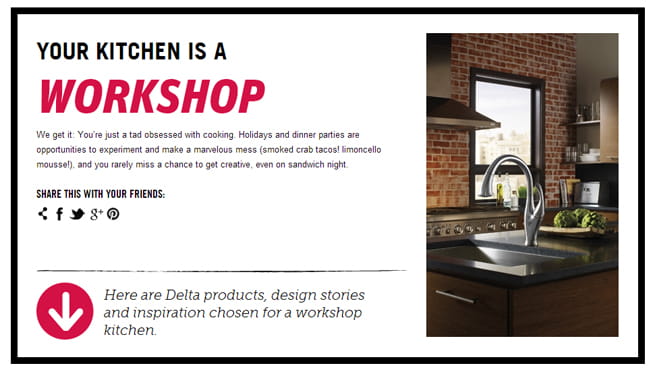 I believe in function over all else in my kitchen. I like it to be easy to clean yet combine the different styles to create that transitional look mentioned above.
Faucet Selection
Using the Inspired Living tools from Delta helped me select the perfect faucet for my kitchen. It really helped me narrow down the choices so it wasn't too daunting or too complicated. It accurately reflected my personality and tastes.
The faucet I selected is the Lewiston Single Handle Pull-Out Kitchen Faucet with Touch2O® Technology. This faucet had the look and feel and the function I want and need in a new kitchen faucet and has an awesome feature called Touch2O® Technology which makes you faucet smarter.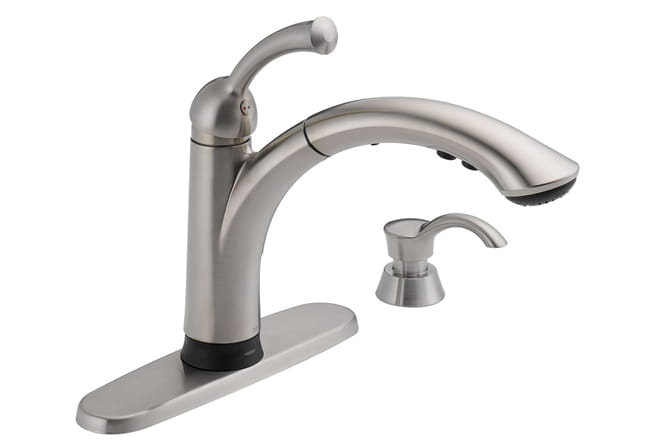 About Touch2O® Technology:
Precisely in tune with Every Touch

Experience the precise control of Delta® Touch2O Technology. Simply tap anywhere on the spout or handle of the faucet with your hand, wrist or forearm to start and stop the flow of water.
I can't tell you how many times we leave the water running because our hands are full of mess and we don't want to touch the handle. I can't wait to try this faucet! Our water bills are one of our highest expenses each monthly, so conserving water is a great feature. Also, as a clean freak, I think it will help keep my faucet looking shiny and new without as much elbow grease!
In the coming weeks I will be showing you more about the Delta Faucet I selected, more insight into my kitchen and my style and share with you the big reveal after the new faucet is installed.
Delta Touch2O Technology for your kitchen and bathroom is precisely in tune with your every touch. Take the quiz to learn which faucet style best describes you at deltafaucet.com
Disclosure: Compensation was provided by Delta via Glam Media.  The opinions expressed herein are those of the author and are not indicative of the opinions or positions of Delta.
Join our newsletter!
Subscribe to get updates and great stuff via email including subscriber-only goodies like free printables and giveaways.