She is nothing if not persistent.
Her first letter was here: Letter to Santa.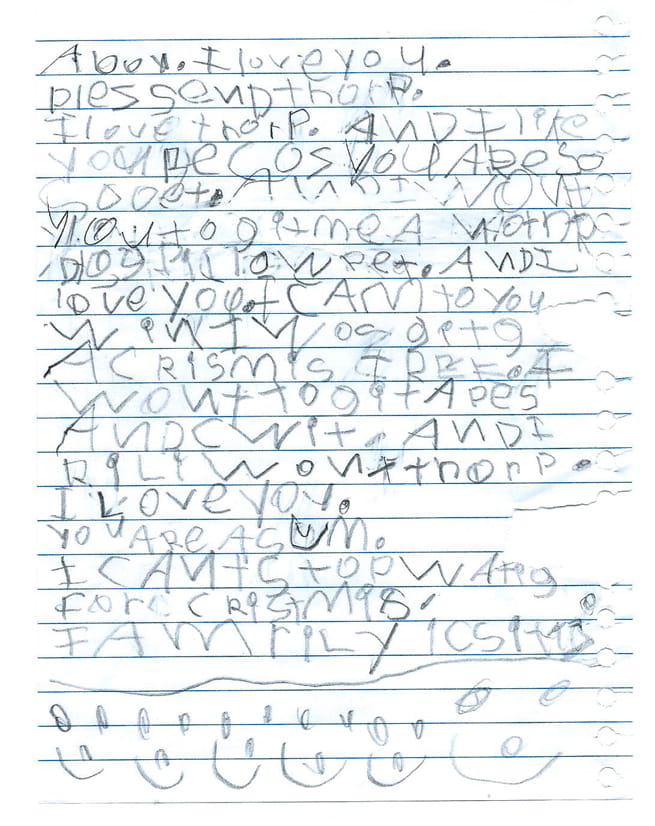 Translation
Abby.
I love you.
Please send Thorpe.
I love Thorpe and I like you because you are so sweet.
And I want you to get me another dog Pillow Pet.
And I love you.
I came to you when I was getting a Christmas Tree.
I want to get a *can't decifer*.
And I really want Thorpe.
I love you.
You are awesome.
I can't stop waiting for Christmas.
I am really excited.
Join our newsletter!
Subscribe to get updates and great stuff via email including subscriber-only goodies like free printables and giveaways.