Thank you WordFire Press for sponsoring this post. Be sure to check out and pre-order Danielle: Chronicles of a Superheroine here!
My daughter watches the TV show Supergirl and dreams of one day being the first person to be able to fly – without machinery or wings. She watches a documentary about Mars and is convinced she will be the first person to visit. She sees commercials for children's hospitals and talks about discovering cures for all of the sick children. Ads for running water and schools for children in third world countries inspire her to want to help.
There really is no shortage of both compassion and inspiration in hear heart, and as a parent, I want to do everything in my power to not only encourage her but empower her to do everything she dreams of doing to change the world.
10 year olds hear the phrase "when you are older" a lot. I say it to her all the time, probably more than I realize. And, sure, there are a lot of things that must wait until she is older. But must she really wait until she is older to change the world?
Genius is one percent inspiration and ninety-nine percent perspiration. ~Thomas Edison
Thomas Edison, undoubtedly one of America's greatest inventors, states that if you work hard enough at something, you can achieve it. Essentially, if you can dream it, and are willing to put in the effort, you can make it happen.
Which is a pretty amazing attitude to have and to pass on to a young girl.
But it's one thing to tell my daughter that she can achieve what she sets her mind to. And another to have a living, breathing, example of it. Or at least the story of someone who can serve as an example.
Which is why I am super excited to have a sneak peak at an upcoming new novel from Wordfire Press, Danielle, Chronicles of a Superheroine by author, inventor, and futurist Ray Kurzweil.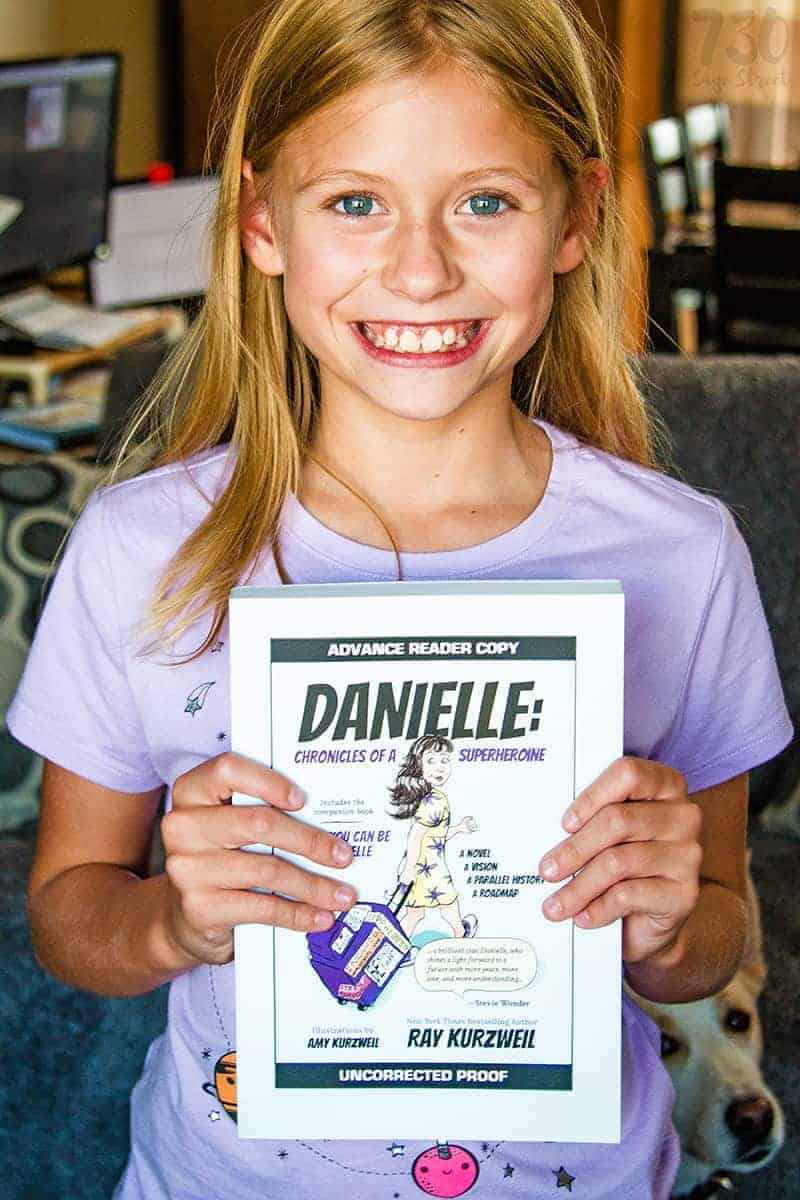 Danielle, Chronicles of a Superheroine
Danielle is a clever girl who uses her smarts and advancing technology to solve some of the world's biggest challenges. Her journey is hopeful and encouraging, and the perfect example for your young girls (and boys) with a passion for science and technology and a heart for people. The book comes with two companion books (How You Can Be a Danielle, and A Chronicle Of Ideas) that offer additional ways to experience the story.
Companion Books
How You Can Be a Danielle
See how you can turn your ideas into real-world action in this companion digital guide.
A Chronicle Of Ideas
Learn about the real-life leaders Danielle meets and the big ideas she explores in this companion e-book.
As we read through the book, my daughter has come up with a list that identifies some of the key issues she thinks are important with regards to world health. She hopes to be inspired by the book to develop an action plan to help her implement change and provide cures.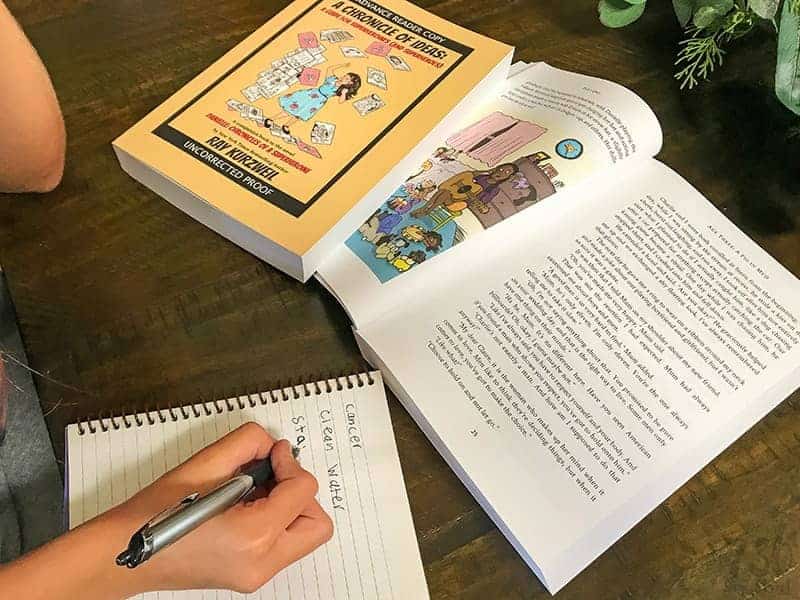 Below is her "brainstorm" list of key issues that she feels are important world health topics that can solved with science and technology, and whole lot of passion for helping people.
Cancer
Clean water
Starvation
Diabetes
Gastroparesis
Gastroparesis is maybe not a worldwide issue, but the mom of one of my daughter's friends suffers with the disease and so she would love to be involved in helping to find a cure.
We will back in a few weeks to follow up as we get further into the book and explore some action items to help her achieve her goals.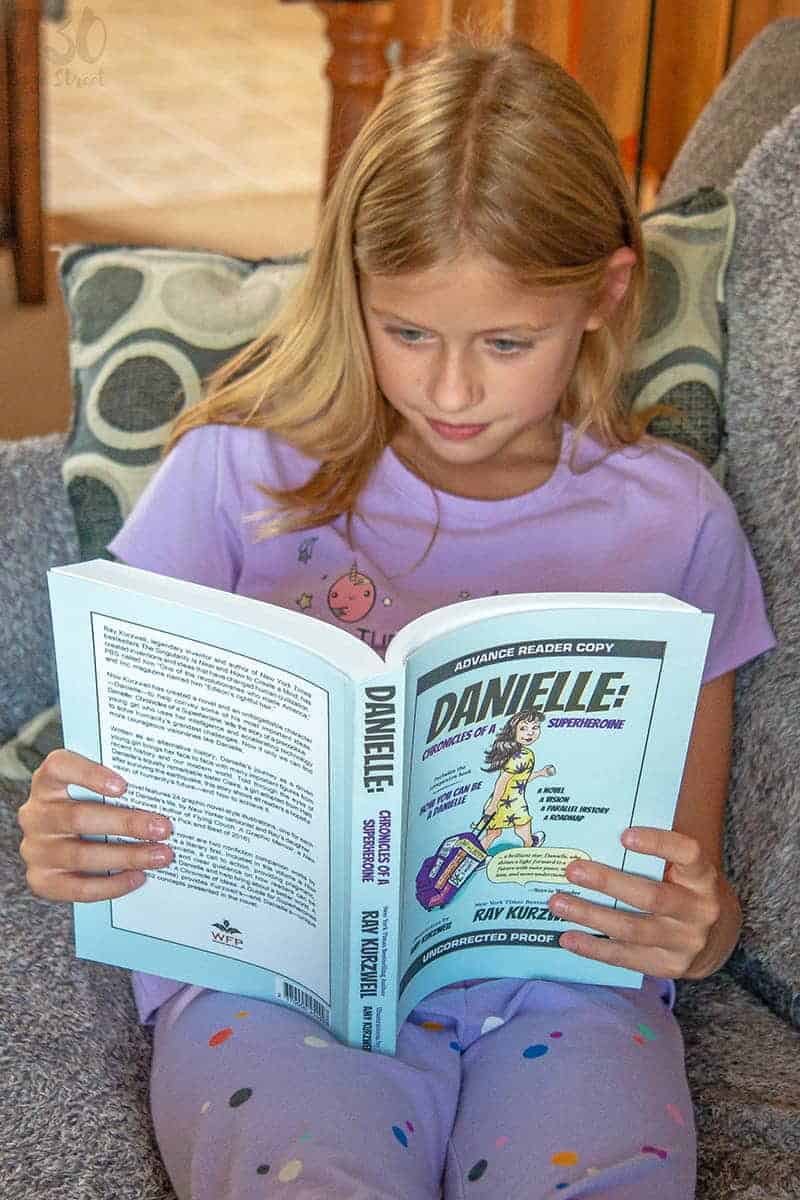 Danielle: Chronicles of a Superheroine will be available and ready to ship in January of 2019.
Read the next article in the series here: Turning Inspiration into Empowerment
I was selected for this opportunity as a member of CLEVER and the content and opinions expressed here are all my own.