Becoming a dance fitness instructor is not as easy as completing an online class. It also requires more than memorizing a couple of routines.
New styles of dance fitness programs appear every year, and as fitness professionals expand their business, they want their instructors to represent the brand professionally and consistently.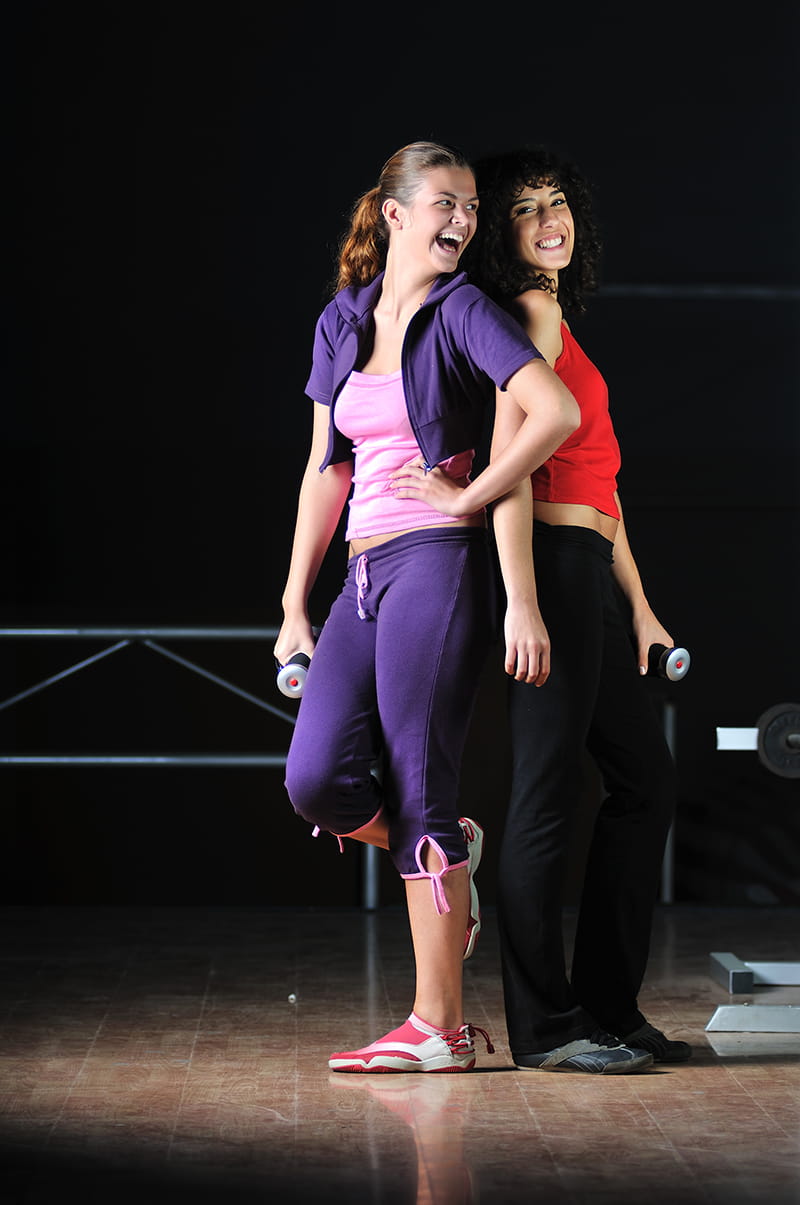 Get in shape
To be able to lead classes, instructors need to be fit enough to talk or even yell during a class. To reach that level of fitness, physical training beyond everyday classes may be necessary. Of course, diet also will play a big part in reaching optimum fitness.
There are many contradictory sources for nutrition advice. It would seem obvious that a plant-based, whole food diet would be best for most Americans, but people love to eat meat and dairy. With that in mind, those wishing to optimize their aerobic fitness should at least increase the percentage of fruit and vegetables they consume to reduce intake of meat and dairy.
Exercising regularly requires more than the average about of calories for individuals to perform well, says August McLaughlin of Livestrong.com.
Although government agencies have a history of being influenced by the meat and dairy industries, recently the Agriculture and Health and Human Services Departments updated guidelines telling Americans to cut back on meat, chicken and eggs.
To be an effective dance instructor, individuals must strike a balance between healthy eating and exercise. It is counterproductive to eat poorly and make up for it by overexercising.
Start locally
Usually, people who want to become dance fitness instructors are students first. They enjoy taking classes and reach a point at which the class is no longer challenging because their level of fitness has exceeded that of the other students.
To become an instructor at a local gym or studio, owners normally want candidates to become certified in the specific dance fitness style taught at the facility. Bombay Jam provides dance fitness certification training for instructors so they can teach Bollywood fitness routines.
After completing local certification, a new instructor can start leading classes at the gym where she is a member. This is a natural progression and probably much easier than moving directly to opening a franchise or completely new business.
The economic outlook for fitness instructors is projected to grow 8 percent, which is about the same rate as all occupations in the United States, according to the U.S. Department of Labor. The median pay for an instructor was $36,000 in 2014.
Starting a business
Some gyms and studios encourage their instructors to pursue national certification. The Aerobics and Fitness Association of America provides group exercise certification that gives dance fitness professionals instruction about choreography, nutrition, physiology and business strategies. The certification can be completed online.
Boutique fitness studios are a growing part of the industry, says Vivian Giang of Fundera. It does not take much to rent a one-room space for a studio. Dance studios don't need expensive equipment, and a little advertising and word-of-mouth can be enough to get a business going.
Small studios are common in large metropolitan areas, so the trick to standing out can come down to convenience and specialization, according to a recent Associated Press article. If there is a yoga studio on every block, a new Bollyhood dance studio convenient for commuters has a great chance of taking off because it's offering something different.
Specialized fitness certification can be a great selling point for boutique studios. It lets potential members know the instructors are properly trained to lead classes. After all, anyone can open a gym and put some rowing machines in it. Studios that offer members expert instruction and guidance can not only attract more business they also are more likely to retain it.
Although opening a new studio can be scary, the right lease, insurance and pricing model can help owners focus on providing quality service, says Aaron Werner of Fit and Legal. Offering a free, one-week-trial membership to get people in the studio initially can be a good move. As the studio gains momentum, it is best to charge enough per day to make a long-term membership economically attractive to members.
Down the road
Eventually, studio owners want to expand to other locations and build on their successful business model. Again, certifying instructors to maintain high standards and consistency can be a great way to keep things running smoothly. A small-business owner cannot be at all her studios all day, every day. A formal training program for instructors and staff can be a great foundation for success.
Local and national training programs can provide ongoing education by offering re-certification and new information. New trends in exercise and nutrition appear every year, so it's best for instructors to keep up.
Join our newsletter!
Subscribe to get updates and great stuff via email including subscriber-only goodies like free printables and giveaways.