We have a 2,400 square foot house.
It has a rectangular footprint and is split into 2 levels, both being almost identical in footprint. The house is at least twice as long as it is wide.
This makes in-home Wi-Fi a bit of a challenge.
We can't just place the router directly in the center of the house embedded in the lower level ceiling. Well, we could, and I'm sure my husband is up for the challenge, but, um, no.
No matter where we seemed to put it, our router couldn't quite send a strong enough Wi-Fi signal to cover the whole house. So last year we got a secondary router and depending upon where we were in the house we would have to switch our Wi-Fi over to the other router. Lately our secondary router hasn't been working and we had been looking for a more affordable solution to extending the Wi-Fi coverage in our house.
We found a solution with the D-Link Wireless Range Extender!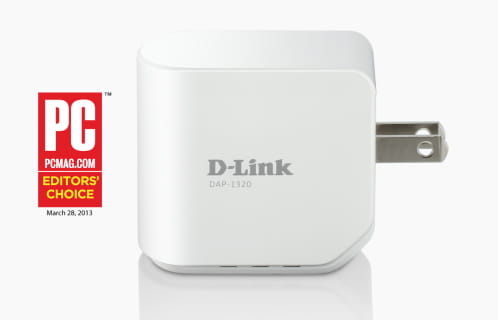 About the D-Link Wireless Range Extender DAP-1320:
The Wireless Range Extender (DAP-1320) extends your existing wireless network coverage with the push of a button, delivering up to 300Mbps for whole-home coverage. Ideal for hard-to-reach areas like basements, upstairs bedrooms or outdoor areas, the compact Wireless Range Extender gives you performance where you need it most. Simply plug the DAP-1320 into a wall socket within range of your current wireless signal, and instantly expand your home network to the furthest corners of your home.
The D-Link Wireless Range Extender could not be easier to install & setup. It plugs right into an electrical outlet, it is discrete and small. You connect the unit to your router with a push of a button. You can be up and running literally within about a minute. Then you simply select the D-Link unit in your Wi-Fi settings on your computer or mobile device, enter the provided password and surf to your hearts content.
I put the extender in our hallway on our main floor. Our router is on our lower level on one end of house and we generally have trouble getting a signal upstairs on the other end. You can see the unit on the right side of the hallway just above and across from Toby the dog.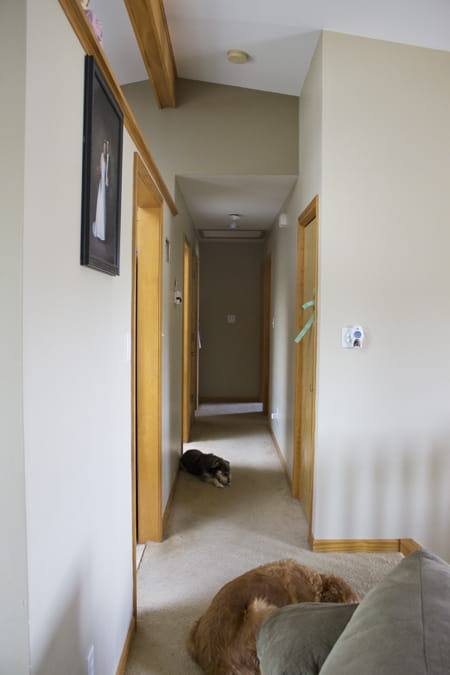 It sticks out a little bit but so far no one has bumped it loose.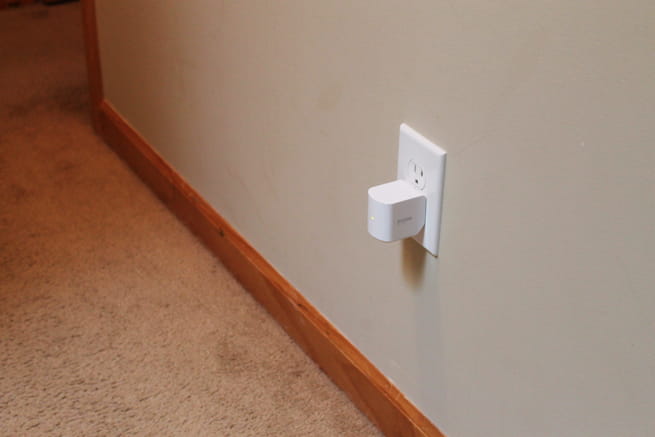 And the bottom line is that it works.
Now, no matter where we are in the house we usually have a full Wi-Fi signal – we just have to select the main router or the D-Link extended in your Wi-Fi settings.
The D-Link Wireless Range Extender is affordable too. It's only $39.99 on Amazon.com.
Do you find that your Wi-Fi signal is weak in certain areas of your home?
Have you considered a Wi-Fi extender?
Join our newsletter!
Subscribe to get updates and great stuff via email including subscriber-only goodies like free printables and giveaways.