When I got a new bike last summer, I didn't stop to consider what I would do in the winter. I just assumed that I would have to use my treadmill once the cold weather hit. I live in Indiana and the only people you see riding bikes in the snow and cold are people who just simply don't have any other means of transportation. You don't find people cycling in the cold on purpose, just for the sake of exercise. That's just crazy. In the winter you stay inside where it's warm to exercise.
Isn't she purdy?
But I soon learned that they recommend getting an "indoor" tire for use on the trainer so you don't wear out your road tire. That idea did not appeal to me – having to take off the back tire on a bike is not an easy task. Ain't nobody got time for that.
So I thought to myself, "self, why not ride in the cold?" No, I don't actually refer to myself as "self", I prefer "great and powerful ninja warrior" but that's kind of long to type out. Wait.
Anyhow, I got this crazy idea that I could go cycling in the cold instead of the hassle of having to change out my bike tire. But clearly I was going to need the right gear because I happen to be attached (literally and figuratively) to all of my body parts and while some parts could be smaller – hips, I'm talking to you – frostbite doesn't sound like fun.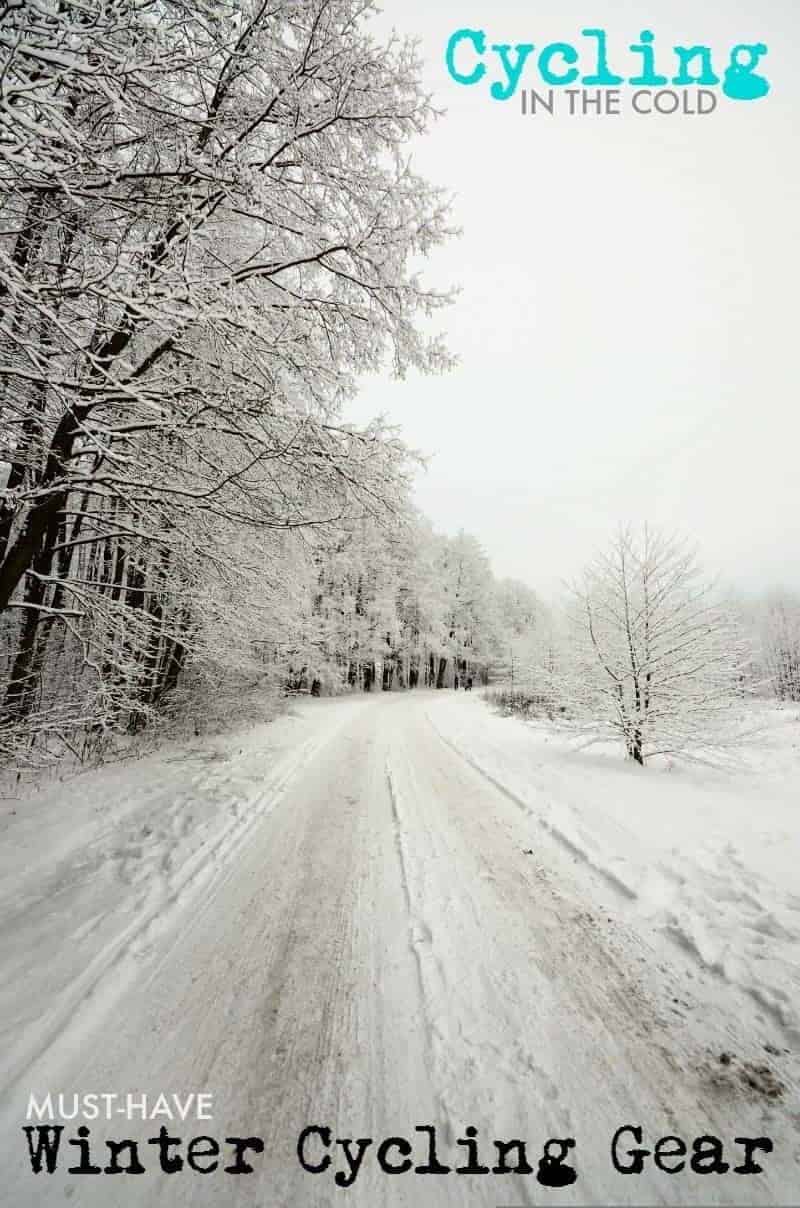 There was a part of me that thought (and still thinks) that I'm a bit crazy for doing it when I could be inside where it's warm, but there is something about doing something that people think is weird that motivates me.
Someone who goes cycling in the cold is a renegade and super cool. Maybe a little tiny bit crazy, but one thing is for sure, crazy ain't boring!
Getting all of the necessary gear for cycling in the cold turned out to cost about as much as it would have to buy a decent indoor trainer and a new wheel, but there are some benefits to cycling in the cold. According to MindBodyGreen, cold weather workouts burn more calories, increase endurance performance, help fight Seasonal Affective Disorder and are invigorating and energizing.
I read a lot of articles (well like all 4 of them) about cycling in the cold in order to figure out exactly what I needed to get for me and my bike to make sure I was ready to brave winter cycling. Then I went shopping!
Cycling in the Cold – Must-Have Winter Cycling Gear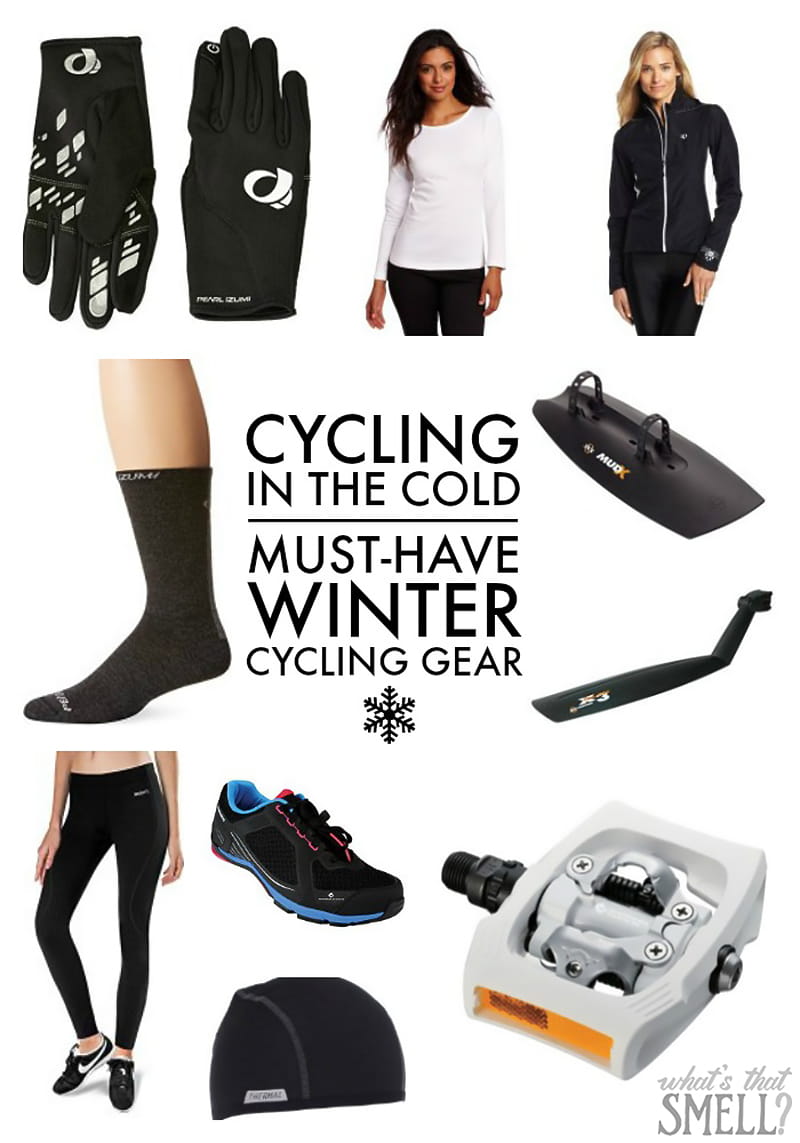 Clipless Pedals
Cycling Shoes
Cycling Pants
Cycling Jacket
Bike Fenders
Cycling Hat
Cycling Gloves
Cycling Socks
Moisture Wicking Shirt
When it comes to cycling in the cold, the key is to be prepared. Your fingers and your toes will require the most careful attention when it comes to selecting the appropriate gear but you also may want to consider a few extra safety tools just in case because being stranded with a flat tire or other issue in the cold is just not any fun.
Cycling in the cold is challenging, but it's also fun and exhilarating. Much like driving in the snow, you have to be a bit more careful, but it's worth it. When you finish your ride, not only will you feel like you got a great workout, you will feel a sense of accomplishment over having tackled something most people don't do.