There are some times when selecting a Christmas gift for someone goes beyond their wish list.
When you want to give them something unique that has great meaning for you and for the recipient.
My nephew Koree is currently in boot camp for the US Navy. He graduates a week or so after Christmas and I wanted to get him something that not only stands for how proud we are of him, but something that acknowledges his courage and commitment.
I will always remember him as this cute little boy: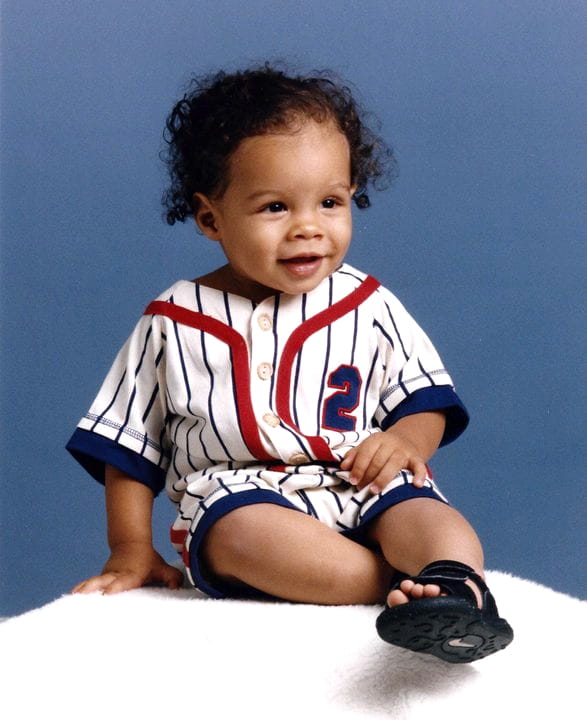 But the reality is that he has grown into a handsome and amazing young man:
When Jasmine from bama+ry, a custom jewelry shop on etsy, reached out to me about her work, I knew I had found the perfect gift for him.
I encourage you to read Jasmine's fully story on her About page, but below gives you a brief description of her work:
Everything in my shop is done by my two hands. The process of pounding metal, of positioning letters just so in order to string them into words and phrases, names and places. These are things that mean something to me, or in the case of custom work, to the wearer. In this way, I am making something much more than jewelry.
She puts a piece of herself into each and every custom item.
And it shows.
Loud and clear.
From the packaging to the necklace itself.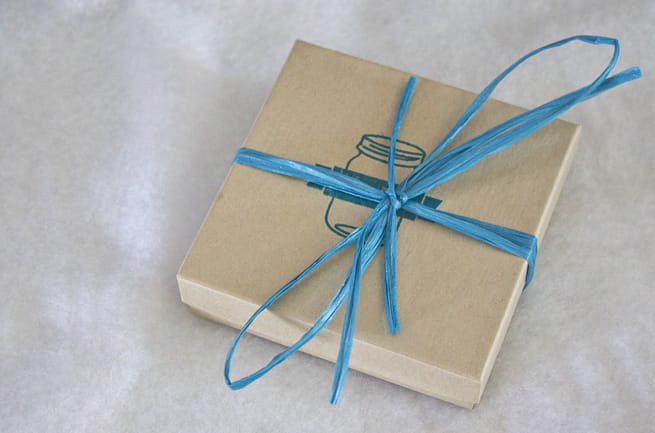 I had asked her to try and include the Navy core values of Honor, Courage and Commitment, and an anchor to signify his service in the Navy.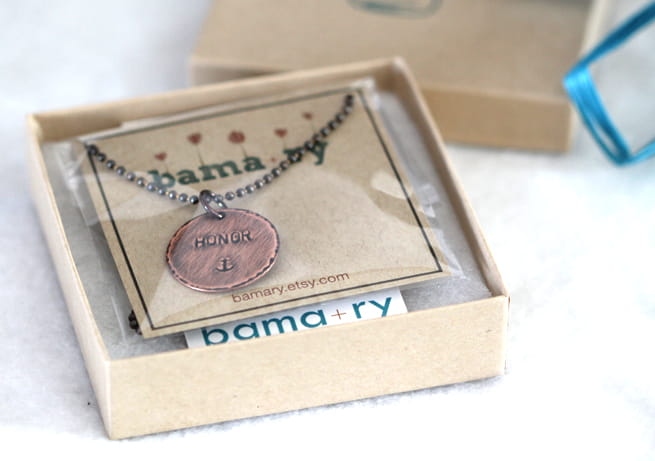 It was a lot to fit on there so I suggested just the word "honor."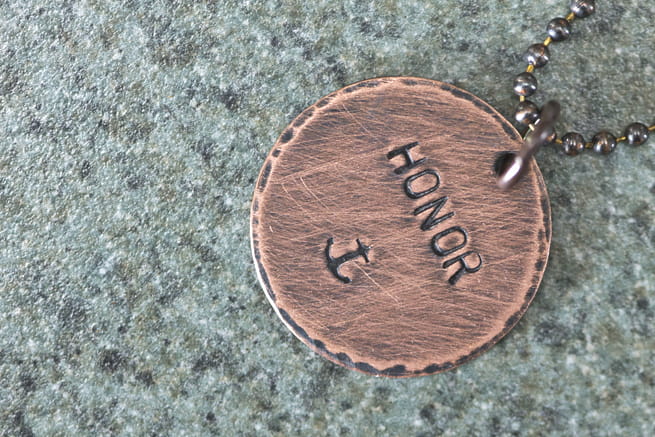 I squealed when I opened the package.
It is just what I envisioned!
If you are interested in a custom jewelry piece from bama+ry, and intend it as a gift, you have until December 14th to get your order in.
You won't be disappointed!
Note: I received the product shown to facilitate my review. Opinions are my own.
Join our newsletter!
Subscribe to get updates and great stuff via email including subscriber-only goodies like free printables and giveaways.