eBay is offering you the opportunity to Curate a Collection for a Cause, and a chance to WIN! eBay will donate $1 to March of Dimes (up to $25,000) for each newly created Collection. PLUS, one lucky eBay user will win a $5,000 eBay shopping spree.
Keep reading for more information about how to create an eBay collection and how to enter to win!
I have been using eBay since Aug 18, 2001.
For 13 years I have used eBay to buy and sell great things. It has really changed the way we shop, helped us earn some extra cash when we needed it and helped us find unique gifts for hard-to-buy-for friends and family.
And over the years eBay has gotten even better!
Did you know that eBay now allows you to create collections to curate your favorite items?
Well they do and it is AWESOME! Collections allow you to make a wish list of your favorite items, share gift ideas with friends and family or just organize great eBay discoveries and stuff for sale.
About eBay collections
Collections are groups of eBay items hand-selected by eBay members, mixed and matched around a theme, concept or passion. By creating intriguing and inspiring collections of products, you can attract eager buyers who are able to purchase items right from the collections you create. Your collections can also be exposed to new buyers via sharing from other members and the potential to appear on the new eBay Today page, seen by millions of visitors daily. Items you've listed may even be featured in collections others have created!
How to curate items into collections
This is the easy part. When you come across an item you want to curate, look for the "add to collection" button in the price area. If there is a star next to it, you click and a pop-up will come up allowing you to create a new collection or add the item to an existing collection.
You can also leave a description about the item so you remember why you saved it. If there is a green check mark next to "add to collection" then you already have the item in a collection. You can still click and add it to other collections though in case it fits into more than one category.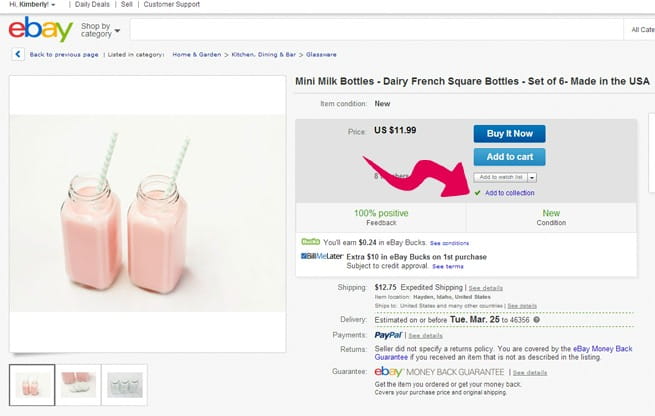 This is the first of 2 collections I created. This one was inspired by my daughter's love of all things ladybugs.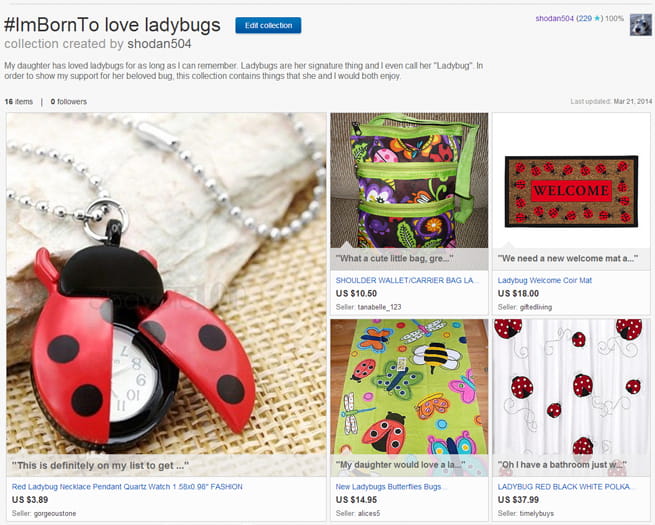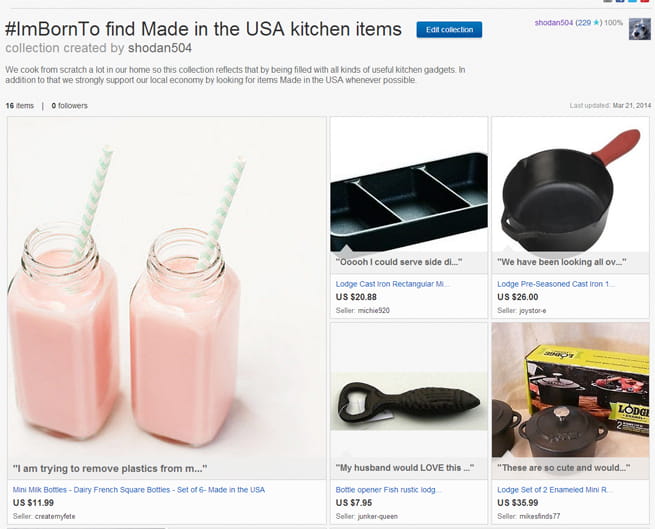 Enter to win $5,000 with the "Curate for a Cause" sweepstakes
Together with March of Dimes, we celebrate the potential in all. We believe everyone is born to be something great.

What are you born to be? Create a collection using #ImBornTo for a chance to WIN a $5,000 eBay shopping spree. Sweepstakes ends March 31, 2014.

For each collection you create, eBay will donate $1 to March of Dimes (up to $25,000 total).
It's so easy to enter, simply create a collection on eBay that answers the following question:
#ImBornTo _________________ and add at least 6 items to the collection.
You may build as many collections as you would like for an additional entry into the sweepstakes and eBay will donate $1 to the March of Dimes for EACH collection you create!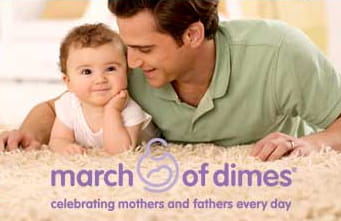 Head on over and create your collection now and make sure to leave a comment below with a link to it so I can check it out and follow it!
Note: this post is part of my participation in a campaign with eBay.
Join our newsletter!
Subscribe to get updates and great stuff via email including subscriber-only goodies like free printables and giveaways.