This article about the importance of creative play was inspired as part of a sponsored campaign with Schleich toys and Child's Play Communications. Opinions and ideas are expressly my own.
Play has changed a lot over the past few years. When my son was little, electronics meant that the toy had batteries and made noise. It still required tactile, physical interaction to make the toys into something fun. These days, electronics have taken on a whole new meaning. They don't engage all the senses. They don't leave anything to the imagination.
It really makes parenting quite a challenge. The addictive nature of today's devices can lead to arguments and tantrums. And more importantly, prevent kids from spending enough time in creative play.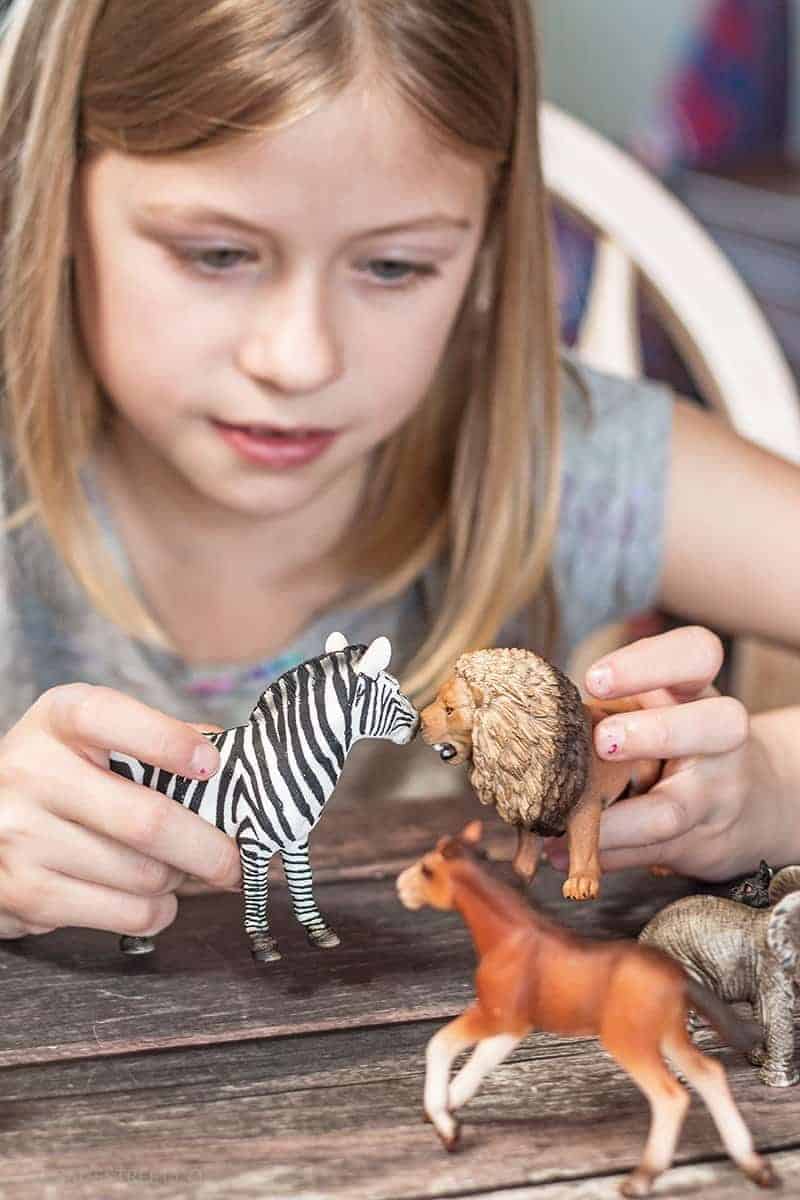 What is creative play?
PBS defines creative play as using familiar materials in a new or unusual way while engaging in role-playing or imaginative play. Creative play is spontaneous and self-directed. Creative play can be prompted to get kids started, but in general, they direct where it goes after that. Creative play is very different from guided play, which would be organized activities like sports and classes.
What are the benefits of creative play?
Creative play helps kids learn a critical cognitive skill called executive function. This skill helps them develop self control and discipline. Creative play is one of the few times in the day of a child that they are able to direct what is happening. Without it, they may not learn to control their emotions or their impulses as well.
Self directed play also helps develop communication skills (social development), problem solving and empathy. It can also help with fine motor skills and give kids confidence to express their ideas rather than keeping them to themselves.
Why is creative play important?
With bullying on the rise, creative play can help kids express themselves. It can help them better cope with social situations and provide them with the self-confidence they need to communicate their feelings. It also provides kids with the skills they need to do for themselves instead of relying on people or things to provide them with stimulation or entertainment.
5 Ways to Encourage Creative Play
1. Limit screen time
Sometimes that virtual babysitter is very convenient. I get it. But unlimited screen time is not healthy for any of us. Set boundaries and limits and stick with them. There are plenty of apps that you can install on a child's device to help you lock it down when their time is up.
2. Let them get dirty
Don't be afraid to let kids put their feet, hands and any other body part they want in the dirt. Let them play in puddles. They, and their clothes, can be washed. Being able to play outside offers creative play experiences that they just can't get indoors. And it's a wonderful sensory experience too.
3. Don't over schedule
We all want our kids to explore all of their talents, hobbies and interests but doing it to excess so that they don't have free time can do more harm than good. With a full schedule comes a lack of time for creative play and all of the benefits it offers.
4. Give them toys that inspire
Creative play can absolutely be experienced without any toys at all, but having something physical to touch and engage with can take their play to new levels. It can help set the scene for their imaginations to take flight. Toys allow them to act out their stories, create dialog and solve problems.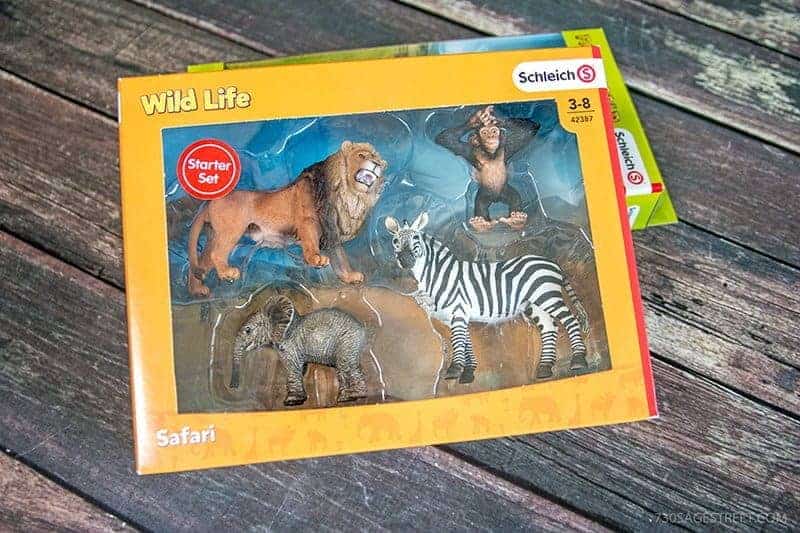 One of my favorite brands for toys that encourage creative play is Schleich. Schleich has been in the business of making toys for over 80 years. They are one of Germany's largest toy makers and are a leading manufacturer across the globe (sold in more than 50 countries) of realistic, hand-painted figurines and play sets for kids.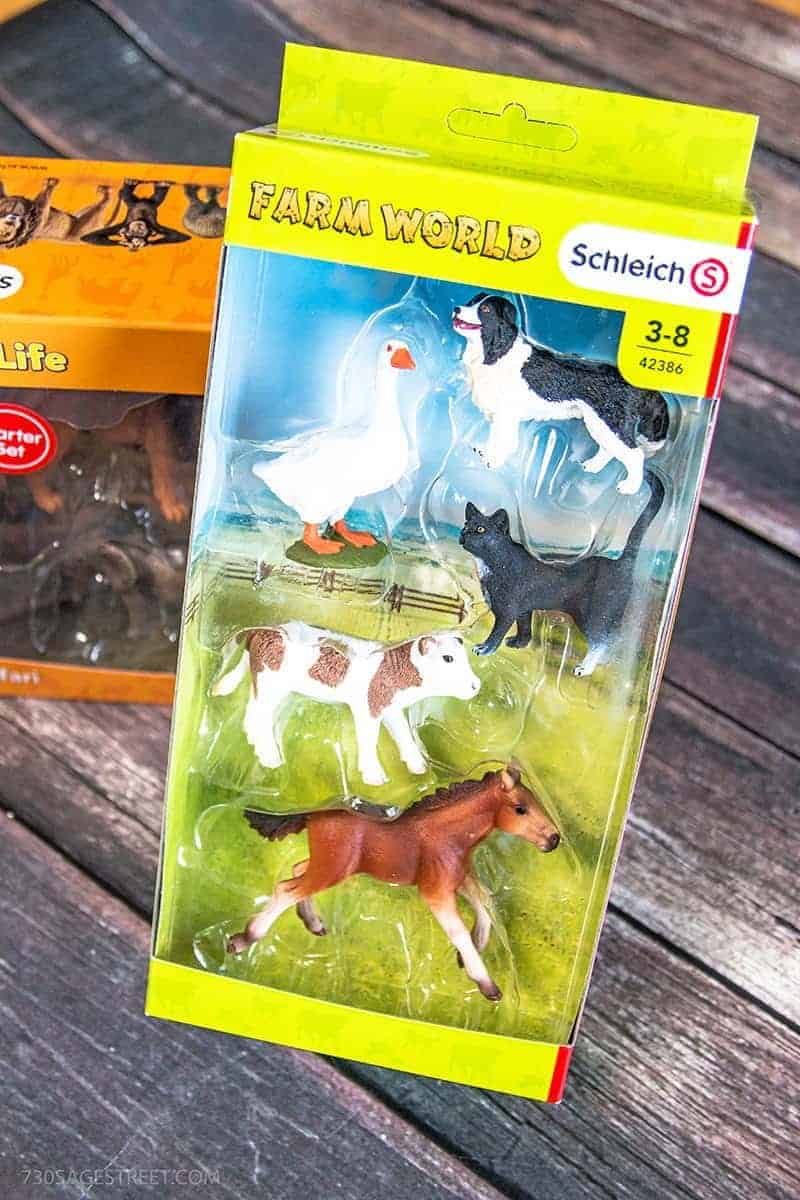 From Schleich farm animals and horses to dinosaurs and wild life, Schleich toys are realistic and make for the perfect inspiration for creative play. They even make figurines of some of their favorite popular characters like Peanuts and The Smurfs.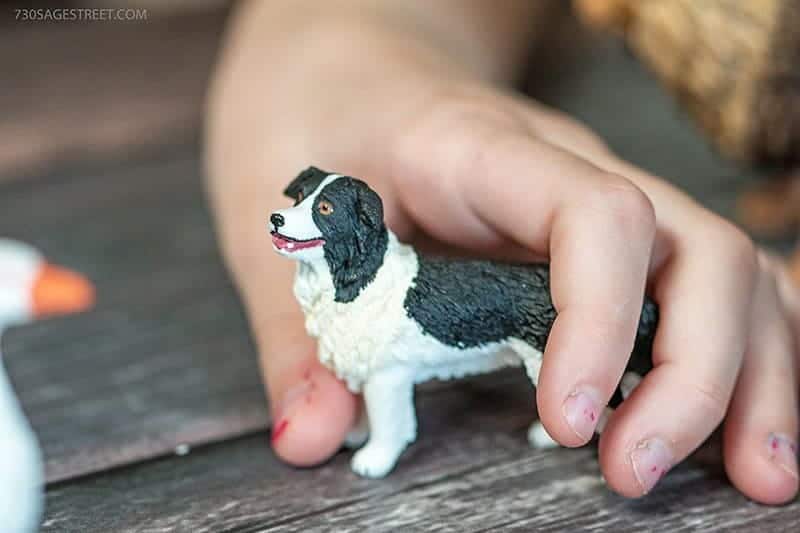 See how realistic they are?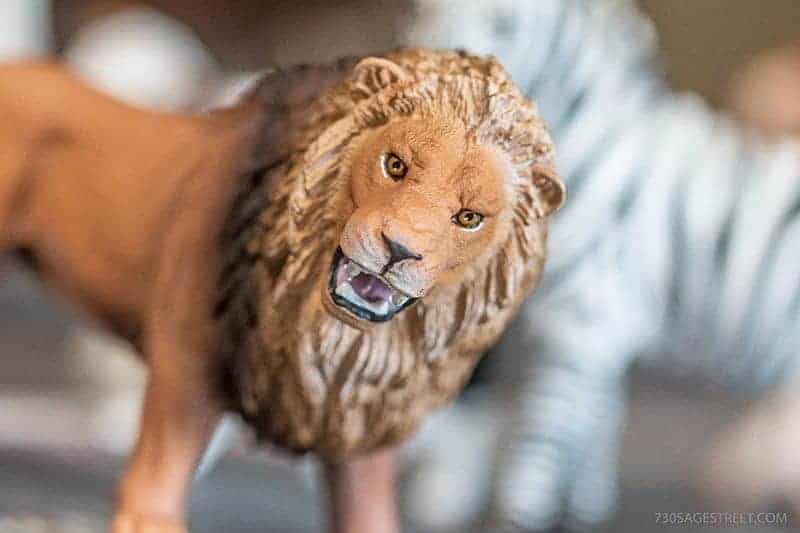 I always find the Schleich toys in different rooms of the house. My daughter will carry a couple of them with her, and even likes to take them in the bathtub.
There is so much potential with these little toys, and they are high quality and will last a really long time. My son still has a small set of Schleich toys on his display shelf in his room. He loved them as a kid, and now as a teenager, he has kept them and likes to look at them.
5. Provide prompts to get their imaginations flowing
It's okay to help your kids get started with creative play. Especially if they are used to mindlessly watching television or playing video games. They might need some inspiration, ideas or thought-starters to get them going. It won't take long for their creative muscles to kick in!
To help out, I created a free printable activity that can make jump-starting the process a lot of fun. You can grab the printable at the very end of this article.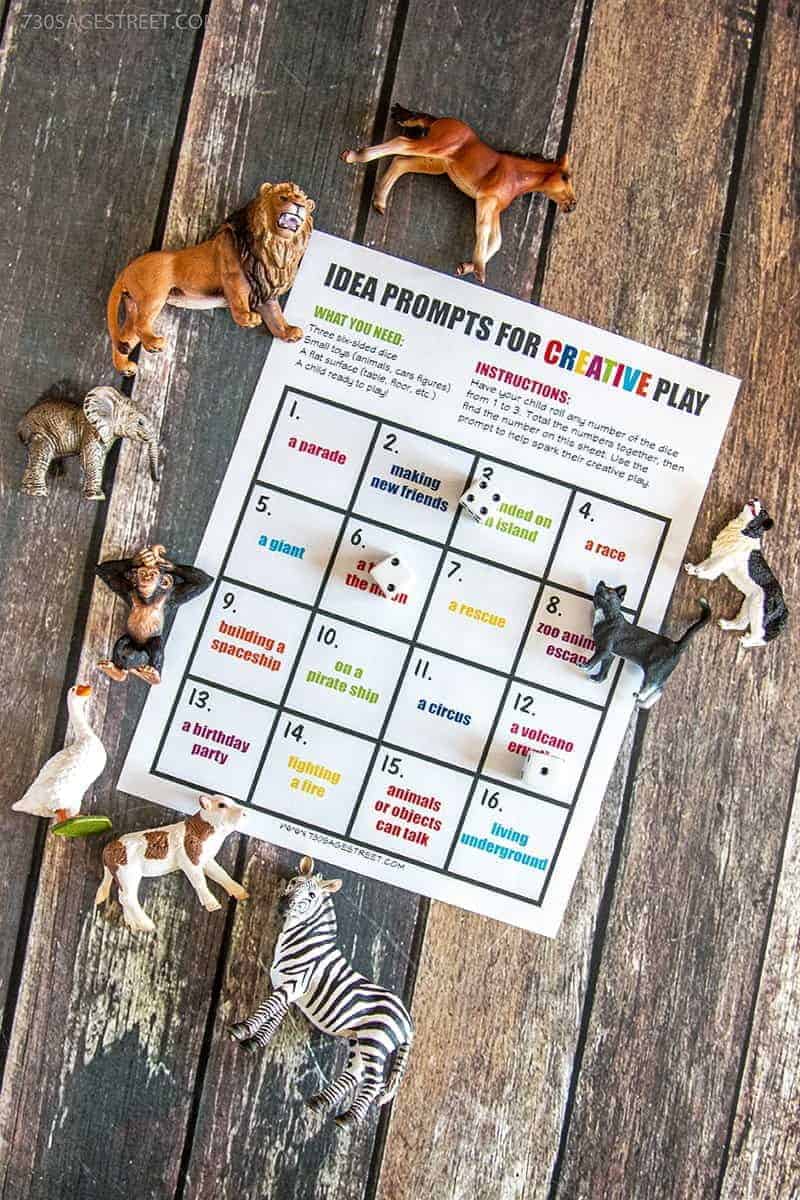 My daughter played and rolled an 11, so she put her imagination to work creating an animal circus.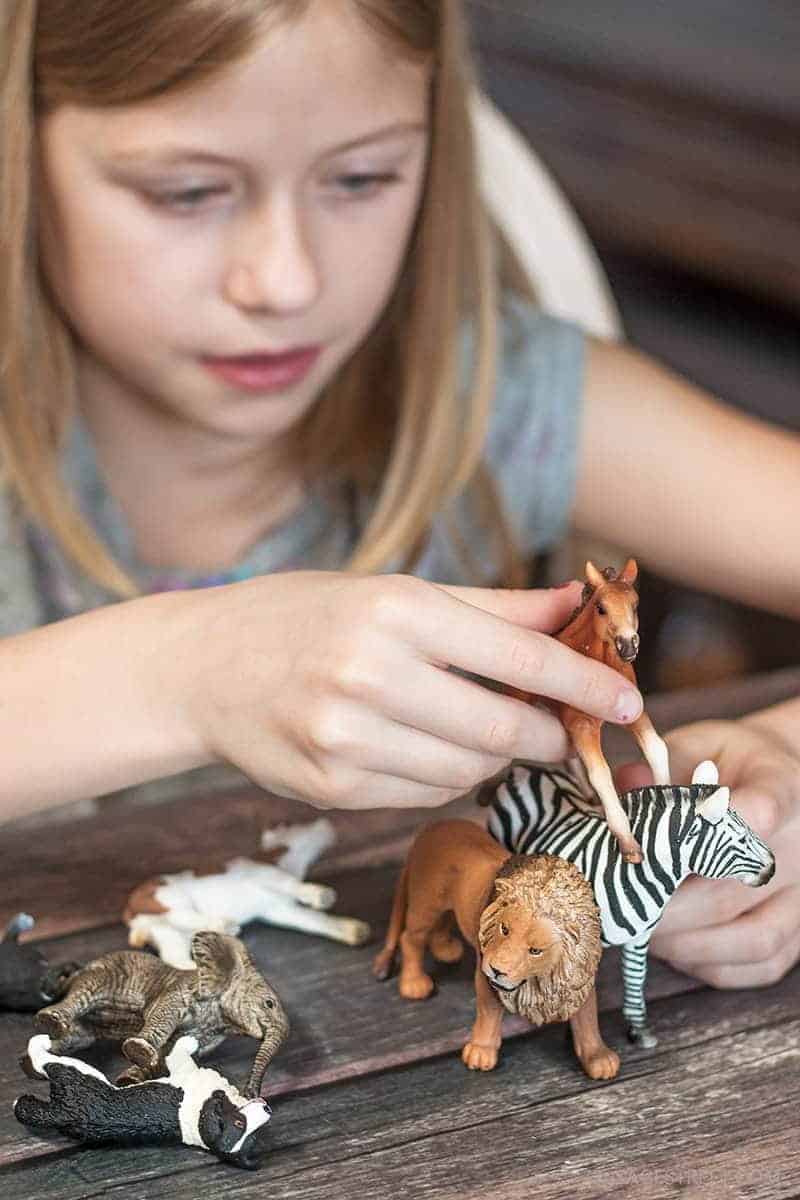 She decided to make an animal pyramid.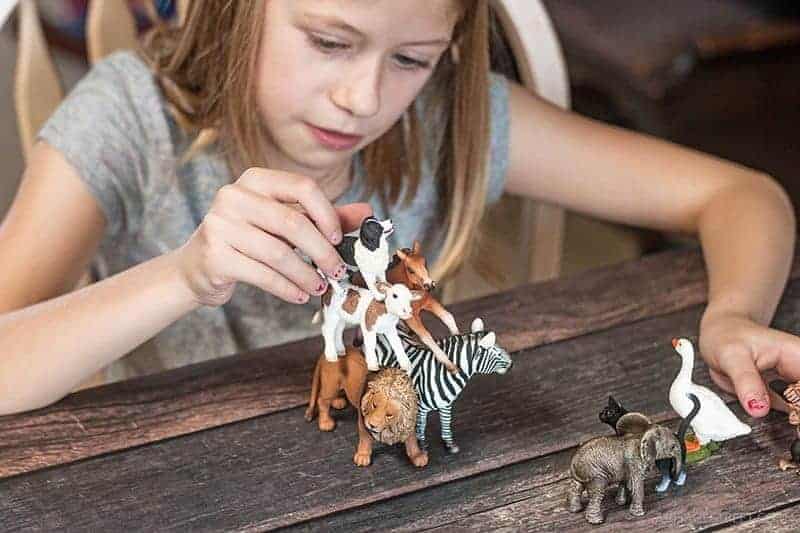 It fell down a few times before she found the right order for a stable base.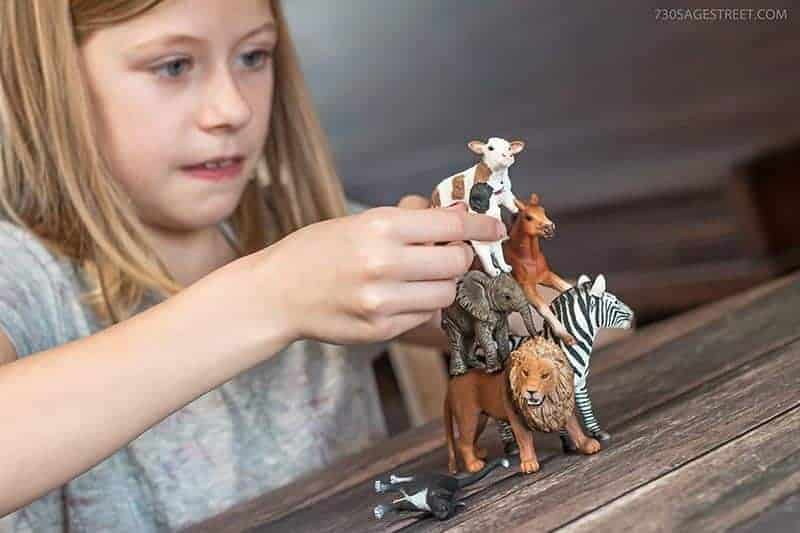 So far so good.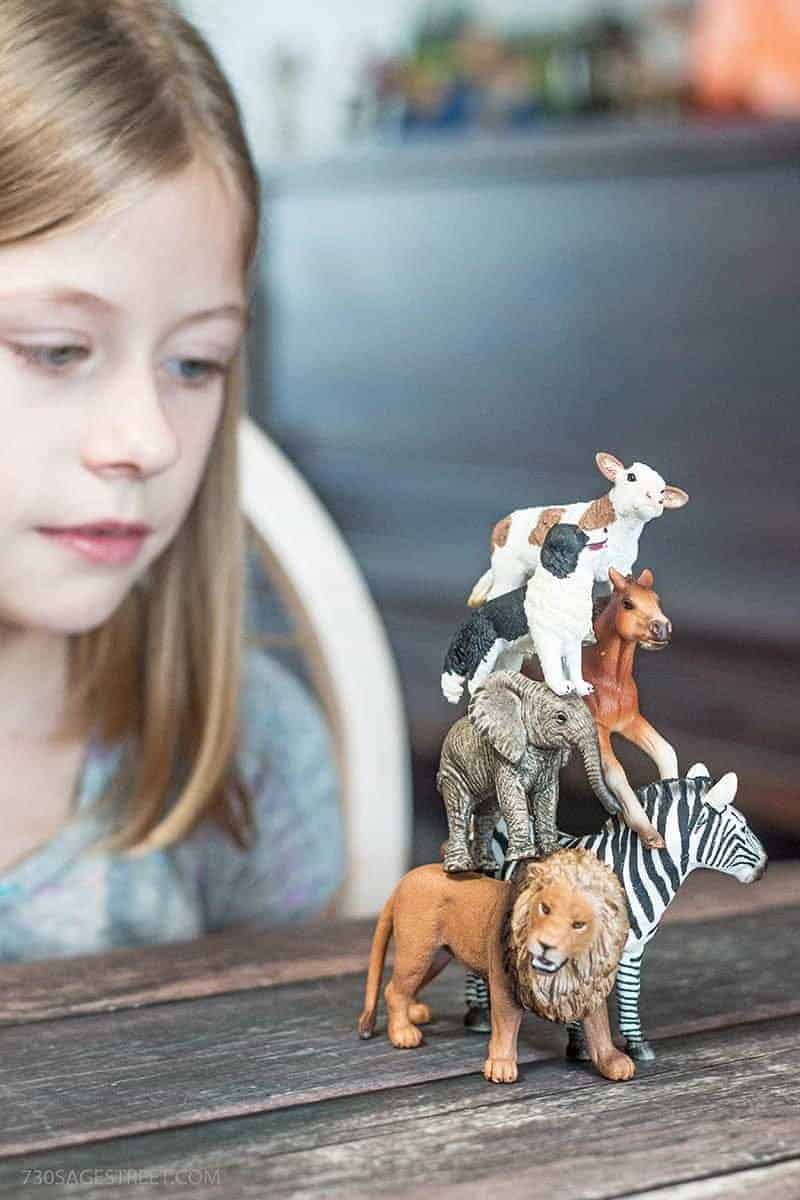 And surprise to find it didn't fall.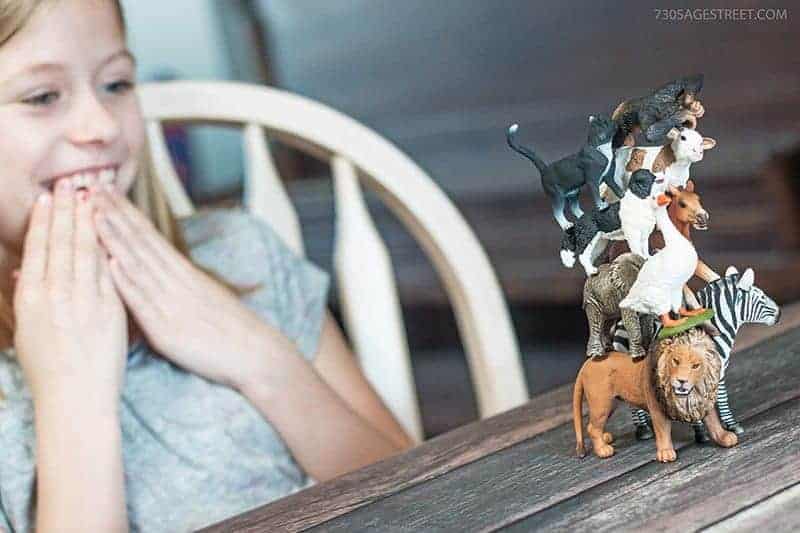 Schleich toys make a great springboard for creative play!
Make sure to visit the Schleich website for more information and to see their full line of creative play toys.
Free Printable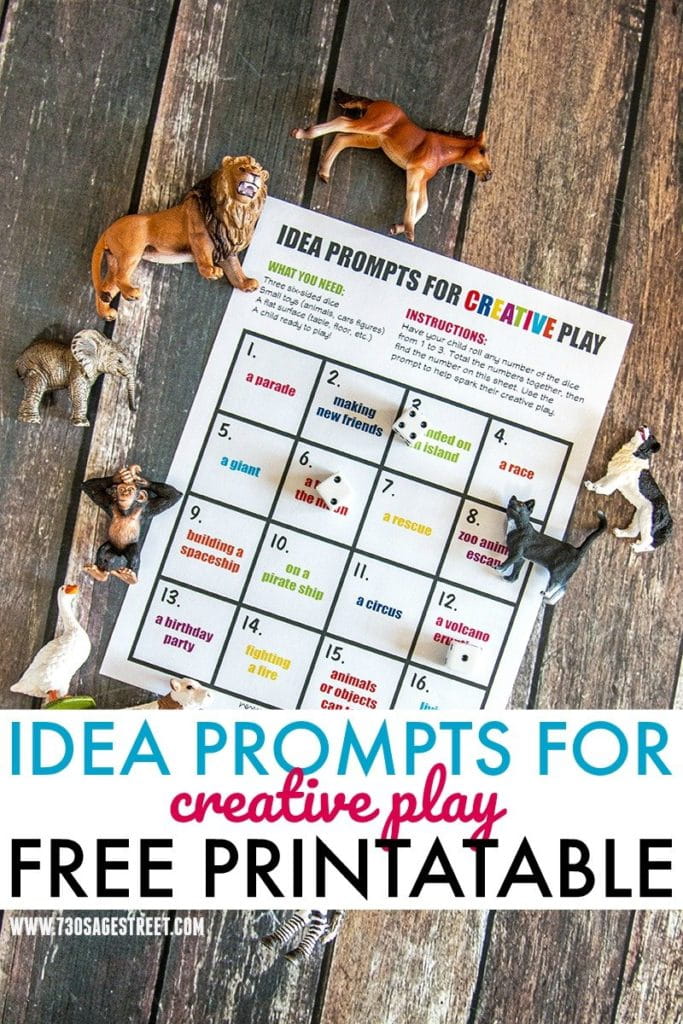 Idea prompts for creative play free printable download link.