My daughter loves playing computer and iPad apps and games.
I'm actually pretty amazed at how adept she is at some of them, in fact, she is even better than I am at many of them.
While we do try to balance and limit screen time, we also recognize the benefits and learning potential that some of these programs can offer, and when we find one that really engages her imagination we encourage her to make the most of it.
PlayTown: My Story Maker is a free app available in the Apple App Store and on Google Play.
About PlayTown: My Story Maker
Create, personalize, narrate and share your own stories in Play Town using a cast of lovable characters, stages, music, props and even your own photos and drawings!

This app has a number of different creative areas that keep her busy and seem to provide an almost endless variety of imaginative play.
Creating and dressing up characters
Selecting background scenes
Creating a story with characters, music and narration (and sharing your stories)
Watching pre-designed, narrated stories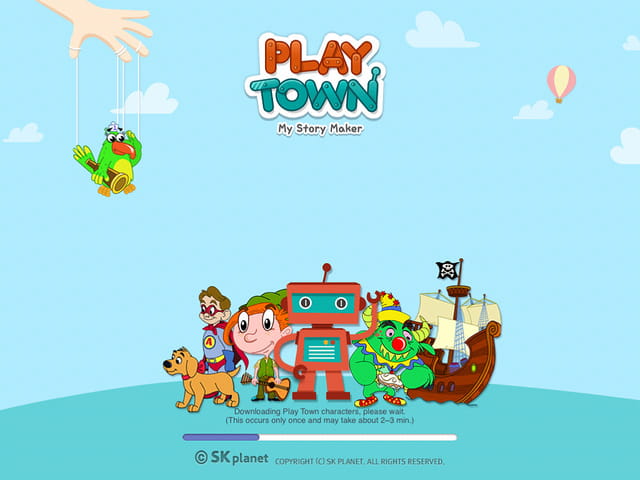 The app has 3 free available playsets with 3 additional playsets and characters available for $1.99 each through an in-app purchase. Each playset has two options – you can go into the 'Dressroom' to design and dress up your characters or you can go right into the action and begin creating a story through the 'Let's Play' button.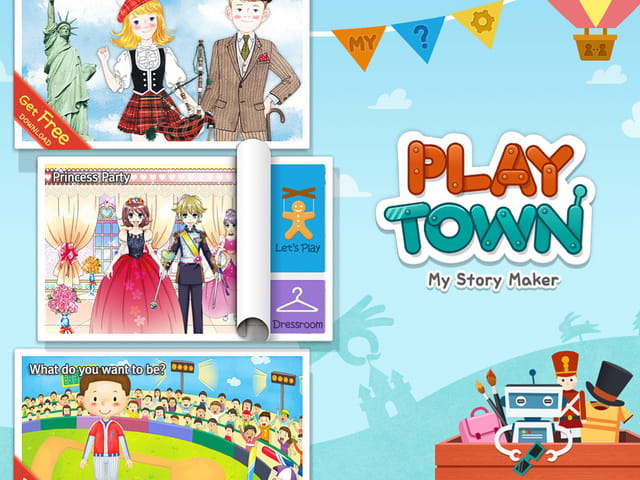 One of my daughter's favorite features of the app is the dress-up section. It is here where she spends the most time with the app.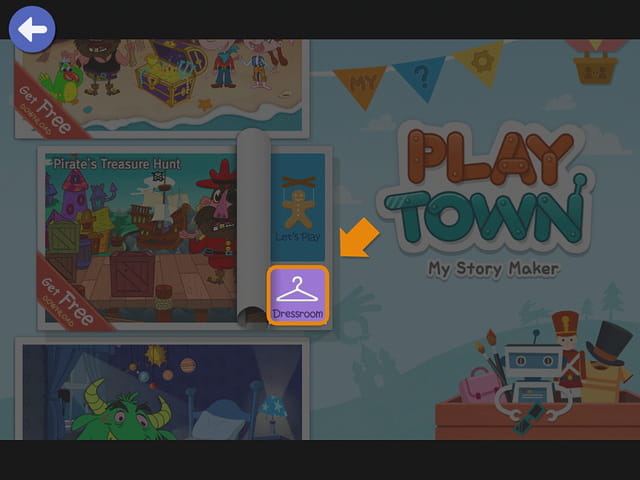 Once you select which playset you want to interact with, you select the 'Dressroom' button and then select which character you what to dress-up.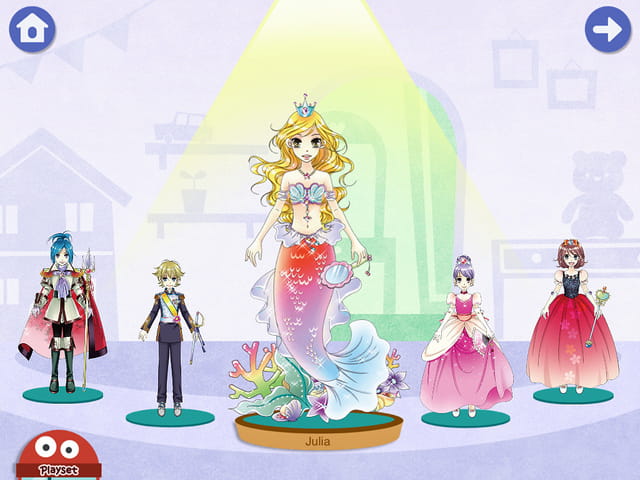 This is most notably where the app shines. I can't begin to tell you how impressed I am over the variety of things you can do to each character to personalize them and make them your own. From adding accessories to changing their hair and clothes and even changing the colors of each items, the possibilities seem endless. It's clear why she loves this part of the app the best.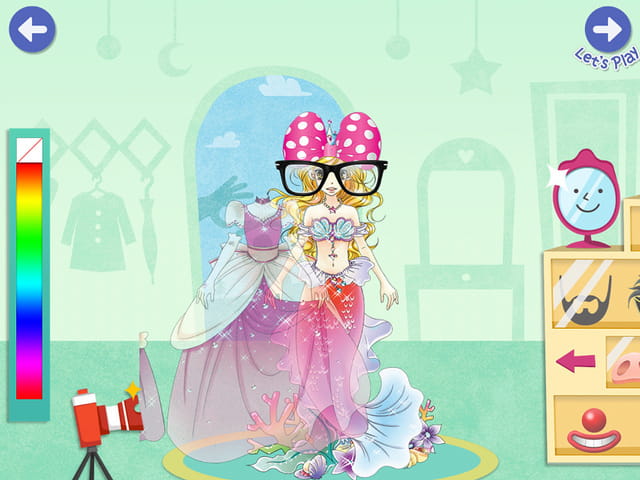 To change each character's clothing and hair and shoes, you simply swipe across the screen to see the next available outfit or style.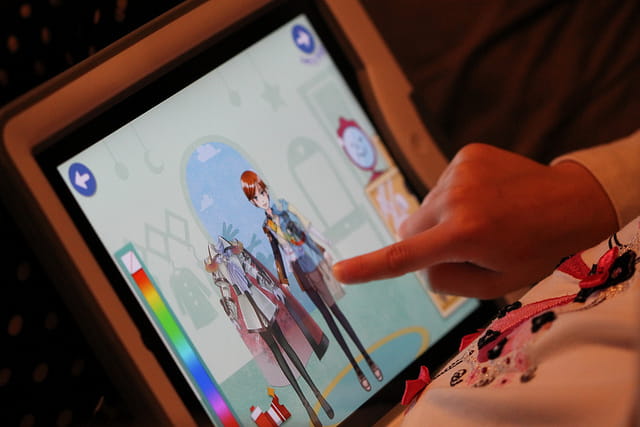 Below are a couple of videos showing the app in action!
There is SO MUCH more to tell you about PlayTown: My Story Maker, and I will be back to show you more soon. In the meantime, I encourage you to go download the app for free and give it a whirl with your kids!
Stay tuned for more information on how you add the characters you create into a background, the great things you can do with those characters once they are on the page, and how your kids can design and narrate their very own story and share it with their friends.
Do you have a child who loves to tell stories?
How about one who loves to play dress-up?
Our blog is participating in a sponsored blog ambassador program from PlayTown. As a part of this program we have received paid compensation for placement of digital advertisements and specific postings related to PlayTown.
Join our newsletter!
Subscribe to get updates and great stuff via email including subscriber-only goodies like free printables and giveaways.