Every year around this time I have the best of intentions.
I want to make ALL of the Christmas cookies. All of them, meaning every single type of Christmas cookie ever. Growing up, my Great Aunt would always give everyone a plate full of Christmas cookies, and no cookie on the plate was ever the same. She made so many different varieties and they were all delicious. We were all always so excited to get her cookies! Which is why I always say that I'm going to do the same thing and share them with friends and family.
But the reality is that I just don't have the patience to make that many different kinds of cookies. I lose interest by about the third batch. It's a lot of work!

MY LATEST VIDEOS
But this year, this year it's different. This year I happened to discover Betty Crocker's Sugar Cookie Mix and Chocolate Chip Cookie Mix at Walmart. These mixes have no colors, no artificial flavors and no preservatives and are so super easy to make. They save time and made it easy for me to actually see my good intentions come to life.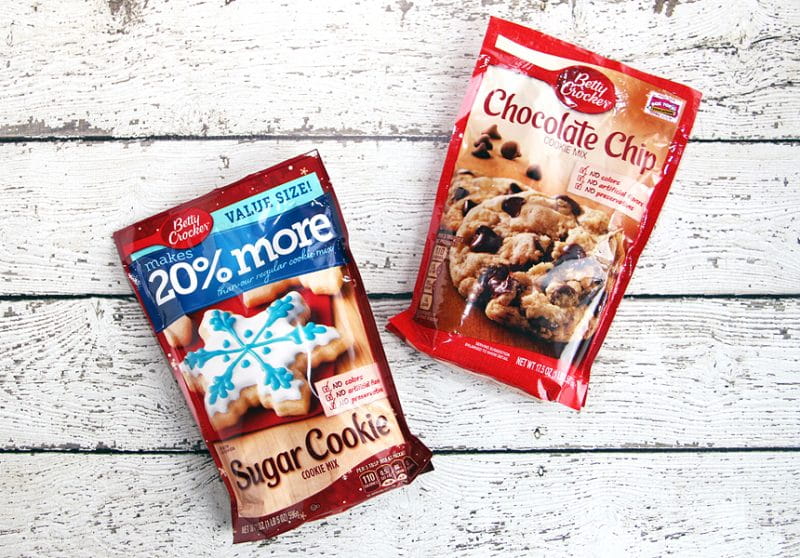 In addition to being an easy way to make ALL the cookies, these cookie mixes are the perfect way for my daughter and I to enjoy some quality time together. So we put on our matching aprons and started baking!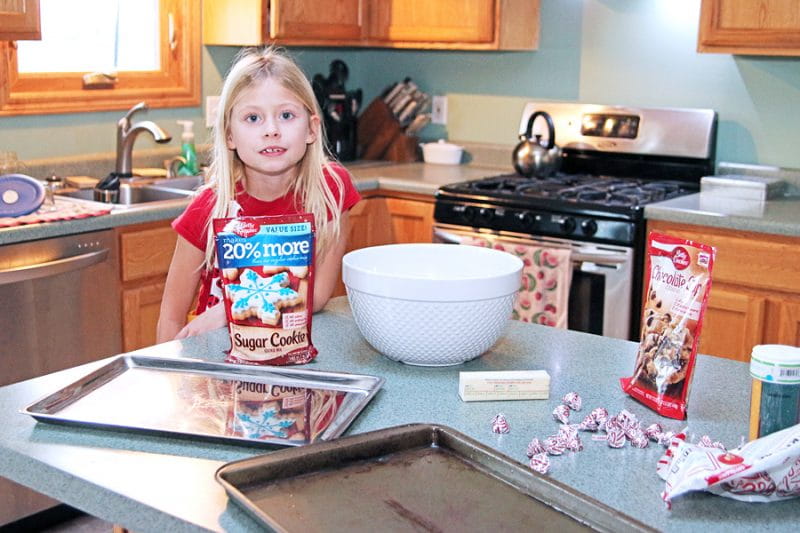 She wanted to make the cookies all by herself.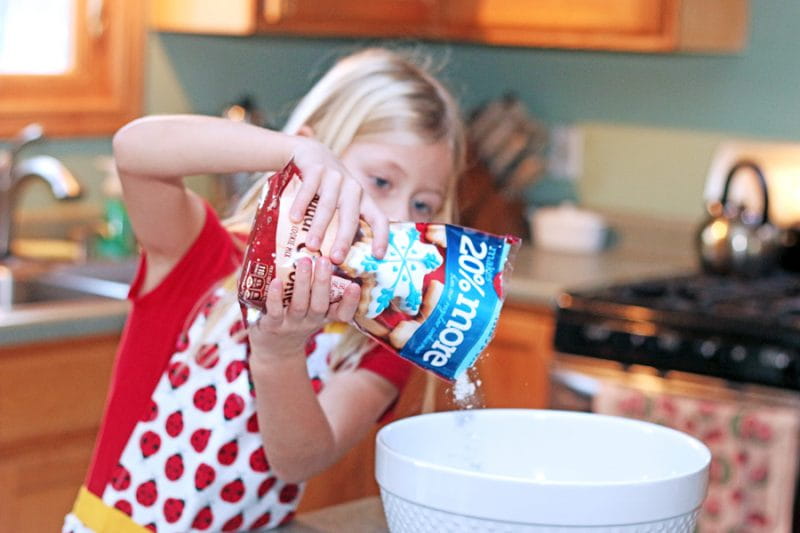 She even read the directions to me so she knew exactly what to do.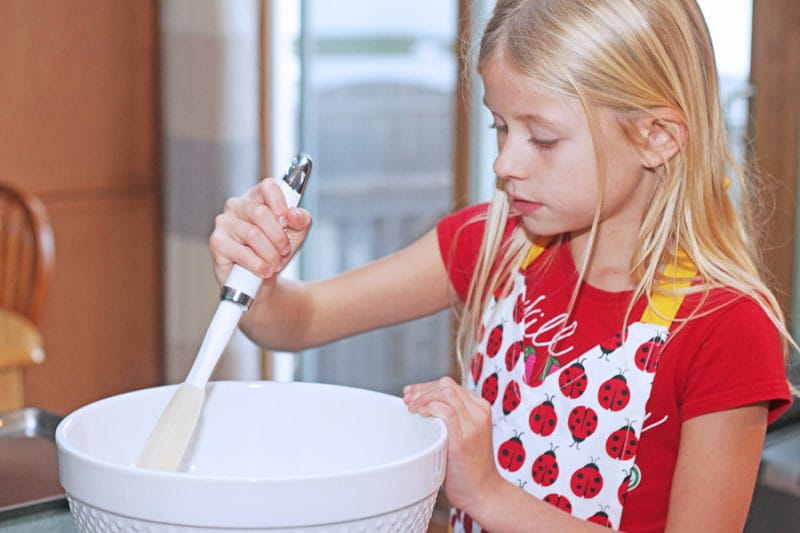 She mixed all of the ingredients together and rolled the cookies into balls.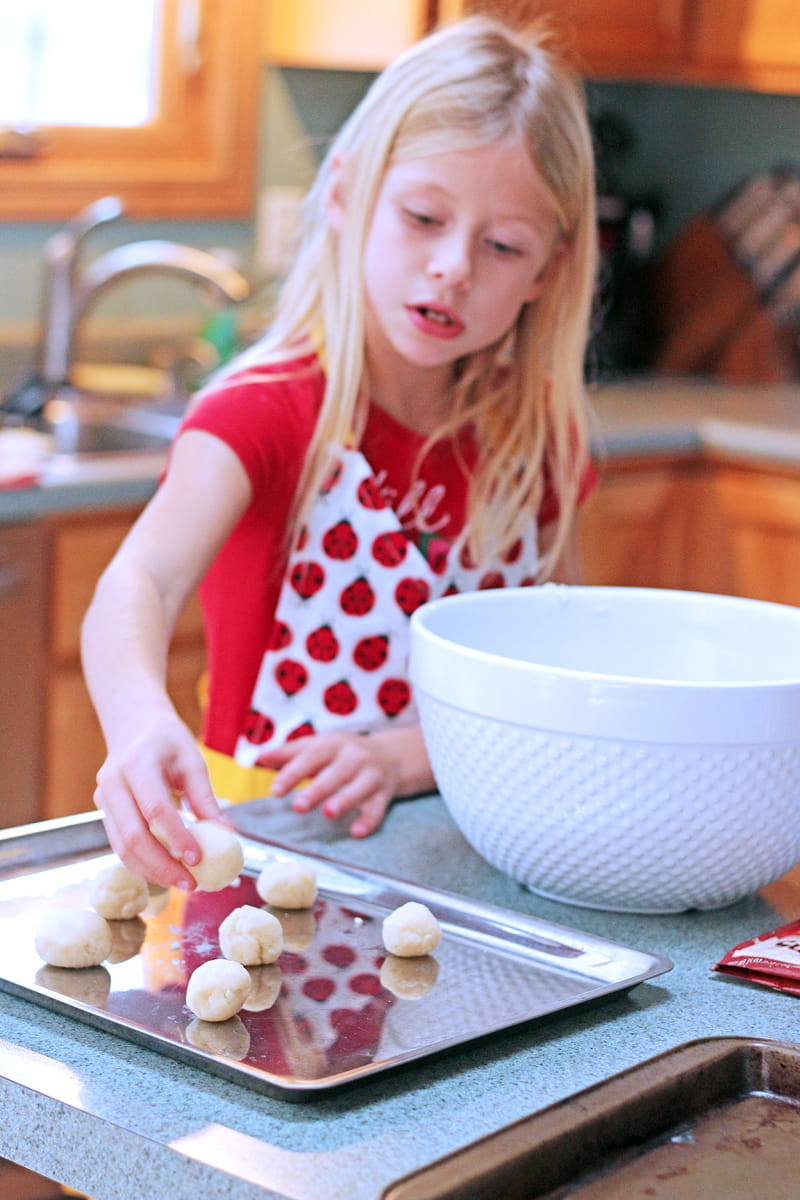 She then added some colored sugar to them and I put them in the oven. When they were done, we allowed them to cool slightly and then she added the candy cane Kisses.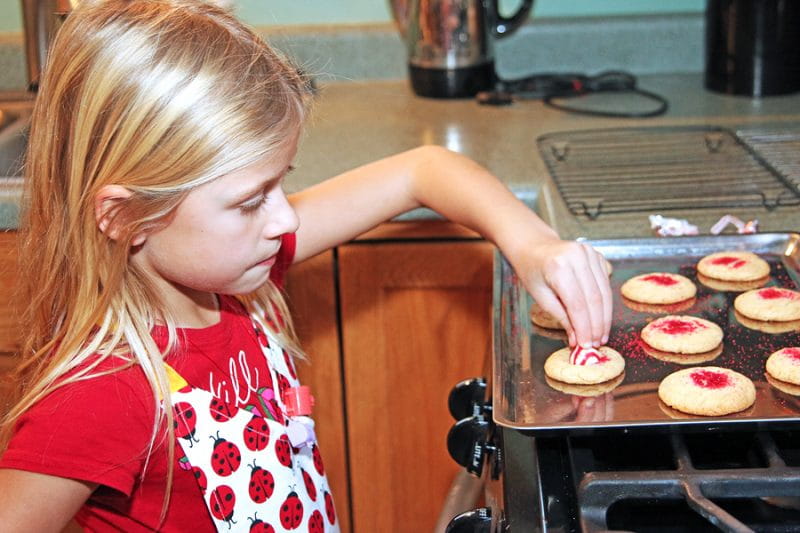 They look delicious (they were, trust me….)!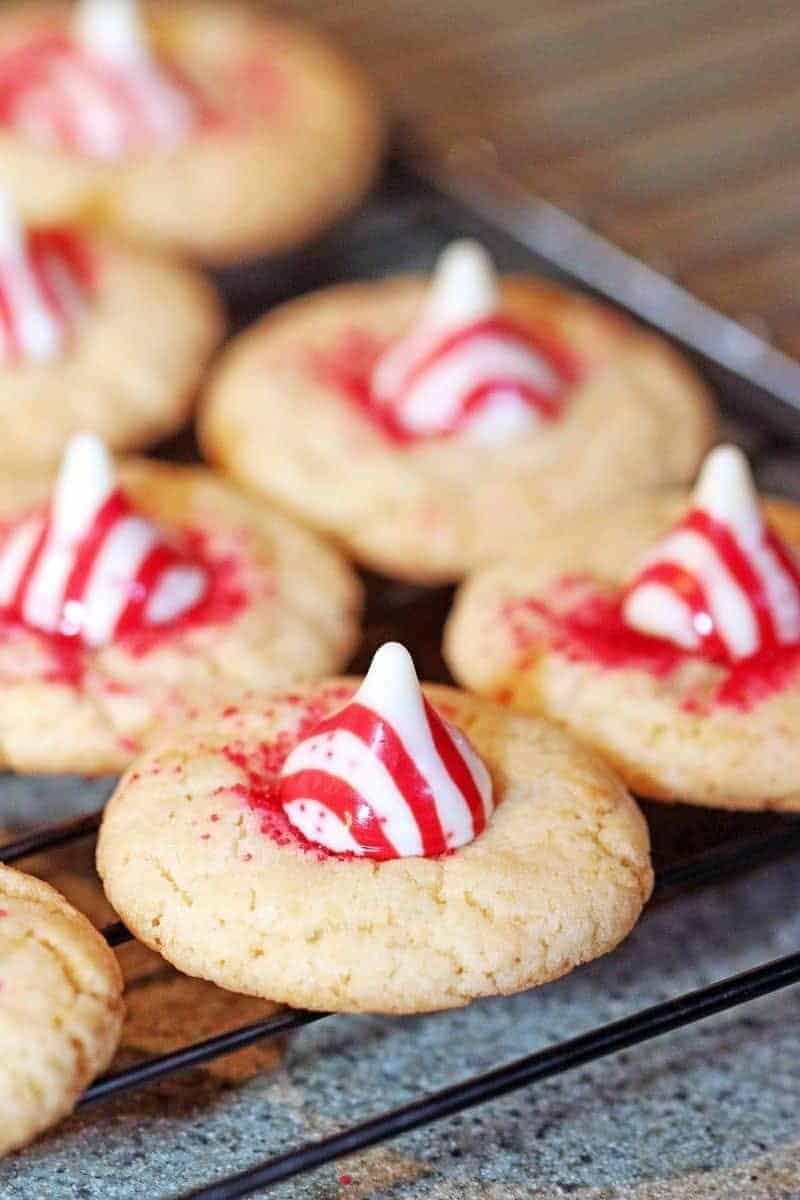 We allowed the cookies to cool and packaged them up into small gift boxes so that we could spread some holiday cheer and share them with our neighbors.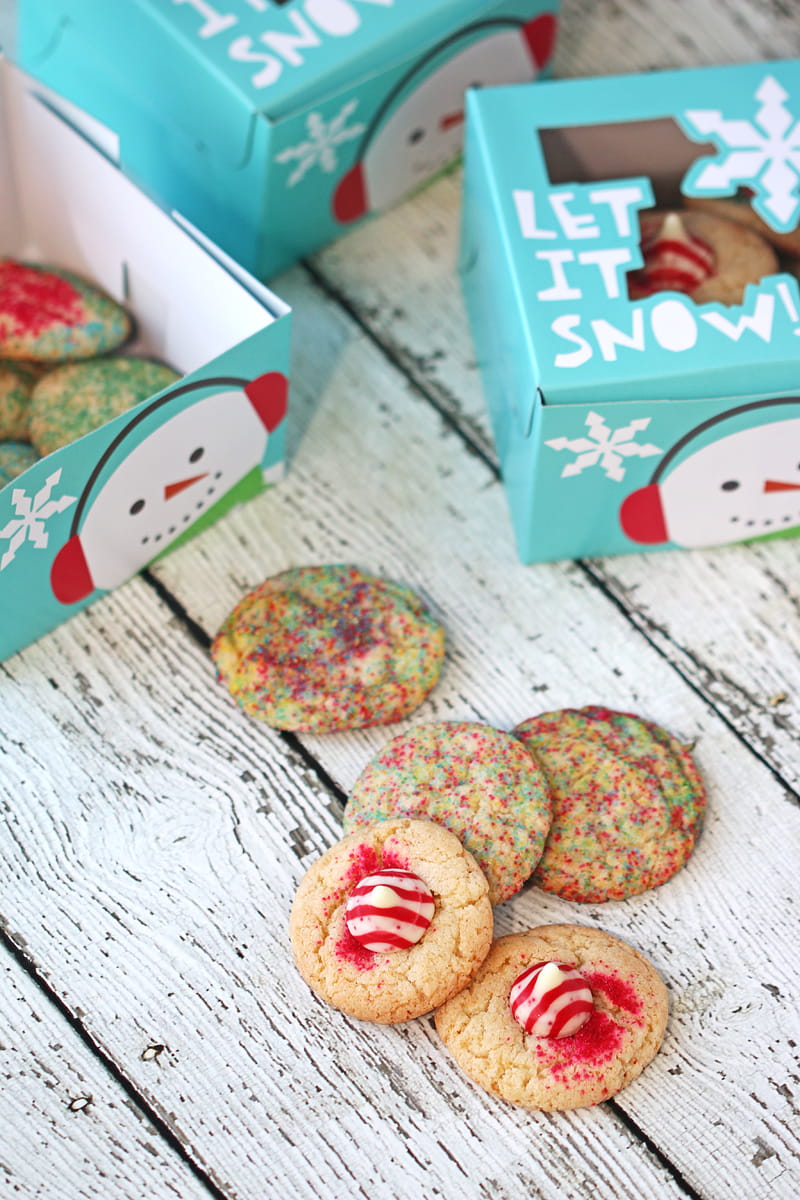 Such a simple thing we did together – making cookies, but it really was a lot of fun to spend time with her. She got so excited about the idea of sharing the cookies she made.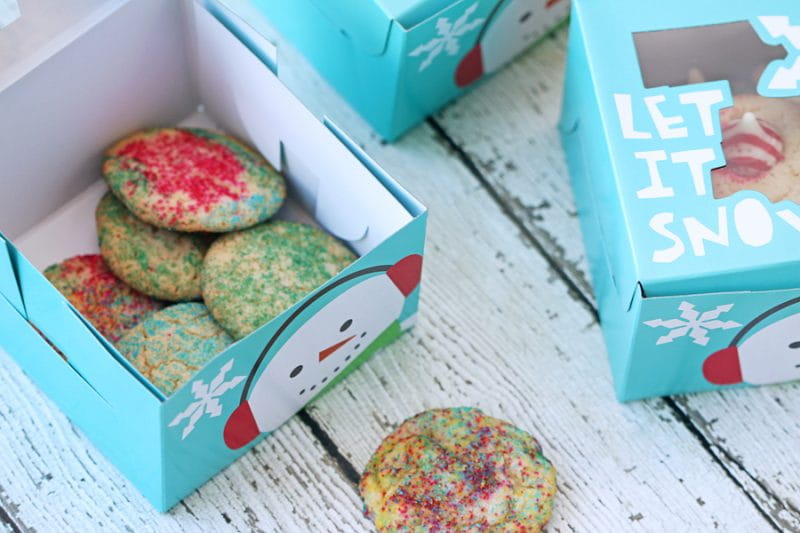 It was fun to deliver her little cookie boxes to neighbors!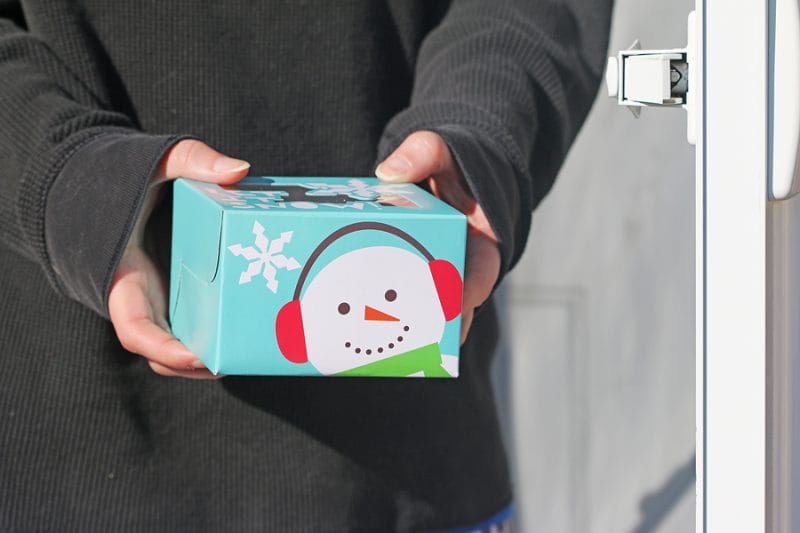 I know that the cookie recipients were quite touched to receive the box of cookies but there was also joy in the giving as well. It was a great experience for both my daughter and myself.
You can join in and #SpreadCheer in your neighborhood!
How to participate:
Print a coupon and head to your local Walmart or grocery story and pickup your favorite cookie mix.
Bake your cookies (you can find ideas at BettyCrocker.com).
#SpreadCheer by delivering cookies to someone special.
Share your #SpreadCheer moment on social media and encourage your receiver to keep the movement going.
Giveaway
Enter to win $20 Cash (must be able to receive money through Paypal) to help spread some holiday cheer with homemade cookies this holiday season.
Who do you plan on spreading cheer to?