This is a sponsored post written by me on behalf of CORT for IZEA. All opinions are 100% mine.
I've always lived in a climate that experiences extreme seasons. 80+ degree heat in the summer, below freezing in the winter. When fall hits, we all begin to hunker down, pull out our warm coats, and try and make our homes as snuggly warm and cozy as possible. While, I've never lived where it doesn't get cold in the fall and winter, I would imagine that this time of year incites warm and cozy feelings no matter where you live. Because it's a time for thankfulness, family and goodwill, thoughts of making your home as inviting as possible just seems to fit no matter what the temperature is outside.
Whether you need it to be physically warm or just give the impression of being warm, there is one sure-fire way to add an a welcoming, cozy feel to your home – with rugs!
Rugs are an affordable way to add flair, color, ambiance, texture and character to a room quickly and easily. CORT Furniture Rental has some great ideas for fall decor that have inspired my ideas for holiday decorating using rugs. Their ideas can translate into any season and any decor style.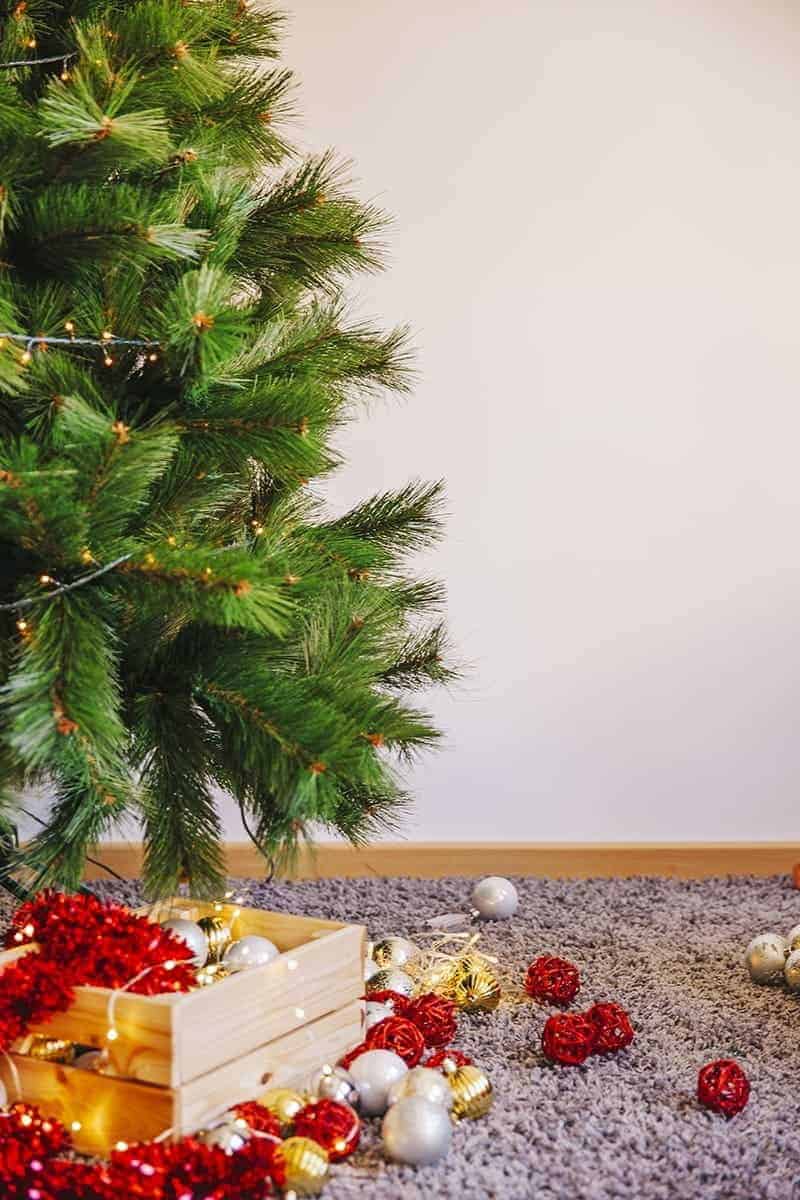 COZY HOME DECORATING IDEAS – BENEFITS OF USING RUGS
The benefits of rugs go beyond looks, and they aren't just for bare floors either. Rugs can help keep your feet warmer, can help absorb sound and aren't just for floors either. Hanging rugs on the wall can help with sound control in shared spaces.
COZY HOME DECORATING IDEAS – RUGS FOR EVERY ROOM
You can add a rug to just about any room you want, so long as you choose the right rug for the situation. Some rugs are designed for wet or damp spaces, others are made from materials that are healthier for your family.
COZY HOME DECORATING IDEAS – CHOOSING A RUG
When you choose a rug for your space you should consider size, shape, color, pattern and texture. Obviously you want a rug that compliments or adds an attractive contrast to your space, even if it's only temporary. A room with flat textures might benefit from a highly textured rug as a focal point, but if your family has allergies, texture might not be a great choice. If you are considering hanging a rug on a wall, look at it like a work of art, and potentially consider hanging it on a rack as a design element for a 3-dimensional feel.
COZY HOME DECORATING IDEAS – HOW TO USE RUGS FOR HOLIDAY DECOR
The rug you choose for holiday decorating really depends upon your existing room decor, and the types of other holiday decor you have. If you have traditional red, green and gold decorations, a neutral tan family is probably a safe bet. You don't want the rug to detract from your other beloved decorations. If you have a minimalist room with neutral tones and your holiday decor is similar, then you might opt for a rug with some color that pops in the room.
Below are a few ideas for using rugs with more traditional holiday decor.
Define a space
Use a rug to frame a larger open space for family gatherings for warmth and texture.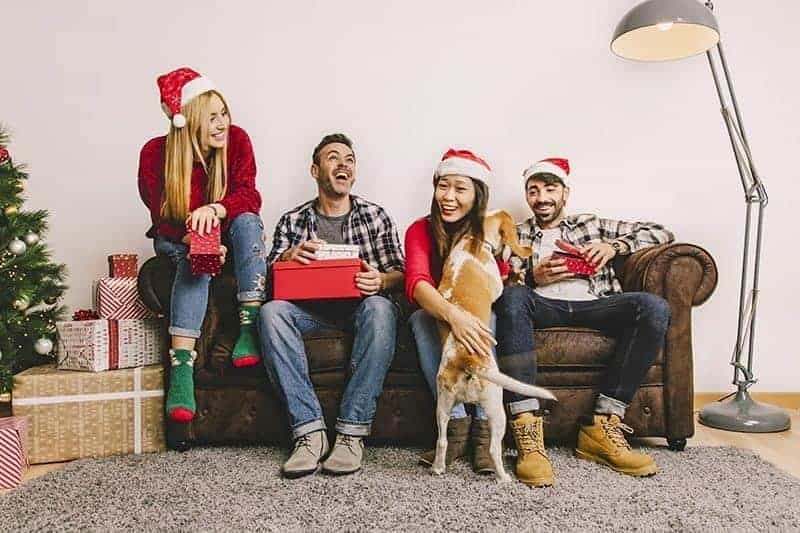 Create an oasis
Use a rug to create a cozy corner for relaxing, quiet evenings.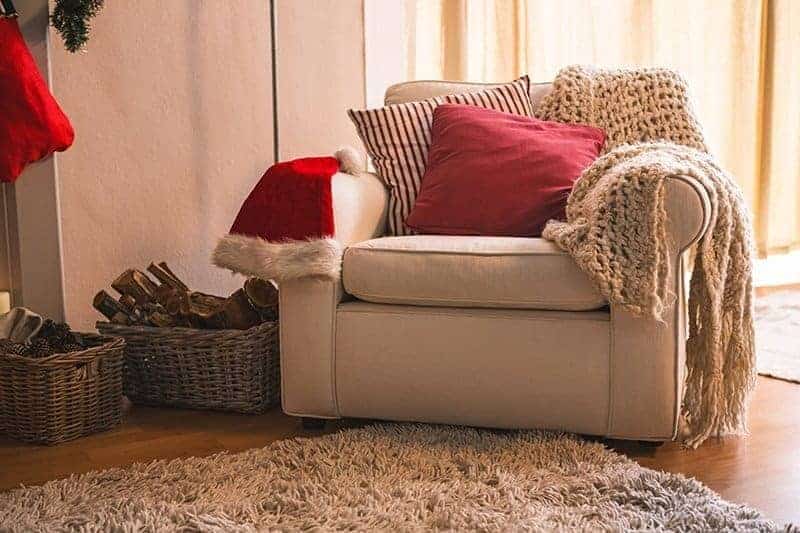 Make the floor more comfortable and usable
Use a rug to create a comfortable play space for kids.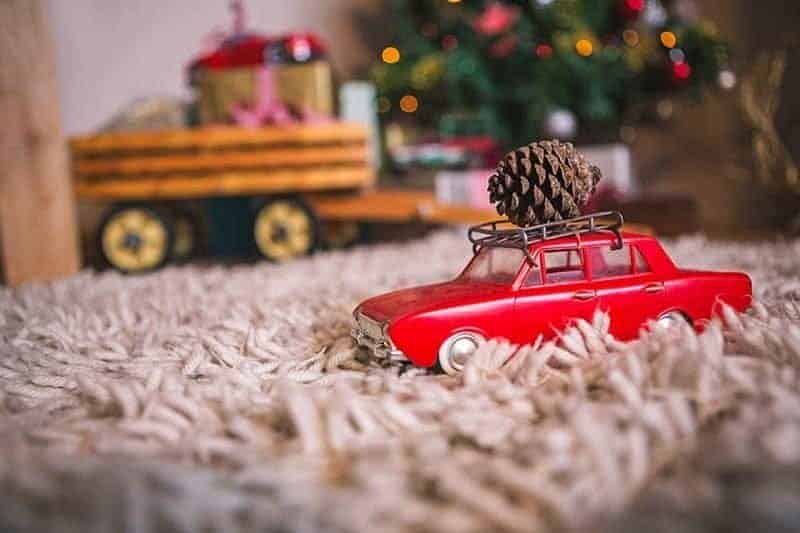 Use a rug as a way to expand the sitting space during holiday gatherings by making the floor more comfortable.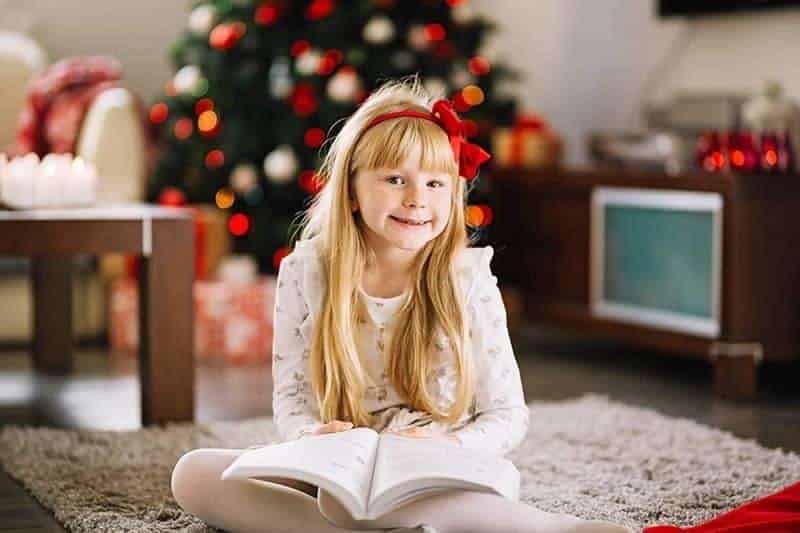 Photo opportunities
Use a rug as a backdrop for holiday photos.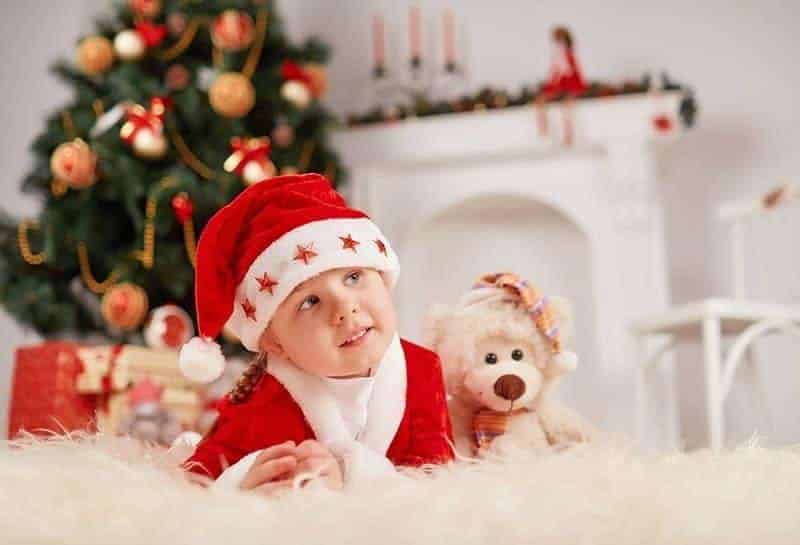 All of the above
The right rug can help you achieve all of the above in your home for the holidays and create a warm, cozy, comforting and welcoming room.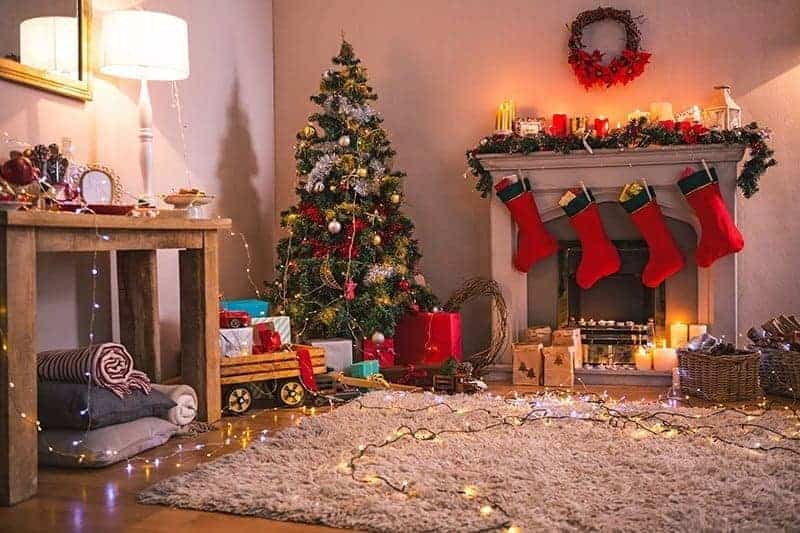 CORT has some wonderful ideas for using rugs in a unique way for cozy design changes for fall, combined with these holiday ideas, you should be able to maintain a welcoming feel all year long. For more information visit: Unique Ways to Make Your Fall Cozy with Rugs.