I was provided with a promotional item by Coupons.com . All opinions have not been influenced and are my own.
I never imagined that buying clothes for a boy could be very much fun. Historically we envision that girls are the ones who care about what they wear, but my son actually is fun to buy for as well.
He likes fun colors.
He appreciates unique prints.
He loves modeling for me even despite the fact that I take eleventy-billion pictures.
Although being all boy, he thinks it's ok to move and spin and flip and he still expects the camera to capture him NOT looking like a boy-shaped blur. Which means only a small selection of the photos actually turn out. But that's ok, that's all I really need anyway.
This year we did some shopping for his spring wardrobe at OshKosh. They had a great selection of Spring fashions for boys, and being OshKosh I know that it will be a great quality and stand up to tendency towards playing tackle football and falling in the mud. I actually shopped online and thanks to some great OshKosh coupon codes, I got some great deals.
I got all this for $102.26 shipped: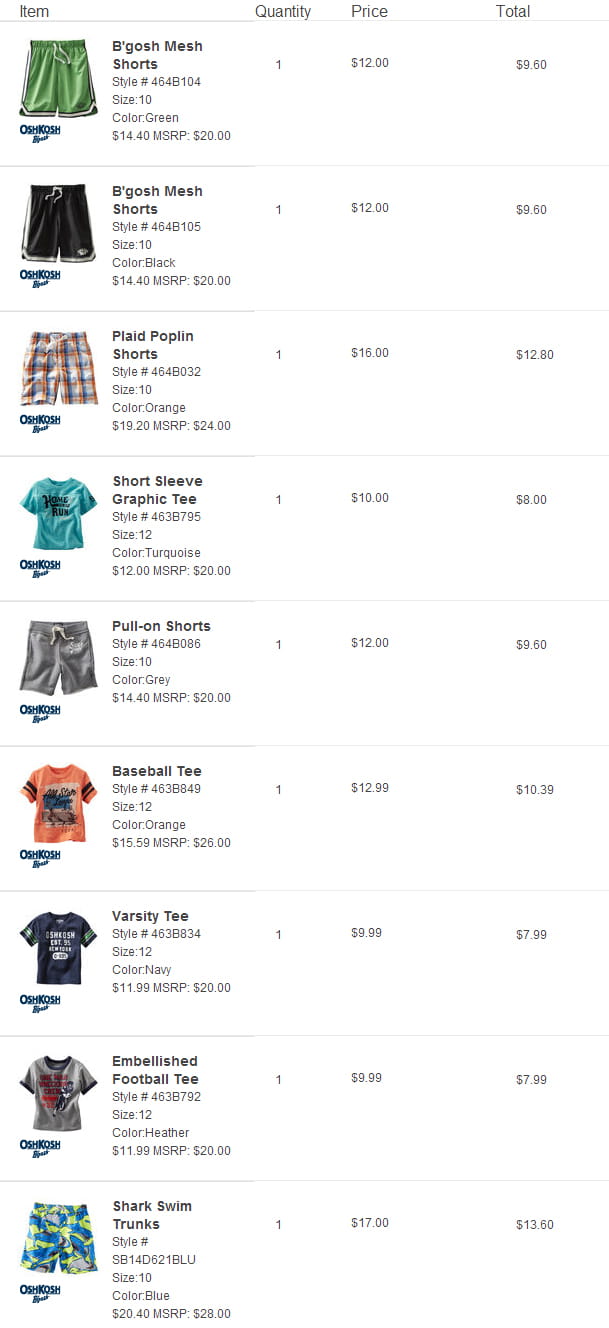 Four outfits and a pair of swim trunks.
He was ecstatic over the sports themed shirts and the cotton shorts. He is not a fan of denim. I picked colors that I thought would look great on him and I think I hit a home run (pun intended)!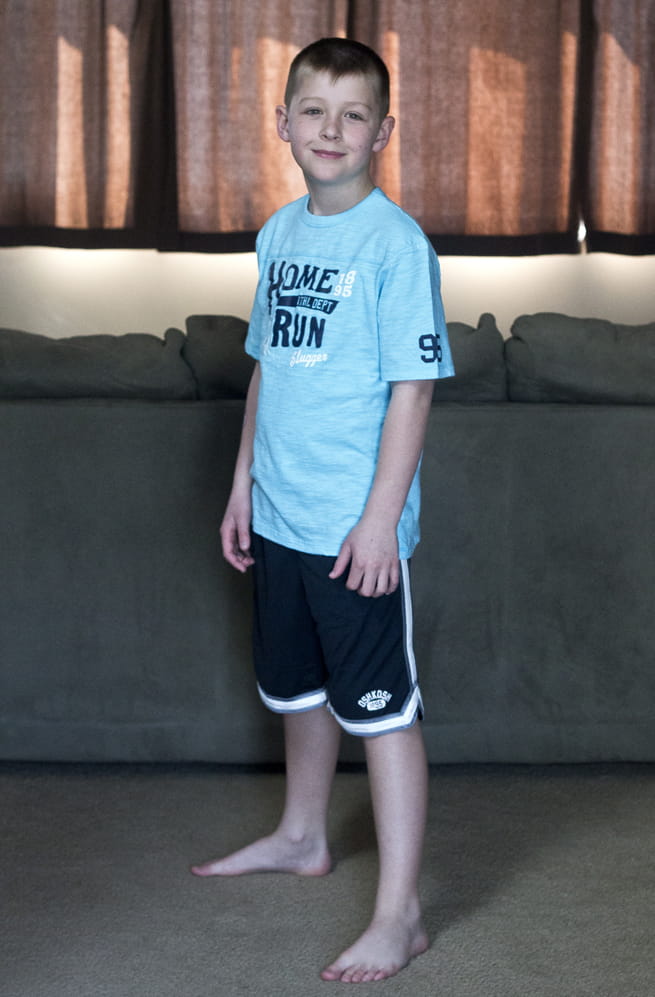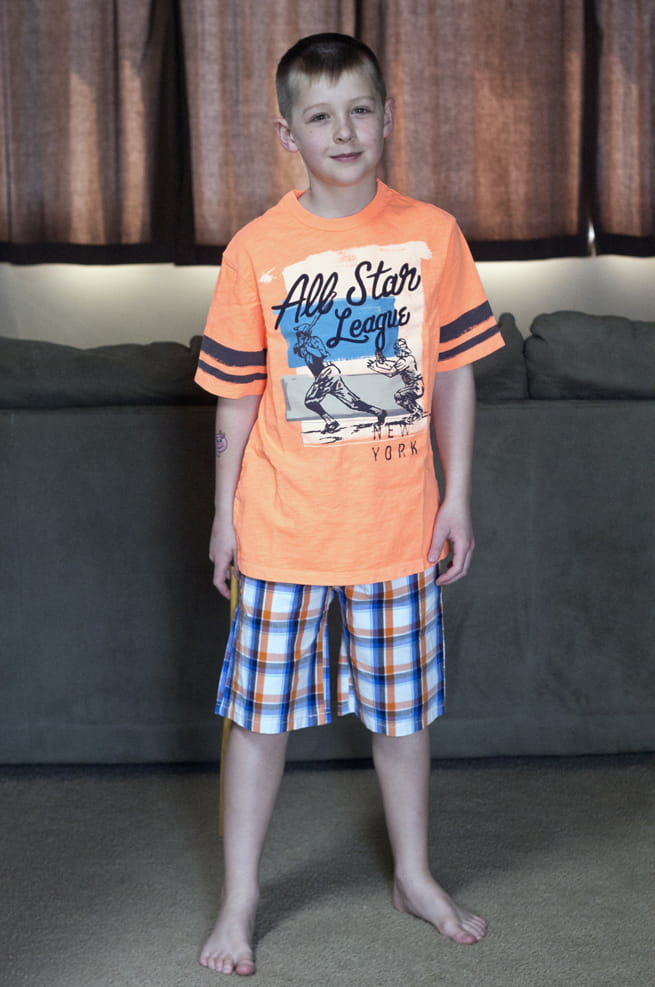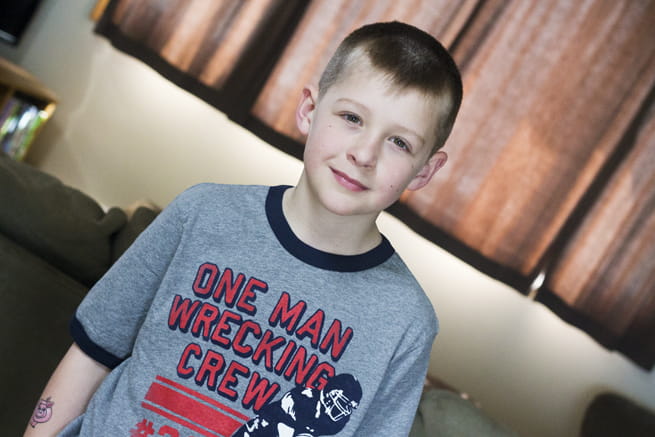 I love when he laughs because you can't see his eyes.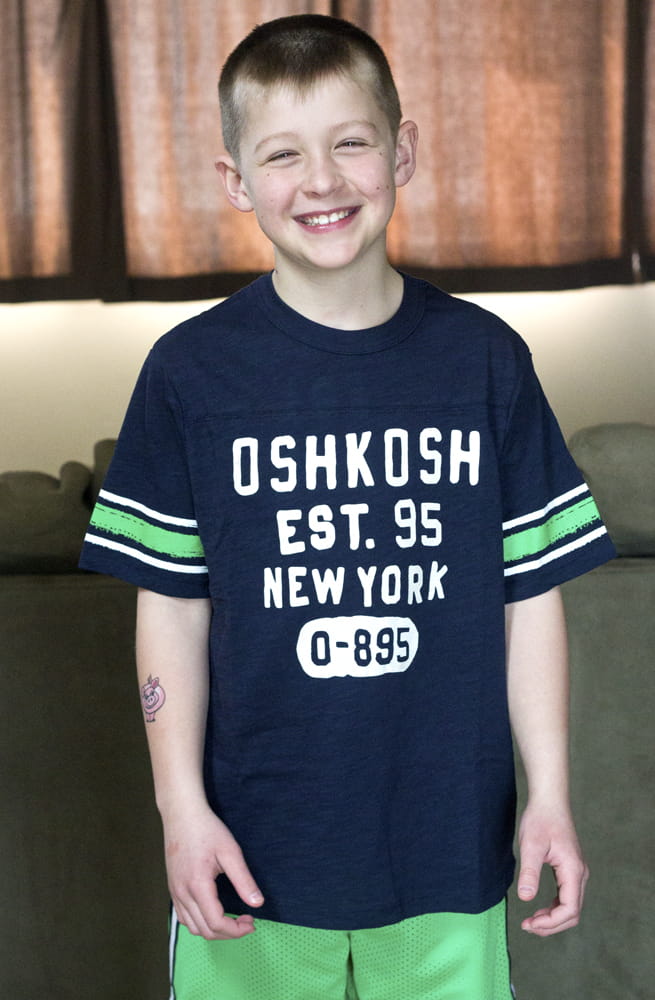 And a close-up of the swim trunks because despite his willingness to model, he was being a bit modest with the swimsuit on. He loves the sharks though!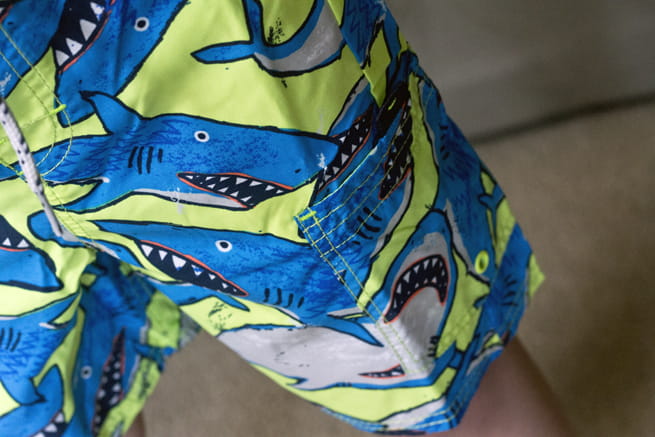 I never, ever shop online without looking for a coupon code first. Even when stores are having sales, you can get even better deals all you have to do is take a few extra minutes at Coupons.com to look for one.
To help you make sure that your kids have the latest spring fashions, Coupons.com is giving away a $200 The Children's Place gift card! To enter simply fill out the form below.
a Rafflecopter giveaway