This is a sponsored post written by me on behalf of CORT . All opinions are 100% mine.
Every time we moved with the Navy, another piece of our furniture would end up broken. Broken legs. Bent frames. Chair backs separating from the seats. Dresser drawers not closing all the way. It was frustrating to be setting up another new home only to find yet another broken piece of furniture.
We haven't moved in 10 years now and we are still experiencing the aftermath of all of these moves.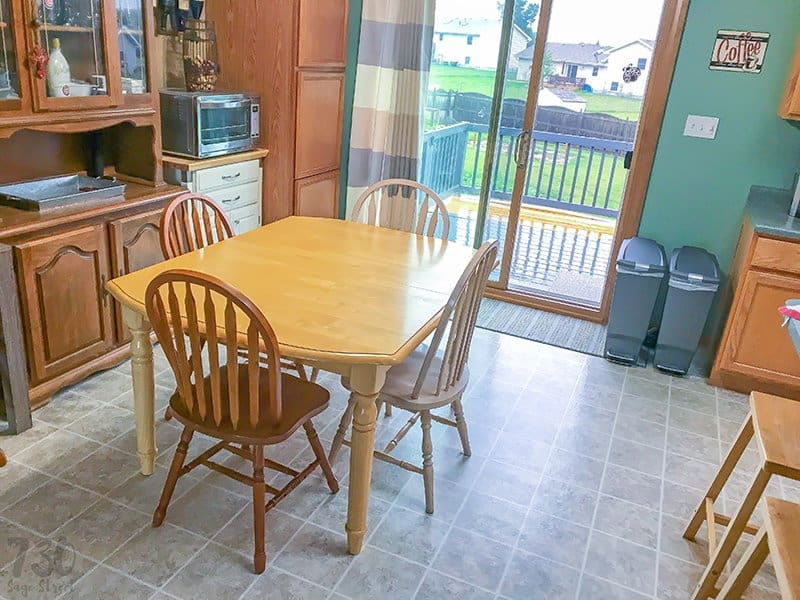 We bought this table in early 2002. I loved it. And while the table survived the multitude of moves (some as short as 12 months), the poor chairs were destroyed one at a time. Every move we'd end up with one or two less chairs. Until we didn't have any of the original 6 chairs left. We have since replaced the chairs with garage sale chairs of the same style, though not at all the same color.
The table is important to me because it was the first table my husband and I bought together as a married couple. If only we had realized that we had other options than risking damage to it from multiple moves. If only we had realized that we didn't need to risk our beloved table across multiple moves. If only we had known about furniture rental.
Why CORT Furniture Rental?
Whether you are in the military, moving off-campus during college, or working for a company where you are making frequent or temporary moves, CORT has solutions that ease transitions and simplify what can be a series of complicated decisions.
Had I known about CORT furniture rental back then, things would have been so much different.
1. No broken furniture
With CORT, you don't have to worry about living with furniture that has been damaged or broken during moves. You can wait to invest in your dream furniture until you are sure you are settled in one place for a long time.
No matter how carefully you pack and move, furniture is big and bulky and much more likely to be damaged in a move.
2. Reduce moving expenses
Moving is expensive, and the farther you are moving the more it costs. And part of the cost is based on weight. Furniture is some of the heaviest items in a move, not having to move furniture can cut down on those moving costs. Combine that with savings of not having to replace or repair broken furniture, and furniture rental is an attractive option.
3. Convenience
With CORT you get furniture on demand, when and where you need it. They also have flexible lease term options for short-term and long-term needs.
4. No commitment issues
When you use CORT Furniture Rental to furnish your home, you aren't stuck with furniture that doesn't suit your style or your needs for the long term. We bought a sectional couch once that looked amazing in the store but the reality was that it was not a great fit for our space. Sure, it was comfortable, but it was way too big. But, we were stuck with it.
My kitchen table needs to be replaced, but I have commitment issues. Not only is it sentimental but I have been afraid to commit to a particular style because I know that the table I buy, I will be stuck with for a very long time.
Because you aren't buying your furniture, CORT allows you to embrace your commitment issues.
5. Explore your style
Another great benefit of using CORT Furniture Rental is that it allows you to explore different styles and choose the best style and color for your new home. If your current move has you near the beach, you may want a different color scheme and different type of furniture. If you aren't using furniture rental, you will be "stuck" with the same furniture move after move.
CORT has an amazing selection of different style options available for every room in your house. Just look at these different living room style options, and these are just a small handful of choices available with CORT Furniture Rental.
CORT can help you furnish every room in your home with by-the-room packages or move-in-ready packages that will make your entire home ready for you with a few simple clicks.
I may give this furniture rental thing a try, CORT's Madden Dining Room set, looks like something I might like. Perfect for my commitment issues. Maybe I can upcycle my table into something fun so I don't have to part with it completely.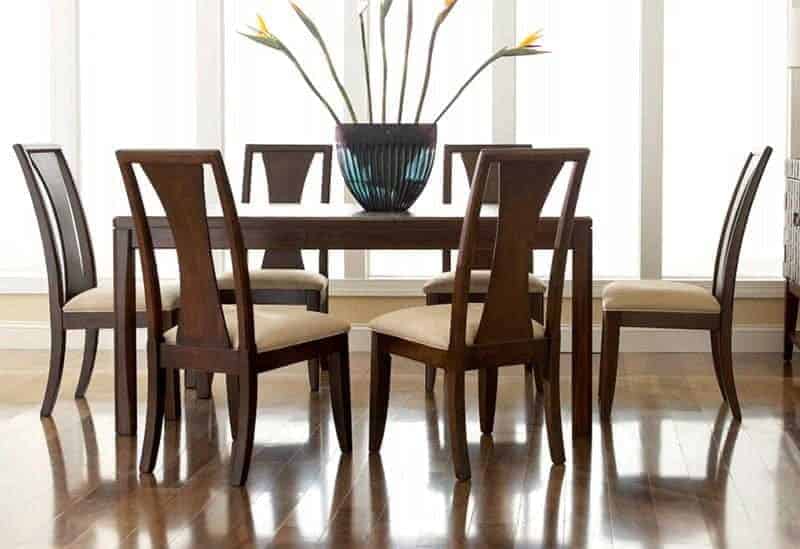 Printable furniture rental checklist
To help you with your furniture rental journey, I put together a furniture rental checklist that you can fill out to determine your needs. Then you can take the list over to the CORT Furniture Rental website and choose the options that work best for you.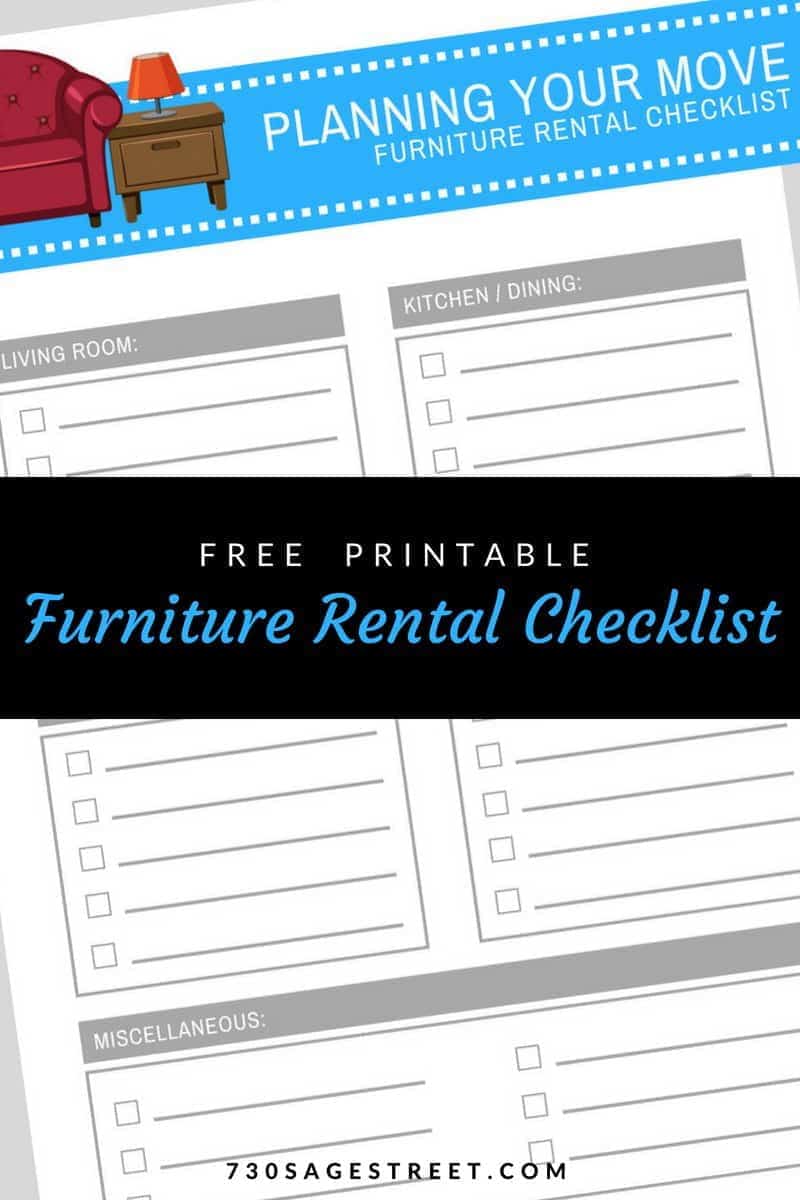 Pin this on Pinterest for later!