This is a Sponsored post written by me on behalf of Comfort Zone® products for SocialSpark. All opinions are 100% mine.
Cats are funny.
Not funny, "haha" – well some of them are that, but funny WEIRD.
Cats are emotional, as much people think they are aloof and uncaring, cats are super sensitive to change. When my son was born in 2003 our cat Sylvester that we had had since he was just a tiny kitten, starting leaving puddles around the house that we could not seem to curb. That, on top of my son's apparent cat allergy and he had to find a new home. He ended up moving in with my sister where he has lived ever since.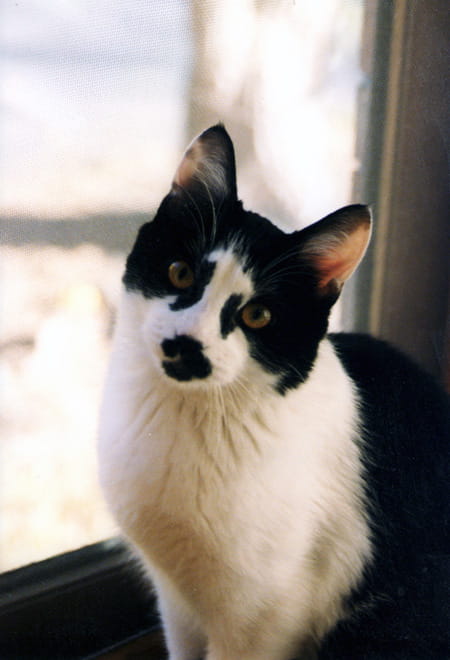 It's been quite a few years since Sylvester became a part of my sister's family. He is now almost 13 years old which isn't necessarily the end for a cat, but Sylvester seems to have slowed down quite a bit. My sister recently moved and adopted 2 kittens and since then Sylvester spent most of his time hiding in the basement. It was odd for him because he has always been a fairly friendly cat, but stress can take its toll on a cat.
But you are not powerless when it comes to a cat with stress-related behavior. Comfort Zone® with Feliway®  Products contain natural pheromones that can help your cat relax and reduce stress-related behavior.
About Comfort Zone® with Feliway®  Products:
Comfort Zone® with Feliway®  products are 95% effective at reducing scratching and urine marking for cats. It helps control destructive scratching and urine marking.
Comfort Zone® with Feliway®  Diffuser releases a continuous odorless vapor that mimics the feline facial pheromone which soothes and comforts cats.
It is great for multi-cat households.
Comfort Zone® with Feliway®  Spray can be used to spray in an area where the cat has recently marked or scratched. It can also be used in crates to soothe while traveling.
My sister had been using Comfort Zone® with Feliway®  products for a little over a month now and we have seen some marked changes in Sylvester. It can take up to 90 days to see a change, but we have noticed that Sylvester has come out of the basement. He has been spending more and more time upstairs socializing with people and with my sister's new kittens. Aside from being older, he seems more like his old self again.
For more information you can visit the Comfort Zone® with Feliway® website or visit them on Facebook.
Join our newsletter!
Subscribe to get updates and great stuff via email including subscriber-only goodies like free printables and giveaways.