This is a Sponsored post written by me on behalf of Dollar General. All opinions are 100% mine.
The first thing on my mind when I get up in the morning is coffee.
In fact, I look forward to my morning coffee before I even go to sleep the night before.
If I start my day without it, my whole day is off.
It is my magic morning fuel.
It's my treat after my morning routing – workout, making lunches, putting away dishes and sending my kids off to school. It signifies that moment where I have a few minutes to myself. One set of chores done, and a brief break before I have to get to the work of the day.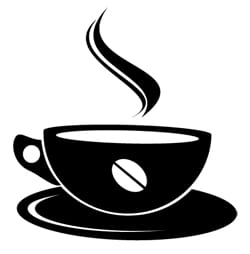 In many ways I think it's psychological. I don't drink that much coffee, but there is something about the routine. About that warm cup of coffee mixed with heavy cream that feels like an indulgence.
And there is something about my favorite mug that makes the experience complete.
What I love about making my coffee at home is that I can make it exactly the way I want it, and with the Maxwell House Single Serving Cups available at Dollar General you can have the convenience of your favorite coffee blend and the quality of brewing a cup at a time with great savings that only Dollar General can offer.
The Maxwell House Café Collection® single serving cups are available only at Dollar General and are the only single serving cups available at Dollar General.
They come in these great blends so you can select your favorite:
House Blend
French Roast
Breakfast Blend
Is coffee your magic morning fuel?
Do you have a special routine where coffee makes all the difference?
Join our newsletter!
Subscribe to get updates and great stuff via email including subscriber-only goodies like free printables and giveaways.