I have a huge pile of store loyalty cards in my wallet.
They take up a ton of room in my wallet, and when I do need one of them for a particular store, I can never find it. Even when I know that it is in there.
So half the time I just say "forget it" and don't bother to use it.
So I carry around all these cards that I don't even bother to use half the time…doesn't really make sense.
Another thing that I have in my wallet at any given time is a series of full or partially used gift cards.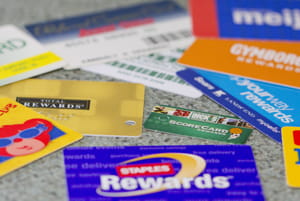 I have taken to taping a small piece of paper on each one that has the balance on it. Which I get after looking it up online. And inevitably those little pieces of paper fall off or get mixed up and I fumble around in my wallet trying to match them back up to their proper cards.
I am not going to even touch on how difficult it is to find all my coupons.
In short, my wallet is A MESS.
I'm "that lady" that holds up the checkout line digging around in her wallet for everything she needs to save money, earn loyalty points and pay for the purchase. I try not to make eye contact with the person behind me, but when I do, I usually offer an apology or try and make a joke to lighten the mood,
Interestingly enough, most people in this situation just don't find me funny.
The good news is, that despite their clear lack of a sense-of-humor, I have a new tool that will save the sanity of anyone who happens to get in line behind me at the store. It will also help me keep track of things, help me save money, and earns me some great rewards as well.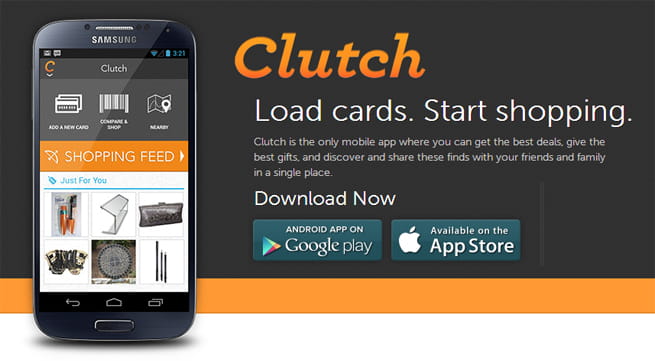 What is Clutch?
Clutch combines everything you need to shop with your phone – mobile wallet, shopping discovery, product search, price comparison, daily deals, coupons and gifting – with the ability to make purchases and deliver them anywhere, with a few taps.

Clutch is the only mobile app where you can get the best deals, give the best gifts, and share these finds with your friends and family in a single place.
The Clutch mobile app is literally a virtual, mobile wallet and allows me to keep everything at my fingertips so I no longer annoy other customers in the checkout lines.
Loyalty cards
Gift card balance tracker
Coupons
Gifts (& birthday reminders)
Price comparison tool
Store finder
Deal finder
And best of all, Clutch is a FREE APP available for download in the App Store and as an Android App on Google Play.
After you download Clutch, the app walks you through the basic features and has you up and running in mere seconds. The overlays clearly explain how to use all of the features and the interface is straightforward and it is easy to get the hang of how to navigate the app.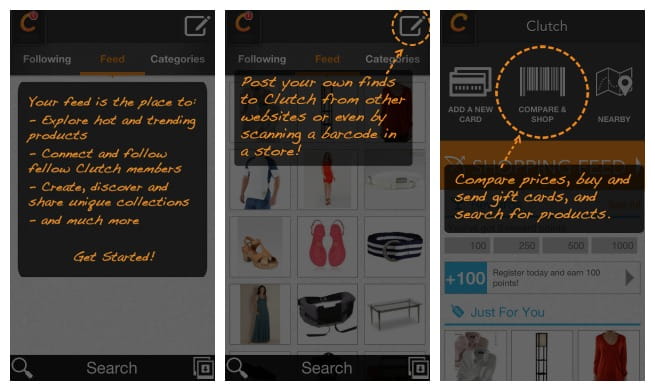 You access all of the features from the orange "C" in the upper left corner of the app screen. It drops down a menu with settings and icons for all of the main features of the app.
Mobile Wallet
The first thing I did after installing the Clutch app was to scan in all of my store loyalty cards. It was really easy! The app will scan the bar code on the card, if there isn't a bar code, you simply enter your membership number by hand. It was quick and easy to load all of my cards in.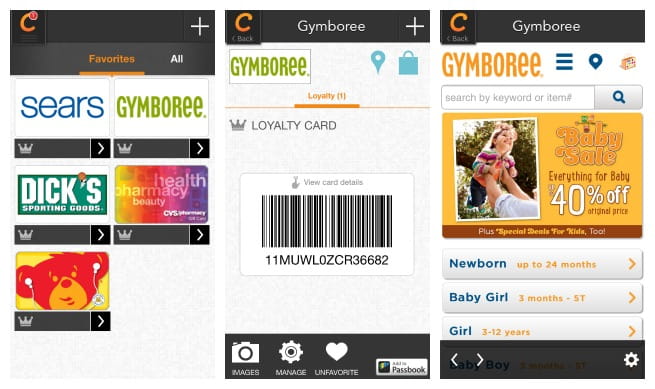 Many of the loyalty cards I use were in the Clutch database which allows access to additional tools such as a store locator and online shopping – direct from the Clutch app!
In addition to storing loyalty cards, you can scan in your gift cards to keep track of balances and you can scan in coupons as well.
While you are shopping, the cashier only needs to scan the bar code on your mobile app instead of you having to dig out individual cards or coupons. What a time saver!
Shopping & Price Compare
The Clutch app allows you to follow your friends shopping feeds. You and your friends can then add your favorite items as a "collection." You can use it to track some of the favorite things you already own, create a wish list for yourself, or create a gift idea list for someone else. Collections can be shared or private.
You can then use the app to browse each other's collections. As you discover items you like you can favorite them or add them to your own collection. You can even buy items right from the app.
You can also price compare with Clutch too!
This is one of my favorite features. You can scan a product bar code into the app or type the product name into the search box and it will show me a variety of shopping options including prices.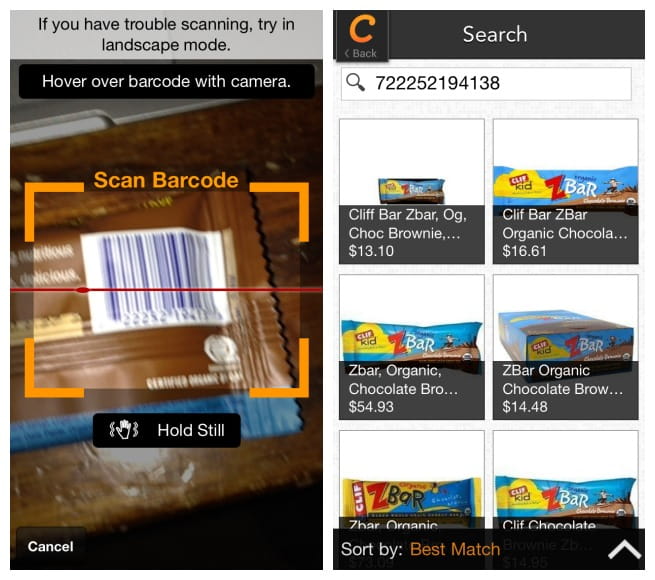 Gift Giving
If you connect your Clutch app to Facebook, it will remind you of upcoming birthdays and allow you to send gifts right from the app.
Additional Features
In addition to the above, Clutch also has a Checkout Assistant that lets you fill out your shopping information once, and Clutch will fill it out wherever you shop through the app. There is also a Deals & Offers section that searches for local deals. I found some great offers I will actually use!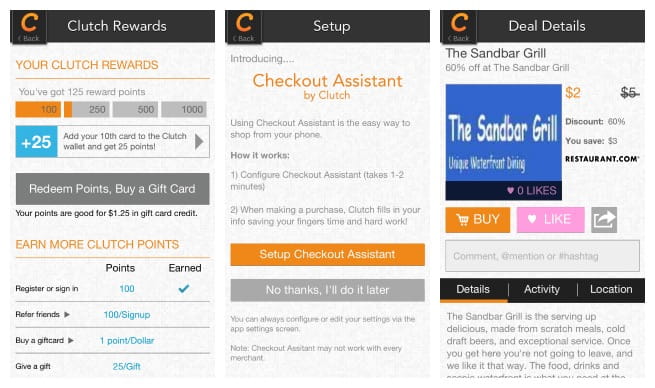 Clutch Rewards also rewards you just for using the app. You get points for referring friends, buying gift cards, giving gifts, adding gift cards and creating collections.
Get the Clutch Mobile Shopping App
The Clutch Mobile Shopping App does all of the above and more!
You can get the mobile app on Android or iOS.
It's free to download and free to use and will help save you time and money.
And make you less annoying to strangers.
What is your favorite feature of this app?
Join our newsletter!
Subscribe to get updates and great stuff via email including subscriber-only goodies like free printables and giveaways.