This post, Bring Paradise Home with Clorox Scentiva, is sponsored Clorox®
The hall bathroom in my house is the one that the kids use almost exclusively. Which means it smells like an outhouse. And since I have to walk past it throughout the day, it's a room that I would love to find a way to make it smell better. But I don't want to  just mask the smells. I want it to clean and disinfect viruses, bacteria and stains. because as bad as it smells in there, I can only imagine the scary things that are lurking on all of the surfaces.
Enter Clorox® Scentiva™.
Scentiva is a new line of bathroom cleaning products from Clorox designed to make your bathroom look beautiful from top to bottom, truly eliminate germs, soap scum, viruses and bacteria, and make it smell like a tropical paradise.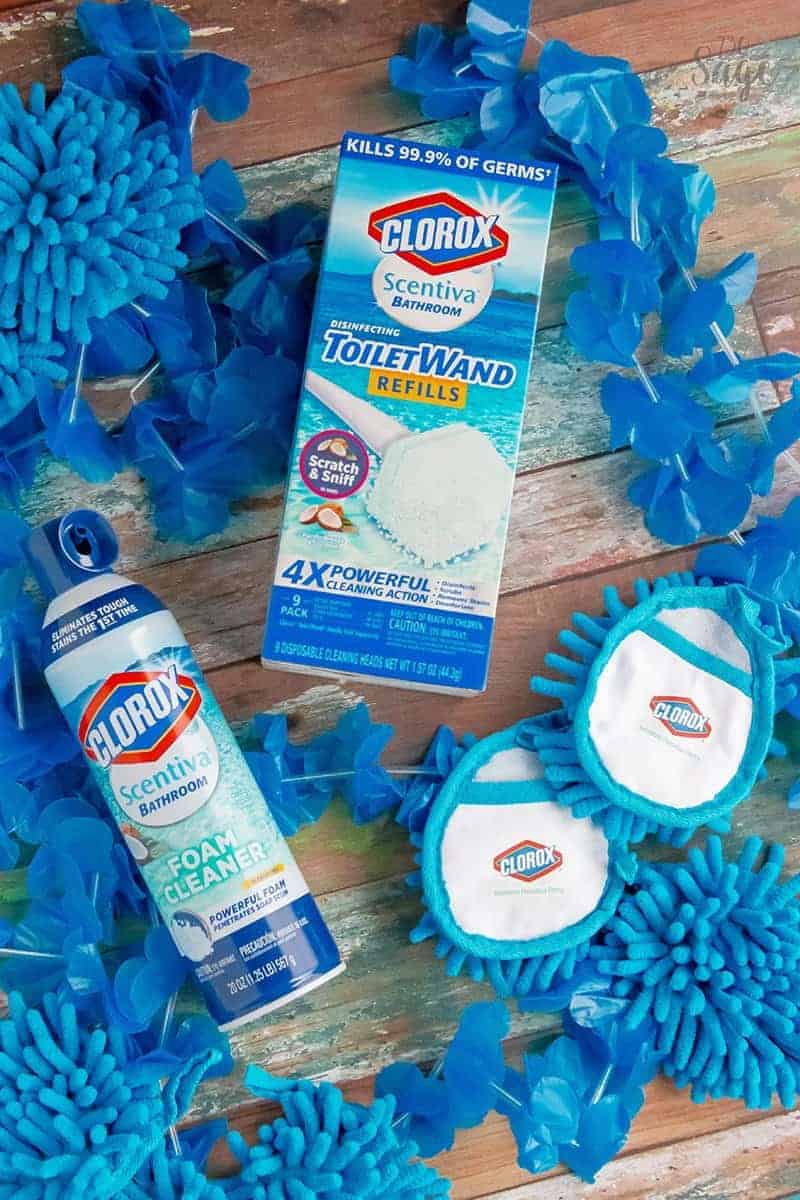 About Clorox Scentiva
Clorox Scentiva is available in 4 different bathroom cleanings products.
Foam Cleaner
Multi-Surface Cleaner
Toiletwand System
Toilet Cleaning Gel
Each of these products offers a quick and easy way to cut through tough stains like grease, grime, lime scale, hard water and soap scum. They kill 99.9% of bacteria and viruses leaving behind nothing but the tropical scent of Pacific breeze and coconut.
My experience with Clorox Scentiva
I seriously couldn't wait to put the Clorox Scentiva Multi-Surface Cleaner and Foam Cleaner to work in my hall bathroom. You know, the one that I said smells like an outhouse.  The new Clorox Scentiva Foam Cleaner removes soap scum 15 times faster for spotless surfaces and the new Clorox Scentiva Multi-Surface Cleaner is also foaming and kills 99.9% of viruses and bacteria. Together with the Scentiva toilet wand, they are a prescription for a sparkling clean bathroom. That smells amazing.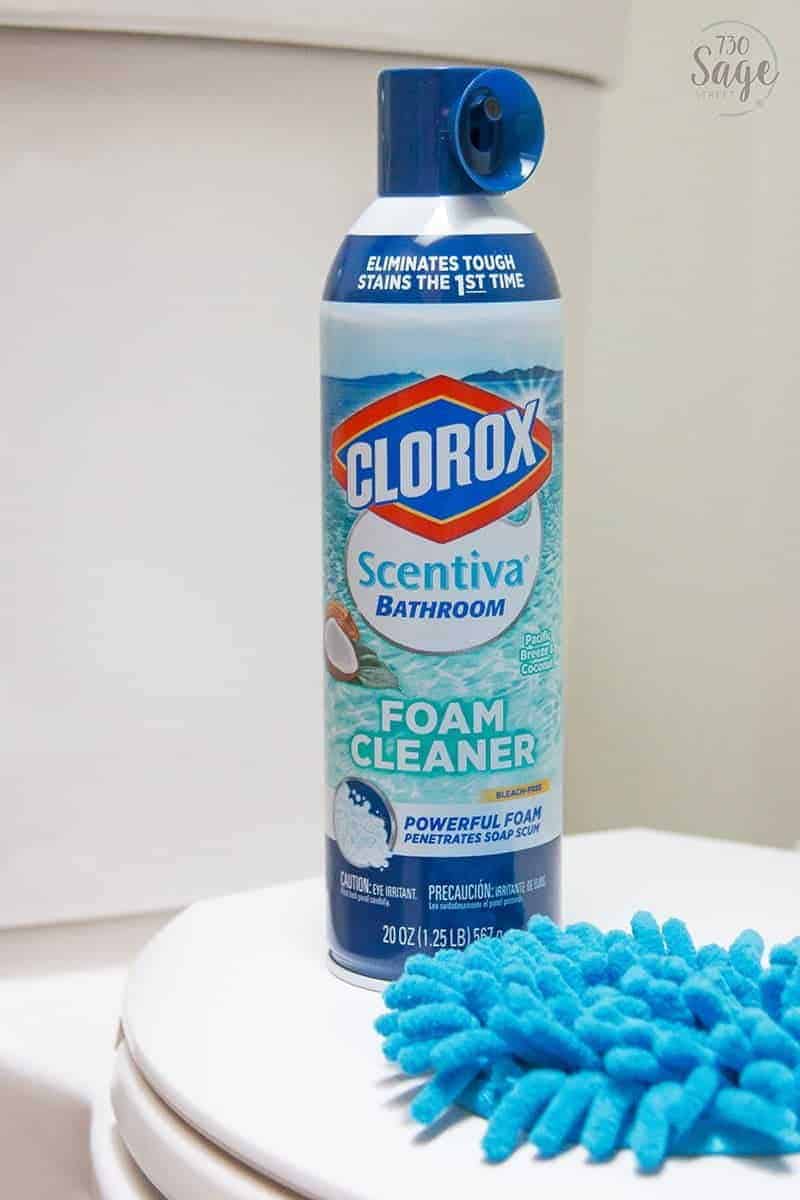 And smell amazing it does. It really does smell tropical like a fresh breeze and coconuts.
I love the peace of mind these Clorox Scentiva products offer to ensure our bathroom is as clean and germ-free as possible as quickly as possible. It's just one less thing I have to worry about. And the fresh tropical scent is the icing on the cake.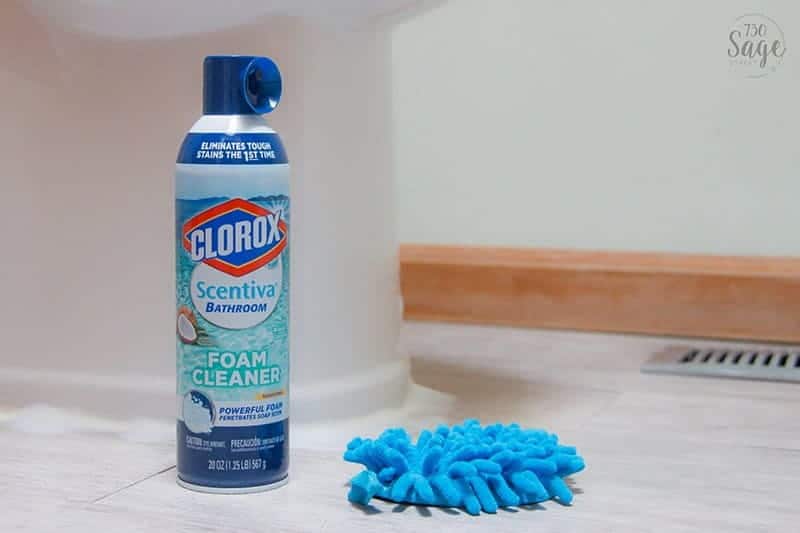 Where to buy Clorox Scentiva
Clorox Scentiva products are available at my most favorite store – Target! They are easy to find, and even have a scratch and sniff on the packaging so you can smell the Pacific Breeze and Coconut scent before you even get home and use it.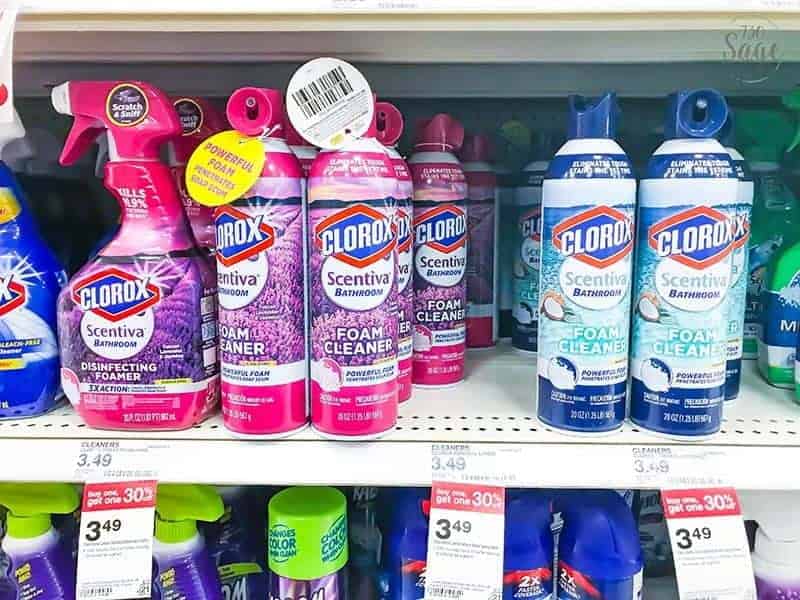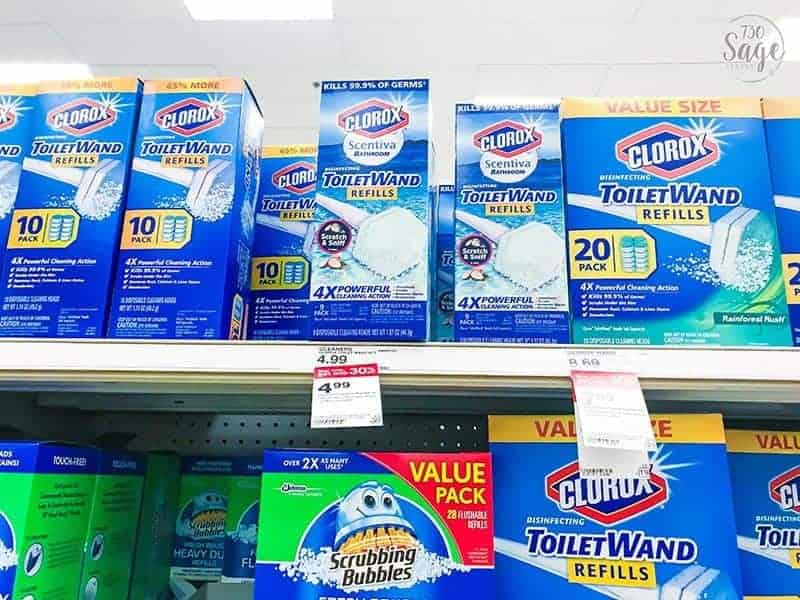 Clorox is a brand that strives to make everyday life better. They do this by creating meaningful, useful products and by giving back to the community. For more information about Clorox Scentiva products and to purchase them from Target.com visit: Scentiva products at Target.