It's funny how one movie can bring back an entire decade of my childhood.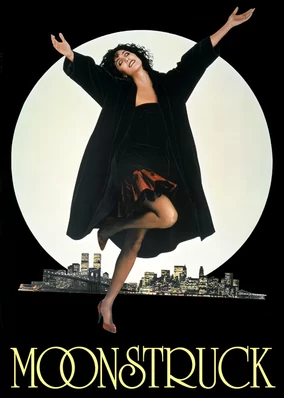 The other day I noticed some new recommendations in my Netflix feed, one of which was Moonstruck. This movie was a favorite of a friend and I for a very long time, and to this day quotes from the film pop into my head bringing back fantastic memories of when life was a little less complicated.
And the thing about Netflix is that it learns from your behaviors and all of a sudden, other great movies from the 1980's started showing up under my Top Picks.
So I started watching them.
I did a lot of growing up in the 80's (ages 8 through 17) and many of these films resonated with me then, and in many ways remind me of who I was way back then.
These are just a handful of the Classic 80's Movies on Netflix. I'm still discovering them. Do you have a favorite? Or maybe you can suggest one that hasn't made my list yet?
Follow Kimberly Grabinski's board Classic 80's Movies on Netflix on Pinterest.
For more information, and to check out all of the available titles, visit
Netflix.com
.
Were you a child of the 80's? What was your favorite movie growing up?
I am a member of the Netflix #StreamTeam.
Join our newsletter!
Subscribe to get updates and great stuff via email including subscriber-only goodies like free printables and giveaways.