Vitamin Angels Give Childhood
. All opinions are 100% mine.
It is a tradition for us to have a real Christmas tree each year. Usually we end up with a 10 foot to 11 foot tree and center it on the vaulted ceiling in our living room. It's huge and a lot of work but super fun.
This year we decided to cut down our own tree at a local tree farm called Luers Tree Farm. It was a great day; not too cold and we did find the perfect tree. We have found that sometimes it's the simplest things that makes our kids happy, and just being with us and doing something as a family is one of their most favorite things to do. They love being involved and included and cutting down our own tree was a perfect way to involve them in such an important milestone – selecting the family Christmas Tree.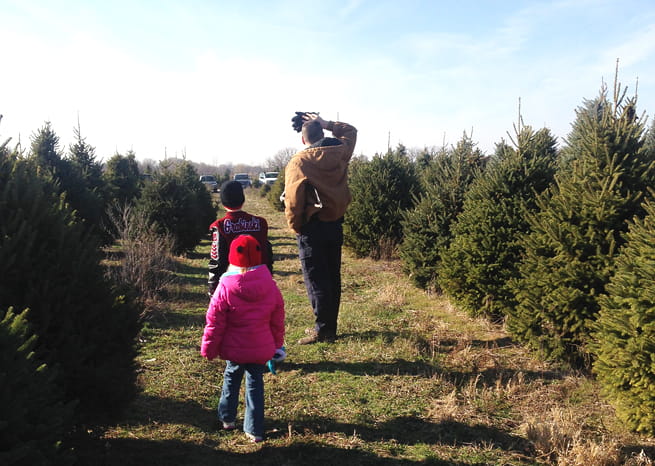 One of the things I kept thinking about that day was the memories we were creating with our kids. We spent about an hour or so walking the farm to find our perfect tree. My husband invented the "Christmas Tree Monster" and the kids were searching for clues that he existed. We even found an animal bone and my daughter was sure that the "Christmas Tree Monster" had done it. It sounds a bit creepy but it wasn't, it was just a fun way to pick out our tree, trying to spot the "monster."
Days later they still talked about it and I know for sure that we created lasting memories. 
My kids even got to help Dad cut down the tree by helping him with the saw!
I can't even imagine how different things would be if my kids were sick and couldn't do these simple activities that we often take for granted.
There are a staggering 3.1 MILLION children in the world who can't participate in normal family activities. 3.1 MILLION!
These kids can't enjoy simple family activities, they can't enjoy playing outside, they can't enjoy childhood.
Because of malnutrition.
So many people in the world don't get enough healthy food in their diets, but there are 3.1 million children are so lacking in proper nutrition that they lose the ability to actually experience the joy and fun that childhood brings.
And all it takes is vitamin and mineral supplements to change their lives.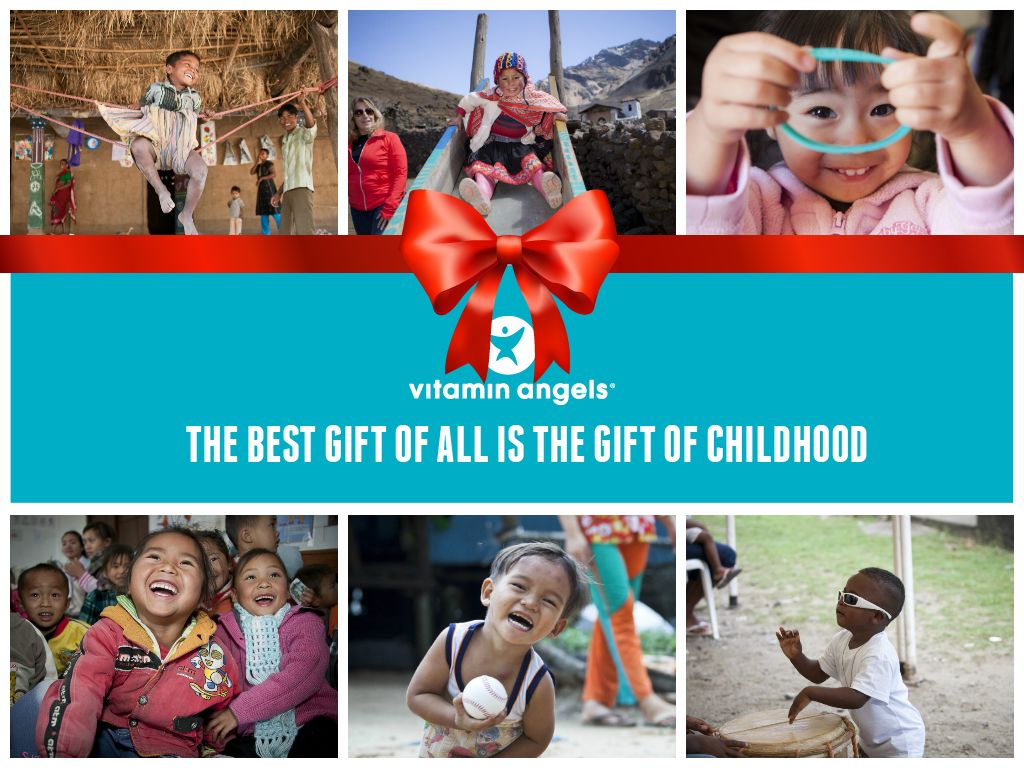 The Give Childhood Campaign
Vitamin Angels is a nonprofit organization that provides life changing vitamins and minerals to kids and mothers in need to over 50 countries across the globe.
Through December 31st, their Give Childhood Campaign is raising funds to help give back to at-risk children.
It only takes .25 cents to give Childhood back to children in need with the vitamins and minerals they need for proper health for AN ENTIRE YEAR!
It's easy to help by visiting Vitamin Angels Give Childhood to make a donation that will help deliver essential vitamins and minerals to at risk children in need.
Your support today will give the gift of childhood to those in need worldwide so please donate now.
Join our newsletter!
Subscribe to get updates and great stuff via email including subscriber-only goodies like free printables and giveaways.

This is a Sponsored post written by me on behalf of