This is a sponsored post written by me on behalf of Chobani. All opinions are 100% mine.
Let's face it, when kids are in school, it's much more challenging to be able to provide healthier snacks for them. In addition to school there are after-school activities and other things that just seem to mean less time is available to prep and enjoy healthier meals and snacks. Our mornings our super chaotic too, I get up 90 minutes before Abby leaves on the bus and I still seem to be rushing to get everything done.
Around here, we have a lot going on after school. There is karate, riding lessons, spell bowl practice and more. It's hard enough to plan and find the time to cook dinner, let alone have a healthy snack ready for them that is also convenient and ready to take on-the-go.
For me, a healthy snack has the following characteristics:
Nothing artificial. No junk. No preservatives. Only natural ingredients.
Contain real fruits and vegetables.
Isn't filled with too much sugar.
Has protein and other things that their bodies need.
Is non-GMO.
But in addition to all of that, it also has to appeal to my kids and be something that we can grab-and-go if we need to.
Which is why I am so glad to have found Chobani Kids Greek Yogurt!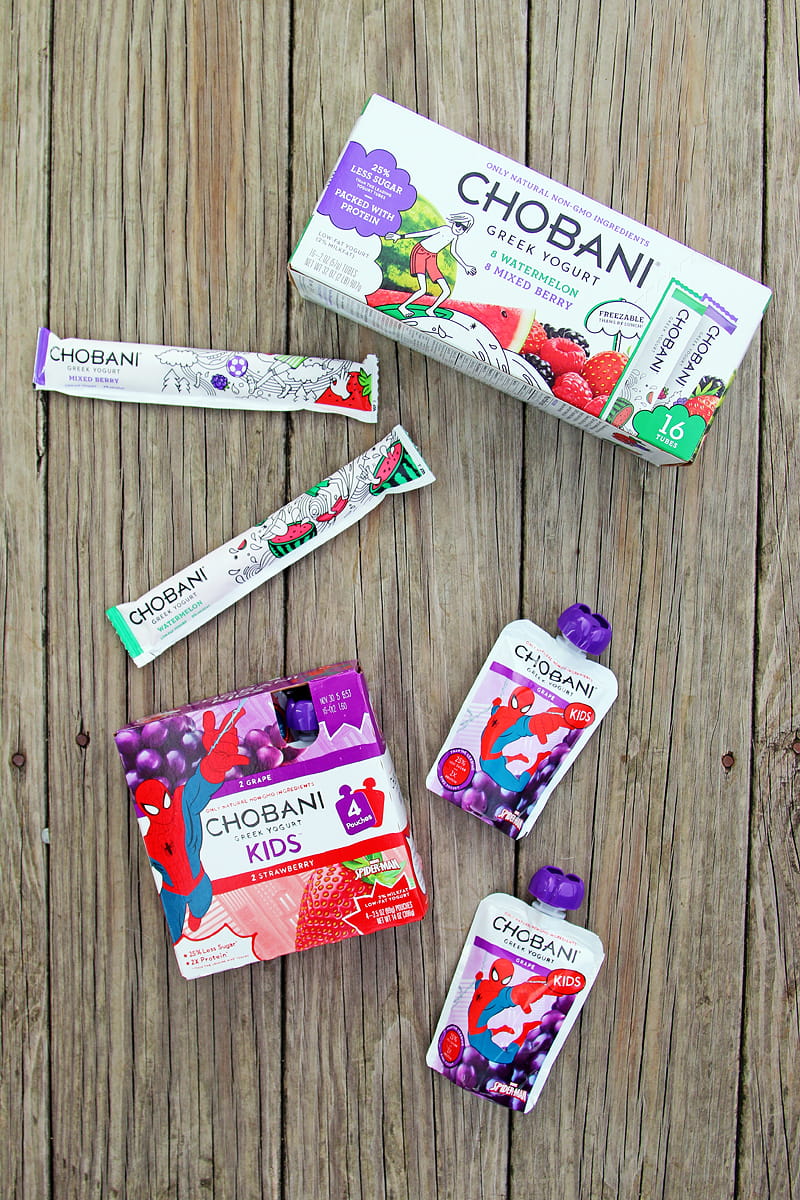 Chobani Greek Yogurt Tots and Chobani Greek Yogurt Kids pouches and tubes have all of the characteristics of what I consider a healthy snack. And the best part? My kids LOVE THEM. In fact, these are the only pouches my daughter will eat. She was very hesitant to try one because for some reason she doesn't usually like anything that comes in a pouch.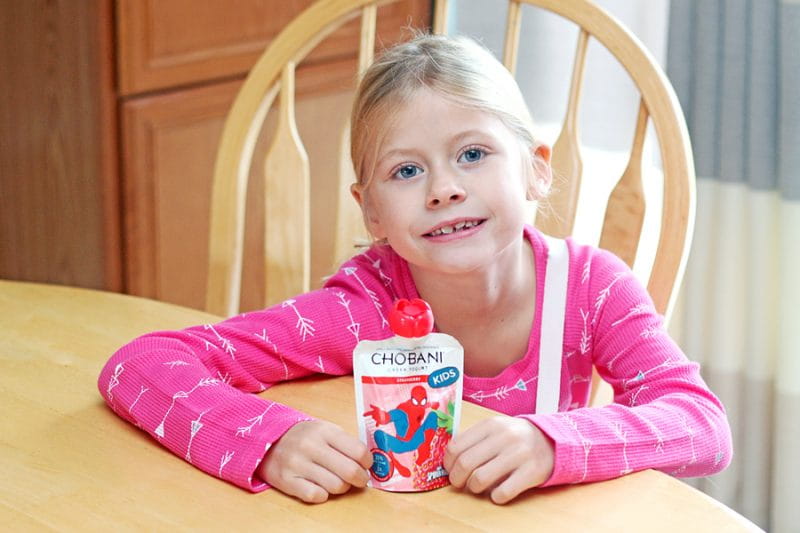 But she was willing to try it!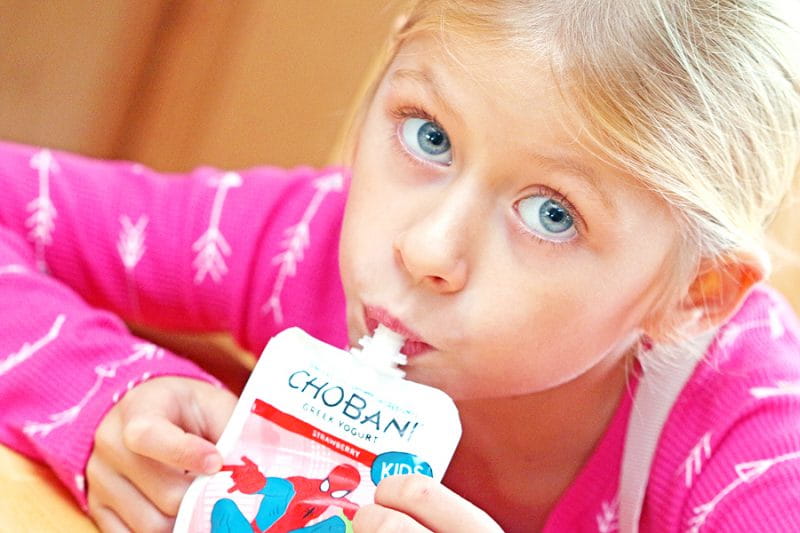 "Oooh this is good!" She liked it! She then proceeded to read the back of the package. She was excited to read all about what isn't in the Chobani Kids Greek Yogurt pouches – because she knows I will continue to buy them for her.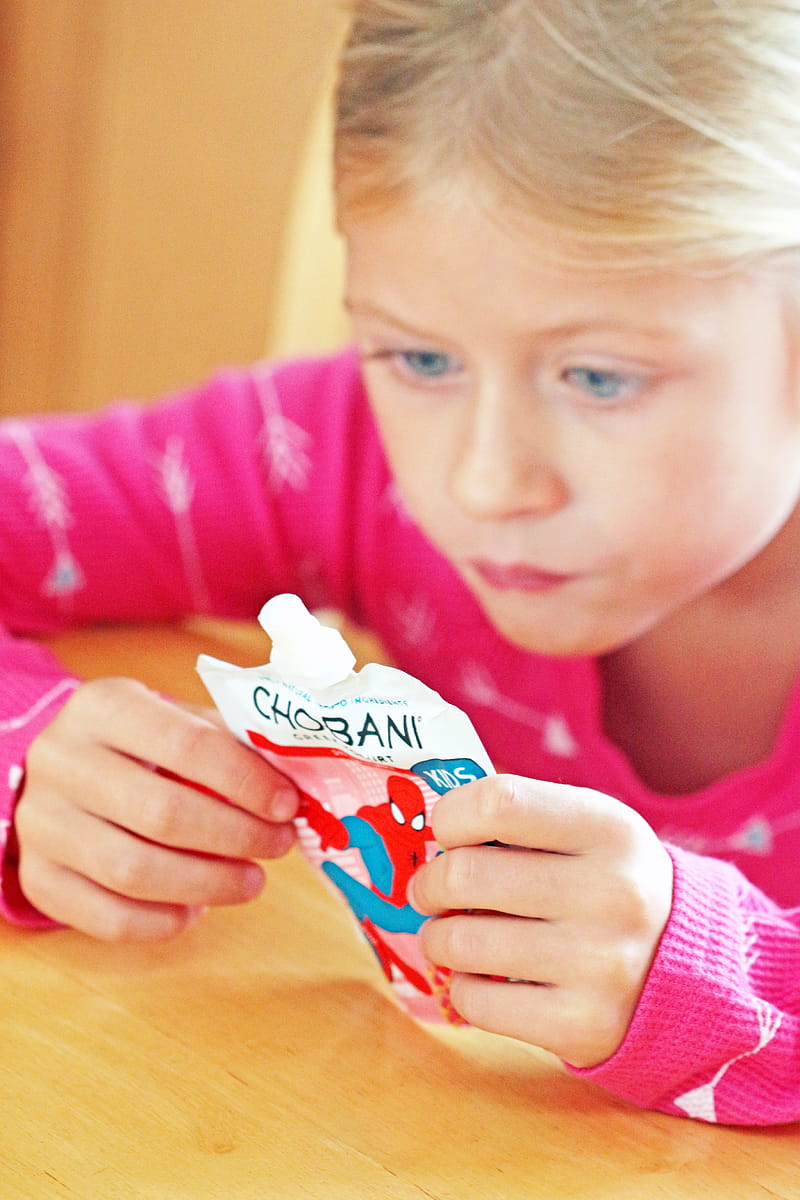 She actually liked it so much she wanted one in her lunchbox as well.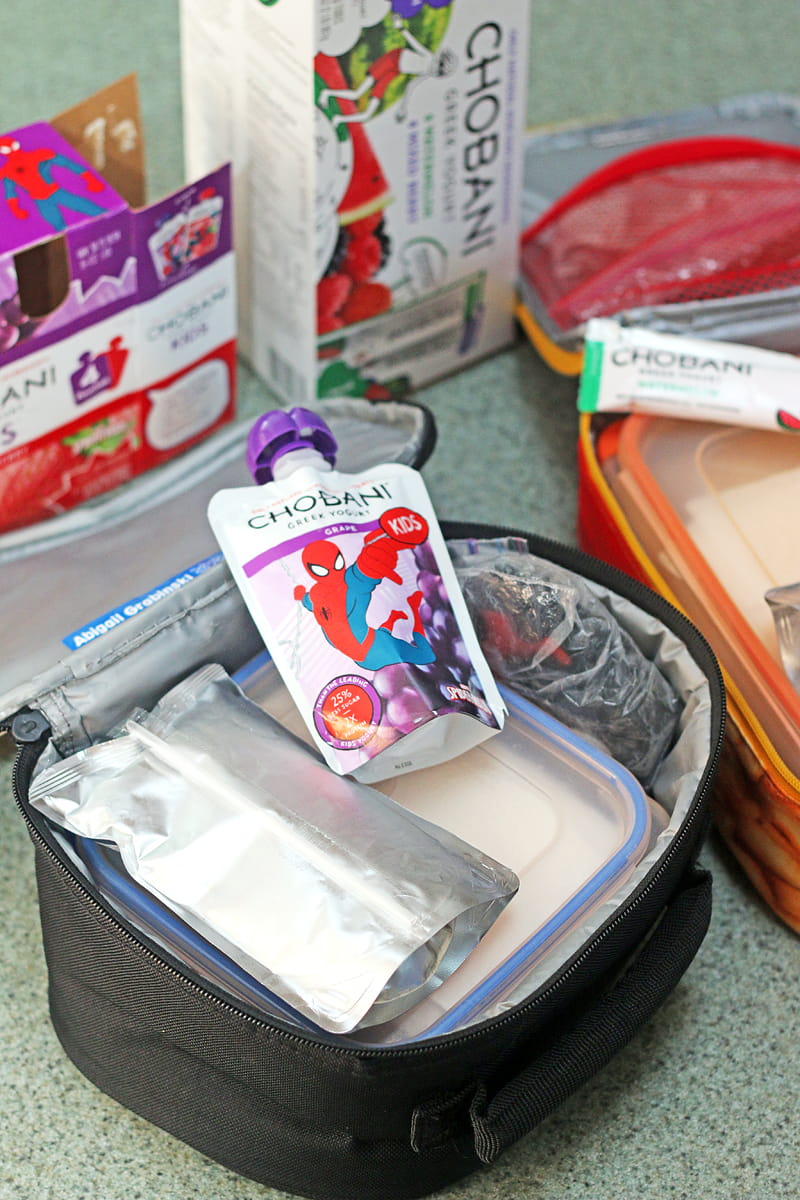 My son didn't have time for a regular breakfast, so he grabbed a Chobani Kids Greek Yogurt pouch on his way out the door.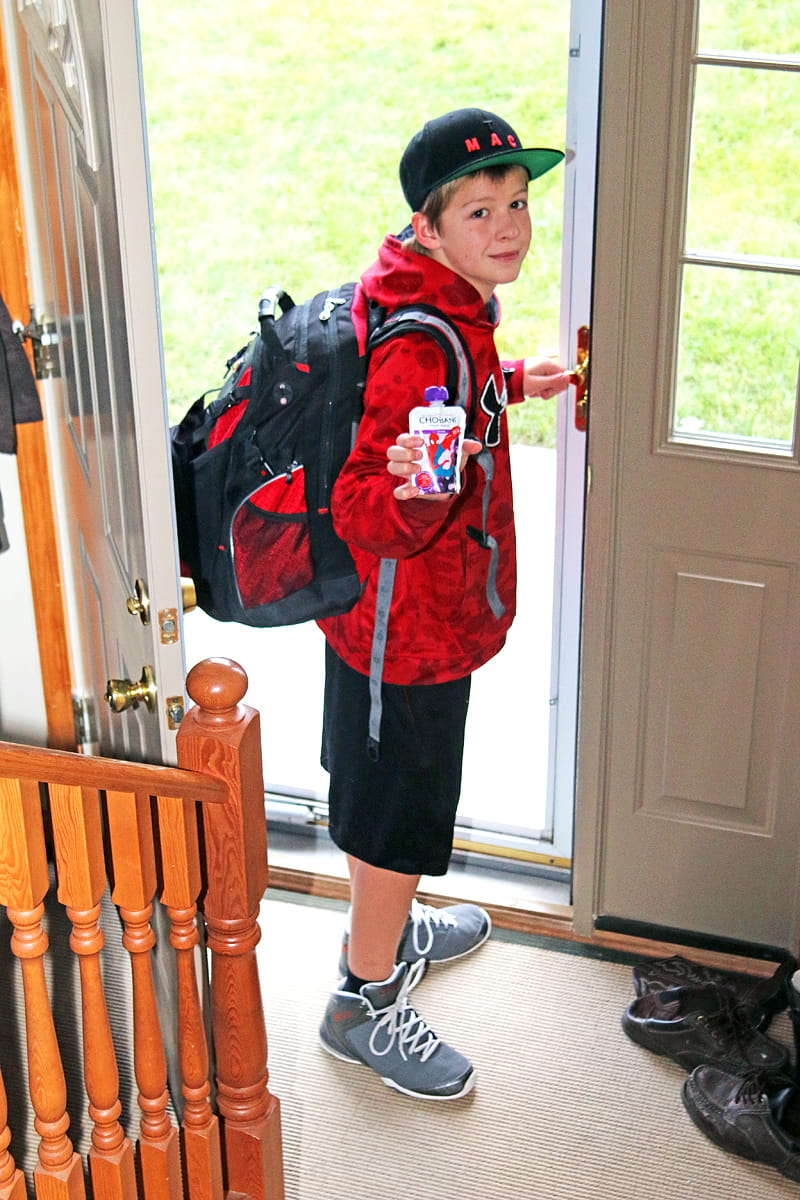 Chobani Kids Greek Yogurt is the perfect snack for our lifestyle. My kids love the taste and the flavors, and I love what is, and more importantly, what isn't in them. They fit easily in a lunchbox or to just grab and enjoy. We also like to freeze the Chobani tubes for a warm weather snack that they can share with their friends.
We definitely snack smarter now that we have Chobani Kids Greek Yogurt !
Chobani Kids Greek Yogurt and Chobani Tots Greek Yogurt products contain less than 5% lactose, are gluten-free, and have live and active cultures and probiotics. They can help your kids snack smarter too.
Snag a Chobani coupon: Chobani Kids Savings
Join our newsletter!
Subscribe to get updates and great stuff via email including subscriber-only goodies like free printables and giveaways.