Have you ever wondered if someone is using your child's identity?
Did you know that over 140,000 children in the US have been victims of identity theft?
Children have no reason to monitor their credit report, but because of modern technology and the availability of information, children have become targets for identity theft, especially because of their clean credit. Thieves open credit cards in their name by adding 20 years to their birthdate. Because of increased activities such as sports and after school activities that require social security numbers, your child's identity is at greater risk. More and more kids are using the internet and despite warnings, may still share their personal information on the web, and with teens doing more online shopping, they are a prime target for would-be thieves.
And it can take 18 years to discover a child's ID has been stolen!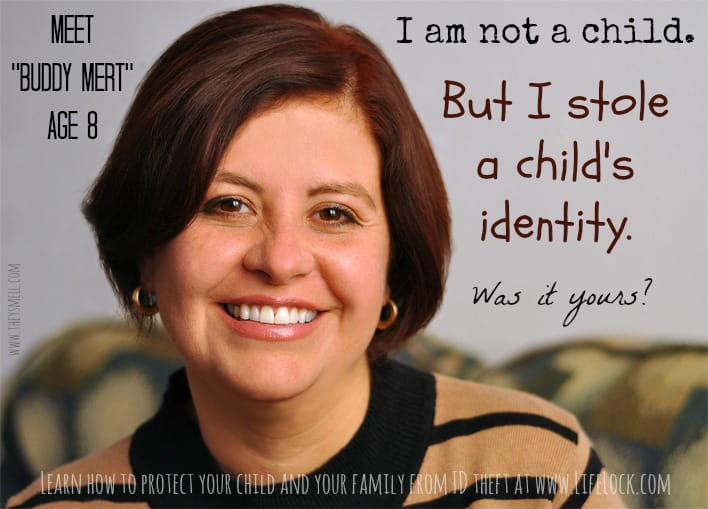 There are a lot of things you can do to protect your child to reduce the chance that they will become victims. Paying careful attention to the tips below should help you protect your child so that their credit and their identity is theirs and only theirs when they are old enough to use it.
Tips to protect your child's identity:
If you are giving birth in a hospital, opt out of the hospital forms that allow you to allow for a Social Security number for your child at the hospital. Apply directly with the Social Security Administration.
Keep all records in a safe or safety deposit box.
Unless required by law, do not provide your child's Social Security number for school and sports.
Teach your teen to NEVER give out their birthday, address or Social Security number, especially online.
Make sure you have access to your teen's social media accounts so you can ensure they are not providing information that makes them vulnerable.
If your college student has a credit card, make sure they on;y get statements electronically so they are not left out in dorm rooms for other people to view.
Remind your college student to never access password protected sites, especially banking sites on public computers or public wi-fi.
If you want extra protection, LifeLock offers a new service to help monitor your child's identity called LifeLock Junior.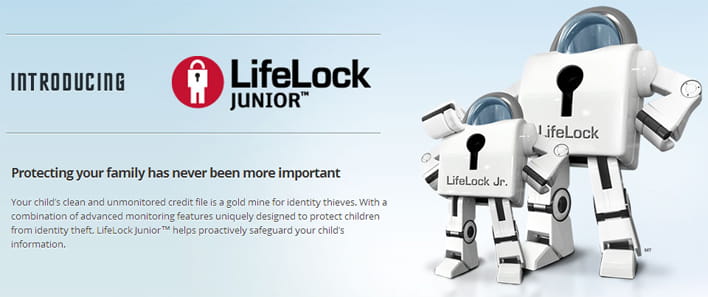 About LifeLock Junior:
Your child's clean and unmonitored credit file is a gold mine for identity thieves. Critical misuse and damage could go completely undetected for years. That's why LifeLock now offers advanced monitoring of your child's personal information with proactive protection features designed specifically for children. LifeLock Junior™—it's relentless protection for your kids and peace of mind for you.

Identity Threat Detection and Alerts


Your child's stolen information can be used to apply for credit cards, wireless services, retail credit, utilities, mortgages or auto and payday loans. LifeLock actively monitors applications within an extensive network for attempts to use your child's personal data, and alerts you if suspicious activity is detected.

Credit File Verification

The existence of any credit information for a child can be a sign of identity theft. LifeLock monitors your child's Social Security number to detect a credit file associated with your child's identity.

Black Market Website Surveillance

Identity thieves illegally buy, sell and trade personal information on black market Internet sites around the world. LifeLock patrols over 10,000 criminal websites and notifies you if your child's Social Security number and associated data is found.

File-Sharing Network Searches

Many children and young adults use peer-to-peer file-sharing networks to download music, photos and more. LifeLock actively searches these networks for exposure of your child's personal information—malicious or inadvertent.

Award-Winning Member Service 24/7/365

LifeLock is here to help you 24 hours a day, 7 days a week, 365 days a year. If at any time you have questions, sign in to your secure member portal at LifeLock.com, email Member.Services@LifeLock.com or call 1-800-LifeLock (543-3562).

$1 Million Total Service Guarantee


As a LifeLock member, if your child becomes a victim of identity theft, LifeLock will spend up to $1 million to hire experts to help your child's recovery.
There are ways you can be proactive to help protect your child's identity.
A little bit of caution goes a long way!
For more information about protecting your child from identity theft, check out this infographic from LifeLock: Protect Your Kids from ID Thieves.
Join our newsletter!
Subscribe to get updates and great stuff via email including subscriber-only goodies like free printables and giveaways.