We love chili around here. It's easy to make, and can be made to simmer all day in a slow cooker or a dutch oven. Today I wanted something easy but didn't feel like browning ground beef so I decided to make chicken chili instead of traditional beef chili.
I went with the crock pot this time because I didn't feel like stirring it on the stove for half the day like I would have to if I used a dutch oven.
You don't need a whole lot for this recipe, some chicken breast or thighs (rotisserie chicken works great too), chicken broth or chicken stock, tomato sauce, chili powder, chili beans and a few seasonings. You can also add canned or frozen corn, green chiles, cayenne pepper or white beans. I like to add shredded cheddar and sour cream to it when I serve it as well.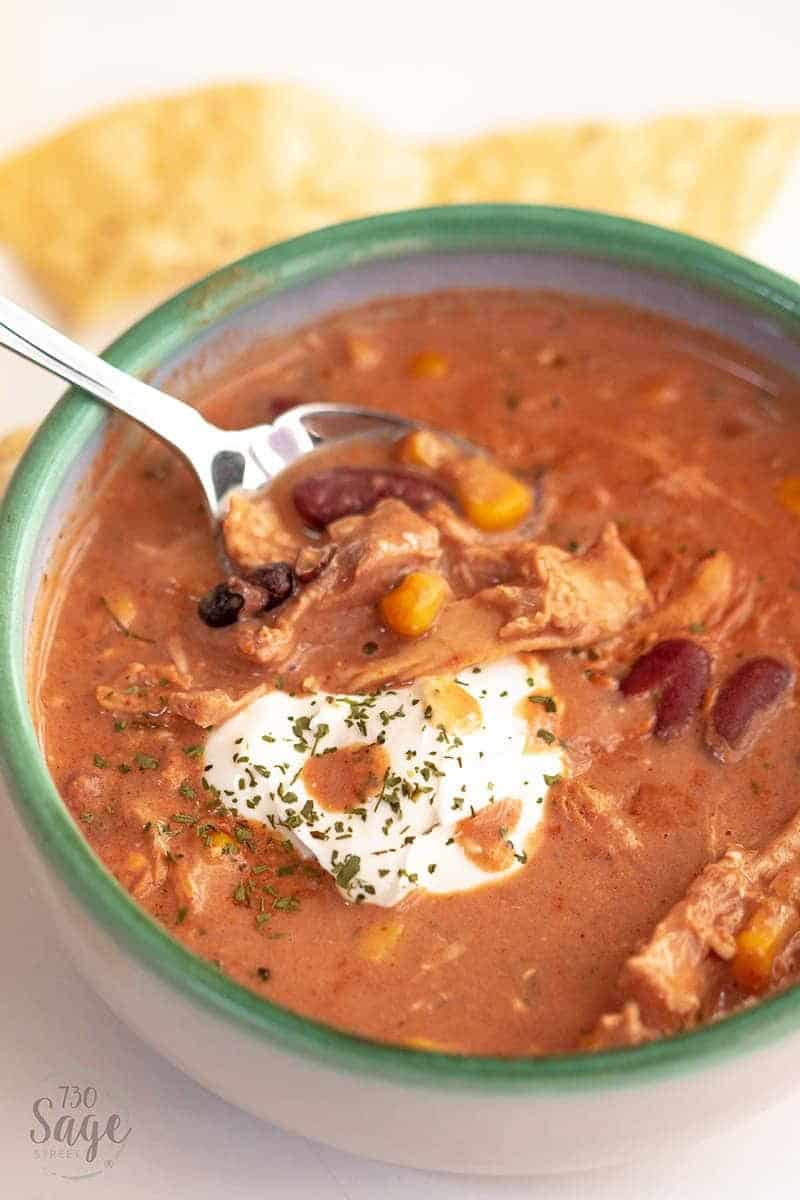 This is a super easy recipe with a lot of flavor. My son had 3 bowls! It makes a lot of chili but will freeze well so you can get at least 2 meals out of it.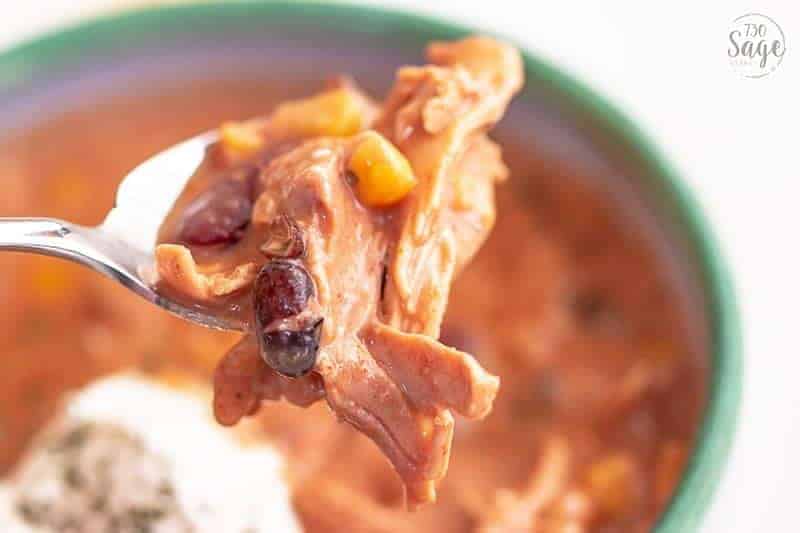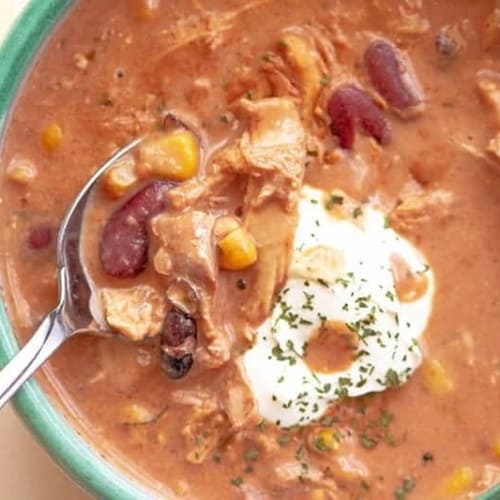 Slow Cooker Chicken Chili
Print
Rate
Total Time:
6
hours
5
minutes
Instructions
In a 6 quart slow cooker, place chicken in the bottom. If using uncooked breasts or thighs, just place them whole, you will shred them later.

Add in everything except the cream cheese

Cover and cook on low for 5-6 hours until chicken is completely cooked.

Remove the chicken and shred it with two forks. Then return the shredded chicken to the slow cooker. If using rotisserie chicken, you can skip this step.

Add the cream cheese to the slow cooker and turn heat to high.

Stir frequently until cream cheese is thoroughly blended in, about 30 minutes or so.

Serve!
Nutrition or specific diet information shown is an estimate or best guess and is for information only. 730 Sage Street is not responsible for the factual accuracy of any nutrition information, calculations or claims.