I've never been anywhere tropical.
Even went I went somewhere sort of tropical – Florida, it was barely 65 degrees when I was there.
Next week, thanks to the Mexico Tourism Board and Dreams Resorts & Spas Cancun, I will be in Cancun Mexico!
Preparing for the trip hasn't been easy.  I tried on about 400 swimsuits and none of them fit.  Land's End, however, has come to my rescue and are sending me a suit that promises to fit great.
I also had to get a passport, right during the time the US Government was threatening to shut down.  But I did get it in plenty of time even though I had to pay $60 to expedite it.
I've been shopping for some summer clothes.  See, I don't have a summer wardrobe because of all the weight I lost.  Indiana summer clothing isn't exactly the same kind of summer clothing one needs for a place like Cancun.  It's 40 degrees in May right now, and we barely get 3 months of summer around here.  I got a few things that hopefully will get me through the weekend without actually looking like a cheeseburger.
Here's an aerial of Dreams, Cancun:
Don't be jealous.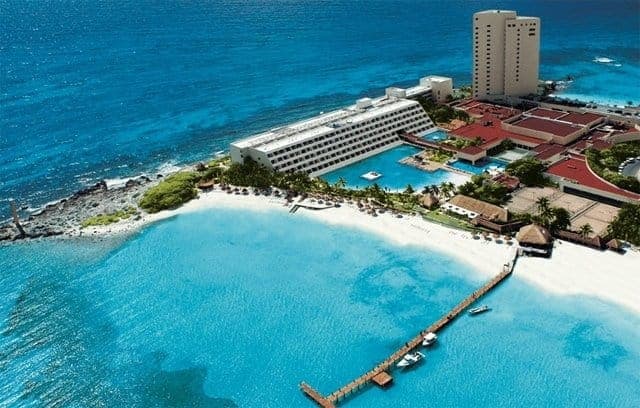 Actually, you can be a little jealous.
Join our newsletter!
Subscribe to get updates and great stuff via email including subscriber-only goodies like free printables and giveaways.