This Mother's Day breakfast in bed craft is sponsored and inspired by Bonne Maman.
Mother's Day is right around the corner and as a mom I think I can speak for most moms when I say that the number one thing we would like is to spend some time relaxing with our family. Wine, electronics or jewelry are a close second, but the most important thing is to be able to spend time with the people that are the reasons we are called "mom" without having to worry about household or work responsibilities. We just want a truly relaxing day where we don't have to do much of anything.
We don't have to be waited on hand and foot, but we would love it!
Which is why breakfast in bed would be the perfect start to Mother's Day this year.
Bonne Maman is a brand that knows how much moms appreciate being pampered with breakfast in bed. Not only are their gourmet jams and jellies delicious (and non-GMO), their jars are perfect for fun Mother's Day crafts as well. Bonne Maman products contain 100% natural ingredients. Nothing artificial. No coloring, no preservatives, just natural goodness. They are produced in France using time-honored recipes and the delicious taste definitely reflects their commitment to quality.
Prior to recently, I had never tried Bonne Maman, but after tasting these jams (with a spoon, don't judge…) I can honestly say they are my new favorite jelly and the jars really are the perfect shape for upcycling into something cool and useful. Plus their signature gingham lid is just adorable.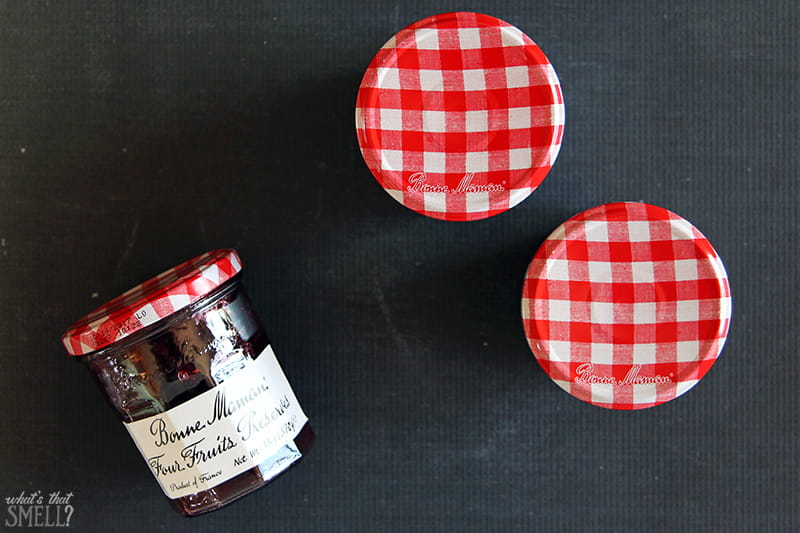 The first thing you need to do prior to using the jars is to enjoy the jams. This is not hard, in fact, you may end up with multiple jars. Then you can set about painting the jars so they can be used for your craft.
How to make Chalkboard Jars:
What you need:
Empty Bonne Maman jam jars (washed)
Chalkboard paint
Paint brush or paint sponge
Newspaper so you don't paint your table
Instructions:
Follow the instructions from your paint, mine called for paining the jars, allowing to dry for 1 hour, then applying a second coat. You then need to allow them to cure for 21 days or bake in an oven for 30 minutes at 350 degrees.
After you bake the glasses, allow to cool and rub chalk all over the painted surface to condition. Then wipe the chalk off.
You can choose to paint the lids (I prefer the gingham so we didn't) but the metal may have different instructions so read the paint instructions carefully.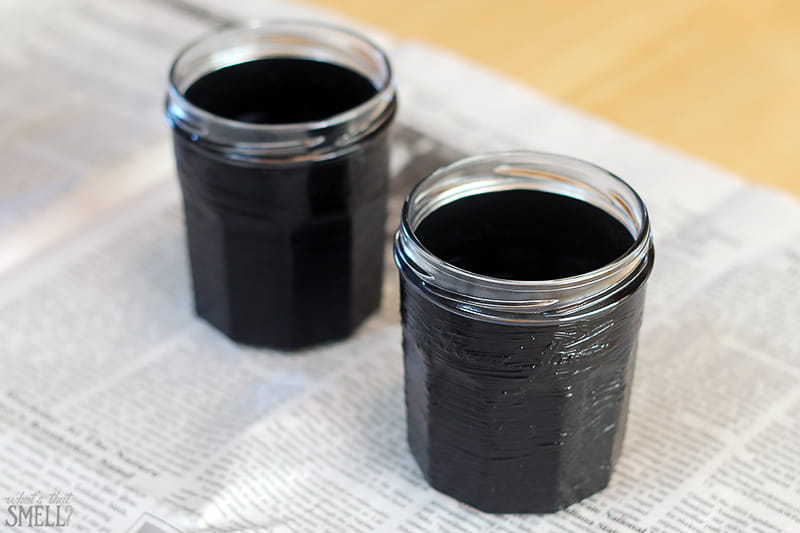 Now they are ready to be used and reused as a Mother's Day Breakfast in Bed tradition!
I let my daughter create her idea of the perfect Mother's Day breakfast for me, and I think she did a fantastic job. It not only tasted delicious, it was beautiful too.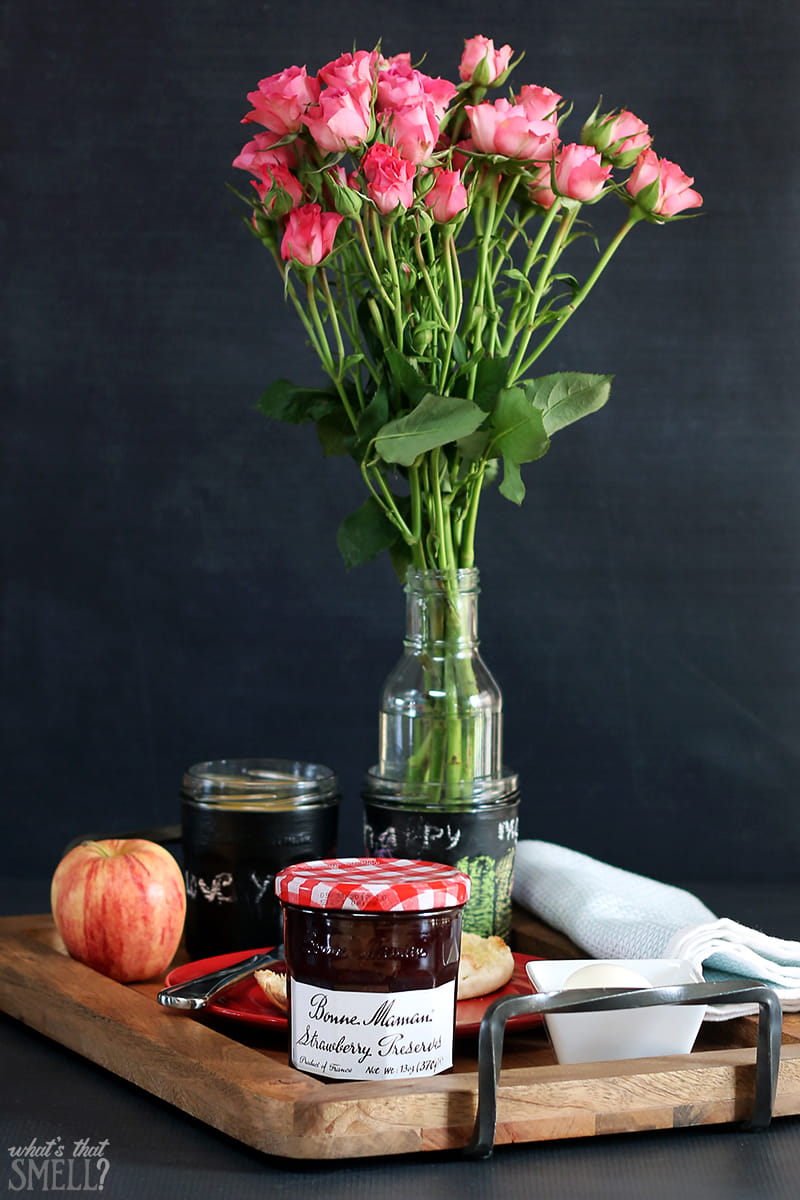 She served orange juice, an apple, a hard-boiled egg, an English muffin, and Bonne Maman Strawberry Preserves. She also included a bunch of beautiful miniature pink roses, my favorite!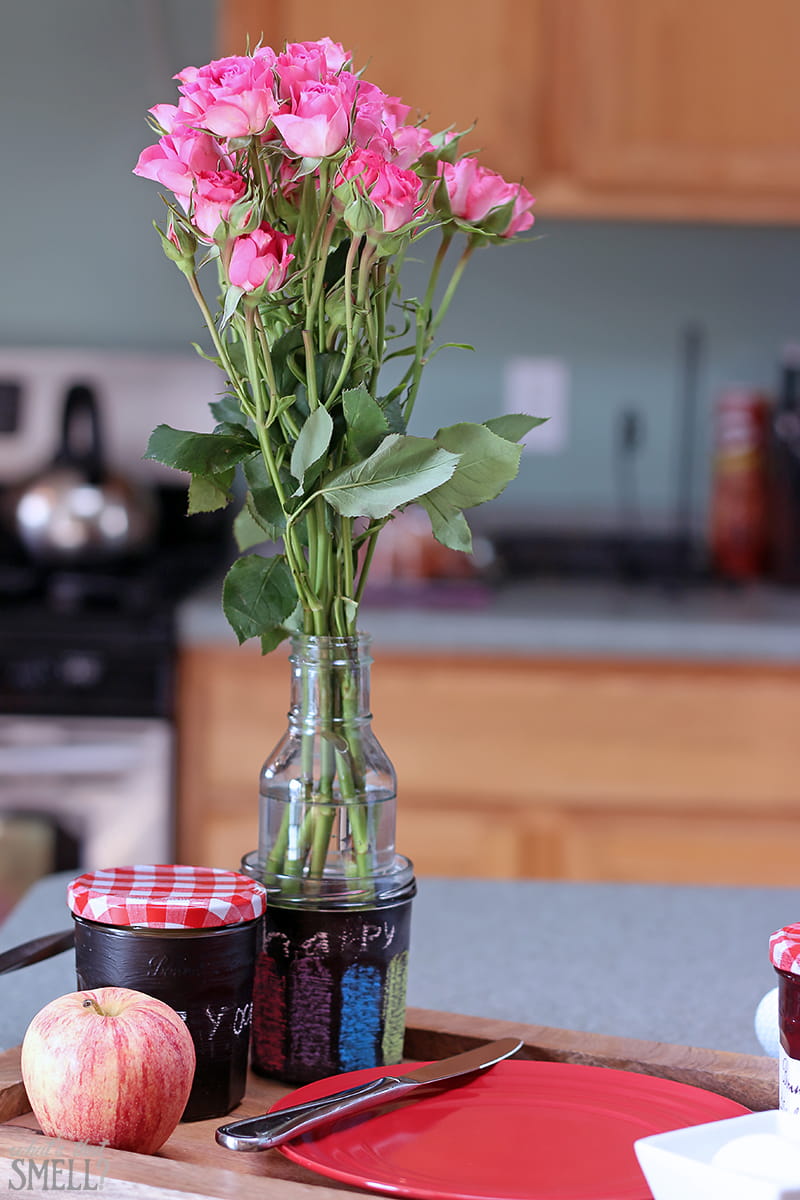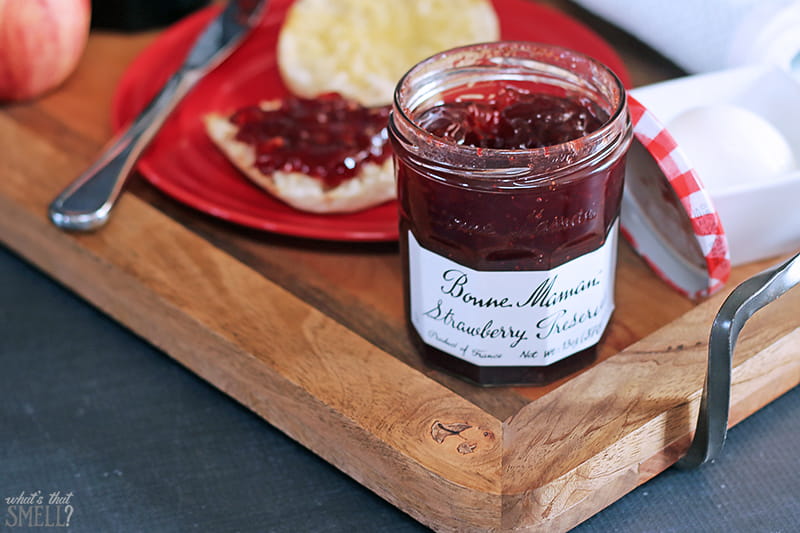 I love the little messages she wrote on the jars and the way she decorated them.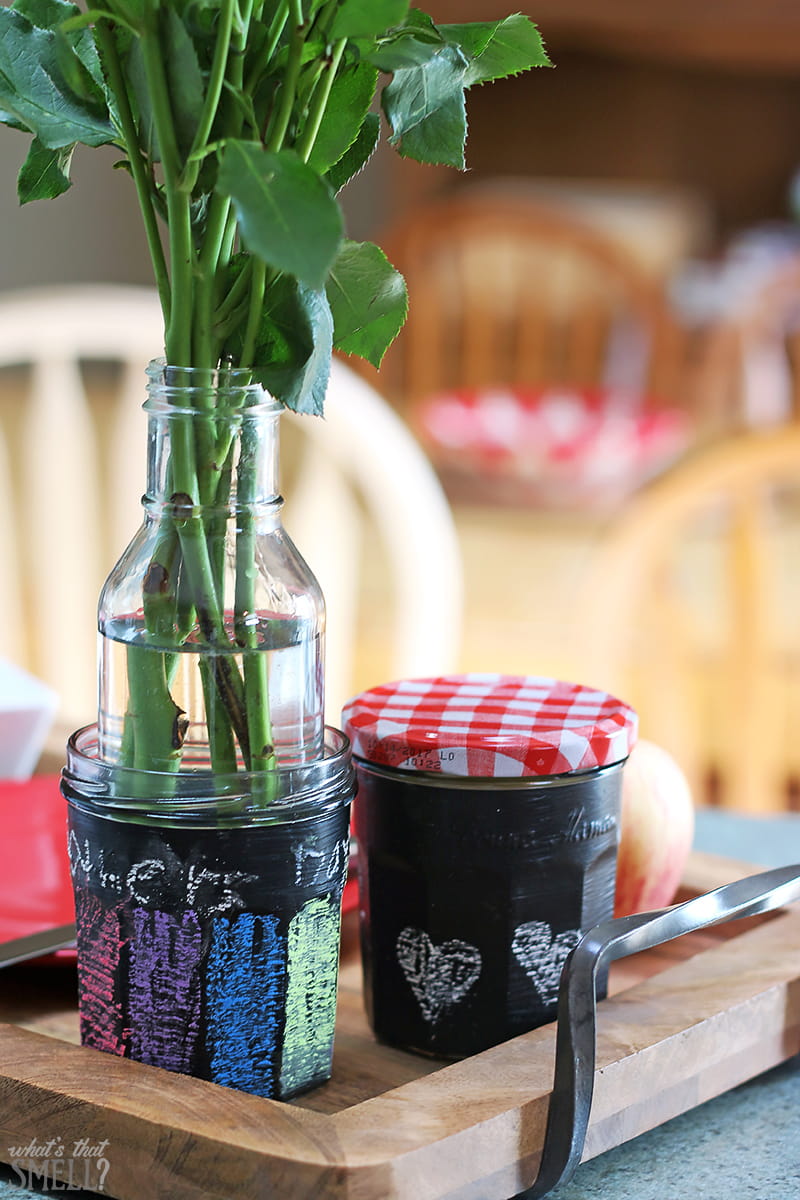 The lid comes in handy on the juice, especially when an 8-year-old is carrying the tray.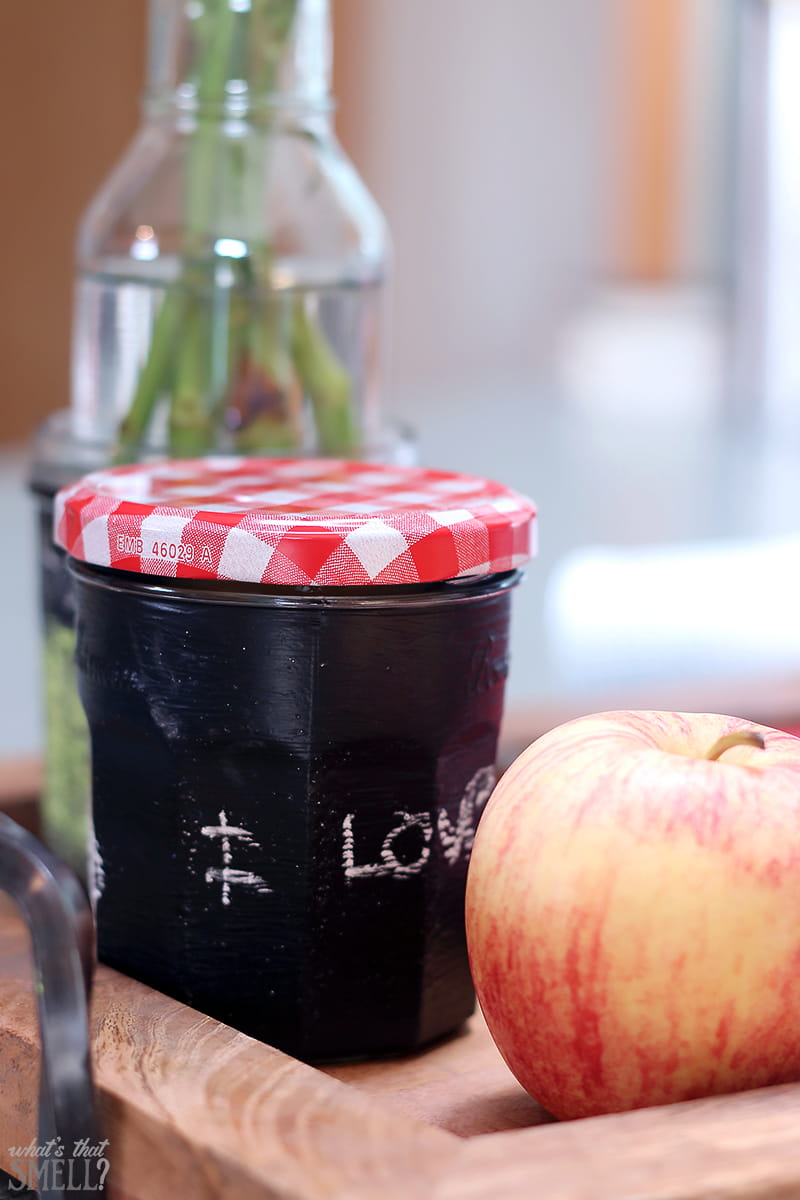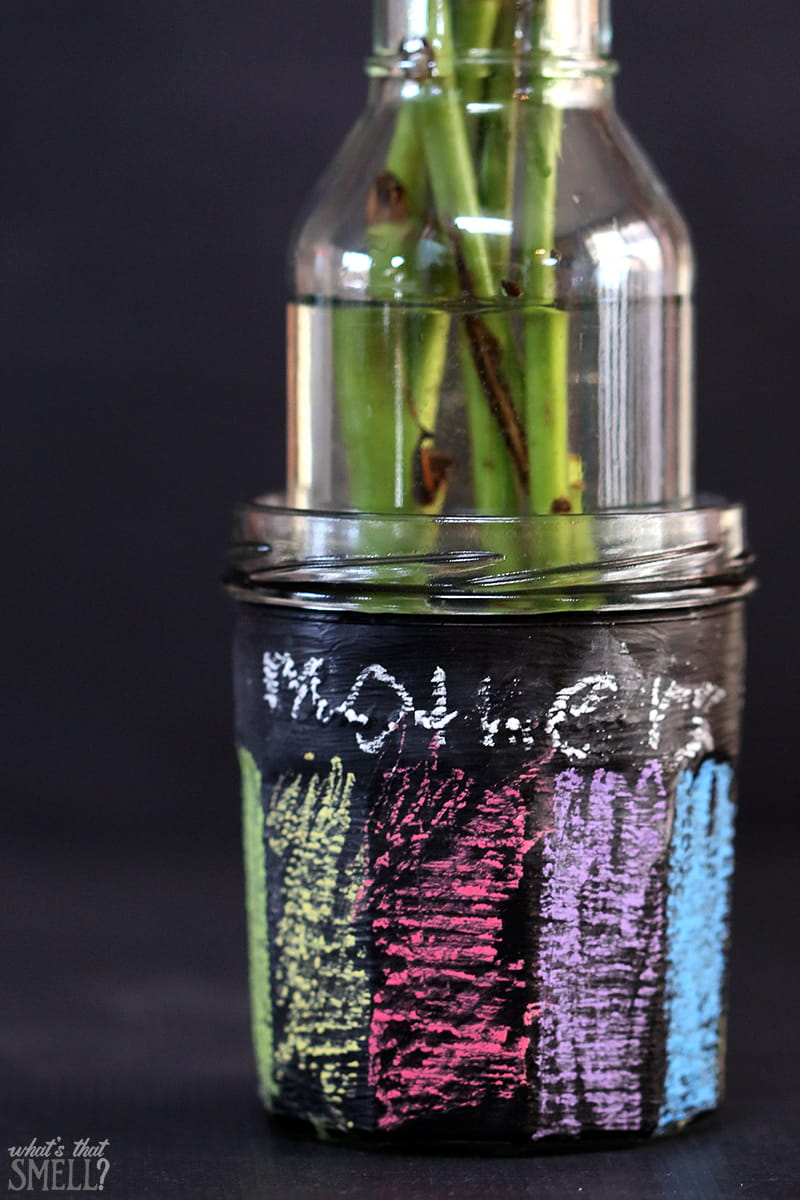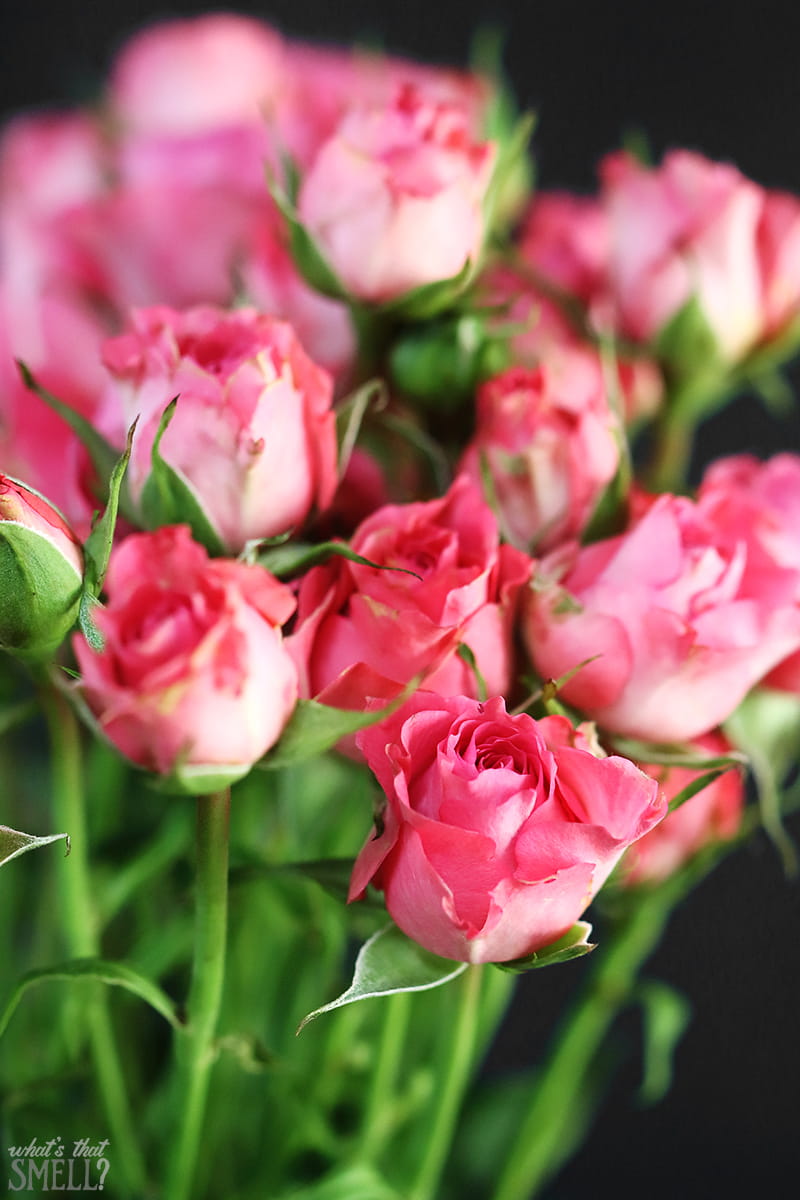 Breakfast is served!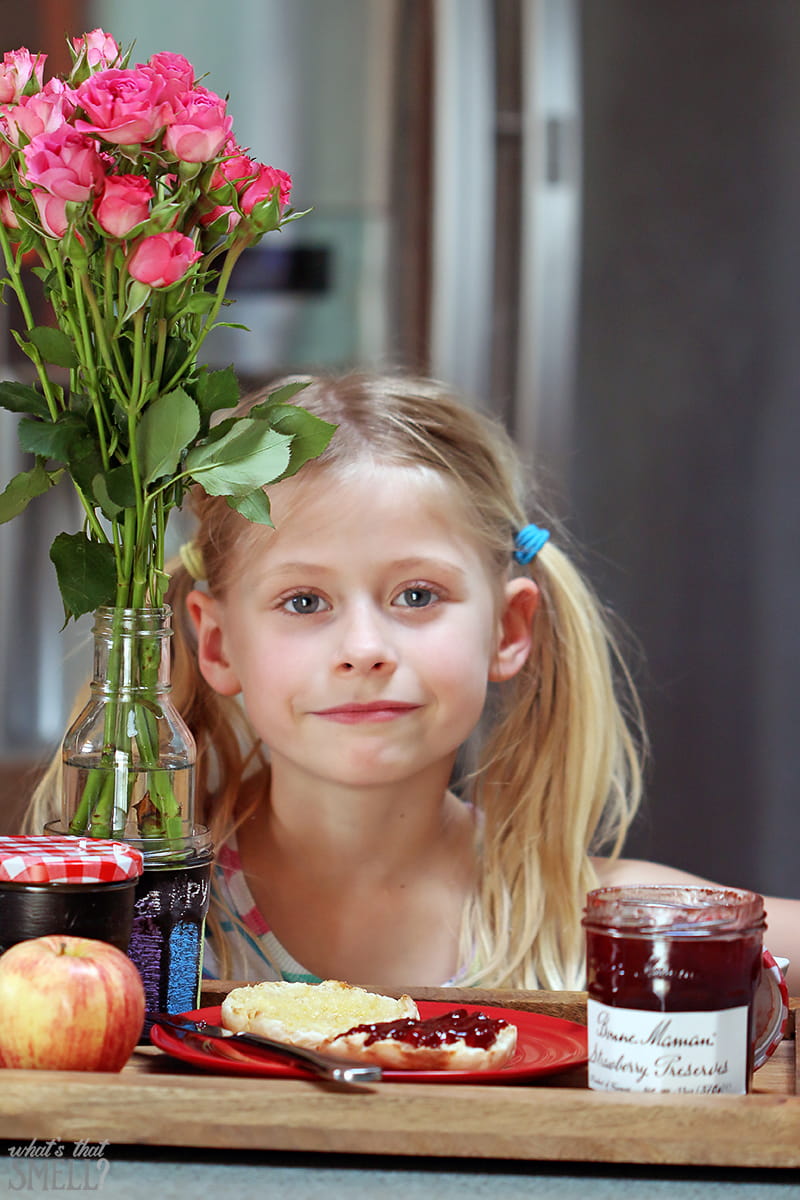 These chalkboard jars will become a new Mother's Day family tradition!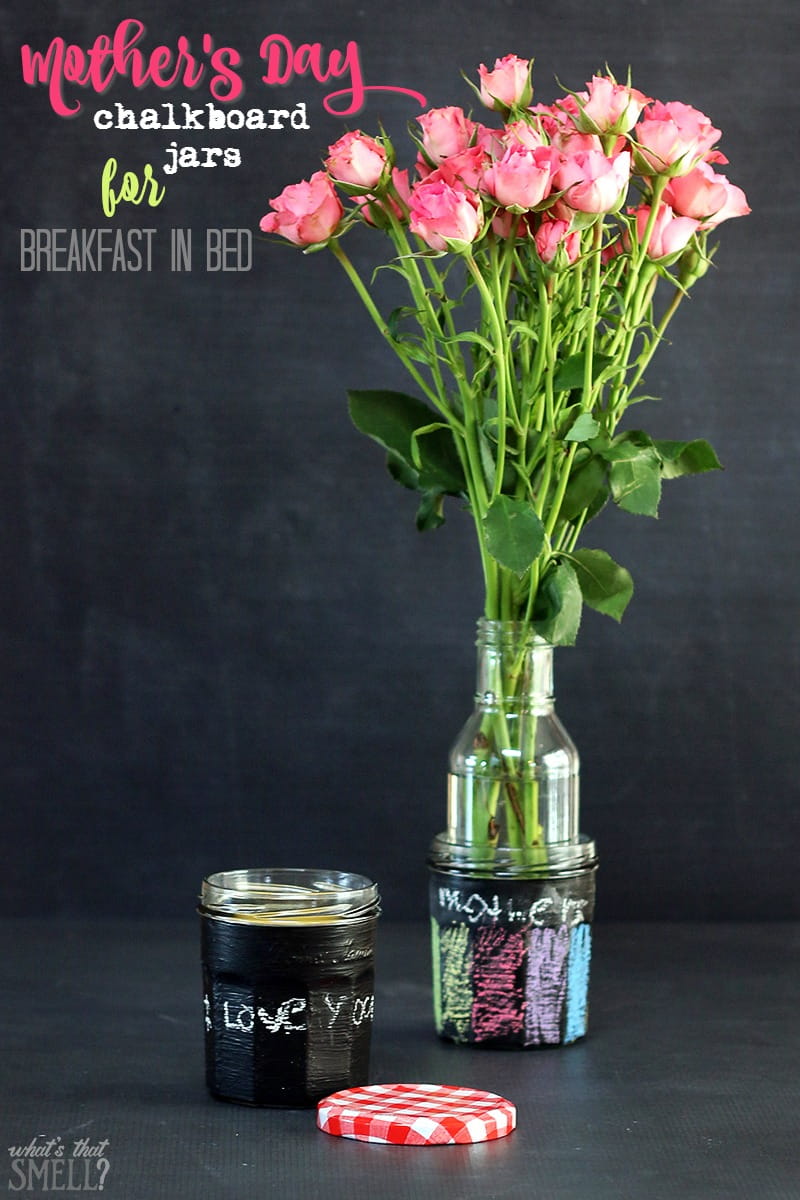 In order to help you have the perfect Mother's Day (in addition to relaxing and enjoy delicious jam), Bonne Maman is giving moms the opportunity to win a $4,500 day off!
Bonne Maman Gives Mom a Day Off for Mother's Day
Enter for a chance to win $4,500 for a well-deserved day off!
To enter visit: Bonne Maman Mother's Day Sweepstakes.
While you are there, make sure you share your love on social media with their fun custom picture frame app, check out the Mother's Day recipes, and get a $2 off coupon for Bonne Maman Preserves & Jellies.