This post was sponsored by CFP Board, opinions are my own. 
If you are like most people, you already have your financial future planned out. You are saving regularly and can even retire early if you stay on track.
Right?
Yeah, me neither.
We all start out with the best of intentions, don't we? We're young and have plenty of time to start saving for retirement. And maybe we even have a small account from an old job or just from adding our own bit of savings to from time to time. But maybe it doesn't seem to be growing very fast or maybe you have questions about making the best decisions for your circumstances.
Especially if your retirement account isn't growing at the rate you need it to.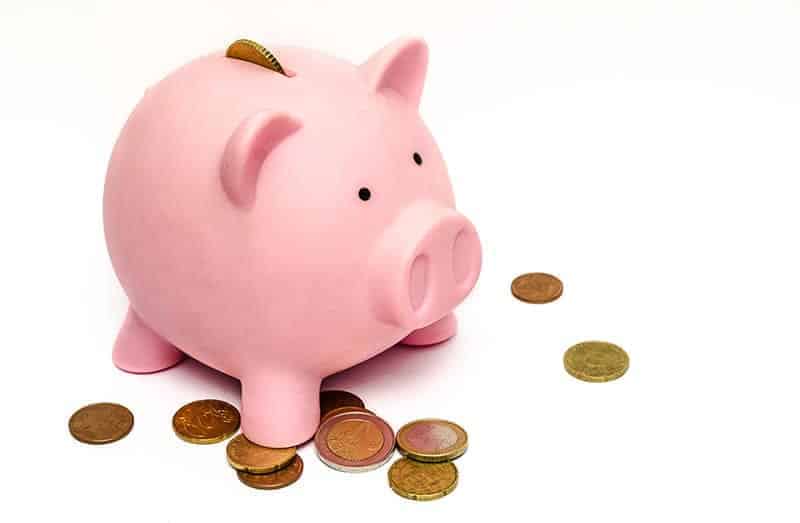 A Smart Mom's Guide to Retirement Planning
Saving can be hard, and it always seems like something comes up to reduce or prevent how much you can save. Some bill. Some emergency. But no matter who you are, or what your situation is, you can plan for your retirement, because everyone's retirement looks different.
Stay at home mom
Single mom
Work from home mom
New mom
Work outside the home mom
Empty nest mom
Everyone needs different things and everyone's path will be different. It's not just about putting money away in a savings account every month. That will take multiple lifetimes to grow fast enough to fund your retirement.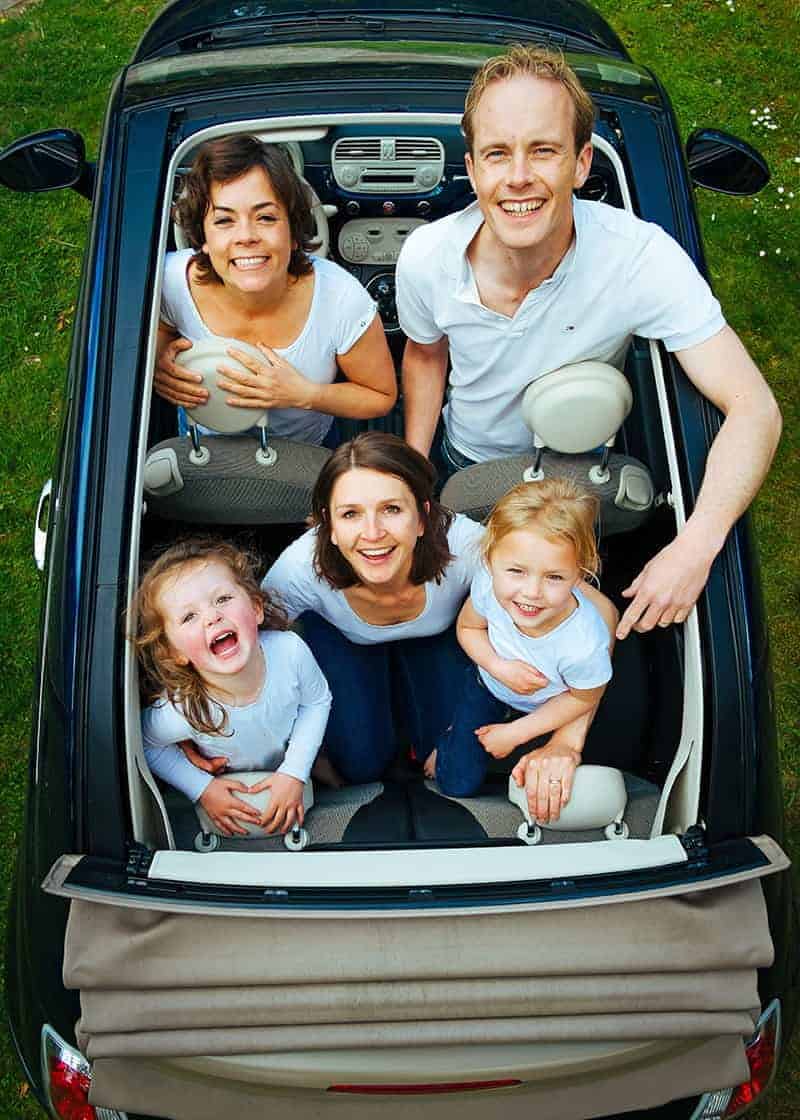 Age and income don't matter
I'm 46 and I really wish we had started saving much earlier but it's never too early or too late to start saving for retirement. Trust me, the time will pass either way. You may as well be earning interest as it does! But even if you are older, it's never too late to start saving. Something is better than nothing!
It also doesn't matter how much or how little you make, saving is relative to your income. It's a percentage of your earnings, not a fixed dollar amount that is the same for everyone.
You NEED a budget
I know you've heard it a million times but everyone needs a budget. I admit I often avoid doing it because it kind of makes my financial situation a reality. It makes it scary to see those numbers on paper, but a budget is a simple thing that helps you see where your money is going each month.
You need to know how much comes in, how much goes out, and how much you have left over.
It doesn't have to be fancy, just a handwritten list works fine.
Get the kids involved
I really think that kids can understand more than we give them credit for. I also know that kids like to feel involved and invested (pun intended) in things that are important to the family.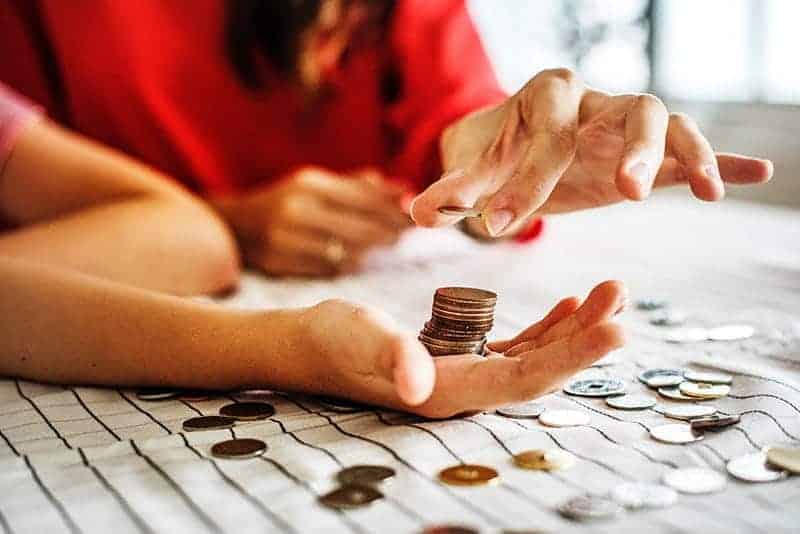 If your kids are old enough, involve them in the budget. Hang it on the fridge. Let them see how exactly how much it costs to run a household. It might help them appreciate things more and maybe help them learn some life skills in the process. They may even police your spending a little bit too.
You could also set them up with savings accounts and let them start their own retirement accounts now.
There are good habits and there are bad habits
I really believe that saving is a habit. Once you do it, it's much easier to keep doing it. And you need to commit to it on a regular interval, possibly even having it automatically deducted from your account. Think of saving as much of a necessity as paying your rent or your cable bill.
Speaking of your cable bill, it helps to examine your monthly expenses and see what expenses there might be just be out of habit. If you kids are watching TV on their devices and you mostly watch the major broadcast channels, you might not need cable. Or maybe the one cable show you watch is streaming on Hulu or some other more affordable option.
A lot of little things can add to a pretty big number that you could be setting aside for retirement.
Have concrete goals
It's one thing to simply say that you want to be able to stop working at age 65, and another to define what your quality of life will be like from that point on. Do you want to own your dream house, have a boat and a personal chef as well? Or are your goals simply to own your current modest home and have some money set aside for travel?
Knowing your goals will help motivate you and help you plan better for your retirement.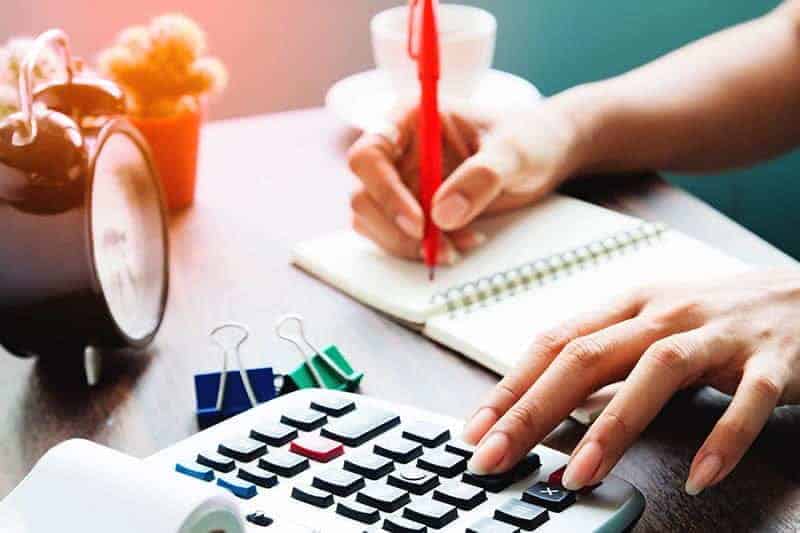 Consult a CFP® professional
My husband and I first consulted a financial advisor roughly a year and a half into our marriage. We were already nearing 30 and we knew that we needed help planning our future, since we hadn't done much of anything on our own. With two salaries, we were doing pretty well but we were also really, really good at spending our money too. Like if they gave out merit badges for spending, we both would have earned them easily.
We got derailed along the way with our plan because of some major life events, job loss and career changes, but we recently met with our CERTIFIED FINANCIAL PLANNERTM professional (the same one from years ago) to re-evaluate our plan based on these changes. While my husband and I don't really ever plan to stop working, because we both like to keep busy, we want to know that we could if we wanted to.
Even when you know the basic theories of budgeting, reducing spending and putting money away for the future, implementing it isn't always easy. There really is a right way and a wrong way to save and invest your money depending upon your personal circumstances.
A CFP® professional is no ordinary financial advisor. The CFP® certification is a recognized symbol of excellence and trust in financial planning. It's a rigorous process with high levels of integrity that give you peace of mind that your hard earn retirement savings are in good hands. CFP® professionals are required to act in your best interest when providing financial planning services.
No matter what your circumstances, it's never too early or too late to consult with a CERTIFIED FINANCIAL PLANNERTM pro. He or she will work with your specific situation and advise you on the best ways to achieve your goals. Not just for retirement but your intermediate goals as well such as home ownership, college tuition for your kids, and other costly expenses that can happen along the way.
They are trained in 72 different areas of finance! I had no idea there were even that many parts to it. A CFP® professional is basically like a personal trainer for your financial life. They support you, encourage you, and help guide you with expert knowledge to help you achieve your goals.
Find out how a CFP® professional can help you achieve your financial goals at letsmakeaplan.org.